A 23MP that makes a point
It's a tradition to start our camera inspection with the main a.k.a. rear snapper(s). But if you are here for the star of the show - the selfie rig - feel free to scroll down.
Sony Xperia XA2 Ultra, just like the Xperia XA2 and the entire XA1 series, comes equipped with a 23MP camera on its back. The sensor should be the in-house IMX300, which sits behind a familiar a 24mm-equiv. f/2.0 aperture lens. This year, though, it's gotten the complete set of features that the flagship Z5 series got back in the day such as 4K video recording, 120fps slow-motion video, ISO 12,800 and hybrid autofocus with phase detection.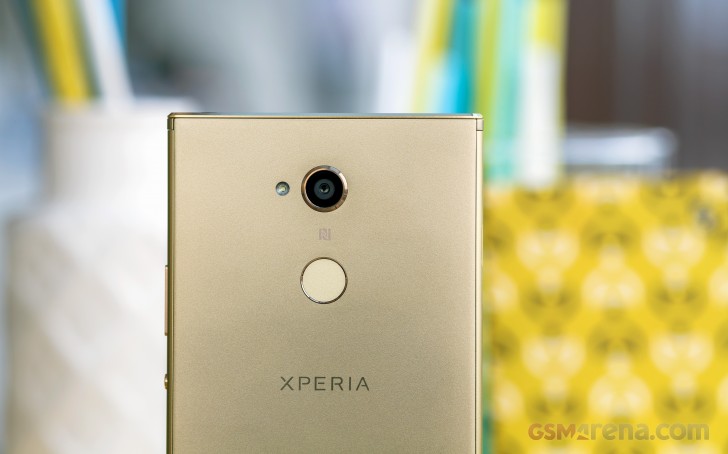 Depending on whether you shoot in 4:3 or 16:9 aspect ratio, different portions of the sensor are used; you get either 22.8MP or 20.1MP images, respectively, and never the full 25MP. Hence the official 23MP designation. Among the benefits of having such a multi-aspect sensor are the similar field of view in both modes (measured diagonally), and higher-res 16:9 shots than what you'd get by cropping from a regular 23MP sensor which has a 4:3 aspect ratio.
Sony's camera app has been polished over the years, but the Xperia XA2 Ultra, just like the XA2's, doesn't come with the latest version found on the XZ1 phones. This means if you want to shoot 4K video, you'll have to find it in the extra camera modes drawer, instead of the video-recording tab where you'd expect it to be.
Superior Auto is the default mode and it will try to adjust image parameters to better match the scene by recognizing among some two dozen different scenarios. It can also engage HDR for you (Backlit scene it's called), which isn't available as a toggle in this mode - it's only found in Manual mode.
Other than HDR override, in Manual mode you get access to full range shutter speed selection (1/4000s - 1s), exposure compensation, ISO, white balance, and a manual focus slider.
The Xperia XA2 Ultra captures some very detailed images in bright light. There is, inevitably, visible noise in areas of uniform color, but not as much to impact the otherwise excellent quality.
Superior Auto does a good job of recognizing the scene and dials up the saturation in landscape scenarios to achieve pleasingly vivid output. It does the same for HDR scenes, too.
Dynamic range is decent. There's a hint of corner softness, but it's inevitable with such a wide-angle lens and it's in the extreme corners, so you shouldn't worry.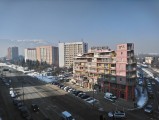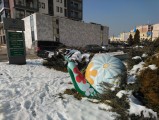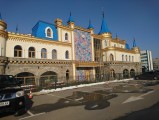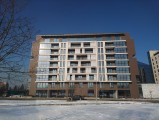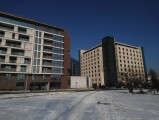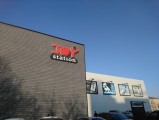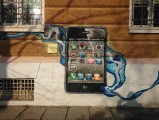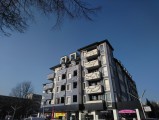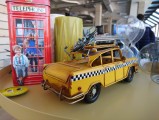 Sony Xperia XA2 Ultra 23MP samples
HDR mode can only be enabled manually in, um, Manual mode, but Superior Auto has you covered with Backlit scene mode, when it recognizes that it's a difficult high-contrast scene. Manual HDR tends to produce super-saturated over-the-top images. For comparison, check out the shots below.
The Xperia XA2 Ultra's camera handled the low-light scenes well. There is enough detail, though a lot of it was smudged in post processing by the noise reduction algorithm. While the night pictures are nothing impressive at 23MP, once downscaled at 5 or 8MP, they are quite nice.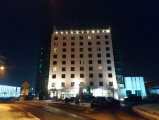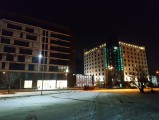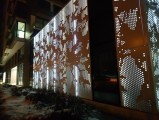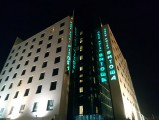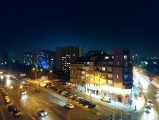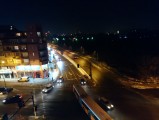 Sony Xperia XA2 Ultra 23MP low-light scenes
If you set the phone up on a tripod, the shutter speed in Superior Auto can go as low as 0.5s, at least in theory. You can slow it even further - to 1s - if you switch to Manual. We wish Sony allowed for longer shutter speeds (say, 30s) but long exposure shooting is a niche application for a phone camera anyway.
Here are two flagship-grade samples in quality shot at the slowest possible shutter speed of 1s. Oddly, those were saved in 8MP by the camera app perhaps in an effort to reduce noise.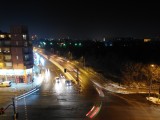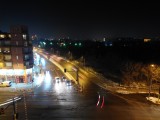 Low-light samples shot at 1s shutter speed
Finally, the panoramic shots the Xperia XA2 Ultra produces have a height of up to 3,500 pixels. Width is up to you, though, since you can stop the capturing process at any time. The resolved detail is average, and the samples are quite soft, but there are no stitching artifacts, unless you shoot moving objects.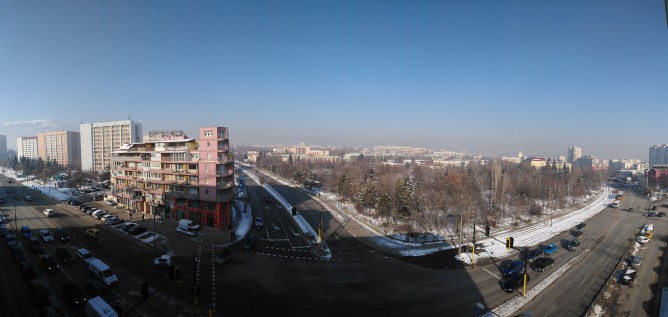 Sony Xperia XA2 Ultra panorama
You can put the Xperia XA2 Ultra against other phones in our Picture Compare Tool. We've preselected the Xperia XA1 and the Z5.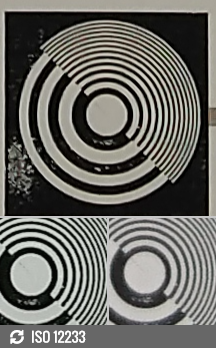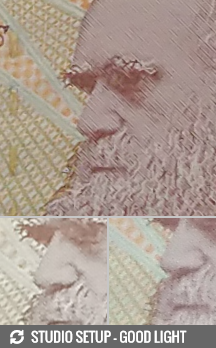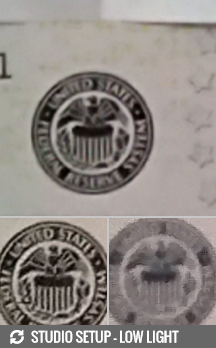 Sony Xperia XA2 Ultra vs. XA1 Ultra vs. Z5 in our photo compare tool
An impressive selfie setup which fails to make a great impression
The massive screen may be what earns that Ultra moniker in the Xperia realm, but the Ultras also have had a specific fixation on selfie photography. The XA2 Ultra doesn't break that tradition. One-upping last year's model and staying on top of trends, this third generation comes with two front cameras - teaming up the 16MP unit of the XA1 Ultra with the ultra-wide shooter of this year's XA2.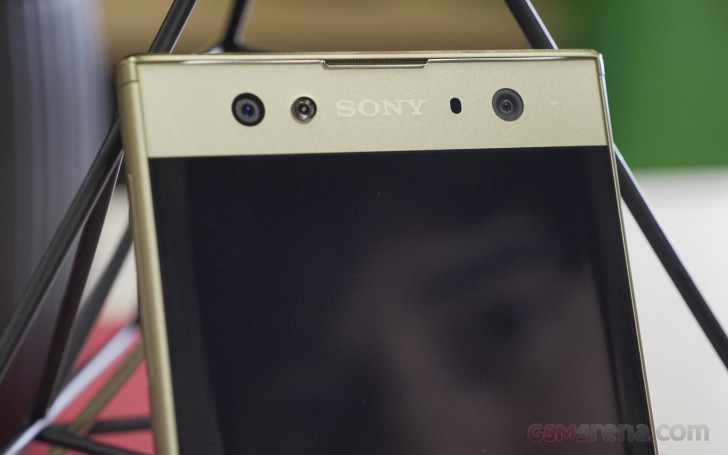 The primary 16MP (16:9) selfie cam has a more conventional, yet still pretty wide, 21mm equivalent focal length (EXIF says so, hence about a 90-something degree diagonal FOV). It's f/2.0 lens got autofocus, unlike the 8MP one, and its optics are stabilized - that's a spec sheet fat enough to beat some primary cameras.
The secondary 8MP (4:3) cam is a 1/4" snapper with f/2.4 lens with an impressively wide field of view. 120-degree, or a 11mm equivalent should be enough even for the most ambitious group shots. There is no autofocus or stabilization for this one.
Unfortunately, the selfie image quality turned out subpar no matter which camera we used. There is below average detail, the photos are soft and look out of focus even when the 16MP snapper does come with AF.
Sometimes the soft skin effect smears fine detail to an extent where it makes the face look weird, so we'd generally suggest turning this option off.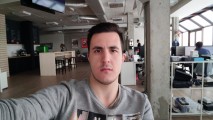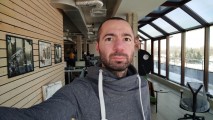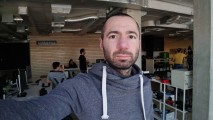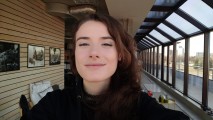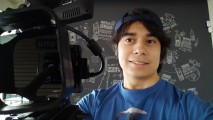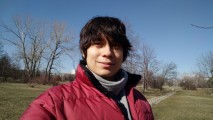 Sony Xperia XA2 Ultra 16MP regular selfies
On a positive note, the wide shots are quite impressive because of how much they fit in the frame. We are sure quite a few selfie fans will appreciate this lens.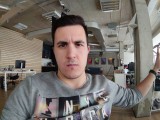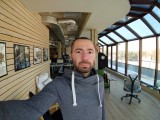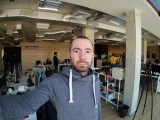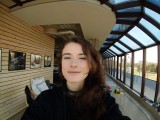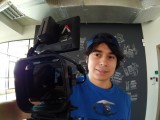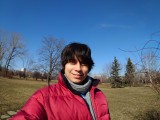 Sony Xperia XA2 Ultra 8MP wide selfies
We expected the optical stabilization and the autofocus to help when snapping selfies in low-light, but we were so wrong. The images are soft, noisy, and even the focus is not right. And we chose some of the keepers, as a lot of the night-time selfies came out blurry beyond salvation.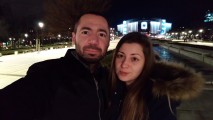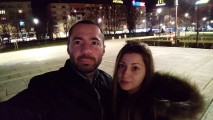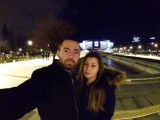 Low-light normal selfie • low-light normal selfie • low-light wide selfie
Having a flash helps, but we'd say it helped way too much for the night selfies. No matter which flash mode we tried, our faces came out zombie looking.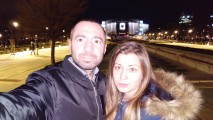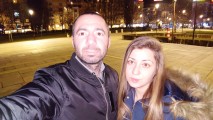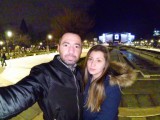 Low-light normal selfie + flash • low-light normal selfie + flash • low-light wide selfie + flash
Video recording
The Xperia XA2 Ultra's shooting modes include 4K with SteadyShot video stabilization and all the standards you would expect - 1080p/30fps and high-speed 1080p/60fps options. There is also a 120fps recording in 720p.
Shooting in 2160p/1080p at 30fps allows you to use the 3-axis Standard SteadyShot electronic stabilization. The feature reduces the field of view and does a good job stabilizing the image. While it's not the best we've seen, it's more than enough for the class. Here is a playlist for the EIS test:
4K clips are soft with average detail, but with great contrast, accurate colors, and decent dynamic range. The audio is captured at 96kbps and unfortunately, appears to be low in quality.
When shooting in 4K, the XA2 Ultra gives you a choice between H.264 or H.265 codecs. The latter has a smaller storage footprint, but pixel-peeping didn't reveal any potential differences in quality between the two. So, it's a safe bet to opt for the newer and more efficient standard, especially now that YouTube supports it. When you are not uploading your videos to the cloud but are checking them out on the computer, be aware though that H.265 requires a more powerful PC for playback compared to H.264.
1080p videos are sharper, with lots of detail, good contrast and decent dynamic range as well. The framerate is smooth no matter if you opt for 30 or 60fps.
You can download short untouched samples as well - 4K (11s, 56MB), 1080p at 30fps (10s, 27MB), and 1080p at 60fps (12s, 43MB).
Below you have the Xperia XA2 Ultra in out video compare tool as well.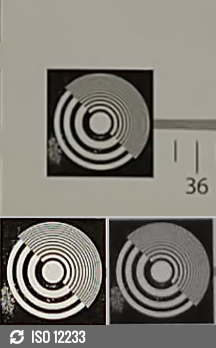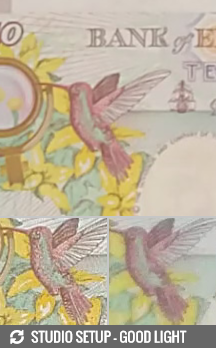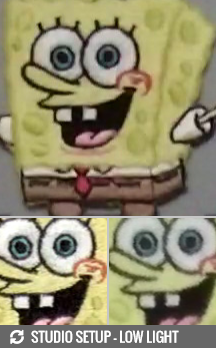 2160p: Sony Xperia XA2 Ultra vs. Moto X4 vs. Xperia Z5 in our 4K video compare tool
We captured some day and low-light videos with the front cams of the XA2 Ultra. Just like the still selfies, the clips are nothing impressive contrary to our expectations. You can disable the optical stabilization for the selfie video recording, but no matter on or off - we just couldn't see much of a difference.
This is a playlist with all selfie videos we took with the XA2 Ultra: