Android Oreo and Xperia launcher
The Sony Xperia XA2 Ultra runs on Android 8.0 Oreo. Despite the latest Android OS, don't expect a radical change in the UI of the device compared to the XA1 series as most of the changes the new OS brings are under the hood.
The Xperia XA2 and XA2 Ultra have been added to the company's Open Devices program. Sony is happy to provide developers with the resources to build aftermarket ROMs for all participating devices. So, users unhappy with the stock ROM should be able to use third-party ones, eventually. But most importantly, this means that a manufacturer-approved stock Android ROM is available for flashing on this phone.
Anyway, long-term Sony fans should feel right at home with what is essentially the same Xperia launcher and overall light level of OS customization.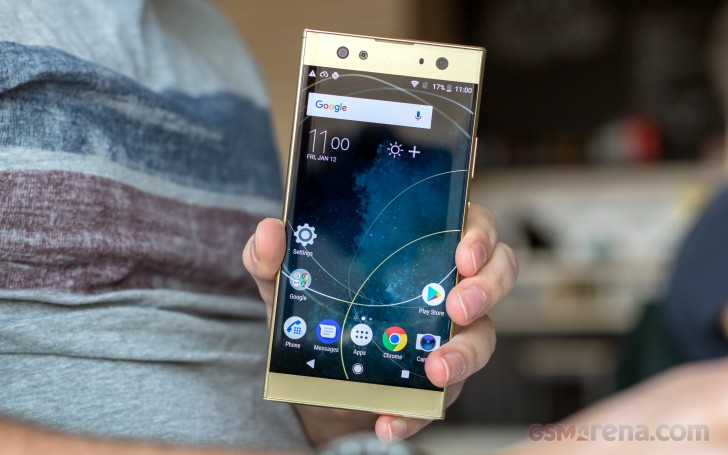 The homescreen appears unchanged from previous Xperia generations. This includes the swipe down gesture, which shows a screen of the apps you use most along with recommendations for new apps to install. The search field is highlighted so you can start typing the app's name immediately.
The traditional app drawer is present, and you'll find a number of proprietary apps pre-installed. Sony takes great pride in the A/V prowess of its devices, and the multimedia apps are all custom and feature-rich - Album, Music, and the Video app.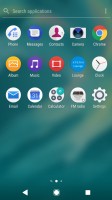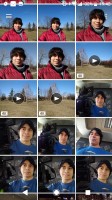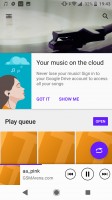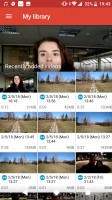 App drawer • Album • Music • Video
Themes are available (both free and paid) that can customize the look and sound of the Xperia XA2 Ultra. Some themes are even interactive, with their wallpapers reacting to your touches. Besides themes, the Xperia launcher also offers wallpapers, grid settings and various transition animation options.
The notification drawer and the task switcher are very similar to the vanilla Android ones. There is also a Split Screen feature available to a limited number of apps.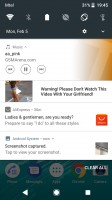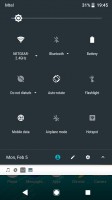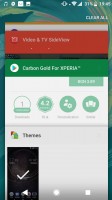 Notifications • Toggles • Task Switcher • Split Screen
Finally, in addition to the fingerprint unlock, you can setup Smart Lock. It gives you conditional security - trusted nearby devices, locations, faces, or voices can allow you to skip the security protocol that you may have set up on the phone.
Benchmarks and performance
The Sony Xperia XA2 Ultra, just like the XA2, uses the new mid-range chipset by Qualcomm - the Snapdragon 630. It is replacing the widespread and very efficient Snapdragon 625 that was the heart of a lot of smartphones throughout 2017.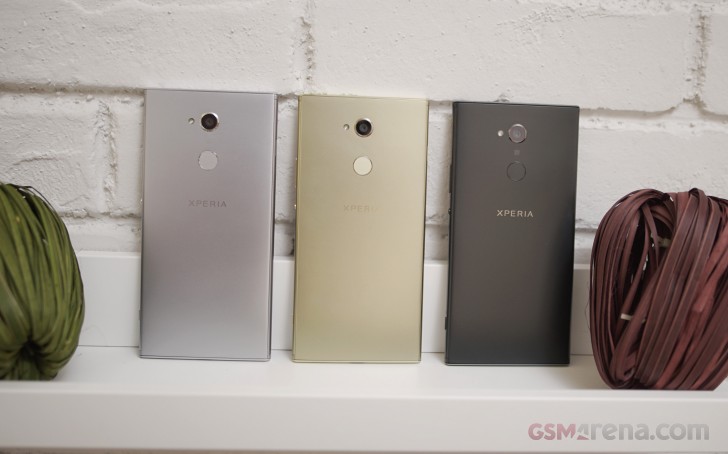 The Snapdragon 630 chip offers a classic octa-core Cortex-A53 processor now clocked at 2.2GHz (up from 2.0GHz in S625). The GPU in charge of graphics is Adreno 508. The Sony Xperia XA2 Ultra also comes with 4 gigs of RAM, 1 GB up from the XA2.
GeekBench is where we go first, and the Xperia XA2 Ultra scored the same as the U11 Life and Moto X4. This is a bit odd as those numbers are on par with the slower 2.0GHz CPU available on the Snapdragon 625 inside the Xiaomi Mi A1 and Redmi 5 Plus.
The Galaxy A8 is superior here, as it achieves this score with two A73 cores instead of four A53s.
GeekBench 4.1 (multi-core)
Higher is better
Samsung Galaxy A8 (2018)
4418
Xiaomi Redmi 5 Plus
4309
Sony Xperia XA2
4215
Sony Xperia XA2 Ultra
4198
HTC U11 Life
4140
Motorola Moto X4
4136
vivo V7+
3912
Sony Xperia XA1 Ultra
3807
Samsung Galaxy J7 (2017)
3779
Huawei Mate 10 Lite
3603
Huawei Honor 7X
3535
Xiaomi Mi Max 2
2445
Looking at some GFXBench onscreen graphic scores, the Adreno 508 inside the XA2 Ultra is on par, or slightly better, with the same GPUs inside the XA2, Moto X4 and U11 Life rivals. It is noticeably faster than the previous Adreno 506 (Xiaomi's phones), and Huawei's mid-range choice of Mali-T830, but closes to Samsung's most recent Mali-G71 inside the Galaxy A8.
GFX 3.0 Manhattan (onscreen)
Higher is better
vivo V7+
17
Motorola Moto X4
15
Sony Xperia XA2 Ultra
15
Sony Xperia XA2
15
Samsung Galaxy A8 (2018)
14
HTC U11 Life
13
Oppo F5
11
Sony Xperia XA1 Ultra
10
Xiaomi Mi Max 2
9.9
Xiaomi Redmi 5 Plus
9.4
Huawei Honor 7X
8.3
Huawei Mate 10 Lite
7.9
Samsung Galaxy J7 (2017)
5.1
GFX 3.1 Manhattan (onscreen)
Higher is better
vivo V7+
13
Motorola Moto X4
11
Sony Xperia XA2 Ultra
10
Sony Xperia XA2
10
HTC U11 Life
9.6
Samsung Galaxy A8 (2018)
8.7
Oppo F5
6.8
Sony Xperia XA1 Ultra
6.7
Xiaomi Mi Max 2
6.4
Xiaomi Redmi 5 Plus
6.2
Huawei Honor 7X
4.7
Huawei Mate 10 Lite
4.6
Samsung Galaxy J7 (2017)
3.3
With comparable CPU performance and superior graphics results, it's no wonder the Xperia XA2 Ultra does great in the compound BaseMark OS benchmark. It's beaten only by the Galaxy A8 (2018), which has a better processor.
Basemark OS 2.0
Higher is better
Samsung Galaxy A8 (2018)
2007
Sony Xperia XA2 Ultra
1548
Sony Xperia XA2
1545
Motorola Moto X4
1532
Huawei Mate 10 Lite
1408
Huawei Honor 7X
1398
HTC U11 Life
1342
vivo V7+
1290
Xiaomi Redmi 5 Plus
1226
Sony Xperia XA1 Ultra
1163
Xiaomi Mi Max 2
1107
Oppo F5
424
Samsung Galaxy J7 (2017)
349
The Sony Xperia XA2 Ultra delivers great performance for its class, and the new mid-range GPU looks very promising. The XA2 Ultra has balanced performance across the board, and we didn't experience any hiccups with the most popular games, social and office apps.
On another positive note, the XA2 Ultra won't get hot under pressure, won't need to throttle the performance to prevent overheating, and will keep its cool for long periods of running at full speed.