Design
The Xperia XA2 Ultra is huge, there is no doubt about that. It's not everybody's cup of tea and far from the mainstream tall and bezel-less trend. It's also one of the largest and heaviest phones we've had around for a while. But we like it.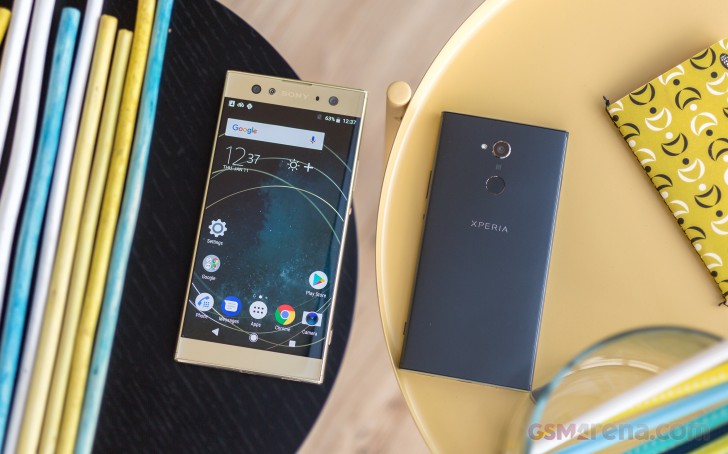 The third Ultra is taller than the original Mi Mix and only slightly narrower. It weighs 221g, twelve more than said Mi Mix. While its footprint looks kind of similar to the XA1 Ultra's, the new one is actually 2mm shorter, but 1mm thicker. Oh, and it's 33g heavier!
The XA2 Ultra is pretty much an oversized XA2. Sony has kept the loop design for yet another year but enhanced it for that rounded back look. And we meant that with no offense implied - the bump at the back actually improves the grip and the overall feel and handling, so we began to dig it in time.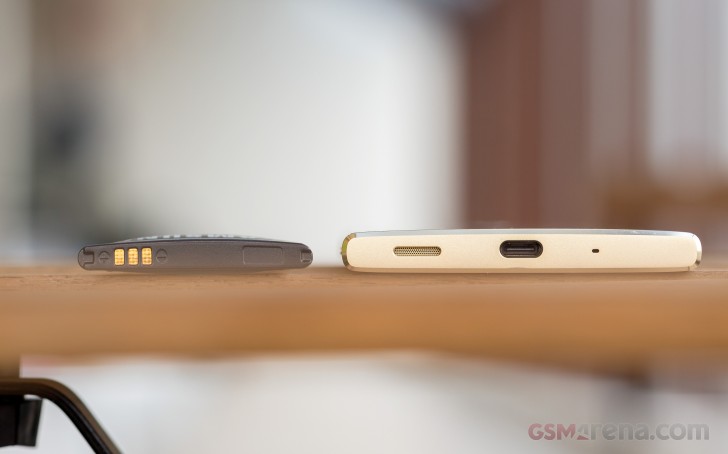 The frame is all metal - the left and right sides are curved as part of the loop shape. The top and bottom are thoughtfully made flat and the Ultra can stand solidly still on its own.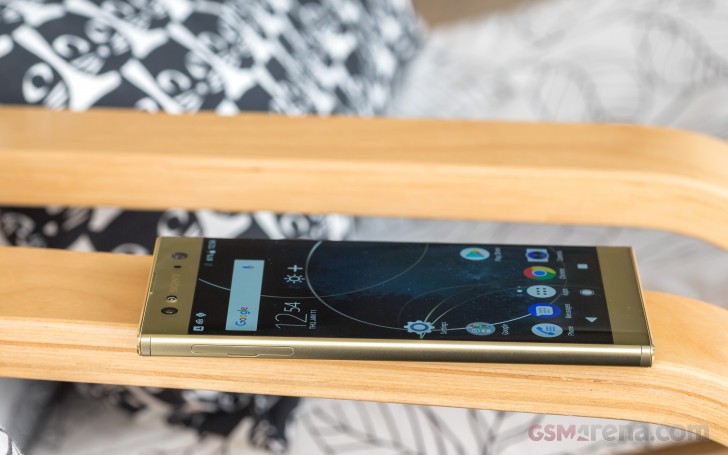 The 6" screen lays frame-to-frame as seen on the XA2, but the chin and the top bezel haven't shrunk as much. Still, the curved front glass seamlessly continuing towards the curved frame, and the edge-to-edge screen make for a rather immersive effect. And we can forgive the lack of trimming because of that impressive selfie gear.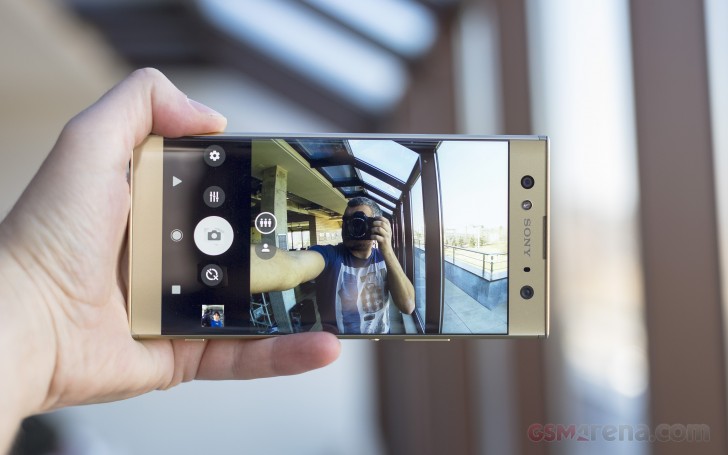 The back of the XA2 Ultra is bumpy, as we noted before, but in a rather pleasant way. Why some may genuinely think as if the battery has swollen, this design extravaganza probably allowed for the bigger battery and for sure made the Ultra grippy to hold.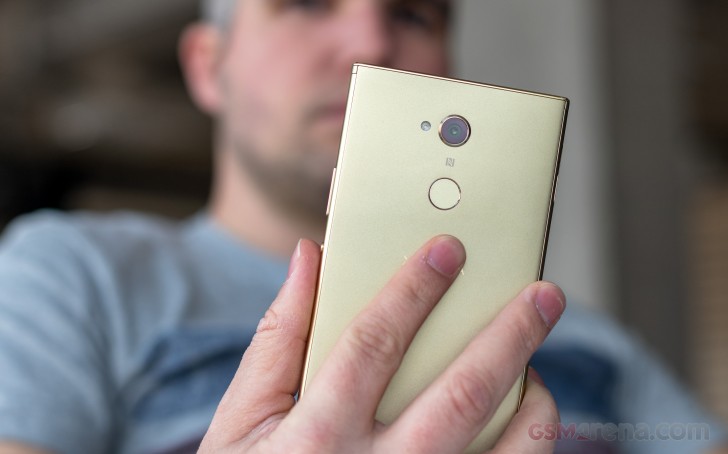 The fingerprint scanner is now put on the back and is unlocked to work on every market. This means the previously huge and flat Lock key is now gone, replaced by the old and kinda iconic tiny and circular button. Around is also the two-step hardware shutter, but even though once we really appreciated this feature, now it's mostly obsolete as the hand pressure improves the chance of a blurry picture and pretty much everyone is now used to taking photos with a tap on the screen.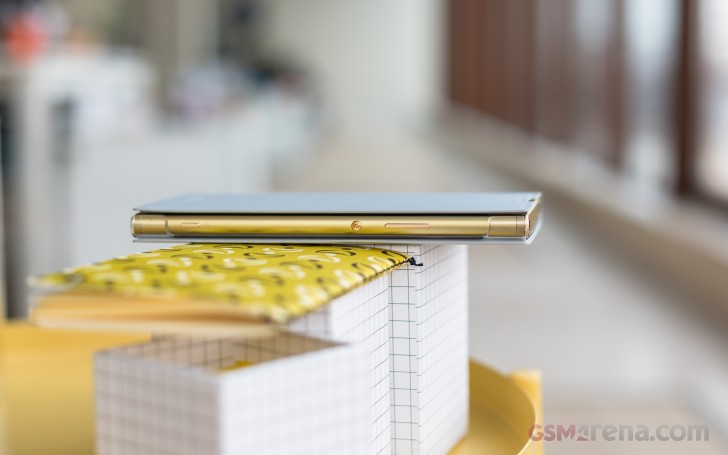 The XA2 Ultra we had is a single-SIM model, but if you get the dual-SIM one - it will come with a triple card slot for two nano-SIMs and a standalone bed for the microSD card. Nice!
The black Ultra easily attracts smudges, while this isn't a problem on the gold option. You should have that in mind when choosing a color.