Daylight image quality
Right off the bat, let's just say that ever since we got the final firmware for our Xperia Pro-I, we've had nothing but bleak, cloudy weather, and a certain Norwegian Meteorological Institute's overly optimistic forecasts didn't help. We'll try and get samples in nicer light as soon as we can.
Update, 30 December: We have reshot some of the test scenes in better weather and we've added the new samples alongside the old ones.
With that out of the way, the Pro-I's main camera photos are very good. The 12MP resolution means we're getting essentially the same level of detail as major high-end offerings. The Xperia does tend to render that detail with more relaxed processing, and random fine textures like grass, leaves and tree branches have a very appealing organic look to them. That less aggressive approach also means that images don't quite have the same crispiness as on other phones, and that's something that can put off some people. Altogether we like the Xperia's pixel-level results, but it's not for everyone.
We have little to complain about in terms of global properties. Dynamic range is great on the main camera and, if anything, the particularly taxing overcast weather only served to prove that the Pro-I can handle everything. Colors, as much as we could find any, have a conservative level of saturation, but not all the way to be called dull, and white balance was never off.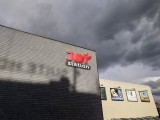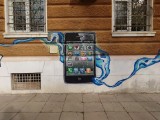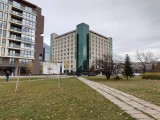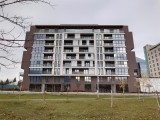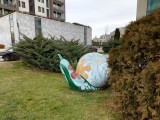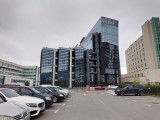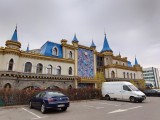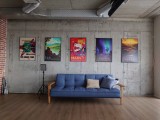 Daylight samples, main camera (1x), f/2.0
Here's how some of these scenes look under more pleasing light.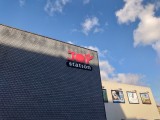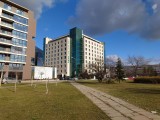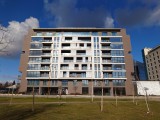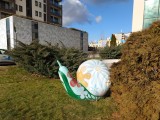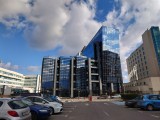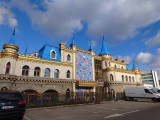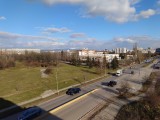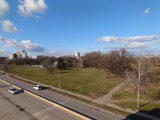 Daylight samples reshoot, main camera (1x), f/2.0
We were wondering if stopping down the lens would make for a dramatic improvement in sharpness, but that didn't prove to be the case. While it does affect the depth of field noticeably, particularly with closer subjects (more on that below), and scenes with more depth do see some benefit, flatter scenes don't get sharper. If anything, we'd say they are actually softer, and we're willing to blame the inevitable effects of diffraction at small apertures for that.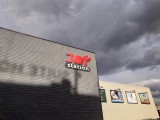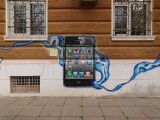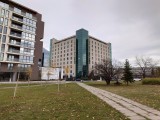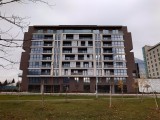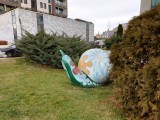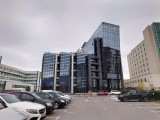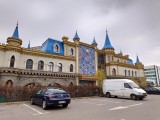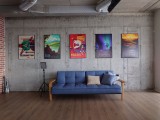 Daylight samples, main camera (1x), f/4.0
We figured we'd do a quick comparison between the Xperia and other cameraphones to see just much background blur potential its sensor/lens combo has, and we also shot it stopped down to see how much that affects things.
Water is wet, and also, the f/4.0 shots have more of the subject in focus than f/2.0 ones on the Xperia. Being able to stop down and get sharp results with more complex subjects that aren't in one plane is a capability the Mi and the iPhone don't offer, and it's a much appreciated one on the Xperia.
When you have no control over what it's in the background and would rather blur it away, the f/2.0 on the Xperia does well, but not as well as the Mi - that one is a bit better at melting away background distractions. The iPhone's minuscule advantage in equivalent aperture on paper isn't noticeable in the real world, and we must admit it has the busiest rendition of out-of-focus backgrounds of the three - we can hardly call it pleasing.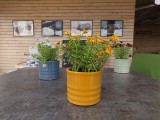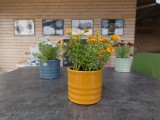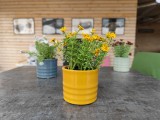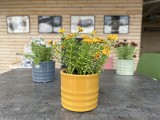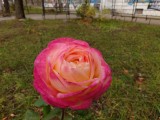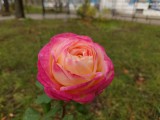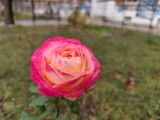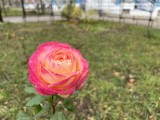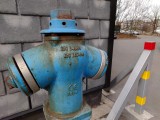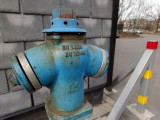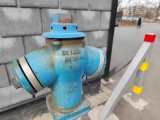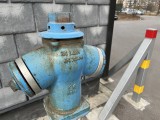 DoF/bokeh comparison: Xperia Pro-I @f/4.0 • Xperia Pro-I @f/2.0 • Mi 11 Ultra • iPhone 13 Pro
On to the ultrawide camera. It's a capable performer in daylight, returning sharp and detailed pictures. Dynamic range is nicely wide and colors are a good match for the main unit, except for the faintest pink tint in the reds. Distortion is all but nonexistent, but then this ultrawide isn't all that wide, and we would expect it to be well corrected.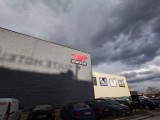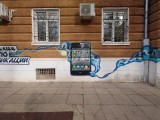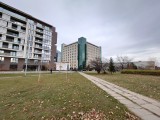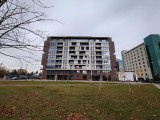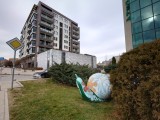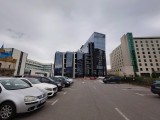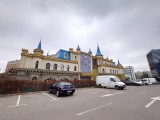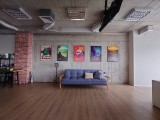 Daylight samples, ultrawide camera (0.7x)
With the sun being a little more cooperative, the scenes look like this.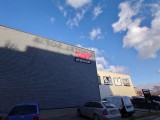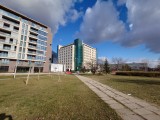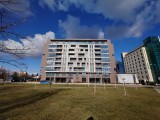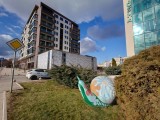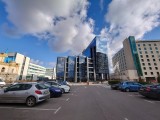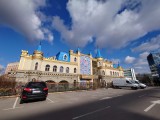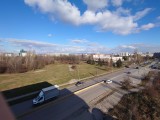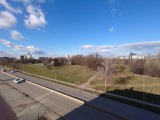 Daylight samples reshoot, ultrawide camera (0.7x)
The telephoto may not be a spec warrior but does do a respectable job with what it's got. Sharpness and detail are excellent; the dynamic range is wide, and the color reproduction is similar to the main camera's.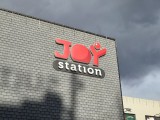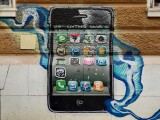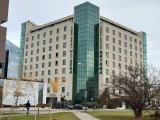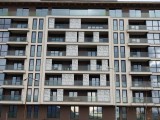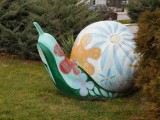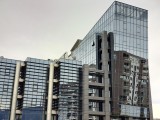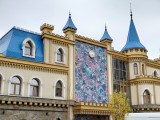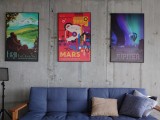 Daylight samples, telephoto camera (2.1x)
Nicer weather and better light help the telephoto too.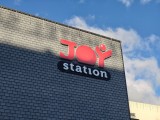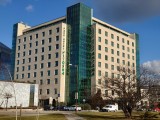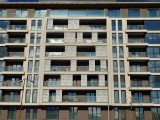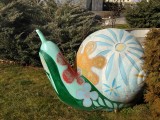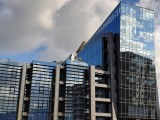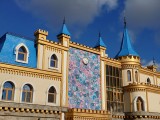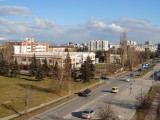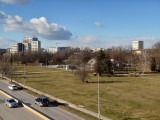 Daylight samples reshoot, telephoto camera (2.1x)
Low-light image quality
The Xperia Pro-I's main camera has great potential for low-light shooting. While it doesn't have a 'night mode' strictly speaking, it does do pseudo-long exposures in the default stills mode - it calls it 'Night scene' and comes with a progress indicator - just like a night mode.
Incognito as it may be, this processing does yield very good results. We're getting nicely sharp detail in well-lit areas, and there's a lot of it in the shadows, only it's waiting for a bit of boost. You see, the Xperia isn't too keen on producing overly dramatic night scenes with bright shadows and dimmed-down highlights, but the data is there. It takes a more 'photo purist' mindset to appreciate that approach, so we gather it's fitting for the Pro-I target audience.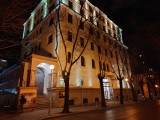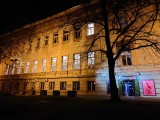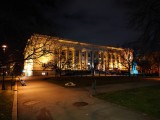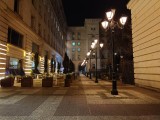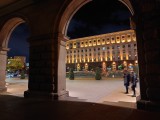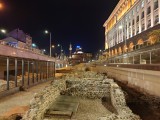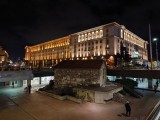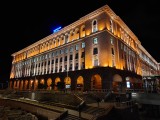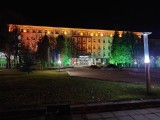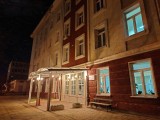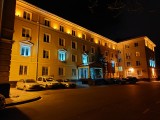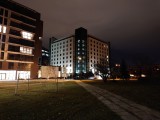 Low-light samples, main camera (1x)
In case you're wondering, here's how a liberal application of shadow brightening in post-processing would make some of those images look. We'd say those are more immediately and universally likeable, but either way, the point is that they take do have serious latitude for fiddling with sliders.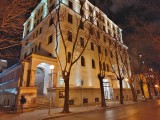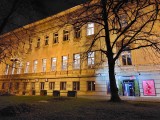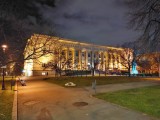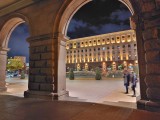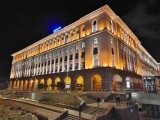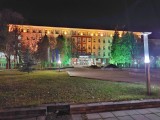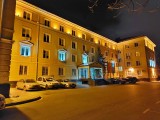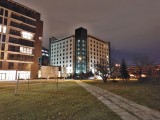 Low-light samples, main camera (1x), shadows boosted
Circling back to highlights, in the vast majority of situations, those will be well preserved - the phone does know it's leaving you room to work with after the fact in the dark areas, so it tends to be careful with the bright light sources. That said, there are scenes (like the third and last one in the pre-edit top batch above) where you'd lose the extreme highlights as they get clipped.
Colors maintain a good level of saturation and follow a similar approach of 'don't overdo it' that we saw in the daytime shots. We'd say the kick in brightness does help them, too, revealing color in the darkness and generally making them more lively. Again, that's up to you as the photographer - the out-of-camera results are just the base and are perhaps a touch too dark.
The ultrawide camera's output is similar in some ways, capturing images that could use a boost in exposure, computational (more dramatic night mode) or otherwise. It doesn't quite have the main module's dynamic range, and you're more likely to end up with blown highlights here. In that sense, just lifting the shadows will only partially help but won't be the universal make-things-better solution like it is on the main camera.
In scenes with more balanced lighting (like samples 3 and 4), the camera does get good results with nice detail and pleasing colors with no desaturation or color shifts. It's not a class-leading performance, but it's not a letdown either.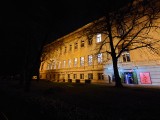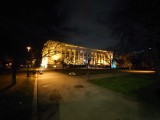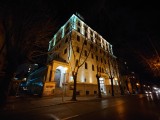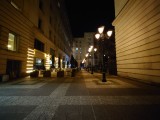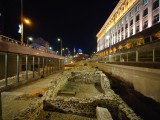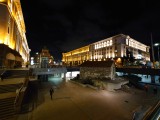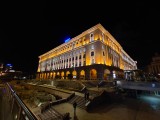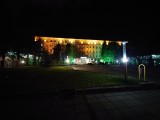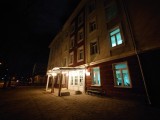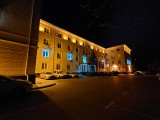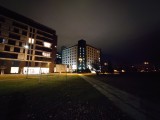 Low-light samples, ultrawide camera (0.7x)
A nudge of the shadows in your favorite image editing software would get you somewhere around here.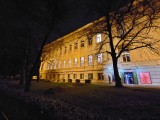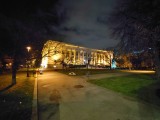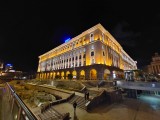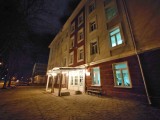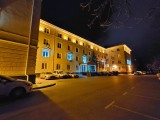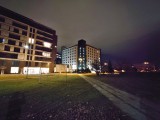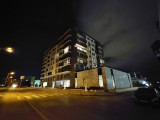 Low-light samples, ultrawide camera (0.7x), shadows boosted
Switching to the new 2.1x zoom telephoto, we're seeing some moderately surprising results. Even though it did put up a solid performance in daylight, the typically optimistic folks that we are, we expected it to fall apart at night, and it's far from it. The common dark shadows theme continues, but once we've accepted that sliders will be pushed around, that's probably no big deal. The detail is very good, the noise is low in the well-lit areas and manageable in the shadows, colors have no loss in saturation and are likable overall.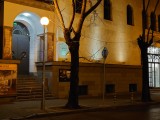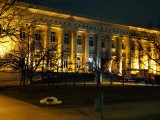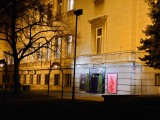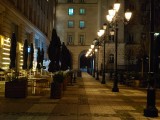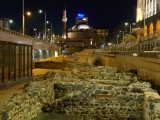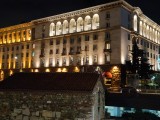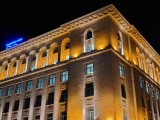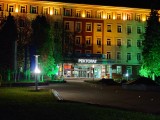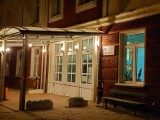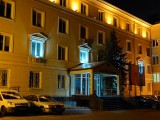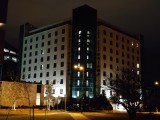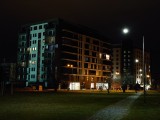 Low-light samples, telephoto camera (2.1x)
Here's how some of those would look after some intervention with the shadows.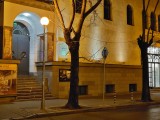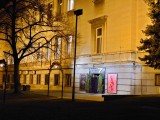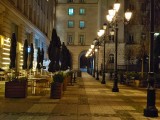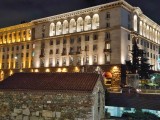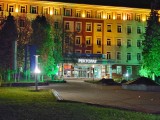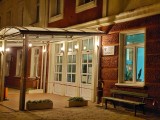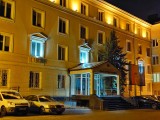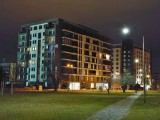 Low-light samples, telephoto camera (2.1x), shadows boosted
Once you're done with the real world samples, head over to our Photo compare tool to see how the Sony Xperia Pro-I stacks up against the competition.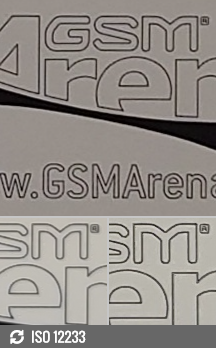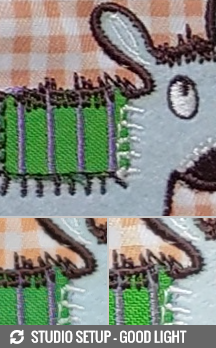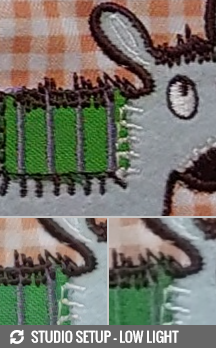 Sony Xperia Pro-I against the Mi 11 Ultra and the Zenfone 8 Flip in our Photo compare tool