Second 4K 120Hz display on a phone
The Xperia Pro-I doesn't get to call itself the first phone with a 4K 120Hz display - that title went to the 1 III, but being the second one isn't too shabby either. The Pro-I gets that same OLED panel with 3840x1644px resolution - that's 4K in a 21:9 aspect, for a pixel density of 643ppi.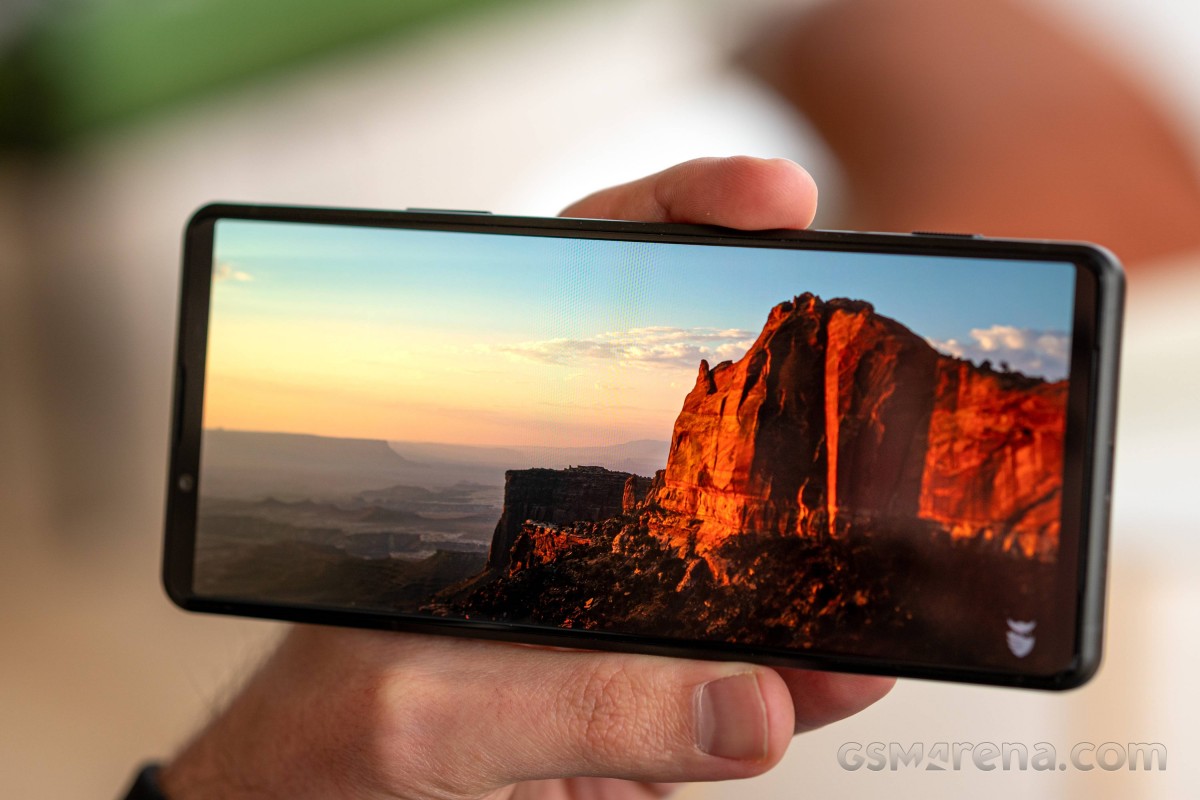 The 4K resolution isn't available for most of the use cases, however, and the phone typically renders in 1096x2560px. When it gets a 4K video, however, it does switch to 4K 'mode', regardless of whether the 120Hz refresh rate is enabled or not.
The Xperia Pro-I behaves similarly to previous Sonys we've encountered and will allow a slightly higher brightness in Creator mode for select apps than it will in Standard mode or for the bulk of apps. With that in mind, we got 644nits in Google Photos (Chrome too), and a slightly lower 578nits otherwise. With Adaptive brightness off, and outside of the whitelisted apps, maximum brightness is 406nits. Both results are higher than the Xperia 1 III, a nice nod to the Pro-I's higher market position, but ultimately not quite up to the standard of mainstream flagship phones.
Higher brightness for smaller patches of display area is potentially possible as well, for HDR applications, but that's not something we can reliably test for.
Display test
100% brightness
Black,cd/m2
White,cd/m2
Contrast ratio
Sony Xperia Pro-I
0
406
∞
Sony Xperia Pro-I (Max Auto, Creator mode)
0
644
∞
Sony Xperia 1 III
0
354
∞
Sony Xperia 1 III (Max Auto, Creator mode)
0
620
∞
Apple iPhone 13 Pro Max
0
852
∞
Apple iPhone 13 Pro Max (Max Auto)
0
1050
∞
Samsung Galaxy S21 Ultra 5G
0
458
∞
Samsung Galaxy S21 Ultra 5G (Max Auto)
0
1023
∞
Xiaomi Mi 11 Ultra
0
514
∞
Xiaomi Mi 11 Ultra (Max Auto)
0
943
∞
Asus Zenfone 8 Flip
0
518
∞
Asus Zenfone 8 Flip (Max Auto)
0
735
∞
The Pro-I adopts the same approach for dealing with color reproduction as does the 1 III and all other high-end Xperias in recent years. The setting for 'Image quality' lets you pick between Creator and Standard modes, while further tweaking is possible in the 'White balance' section - options include Warm/Medium/Cool presets, as well as RGB sliders for extra granular tweaking.
Creator mode can adjust the display's colors according to the content the phone is being served - so it should auto switch between sRGB and DCI-P3 as needed. It doesn't do it for the testing software, though, so we can't get representative readings. When it comes to sRGB, we got very accurate results with the White balance set to D65.
Standard mode (the out-of-the-box setting), meanwhile, delivers a punchier output that doesn't necessarily aim for accuracy; there's a provision for auto Creator mode engagement in Standard mode, so that phone can switch accordingly when presented with compatible content.
Similarly to the 1 III, the Xperia Pro-I's display is HDR capable. We got HDR streams from popular sources like Netflix, Amazon Prime Video, and YouTube.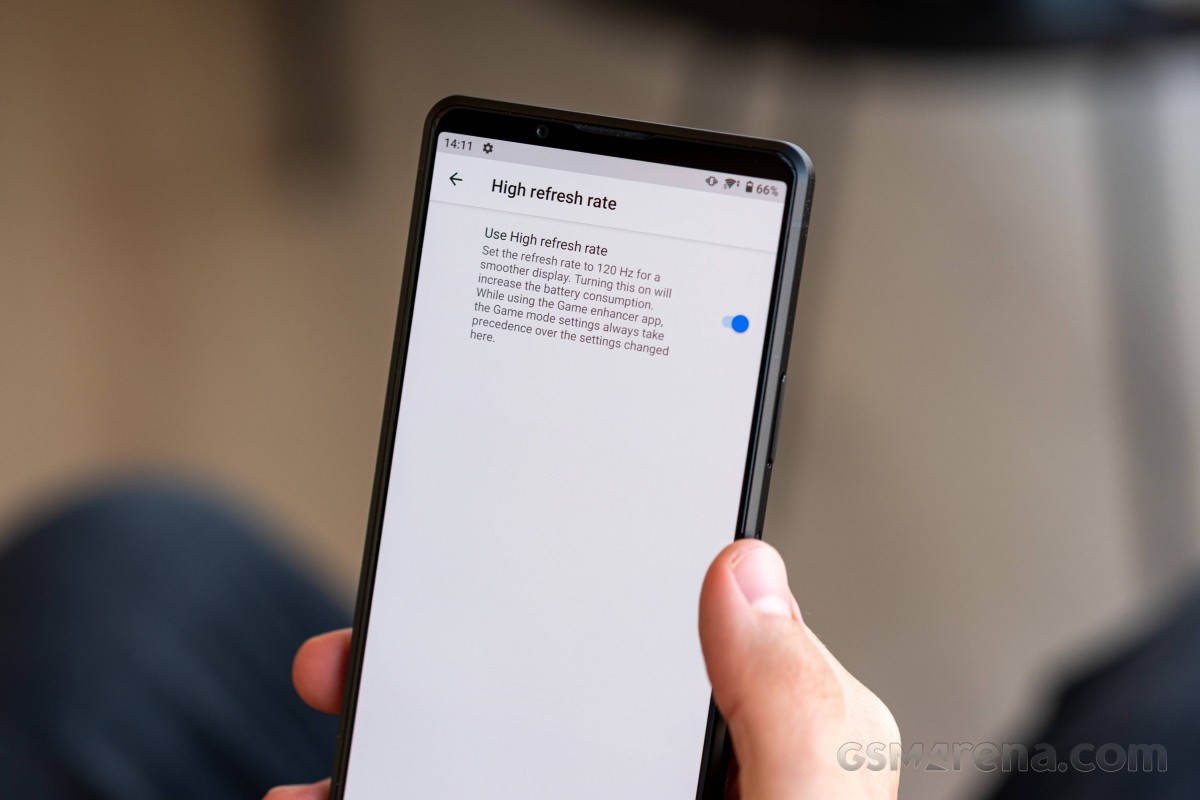 There are no changes in implementing the high refresh rate on the Pro-I, coming from the 1 III either. You turn on the 120Hz mode with a toggle in the display settings, and there'll be little to no activity-based or app-based switching to 60Hz. The usual exceptions like Google Maps and the camera viewfinder apply, of course. With most makers shifting to more and more adaptive refresh rates, Sony's way of doing HRR is a bit behind the curve, but then again, no one else does 4K screens.
Games have their own particular way of handling the refresh rate. From the Game Enhancer utility settings, you can switch the refresh rate for the display to 120Hz for titles that can go above 60fps - it's at 60Hz by default. You can also force it to 120Hz regardless of whether you know for a fact that the game itself supports a higher frame rate - just to be sure. That's done on a per-game basis and is buried several levels in the Game Enhancer, so it's not the most intuitive implementation.
Sony Xperia Pro-I battery life
The Pro-I maintains the battery capacity of the Xperia 1 III at 4,500mAh, and with essentially the same bits inside, we expected similar battery life. That's mostly true, though Sony does appear to have been able to squeeze out a few extra minutes across the board.
The Pro-I's 24-hour result in the voice call test is an hour more than what we clocked on the 1 III (and easy enough for a year of phone calls if you ask this one reviewer). There's a 40-minute improvement in web browsing (at the maximum 120Hz refresh rate) over the non-Pro-I, as well as an additional hour of video playback (at 60Hz). While the results aren't groundbreaking, there's evidence of an overall optimization in power consumption.
With all the numbers dialed into our formula, the overall Endurance rating works out to 87h.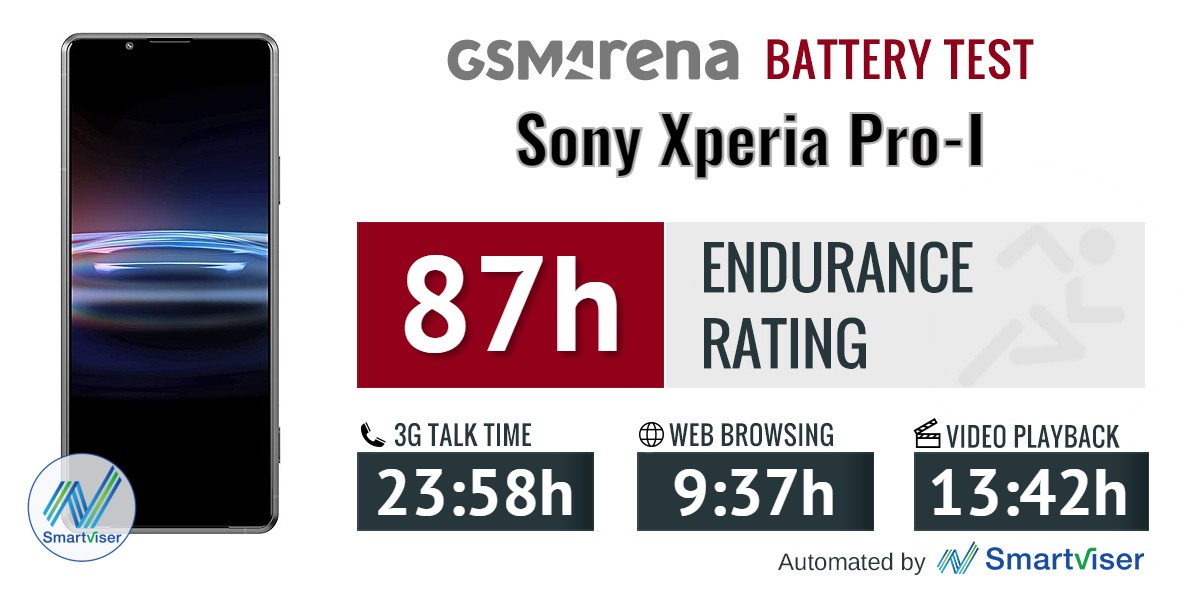 Our battery tests were automated thanks to SmartViser, using its viSerDevice app. The endurance rating denotes how long the battery charge will last you if you use the device for an hour of telephony, web browsing, and video playback daily. More details can be found here.
Video test carried out in 60Hz refresh rate mode. Web browsing test done at the display's highest refresh rate whenever possible. Refer to the respective reviews for specifics. To adjust the endurance rating formula to match your own usage - check out our all-time battery test results chart.
Charging speed
Our Pro-I arrived with the same adapter that we had with the Xperia 1 III - the 30W XQZ-UC1 that supports USB PowerDelivery in both PDO (5V/3.0A, 9V/3.0A, 15V/2.0A) and PPS flavors (3.3V/3.0A - 16.0V/1.85A).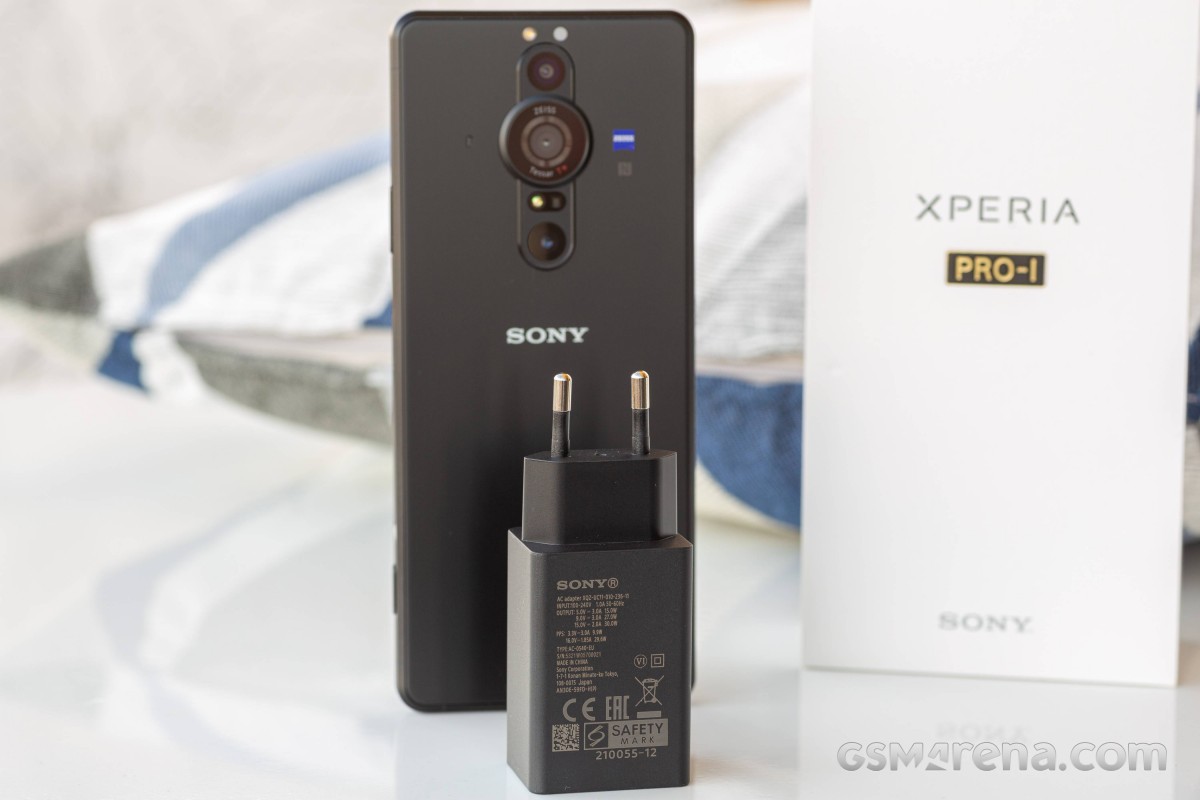 We clocked a full charge from flat at 1:49h while the first 30 minutes got us to 53% - more or less the same numbers as on the Xperia 1 III. Big-name high-end phones are roughly in the same ballpark, though the Galaxy S21 Ultra does get to 100% notably more quickly, and the Mi 11 Ultra is altogether faster.
30min charging test (from 0%)
Higher is better
Xiaomi Mi 11 Ultra
89%
Samsung Galaxy S21 Ultra 5G
54%
Sony Xperia Pro-I
53%
Asus Zenfone 8 Flip
53%
Sony Xperia 1 III
50%
Google Pixel 6 Pro
48%
Apple iPhone 13 Pro Max (20W Apple)
42%
Samsung Galaxy Z Fold3 5G
33%
Time to full charge (from 0%)
Lower is better
Xiaomi Mi 11 Ultra
0:37h
Samsung Galaxy S21 Ultra 5G
1:11h
Asus Zenfone 8 Flip
1:40h
Apple iPhone 13 Pro Max (20W Apple)
1:46h
Samsung Galaxy Z Fold3 5G
1:46h
Sony Xperia Pro-I
1:49h
Sony Xperia 1 III
1:50h
Google Pixel 6 Pro
1:52h
Unlike the Xperia 1 III, the Pro-I does not support wireless charging.
Speaker test
As Xperias normally do, the Pro-I has a stereo speaker setup. It's arguably the better kind, with both units facing forward - one is below the display, the other - above it (that one is also the earpiece). Once again, there's a correct-side-up landscape orientation - the phone won't switch channels based on how you're holding it, so if you care about having your left channel coming out of your left speaker and vice versa, make sure the buttons are on top.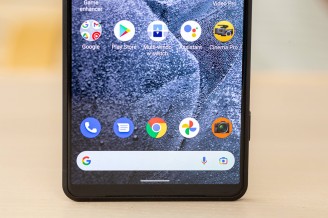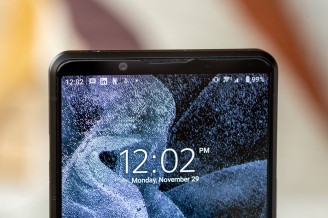 Bottom speaker • Earpiece is always left channel
The Pro-I only managed an 'Average' rating in our test, the tier below the Xperia 1 III's. We initially found the difference in numbers odd, but actually listening to the samples revealed the Pro-I sounded different too. It's missing much of the 1 III's sparkle in the treble region and sounds a bit unenthusiastic and distant. It's not bad, it's just not remarkable in any way.
Use the Playback controls to listen to the phone sample recordings (best use headphones). We measure the average loudness of the speakers in LUFS. A lower absolute value means a louder sound. A look at the frequency response chart will tell you how far off the ideal "0db" flat line is the reproduction of the bass, treble, and mid frequencies. You can add more phones to compare how they differ. The scores and ratings are not comparable with our older loudspeaker test. Learn more about how we test here.