Final words
The Sony Xperia L1 is keen on getting a piece of the entry-level market, and you can tell by just looking at the phone and the spec sheet. For less than €200 you get an upmarket design and feel, a big screen, decent camera, fast network data and the latest Xperia launcher on Android Nougat. The L there may stand for many things but loser isn't one of them.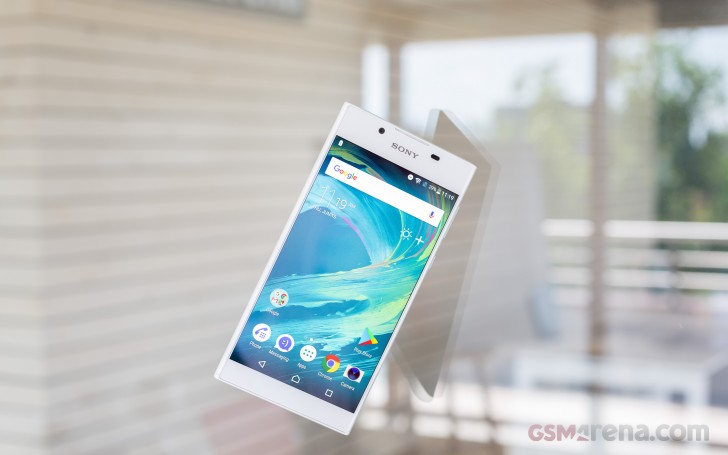 The Xperia L1 is not without issues though. The low-end Mediatek chipset struggles to deliver a consistently smooth performance and has issues with even simpler games such as Angry Birds. There goes L for lackluster.
Sony is trying to make up for that with ample screen size and an improved battery life, which was our main gripe with the Xperia E5. But if performance is a must, don't count on the Xperia L1 to be an overachiever.
Being an entry-level smartphone, the Xperia L1 is perfectly good for calls, web browsing, email and everything social media. You can stay connected, shoot and post photos and videos, watch YouTube and play your favorite music or radio station. Sounds like more than enough for a beginners' phone, doesn't it?
Sony Xperia L1 key test findings
Good looks, solid build and scratch-resistant screen.
The display impresses with high maximum brightness, good color accuracy and sunlight legibility, but its contrast is just average. The 720p resolution is a bit of a stretch on a 5.5-inch diagonal, but it isn't terrible.
Decent battery life at 63 hours, great for video playback, but average performer at web browsing and 3G calls.
The user experience is typical Xperia: near-stock Android, wide theming support, a few bonus features (there's the Stamina battery saving modes, but the file manager is buried deep). We do appreciate Sony's multimedia app bundle. TrackID nicely complements the FM radio.
The MT6737T chip offers acceptable performance, but below average graphics capabilities. While it does the job required of an entry-level phone, you should be prepared to put up with some lag in more demanding apps.
The single loudspeaker is one of the loudest around with xLOUD turned on. But even without the boost, it still offers decent enough loudness.
Audio quality is very impressive with an active external amplifier, but only par for the entry-level course when headphones are hooked up
The 13MP primary camera takes pleasant photos with enough detail, accurate colors, and good dynamic range. The contrast isn't that good and the images are quite noisy.
The 5MP front-facing camera will do for an occasional selfie but the pictures are quite low on detail and high on noise.
The 1080p videos are of average quality - they turned out soft and noisy. The dynamic range is unimpressive, as is the sound quality.
No big deal breakers, as far as we can tell, and a number of compromises are all but implied by the price tag. Of course, there are alternatives that can do more for less but with a different sort of caveats. There are a few Xiaomi's to consider, particularly the Redmi Note 4 series, which can not only deliver superior performance, but metal build too and Full HD screens.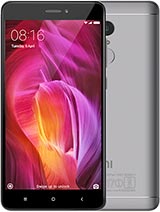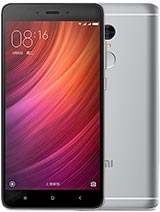 Xiaomi Redmi Note 4 • Xiaomi Redmi Note 4 (MediaTek)
There is also the Meizu M5 Note, which offers superior screen, performance and design, but its limited availability might be an issue. Meizu's recently released M5c is an option too - it cuts on the screen real estate but matches the rest of the Xperia L1 specs.
The Moto E4 Plus matches the Xperia L1's specs completely: screen size and resolution, processor, camera, design, even the price. But it comes with double the battery capacity so if you prefer longevity before the Xperia launcher, you should definitely check it out. The Moto C Plus is pretty much the same package but notably cheaper - a smaller screen and a lower-res cameras are things you will have to live with to get the discount.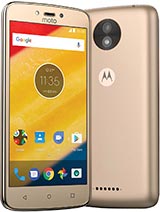 Motorola Moto E4 Plus • Motorola Moto C Plus
The highly-anticipated Nokia 5 is another option, which gives you a faster chipset, better cameras and a larger battery for the same price. HMD's pure Android is quite tempting to many, but may not be as great for first time smartphone owners and general non-power users that these phones target..
Nokia 3 has a smaller screen, but otherwise closely matches the Xperia L1's hardware.
The Sony Xperia L1 is taking over from the E-series, but is by no means a complete rethink of the Sony low-end smartphone as we know it. No surprises whatsoever for anyone familiar with the Sony Xperia E5 and the like. You wouldn't be far off if that L works out as learner or lite.
The Xperia L1 is a sensible offer from a top-tier manufacturer that's hard to ignore. It's a statement as Sony returns to a niche, which it wouldn't give up to Xiaomi or Meizu without a fight. Nokia and Motorola want a piece of it too though, and the Xperia L1 will have to work hard to prove its worth.
Performance-wise, the Sony Xperia L1 fails to impress, but it's clearly not targeting power users to begin with. It seems to do just enough to keep up with the competition, hoping to get a boost from Sony's design language and proprietary apps. It's a tactic that should work for the most part, if you're not looking for the most powerful punch for your budget.