Performance
The Sony Xperia L1 is powered by the MediaTek's MT6737T chip - a slightly improved version of the MT6737 with a slightly higher CPU clock. The CPU is a quad-core Cortex-A53 ticking at 1.45GHz, while the GPU is Mali-T720MP.
The MT6737 is as basic a chipset as they come these days with dated GPU, though it still comes with Open GL ES3.1 support. And this chips seems to be a popular choice for entry level handsets lately - it was put in charge of the Nokia 3, Moto E4, Moto C, Galaxy J2 Prime, Huawei Y3 and Y5, and the Meizu M5c.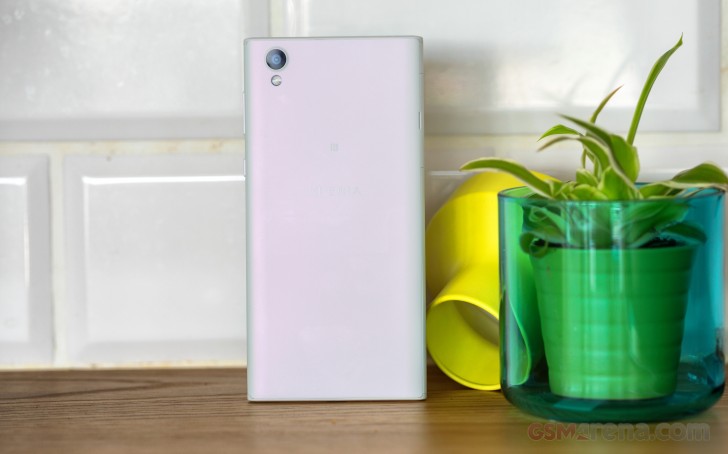 As usual, we kick off our benchmark routine with some Geekbench. The Xperia L1 has an edge over the rest of the MT6737 pack with its slightly higher clock, and thus it outperforms its competitors in both single and multi-core operations. Its quad-core CPU is no match for the octa-core Meizu smartphones (M5, M5s, M5 Note) though.
Note: You can hover with your mouse on the benchmark results for details on the tested devices.
GeekBench 4 (single-core)
Higher is better
Meizu M5 Note
683
Xiaomi Redmi 4a
658
Sony Xperia L1
655
Nokia 5
653
Meizu M5s
610
Meizu M5
592
Meizu M5c
565
Nokia 3
557
GeekBench 4 (multi-core)
Higher is better
Nokia 5
2731
Meizu M5 Note
2690
Meizu M5s
2480
Meizu M5
2428
Sony Xperia L1
1775
Xiaomi Redmi 4a
1670
Nokia 3
1487
Meizu M5c
1213
The Sony Xperia L1 uses a Mali-T720MP2 GPU (MP2 means dual-core). The Meizu M5c and Nokia 3 have the same Mali-T720 GPU, but only with one graphic core. The Redmi 4a has Adreno 308 as part of its Snapdragon 425.
The offscreen tests reveal the L1's superiority over the M5c and Nokia 3 thanks to the extra GPU core. The Mali-T720MP2 scores 50% better than the Adreno 308 too, but was some way off the Mali-T860MP2 in the upper Meizu M5 series.
GFX 3.0 Manhattan (1080p offscreen)
Higher is better
Meizu M5 Note
5.5
Meizu M5
5.2
Meizu M5s
4.5
Sony Xperia L1
4.1
Xiaomi Redmi 4a
2.8
Meizu M5c
2.2
Nokia 3
2.2
GFX 3.1 Manhattan (1080p offscreen)
Higher is better
Meizu M5 Note
3.6
Meizu M5
3.4
Meizu M5s
2.9
Sony Xperia L1
2.6
Meizu M5c
1.4
Nokia 3
1.4
The onscreen give the Xperia L1 an even better chance to impress as it uses a 720p display, as opposed to some of its competitors. So for example, the L1 doesn't actually need the same GPU as the M5 Note to do just fine with games.
Indeed, the Xperia L1 did quite well in the onscreen benchmarks.
GFX 3.0 Manhattan (onscreen)
Higher is better
Meizu M5
10
Meizu M5s
9.2
Sony Xperia L1
8.8
Xiaomi Redmi 4a
5.7
Meizu M5 Note
5.5
Nokia 3
4.5
Meizu M5c
4.4
GFX 3.1 Manhattan (onscreen)
Higher is better
Meizu M5
7.9
Meizu M5s
6.5
Sony Xperia L1
6.1
Meizu M5 Note
3.6
Meizu M5c
3.2
Nokia 3
3.2
Basemark X
Higher is better
Meizu M5 Note
5276
Meizu M5
4767
Meizu M5s
4646
Sony Xperia L1
4045
Xiaomi Redmi 4a
3335
Meizu M5c
2292
Nokia 3
2210
The compound AnTuTu and BaseMark tests saw two more decent scores from the Sony Xperia L1. The smartphone outperformed its competitors and wasn't far behind the Meizu M5 Note with its Helio P10 chip with twice the processor cores and GPU power.
AnTuTu 6
Higher is better
Meizu M5 Note
47806
Meizu M5
40831
Meizu M5s
39166
Sony Xperia L1
37813
Xiaomi Redmi 4a
36110
Meizu M5c
29001
Nokia 3
28441
Basemark OS II
Higher is better
Nokia 5
1055
Meizu M5 Note
944
Meizu M5
846
Meizu M5s
842
Sony Xperia L1
802
Xiaomi Redmi 4a
801
Nokia 3
620
Meizu M5c
522
The scores are in and the numbers look good. The Xperia L1 delivers on paper just as Sony promised on its promo materials. Even better, the phone doesn't heat up at all under full load, but given the number of CPU and GPU cores this was expected.
Using the Xperia L1 is slightly different, though. We experienced noticeable lag when scrolling through the user interface, and that's before we even began to fill the L1 with content. The gallery, Play Store, various games and apps weren't as quick to load as we hoped after seeing the decent benchmark performance. It's not too bad, and the L1 wouldn't freeze, but it's there; if you are coming from a more powerful phone, it might bother you. Then again, it's not like its competitors are doing much better either, so we guess less than stellar speeds are the norm at this price range.