Sony Xperia 1 V unveiled with Exmor T stacked sensor, 4K OLED display
Sony just took the wraps off its new Xperia 1 V flagship, bringing the first of its kind Exmor T for mobile stacked sensor that promises to elevate low-light smartphone photography to a new level. We also get the trademark for the series 21:9 4K OLED display and the latest and greatest Snapdragon chipset.
The Sony Xperia 1 V's screen measures 6.5 inches and refreshes at up to 120Hz. It retains the X1 for mobile engine from the Xperia 1 IV that aims to enhance quality of videos with some clever software enhancements. It's covered with by a sheet of Gorilla Glass Victus 2 and features a classic full bezel on top for the 12MP selfie camera with 1/2.9" sensor.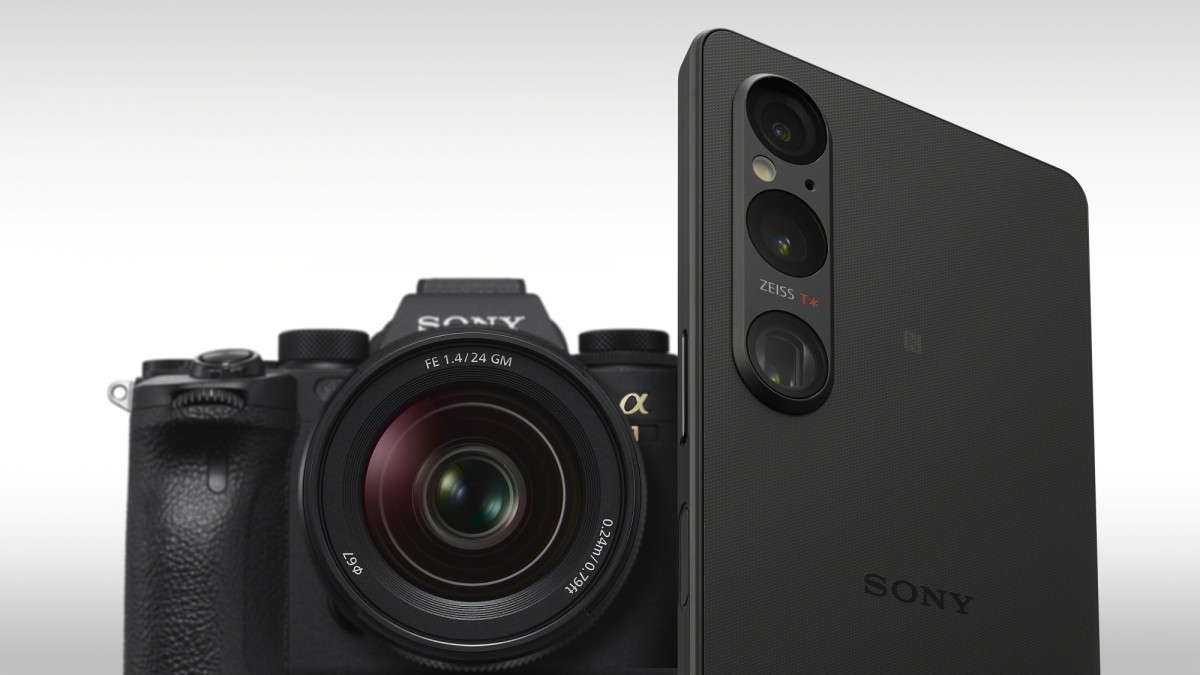 The back is also covered by Gorilla Glass Victus 2 and features a unique grippy finish that is unlike any other phone out there. Combined with the ridged sides it really boosts the Xperia 1 V's handling. IP65 and IP68 certifications mean you don't have to worry about dust and water either.
Inside the Xperia V is a Snapdragon 8 Gen 2 chipset with 12GB of RAM and 256GB of storage. Unlike just about every other premium smartphone out there the Sony flagship comes with a microSD card slot that enables easy expansion of the storage. Sony is keen not to repeat the overheating fiasco that was the Xperia 1 IV and so the Xperia 1 V comes with a 60% larger heat diffusion sheet volume. The company has also worked hard to reduce the power consumption of the camera, which is one of the main heat producers inside a modern smartphone.
Thankfully, the lower power draw wasn't achieved by reducing the sensor size. Rather, behind the F/1.9 lens sits a 1/1.35" imager that is 70% larger than what the Xperia 1 IV had. It's a 52MP multi-aspect sensor, which is to say it has a 4.3:3 ratio that sits mid-way between the 4:3 still photos normally use and the 16:9 of most videos. So while you can't use the full resolution in either scenario you get a little cropping in each instead of a lot in one of the cases. You might remember the Nokia 808 PureView pulling off a similar trick back in the day.
But the Sony Xperia 1 V doesn't have the ancient FSI sensor of the 808 - instead it's equipped with a modern BSI Quad-Bayer imager with 1.12μm individual pixels that combine 4-to-1 to produce 12MP stills with 2.24μm pixels. But what makes it really unique is the pixel structure that sees the photodiode and transistor divided in two separate layers, which helps maximize amount of light captured and reduce noise.
Sony claims that the new sensor will enable the Xperia 1 V to perform twice as well as its predecessor in low-light environment. The company has also finally enabled night mode to assist in those super dark environments.
Looking beyond the main camera the new Sony flagship brings the same 85-125mm F/2.3-F/2.8 12MP telephoto camera with continuous zoom as the old one. Another 12MP sensor sits behind the 16mm ultrawide camera with autofocus. The TOF sensor is gone, as Sony claims its AI algorithms are so advanced at this point that they have made it redundant.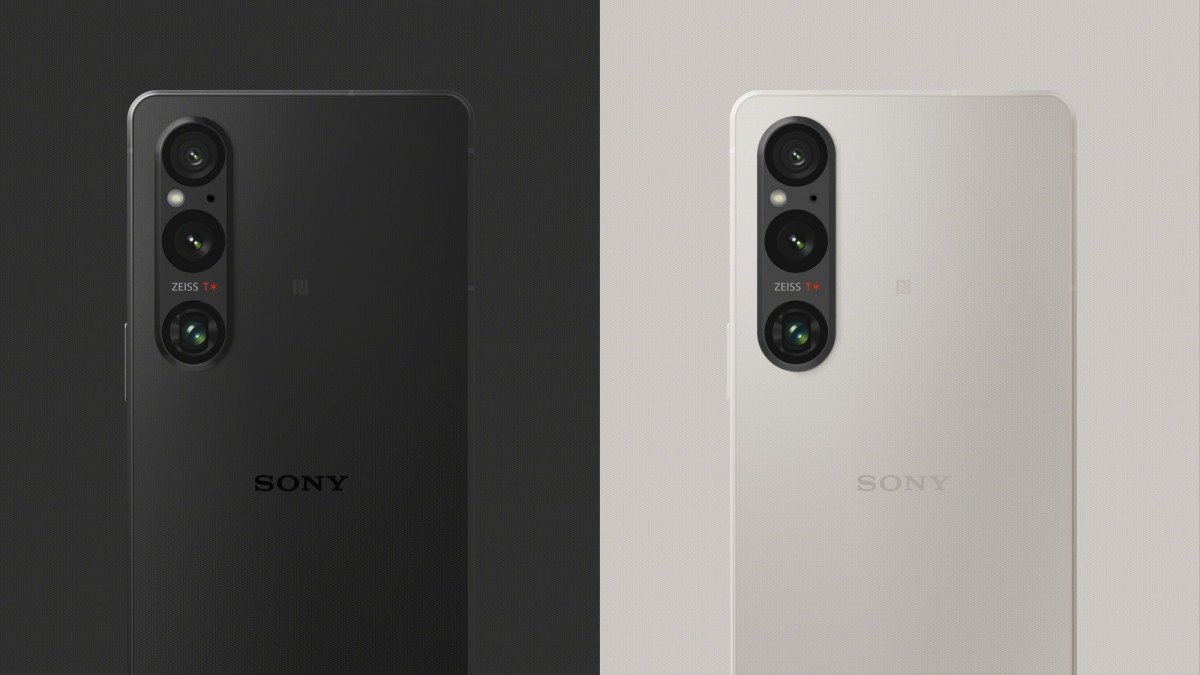 Sony updated its creator-meant apps Photo Pro and Video Pro with vertical UI and focus peaking, while streamers now get the option to monitor the live chat right from the phone's screen.
On the audio side the Sony Xperia 1 V brings enhanced stereo speakers with more loudness and richer bass. The 3.5mm audio jack is here to stay for those that still prefer to use wired headphones.
The Sony Xperia 1 V is powered by a 5,000mAh battery that supports 30W wired charging to regain 50% charge in 30 minutes. The phone also comes with wireless and reverse wireless charging and Sony promises it will retain at least 80% of its battery capacity after three years of use.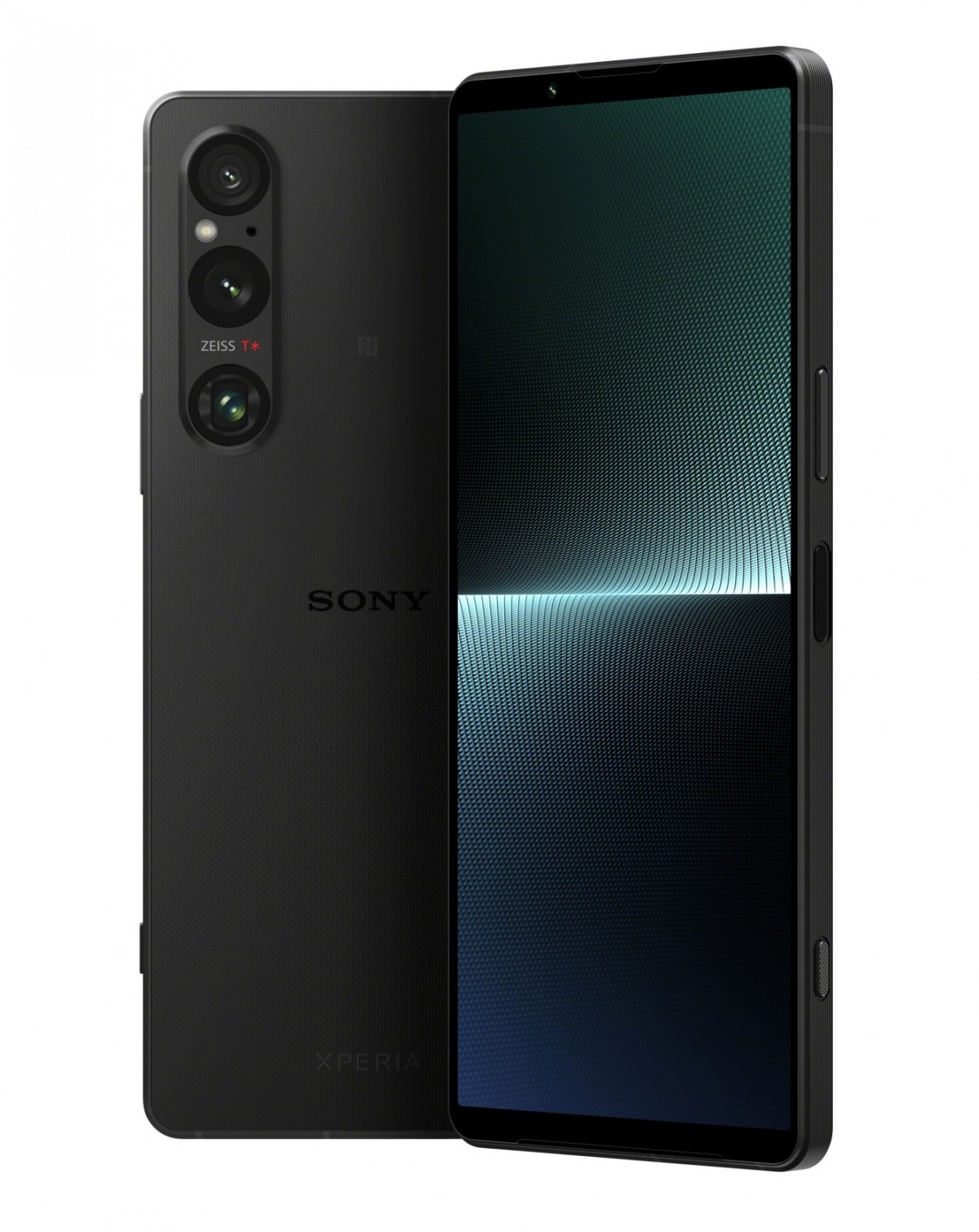 The Sony Xperia 1 V will be available in black, platinum silver and khaki green color options from late June with specific market availability to be detailed later on. It will cost €1,399 in continental Europe and £1,299 in the UK. US pricing will be confirmed shortly.
S
lol, I would've, but realizing the difference of a good DAC and the default SD one, I'd take the jack for a premium of $300-400 if it pairs with a good DAC like NEX 3, but Sony never incorporated one.
m
I'd pay $1400 just for the headphone jack and microSD slot, let alone other features...
K
alright. I admit that from that point of view its good. I normally charge my phone in my car while going to office and while coming back home. that 30/40 minutes is enough for me to last a whole day.
ADVERTISEMENT