Triple camera with four focal lengths on the back
The Xperia 1 III has a triple camera setup on its back, but unlike other triple cameras out there, this one offers four native focal lengths, or zoom levels if you prefer. That's because of its novel telephoto that switches between a 70mm and 105mm equivalent within its periscope assembly.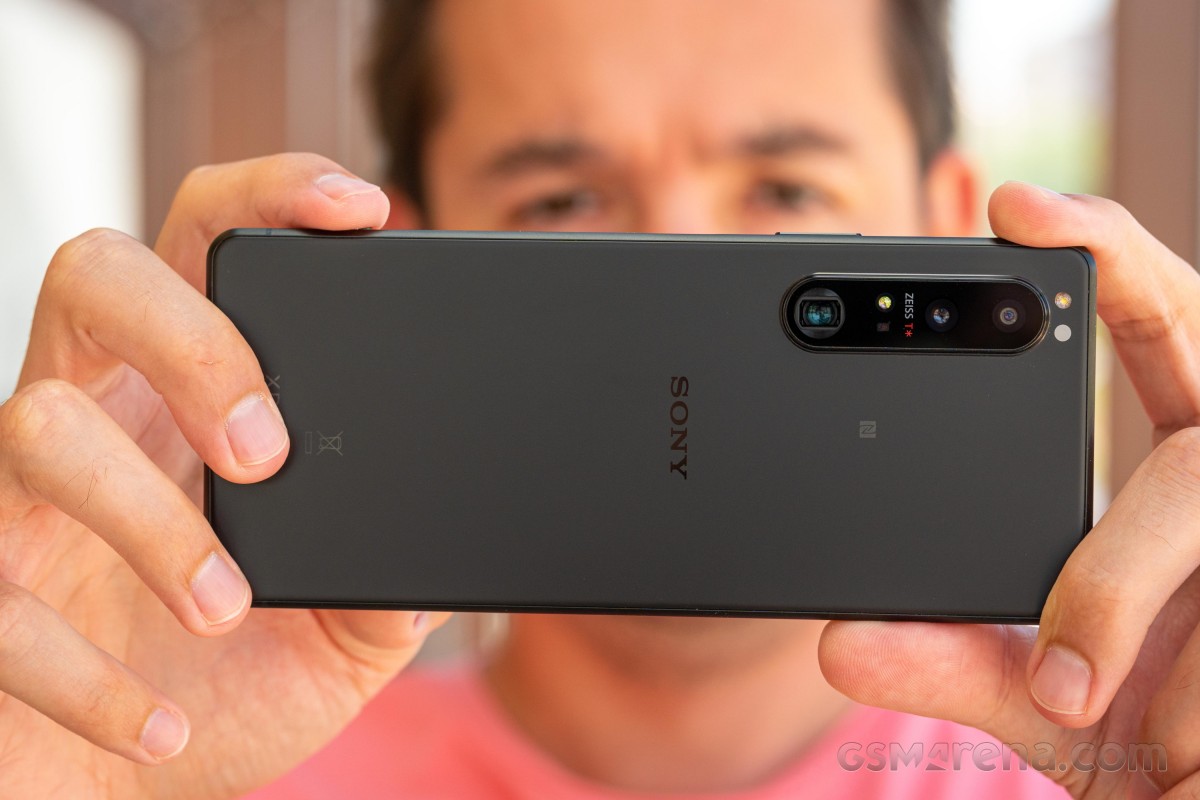 The technological star of this show, the telephoto camera offers 2.9x and 4.4x zoom magnifications with the aperture changing from f/2.3 at the 70mm setting to f/2.8 at the long end. Optical stabilization is also available. The sensor behind all this is Sony's own IMX 663 - a 12MP 1/2.9" imager with Dual PDAF.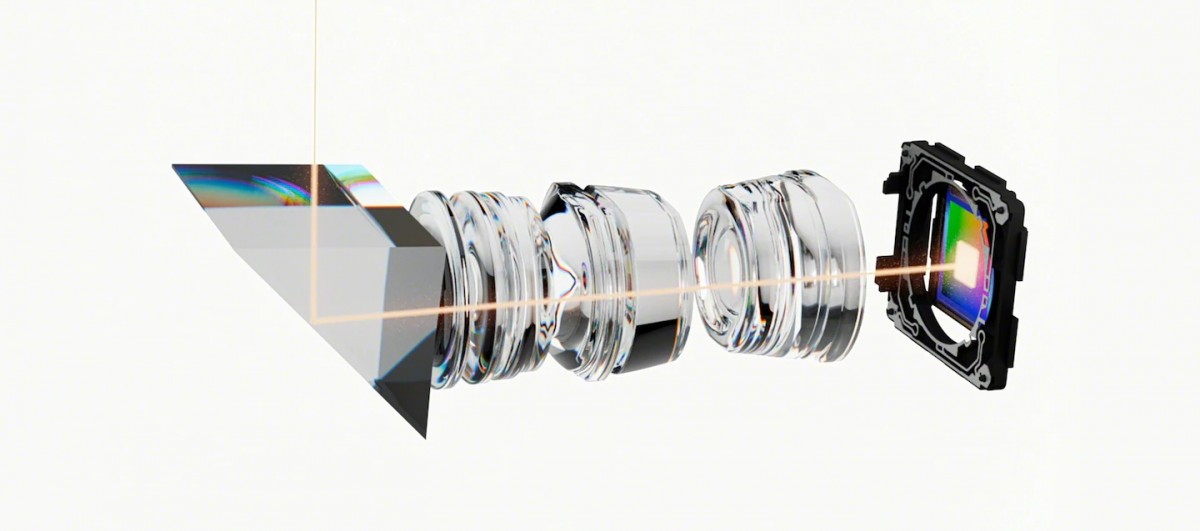 The other two cameras come straight from the Xperia 1 II. The primary one uses a Sony IMX 557 sensor, this one a type 1/1.7" - it's smaller than competing efforts like the Galaxy S21 Ultra (1/1.33") or the Mi 11 Ultra (1/1.12") but Sony touts its imager of choice to be much faster to read than these larger Quad Bayer and Nonapixel designs thus enabling the Xperia to do 20fps bursts. It's got a 12MP resolution, and each pixel is 1.8µm big. This camera has a stabilized 24mm equivalent lens with an f/1.7 aperture.
The ultrawide employs another Sony sensor, the IMX363 - a type 1/2.55" unit with 1.4µm pixels. The lens has a 16mm equivalent focal length and an f/2.2 aperture and features autofocus.
In addition to these 'real' cameras, there's also a ToF emitter/receiver pair which aids with focusing.
The 8MP selfie camera is another familiar sight, and it's the only one to use a Samsung sensor, the S5K4H7. The lens has a 24mm equivalent focal length and an f/2.0 aperture but lacks autofocus, sadly.
Photography Pro
The Xperia 1 III features Sony's new Photography Pro camera app. Essentially, it merges the functionality of the previous regular camera app with the previous advanced photography Pro app.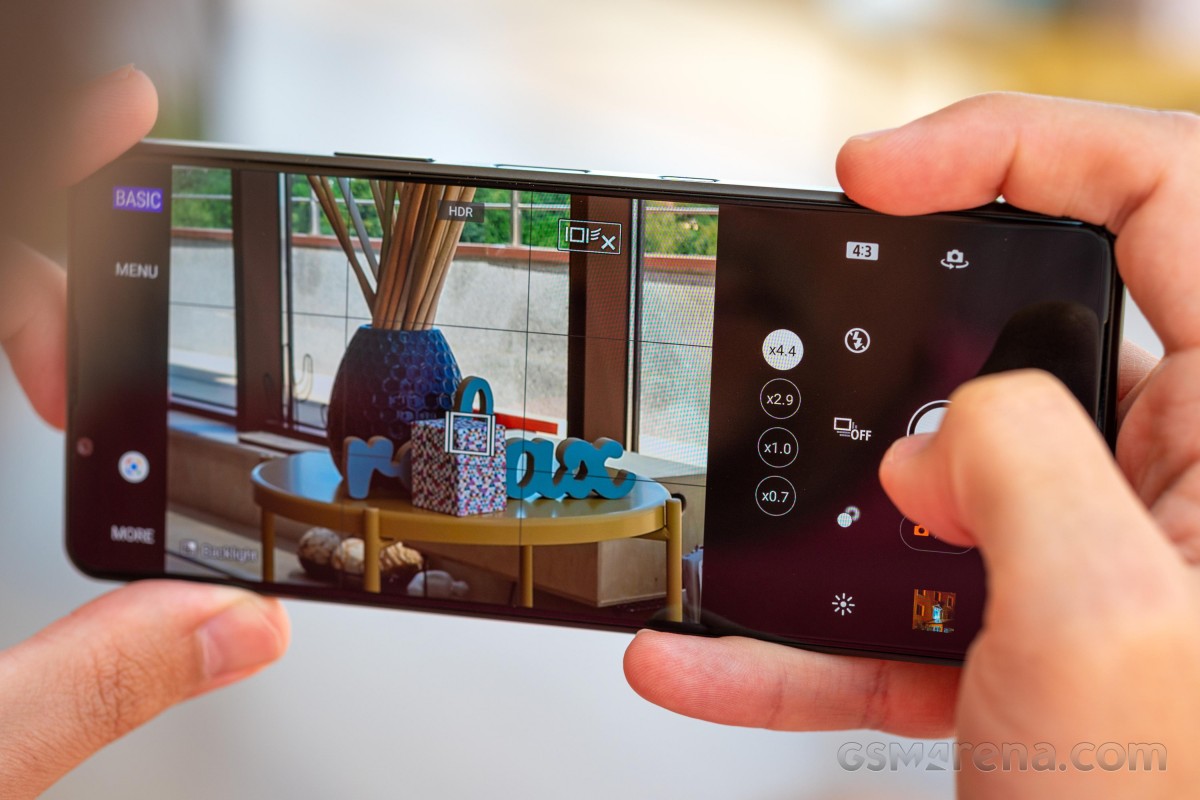 Basic mode is the heir of the old app and likely where you'll spend most of your time. It's been reworked, and the changes are for the better. The controls for (implied) white balance and exposure compensation, bokeh mode, drive mode, flash and aspect ratio have been moved immediately next to the shutter release, and with the zoom selector already here, you can just about operate all functions with a single thumb without having to use your other hand. Meanwhile, the zoom selector itself now uses numerical values instead of the tree designation of the old app - it's hard to convey the difference between 2.9x and 4.4x in pictograms.
At the opposite end of the viewfinder, and for these you'll need your other hand, you'll find a More button, a shortcut to Google Lens, a Menu button to access the (rather lengthy) Settings menu, and the button that lets you switch between this Basic mode/app and its Pro alter ego.
When in the Pro section of Photography Pro, you get an Auto mode, as well as the classic Program, Shutter priority and Manual modes, plus a Memory Recall option where you can store a pre-set state of settings to be able to come back to quickly.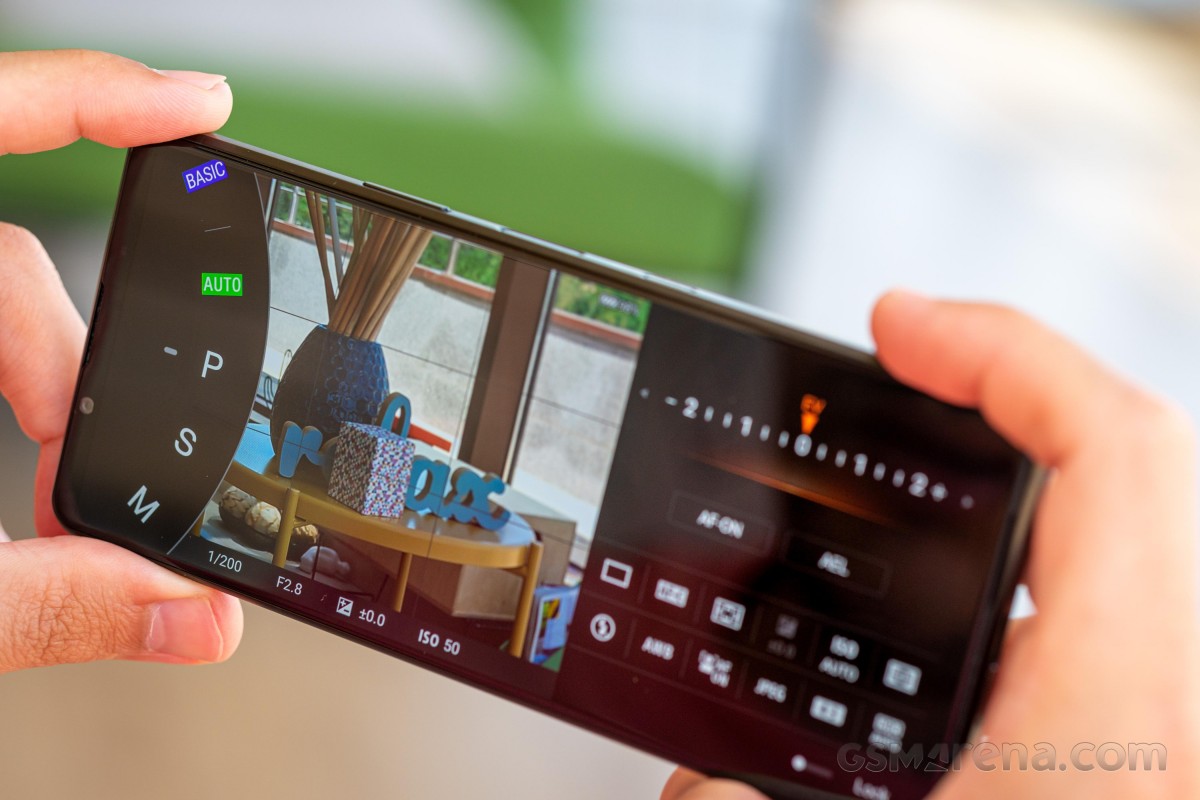 The Photo Pro interface is reminiscent of that of a dedicated Sony Alpha camera, only adapted for smartphone use. On the right, you get to change photographic settings like focus mode and area, white balance and ISO, but it's exposure compensation that's apparently the most important control since it gets about a third of the screen area.
One thing we complained about last year's Photography Pro app was the lack of a touch-based way to engage the shutter release. The dedicated mechanical button is the default way, and the volume rocker is also an option, but that's that. Unfortunately, it's much the same situation here. If you like the Photography Pro interface but you're not too keen on having to squeeze the phone to take a picture, you're out of luck.
Another somewhat annoying bit is that you need your left hand to switch cameras/zoom levels in this UI mode. We get that serious photographers use serious cameras with both hands, but it's unwise to directly apply that logic to smartphones, which have entirely different use cases.
We covered Photography Pro in-depth last year in the Xperia 1 II review and you can head over there for more details - it's essentially unchanged.
One new development that's shared between both the Basic and the Pro modes is the inclusion of Sony's Real-time Tracking autofocus. Available on all three cameras, it lets you tap on your subject in the viewfinder and the phone will track it as it moves inside the frame. It's the industry standard for autofocus on standalone mirrorless cameras and it's nice to see it make it to smartphones.
Real-time Tracking now also works in conjunction with the shutter release button. Half-pressing the button will engage continuous AF and keep the subject focused on top of tracking it.
Mind you, if you're used to tapping on the screen to acquire focus and/or bias exposure for that point, you'd need to go into the menu and change the respective setting. It's otherwise set to Object tracking in both Basic and Pro modes.
Real-time tracking comes in addition to human and animal eye AF, another feature Sony pioneered on standalone cameras. It was introduced on last year's Xperia flagships and there's something really satisfying in seeing the small green rectangle lock onto your subject's eye.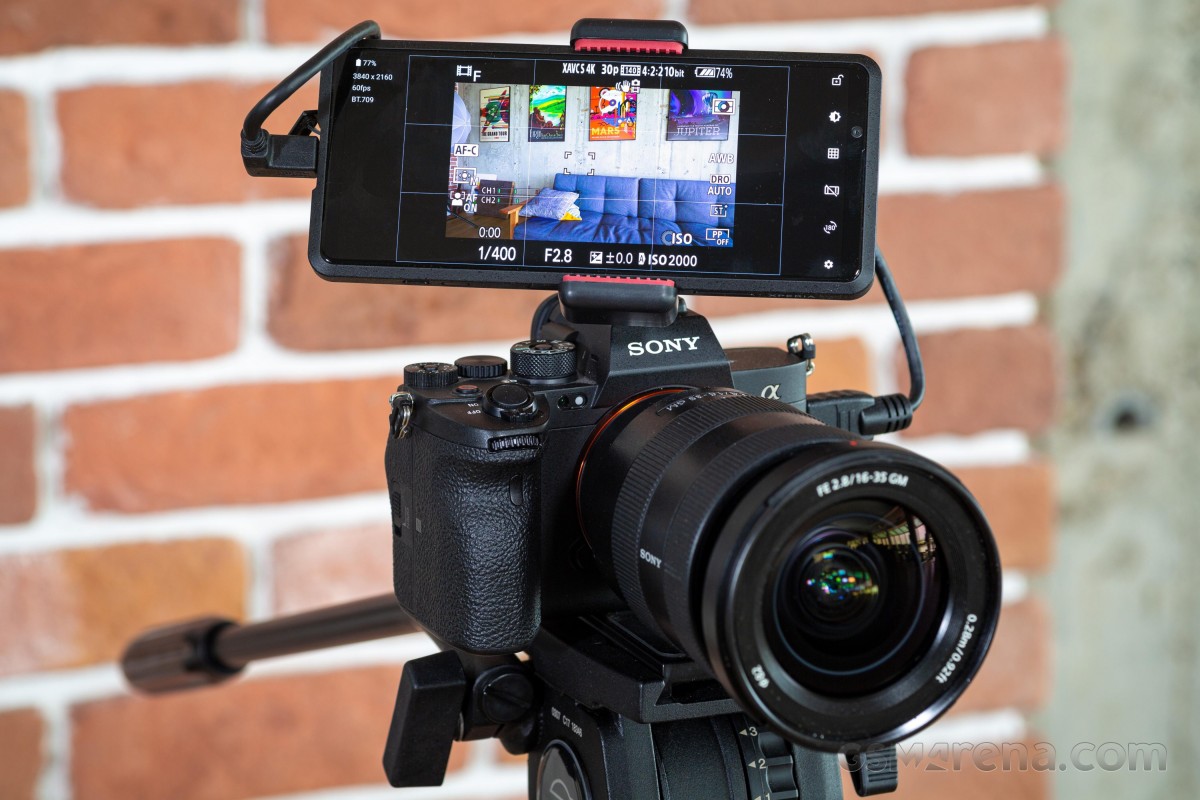 External Monitor app on the Xperia Pro with the A7S III
The Xperia 1 III should supposedly be able to work as an external monitor for the A7S III and the A1 cameras (and presumably future models), a feature until now reserved for specialized devices such as the Xperia Pro, where the connection happens over HDMI. On the 1 III, it should work over USB-C, or as the fine print in specs says: "It uses USB video class (UVC). Requires compatible camera with USB video class (UVC) or HDMI to USB cable and adaptor (Not supplied). Camera compatibility and features may vary."
Our attempts to get it to work with an A7S III failed on a number of levels - the External Monitor app we had on the Xperia Pro wasn't available for the 1 III, and after repackaging it from the Pro and installing it on the 1 III, it (rather predictably) refused to run. Additionally, we couldn't find one source that claims that the AS7 III can actually output video through its USB-C port, and we couldn't find the right HDMI to USB cable to try the alternative route. Though, really, even if we had gotten the cable, we still wouldn't have had the app anyway. Buty it could be down to the pre-production status of our device.
Update July 14th, 2021: After some further fiddling with the phone and a little back-and-forth with Sony after this review was published, it turned out that the option for using the Xperia 1 III as an external monitor is tucked in the Connection preferences menu and is off by default. Enabling it made the External Monitor icon show up in the app drawer and allowed us to use the feature as intended.
Since we had returned the Sony A7S III already, we had fun experimenting with connecting other… hardware we had around. We were even able to output the video signal from a Nintendo Switch onto the Xperia via UVC. So yup, it definitely works.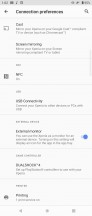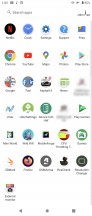 Connection preferences • External Monitor is here
Cinema Pro
If video capture is more up your alley than stills, there's another Pro app for you - Cinema Pro. This too has been around for a while, and the version we have on our Xperia 1 III review unit appears for all intents and purposes identical to what we had on the Xperia 1 II, where we examined its functionality in more detail.
We'll just mention in passing that it offers additional resolutions and frame rates to the ones available in the Basic app's video mode, has proprietary color profiles, lets you select shutter speed by shutter angle (like the pros do), and has some of the nicest tools for manual focus racking (on a smartphone).