Competition
A year later, not much has changed in the latest Xperia 10's Pros and Cons lists or how it stands in its market context. This is becoming a trend with the Xperia 10 line, for better or worse. Changed or not, the Xperia 10 V remains a sort of unique offering. That odd 21:9 display aspect ratio makes for a tall and skinny phone. One that Sony continues to parade as the lightest and most compact 5G phone out there. Add stereo speakers to the mix for this year's model and official ingress protection, and you end up with a pretty particular package with a niche of its own.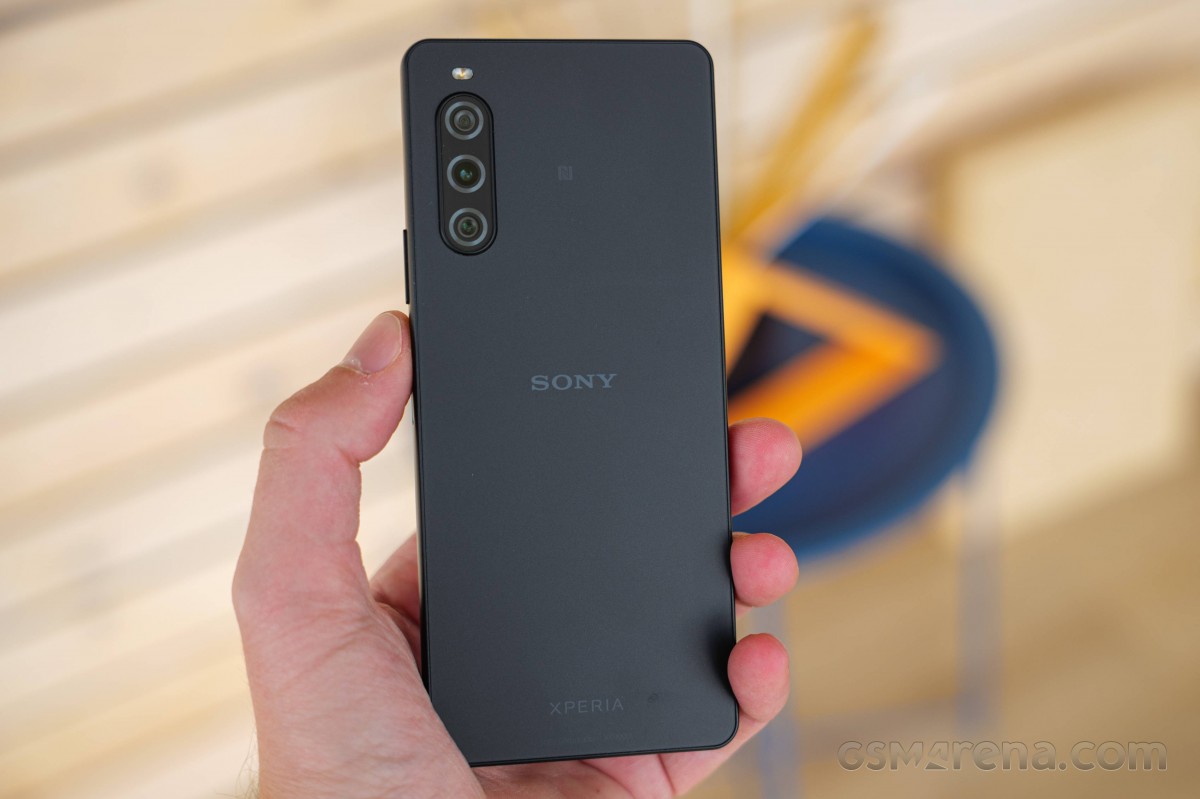 Still, there is plenty of competition in the mid-range space around the €449 MSRP of the Xperia 10 V. First and probably foremost, there is the Samsung Galaxy A54. Like the Xperia 10 V, it has official ingress protection (IP67) and a stereo speaker setup. Its 6.4-inch AMOLED display is arguably better, with a 120Hz refresh rate and HDR10+ support. The Galaxy A54 also offers a large 5,000 mAh battery with 25W charging. Its Exynos 1380 chipset, while far from a powerhouse, is a bit more potent than the Snapdragon 695 inside the Xperia. One thing you will miss out on with the Samsung is a telephoto camera, but you get 4K video capture.
If you want to save a few bucks and still get most of the same Samsung experience, there is also the Galaxy A34 to consider. Some of its highlights include an even bigger 6.6-inch, 120Hz display, IP67 ingress protection and stereo speakers.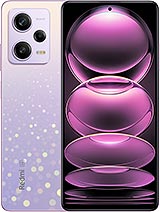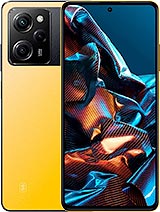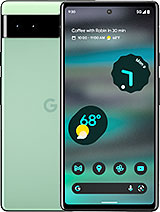 Samsung Galaxy A54 • Xiaomi Redmi Note 12 Pro • Xiaomi Poco X5 Pro • Google Pixel 6a
Another phone that instantly comes to mind is the significantly cheaper yet still competitive Xiaomi Redmi Note 12 Pro. It has a large 6.67-inch, 10-bit, 120Hz, HDR10+ and Dolby Vision certified display, stereo speakers, and some ingress protection. Though just IP53. It is also powered by a 5,000 mAh battery, but with 67W charging significantly faster than that on the Xperia 10 V. Unfortunately, the Redmi Note 12 Pro also lacks a telephoto camera. That is hard to come by in the mid-range niche. On the plus side, the Dimensity 1080 chipset of the Redmi can capture 4K video, unlike the Snapdragon 695 inside the Xperia.
Just like with the aforementioned Samsung phones, there is also a pretty viable step-down option in camp Xiaomi - the Redmi Note 12. The vanilla model gives up on some extras like HDR support on the display and stereo speakers. The overall user experience, however, is not that different.
Another Xiaomi phone definitely worth considering is the Poco X5 Pro. In many aspects, it is not too dissimilar to the Redmi Note 12 Pro, like the 6.67-inch, 10-bit Dolby Vision, HDR10+, 120Hz display, the IP53 ingress protection rating and the stereo speakers. There is also the identical 5,000 mAh battery with the same 67W fast charging. Once again, you will be missing out on a telephoto camera, though.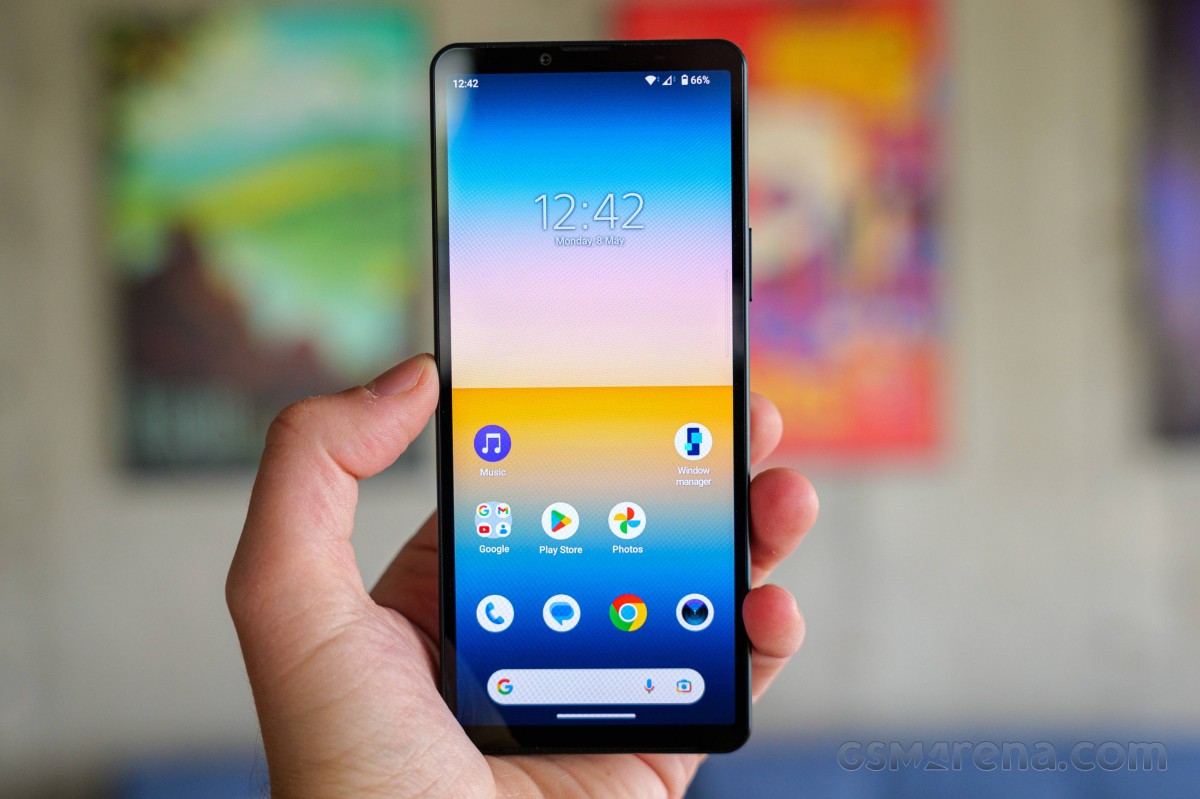 We would be remiss not to mention the Google Pixel 6a. It is an overall excellent and quite popular midranger that just so happens to offer some of the same extras as the Xperia 10 V, like stereo speakers and IP67 ingress protection. Like the Xperia, it is a pretty compact device with a 6.1-inch display-diagonal. Sadly, just like with the Sony, the panel here is limited to a 60Hz refresh rate. Unlike the Xperia and its rather disappointing Snapdragon 695 chipset, the Google Tensor chip inside the Pixel 6a is a pretty decent part with great modern features - most notably, 4K video capture. And speaking of cameras, though you won't get a telephoto with the Pixel 6a, it is hard to compete with Google's prowess in computational photography.
Verdict
Once again, not a lot has changed going from the Xperia 10 IV and even the 10 III to the new Xperia 10 V. That's both a good and a bad thing. If you are a fan of the iconic thin and tall, extra light design on the phone, there is just nothing else out there in the midrange space to offer an alternative. Similarly, the 21:9 display aspect ratio remains a pretty exclusive spotlight feature.
Let's start with some positives first. The Xperia 10 V finally has a stereo speaker setup and a pretty good one at that - front-facing, well-balanced and decently loud, with a clean output. Making a return - the great ingress protection rating is hard to come by in the midranger space. The same is true for a telephoto camera, let alone one that does a decently good job quality-wise, like we are seeing on the Xperia 10 V. We can't fail to mention the excellent battery life the Xperia 10 V manages from its 5,000 mAh battery and now with notably faster charging, even if still rather slow in the grand scheme of things. The brightness boost on the signature 21:9 HDR display is also great to see this year.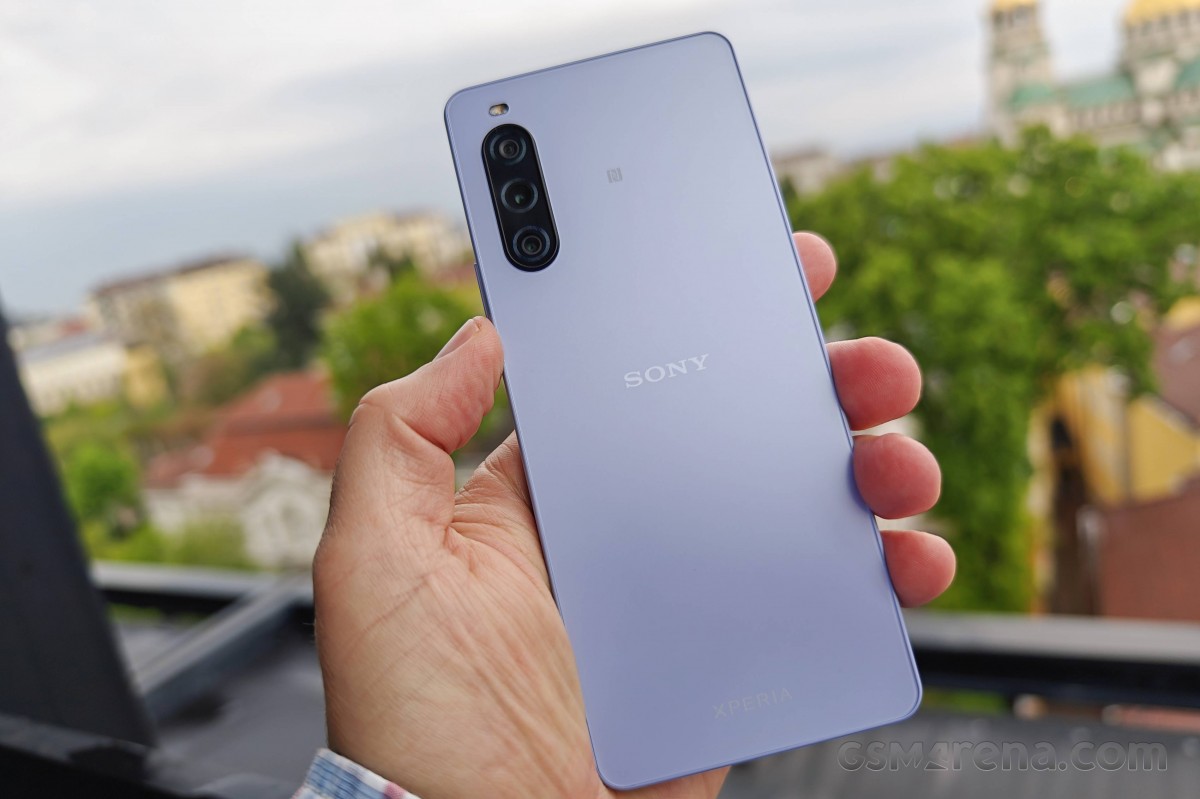 Unfortunately, there is also a lot to dislike about the Xperia 10 V. Annoyingly, most of the problems are carried forward from its predecessor. Things like the lack of a high refresh rate - a 60Hz display is unacceptable on a phone of this caliber in 2023. Then there is arguably the biggest Achilles heel on the Xperia 10 V - the Snapdragon 695 chipset - the exact same chip from the Xperia 10 IV that was hardly an adequate choice then and is even less so now. It is just very deficient in performance. So much so that the otherwise clean UI of the Xperia 10 V struggles to run and animate smoothly. Plus, the annoying 1080p video capture cap stems from a chipset limitation.
We're hardly enthusiastic about the value proposition of the Xperia 10 V. It's not a bad phone, and it's undoubtedly got a few standout selling points that may tickle you just the right way - like the unusual form factor or the amazing battery. Plus, the Sony badge still has some extra weight to it - enough to mitigate the cost difference with alternative devices. If you are someone who might fancy any of those, then we'd say the Xperia 10 V is worth a (cautious) recommendation.
Pros
Gorilla Glass Victus on the front, IP65/IP68 rating for dust and water protection.
Light and compact.
Noticeably improved display brightness since the last generation. Great color accuracy.
Front-facing stereo speakers with nice and clean output.
Spectacular battery life.
One of few telephoto cameras in the price segment.
Cons
No charger in the box, not even a USB cable.
Display is only 60Hz while all competitors offer HRR.
Charging speed is not competitive but is still quicker than its predecessor.
UI does not run smoothly. More powerful competitors are available in the price segment.
No 4K video recording on any camera.
Pricing

These are the best offers from our affiliate partners. We may get a commission from qualifying sales.

128GB 8GB RAM
$ 349.99
C$ 480.22
128GB 6GB RAM
£ 262.00
€ 289.00
Show all prices