Triple setup with a tele in the midrange
The Xperia 10 IV has a triple camera setup with three real focal lengths, including a telephoto - no depth sensor or pseudo macro nonsense. To a great extent, at least on the surface, the configuration appears unchanged from what we got on the Xperia 10 III.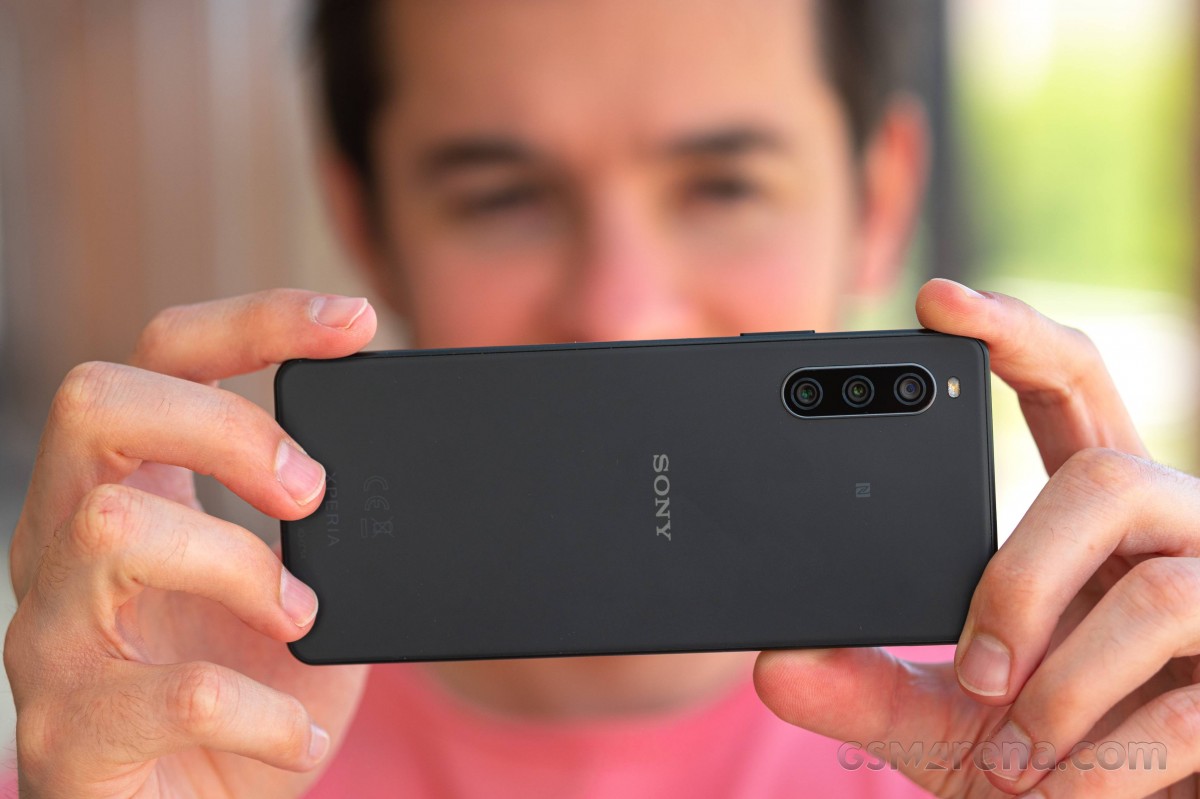 Digging a little deeper, that appears not to be entirely the case. For starters, the main camera may be using the same in-house IMX486 sensor (12MP, 1.25µm, 1/2.8" optical format), and its lens may still have an equivalent focal length of 27mm and an f/1.8 aperture, but this camera now has optical image stabilization.
The rest of the sensors, which used to be sourced from either Samsung or OmniVision last year, have been replaced by SK hynix ones. The one on the telephoto is slightly smaller than last year's - the Hi-847 has a 1/4.4" optical format (1/4.0" on the 10 III) and 1.0µm pixels. That's along with a slightly brighter nominal aperture for the 54mm equivalent lens - it's now at f/2.2 vs. f/2.4.
The ultrawide camera's sensor is the Hi-846, which Sony lists as having a 1/4.0" optical format. The focal length has a 16mm equivalent, and the aperture is f/2.2. There's no autofocus on this camera.
Another Hi-846 takes over selfie duty from the Samsung S5K4H7. The fixed-focus lens here has an f/2.0 aperture and a focal length of 27mm.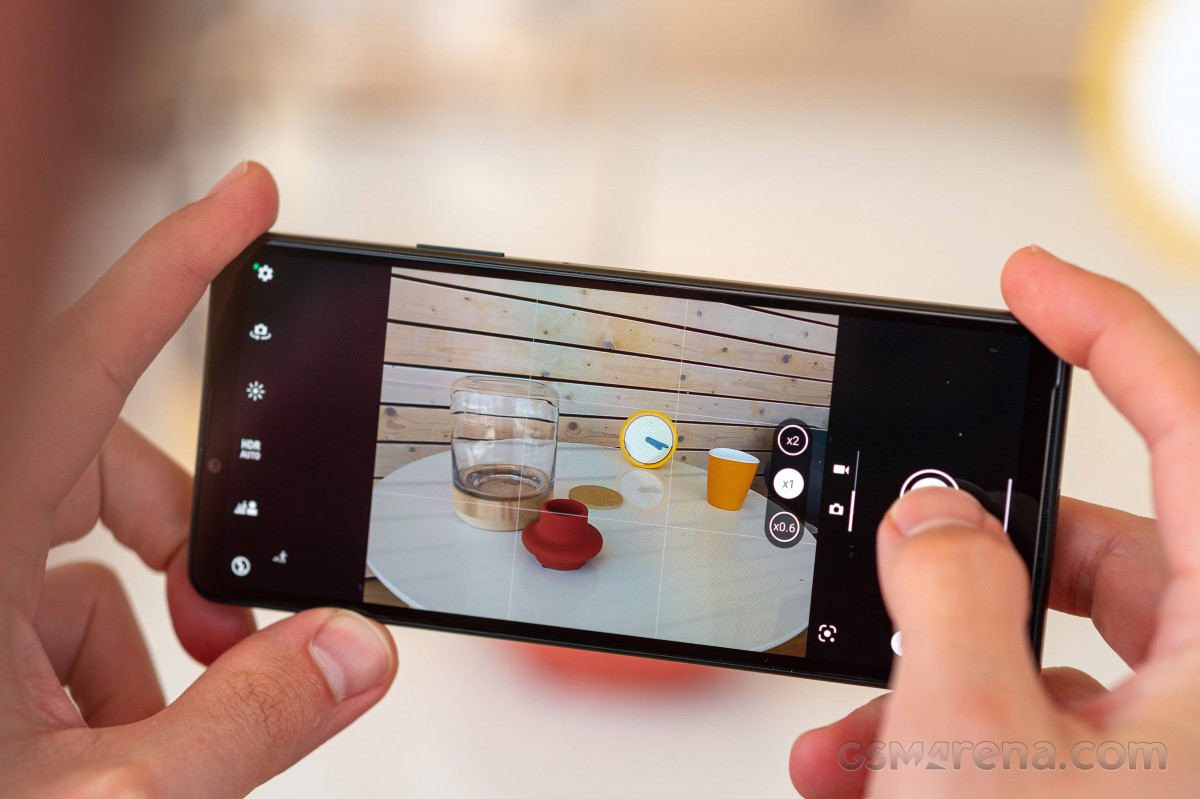 The camera app is almost the same as on the Mark 3 with one major if seemingly subtle upgrade - you get a proper zoom selector with direct access to each of the three cameras as opposed to the infuriating single button on the old model which cycled between them.
Other things are as expected - side swipes switch between stills and video while swiping down (but not up) toggles between the front and rear cams. The far end of the viewfinder has controls for flash, bokeh mode, aspect ratio, implicit white balance and exposure compensation adjustment, an extra toggle for switching between front and rear cams, and a cog wheel to take you to settings.
A Mode button in the vicinity of the shutter release gives access to extra modes like Night, Panorama and Creative effect (a.k.a. filters), and the last mode you pick from here gets promoted to a sticky position for quick access from the viewfinder.
There's a manual mode where you get to tweak exposure parameters yourself. It's not the most full-featured - white balance, for example, can only be set to one of four presets, but not by light temperature. ISO range is 50-3200, so that's pretty good, while shutter speed can be set between 1/4000s and 1s. You can dial in exposure compensation in the -2EV to +2EV range in 1/3EV increments, and you can also focus manually, but there's no focus peaking. A live histogram is also missing.
A new development is that you can use the manual mode with all three rear cameras. The caveat is that it uses the most unintuitive of switching selectors in existence - it looks like a slider, but it doesn't slide, and it requires tapping to cycle between cameras - the concept they very wisely abandoned in the regular photo mode. You also get a Manual mode for the selfie cam - with just white balance and exposure compensation.
Daylight image quality
Daylight image quality of the Xperia's main cam remains consistent with what you'd expect from the class. Dynamic range is adequate though the relatively contrasty tone curve might rob you of some detail in the extremes, particularly with the not so trigger happy auto HDR. Detail levels are good, and the rendition of textures is organic, without excessive sharpening. Noise is generally kept in check unless you fixate on the slightly grainier than ideal skies (which you probably shouldn't anyway). Colors maintain a good level of saturation without going overboard, and we had no issues with white balance.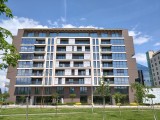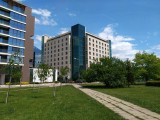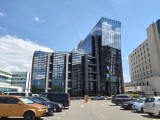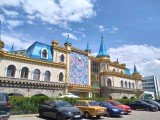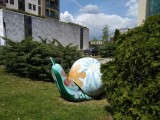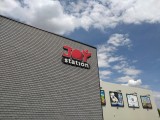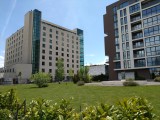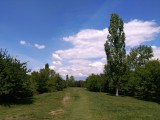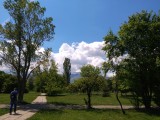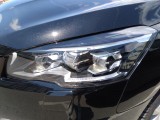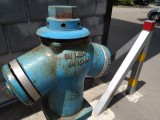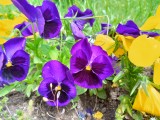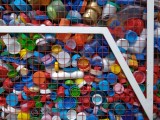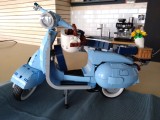 Daylight samples, main camera (1x)
The ultrawide is somewhat more enthusiastic with its color saturation, but a more dramatic rendition goes well with the dramatic perspective, so we'd say it's okay. Dynamic range is good, particularly so for a midrange ultrawide camera. Detail is decent - there's not a whole lot of pixels to begin with, and things can get a little soft off-center, but it's not a bad performance overall.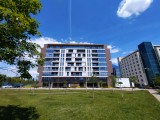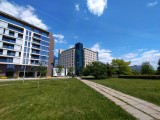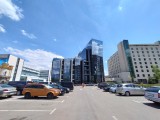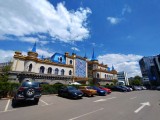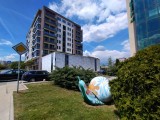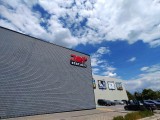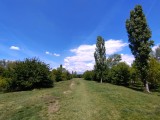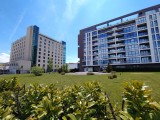 Daylight samples, ultrawide camera (0.6x)
The telephoto is nicely sharp and detailed, we're almost contemplating calling it impressive. It offers very good dynamic range and exposes well, which couldn't be said about the outgoing model. There are also no weird color casts, an issue we had with the 10 III, so we'd call this new tele an all-around improvement over the previous one.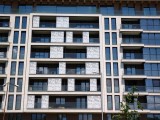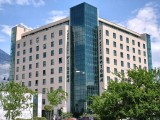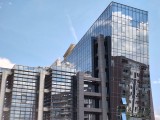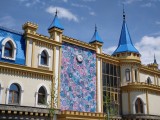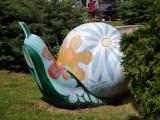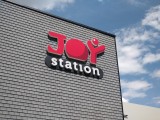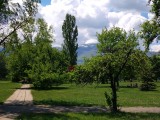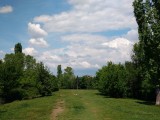 Daylight samples, tele camera (2x)
Low-light image quality
Whether down to the inclusion of OIS or improved processing (maybe both), the Xperia 10 IV does capture better images at night than its predecessor. We see improved dynamic range, especially in the highlights, though you can be at the mercy of the auto HDR engaging or not - perhaps it's wise to just leave the selector at the forced ON setting and don't think about it twice. Colors maintain a healthy level of saturation, and we didn't observe missteps with the white balance either.
Perhaps the one issue we did encounter was indecisive focusing in darker scenes - the Xperia was prone to hunting, and we could see it go past sharp focus and settle on the wrong focus distance. It's not a deal-breaking offense, and you can keep shooting until it gets the focusing right, but it can be frustrating at times.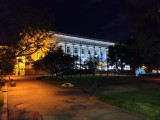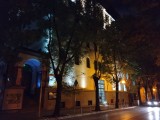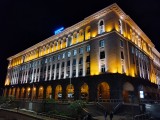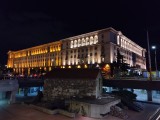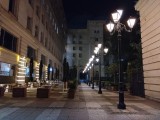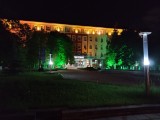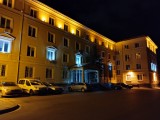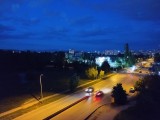 Low-light samples, main camera (1x)
Night mode will pull up some detail in the shadows in most scenes and help with highlight containment in the scenes when the conservative HDR wouldn't have engaged in saving them in photo mode. These can be a little softer than regular photo mode shots, but not dramatically so.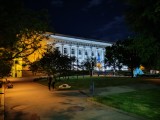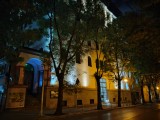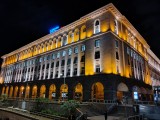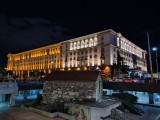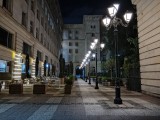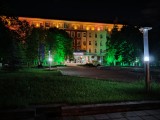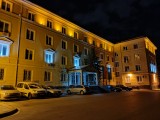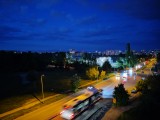 Low-light samples, main camera (1x), Night mode
The Xperia 10 IV is more inclined to shoot with its actual telephoto camera at the 2x zoom level in the dark than the 10 III, which leaned heavily towards the main camera. The results are okayish if a little underexposed in particularly dim conditions. Better lit facades (like the one in the third sample) can actually look pretty good with sharp detail and decent noise levels. Focus hunting was common here, too, though.
Night mode does lift the shadows nicely, bringing out sharp detail there, and it's well worth the slightly more heavy-handed sharpening.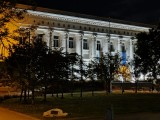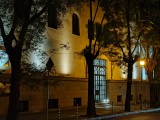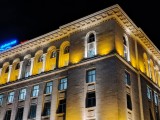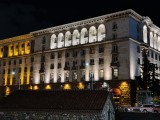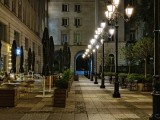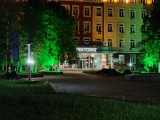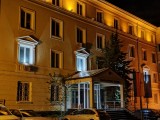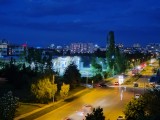 Low-light samples, 2x zoom, Night mode
The ultrawide doesn't fare quite as well in the dark, whether in photo mode or in Night mode. Its output is soft regardless of the mode being used, and it's also particularly noisy in photo mode, though Night mode does deal with that to a great extent.
You could get lucky on occasion, and brighter scenes can look usable or even good, if you shoot in Night mode and refrain from pixel-peeping - that way, you'll be able to enjoy the nice colors and the wide dynamic range.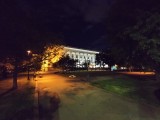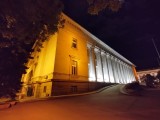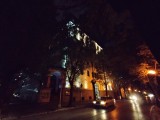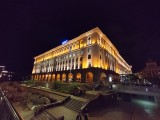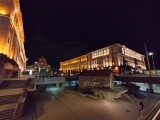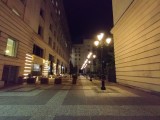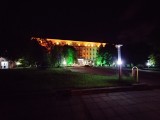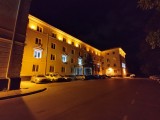 Low-light samples, ultrawide camera (0.6x)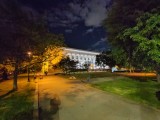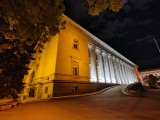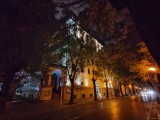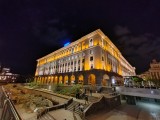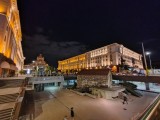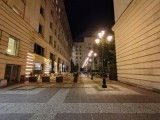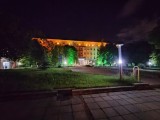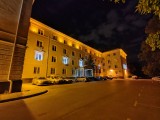 Low-light samples, ultrawide camera (0.6x), Night mode
Once you're done with the real-world samples, head over to our Photo compare tool to see how the Sony Xperia 10 IV stacks up against the competition.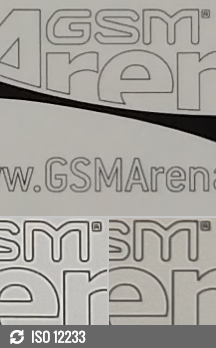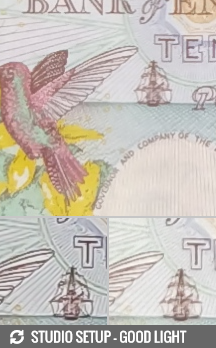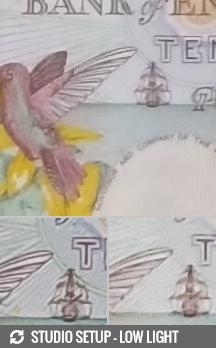 Sony Xperia 10 IV against the Galaxy A52s and the Xiaomi 11 Lite 5G NE in our Photo compare tool
Portrait mode
Portrait mode is accessed from the toggle at the far end of the viewfinder, as opposed to being in the modes pane. The results are okay in terms of separation, but occasional mishaps did happen. Don't expect great results in backlit situations, where the phone will fail to capture the full dynamic range of the scene because of prioritizing for your face and lack of HDR processing.
Selfies
Selfies out of the Xperia 10 IV are okay. There's a 'Sharpen faces' toggle in settings, and that is On by default, and as per the promo materials, it uses AI to reproduce facial details clearly and reduce noise without affecting sharpness in less than ideal light. We see some of that at play, particularly in deliberate side-by-side comparisons with images taken with the toggle off, and both approaches have their flaws.
With the feature On, we'd say the images have a slightly overprocessed look, while with it Off, they come out soft and with smoothed out facial features. Mind you, in both instances, we've kept the 'Soft Skin Effect' toggle off, though the viewfinder will often indicate the phone is in 'Soft snap' mode when shooting selfies - whether it's with 'Sharpen faces' On or Off.
In neither case are the photos amazing; it's just that if there was only a single mode with in-between processing, so to say, we wouldn't have to explain why we don't like two separate modes.
Going past the rendition of detail, the photos are, again, decent. Colors are somewhat muted but not inaccurate, dynamic range is reasonably wide, and exposure is dependable.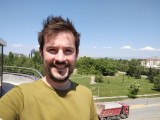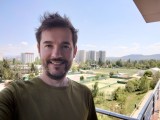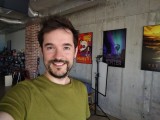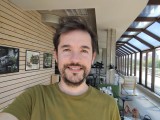 Selfie samples, Sharpen faces on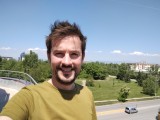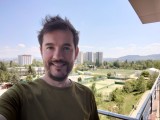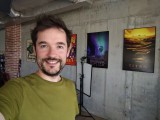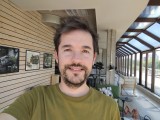 Selfie samples, Sharpen faces off
Portrait selfie mode is accessed from the Modes panel, and it no longer shoots in 2.8MP like it did on the Xperia 10 III - it's the full 8MP now. Subject detection is about average - you'd see the occasional sharp spot in the background. The default blur level is conservative, which helps achieve a more natural look. Sadly, there's no HDR here.
Video recording
The Sony Xperia 10 IV records video up to 1080p at 60fps with its main camera and up to 1080p at 30fps with the rest of them. We've made sure you don't miss it thus far, but on the off chance you have - there's no 4K recording capability on the Xperia 10 IV.
There are also caveats on the 1080p 60fps mode. For one, there's no stabilization there. Additionally, the interface will lead you to believe that you can record at 1080p 60fps with the telephoto camera, but while you could get 2x zoom clips at 1080p 60fps, those will be sourced from the main camera with all the negative consequences of digital zoom.
Regular 1080p 30fps footage out of Xperia is so-so. It exhibits some heavy pixelation and aliasing, so it's not stellar on a pixel level. Dynamic range is pretty good, though, and colors are also very likeable.
The tele camera fares somewhat better when examined from up close - there's no pixelation, and detail looks okay, though sharpening could be toned down a notch. No complaints about the colors, dynamic range and exposure on this one either.
The ultrawide makes a very good overall impression too. Its clips look solid, both on a pixel level and in terms of global parameters. We like the amount of detail and the way it's rendered, the colors are really pleasing, and the overcast day did great to showcase its excellent dynamic range.
Stabilization is quite good on the main camera if you're just pointing the phone in one direction. Walking and panning are relatively smooth, too, it's just that the tendency to hunt for focus when moving can spoil the good impression.
The fixed focus on the ultrawide camera eliminates the potential for focus hunting, so these clips are even better from a stabilization standpoint.
The telephoto camera showed an odd effect of the sky floating against nearer objects when panning, but it was otherwise decent when you're not moving too much.
Here's a glimpse of how the Sony Xperia 10 IV compares to rivals in our Video compare tool. Head over there for the complete picture.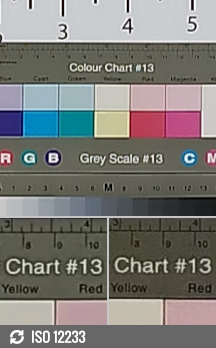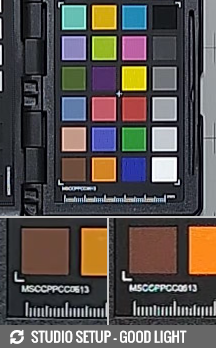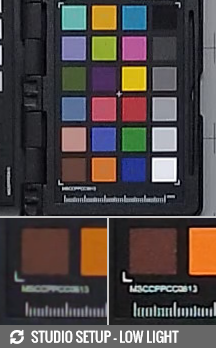 Sony Xperia 10 IV against the Galaxy A52 and the Mi 11 Lite 5G in our Video compare tool