Introduction
Sony has a legendary status in the audio sphere, its premium WF-1000X series noise-canceling earbuds have been regarded as the gold standard for drowning out unwanted noises around you. Sony recently announced a more affordable pair of noise-canceling earbuds dubbed WF-C700N with promises of immersive sound, potent noise canceling, and up to 15 hours of total playback for a grand total of €130/$120/£100.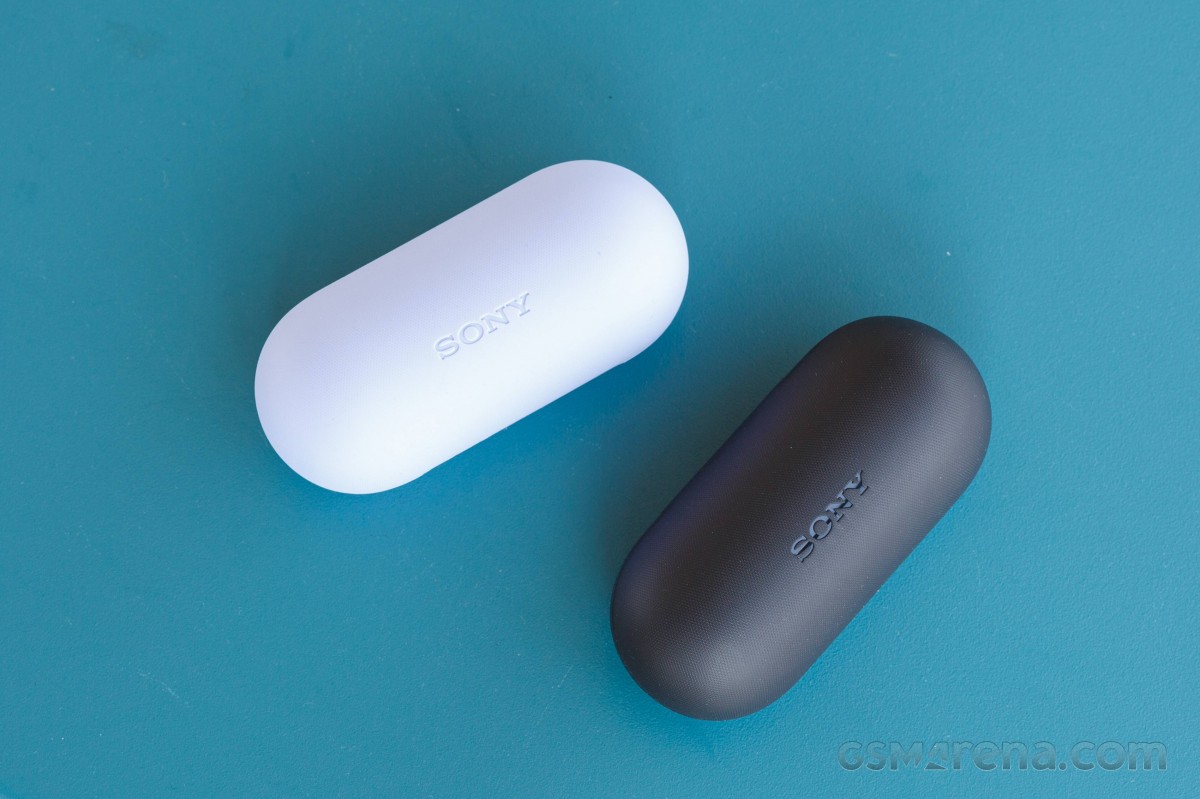 These new TWS buds offer most of the features found on the premium WF-1000X4 for a fraction of the price and are also Sony's lightest noise-canceling earphones to date measuring just 4.6 grams per earbud. Can the WF-C700N live up to their lofty claims and how do they stack up to the competition? Let's find out.
Design
The C700N come in a compact eco-friendly box made out of recycled materials. You can get them in black, white, lavender and sage green colors which all have a nice pastel finish, especially with the lavender and green pairs. The earbuds live inside a fairly slim pill-shaped case with a flat bottom. Like the buds, their case is made out of plastic and features a nice textured finish which reminds me of the back of a DualShock 4 controller. The case lid is well-constructed and closes with a firm snap.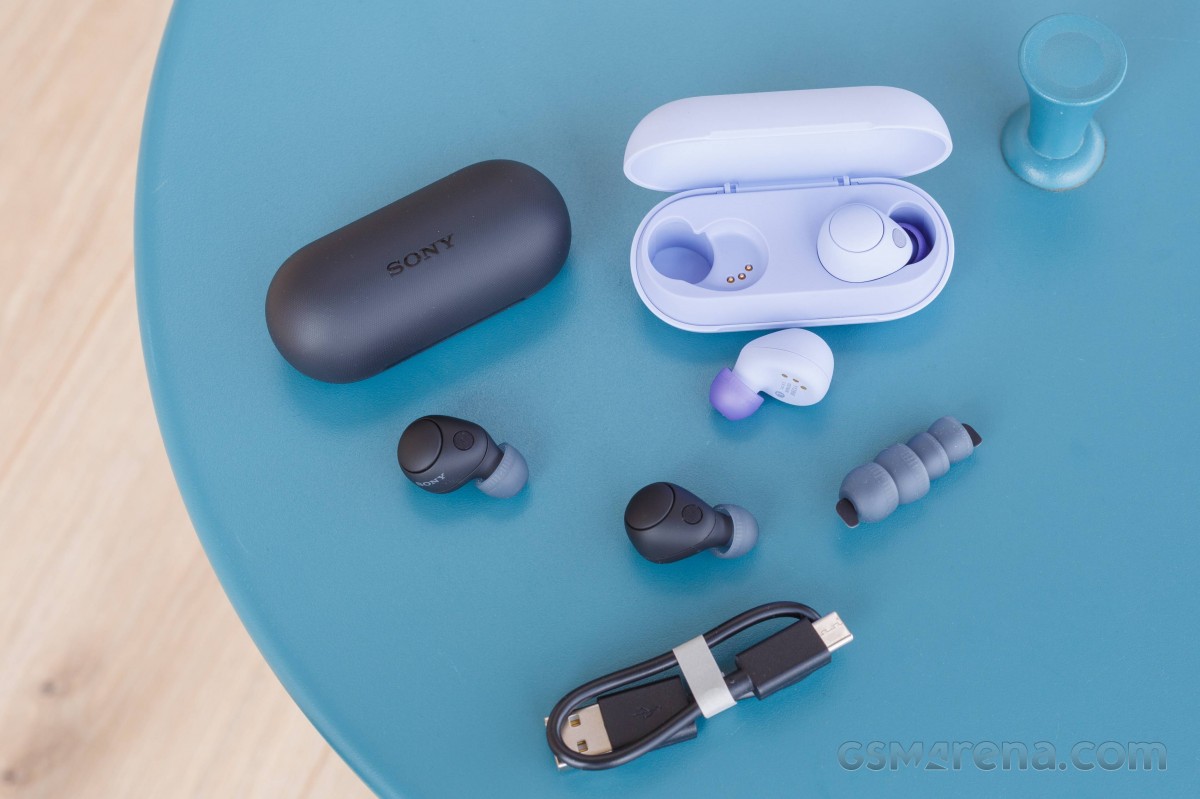 The retail package includes the buds, their case, replacement S and XL-sized silicone tips, and a USB-C cable for charging. Moving on the buds themselves - they feature a stemless design with an oval shape and one microphone on each bud. Each bud features a large physical button that supports programmable single and double taps as well as a hold gesture.
The C700N's product page describes their ergonomic design was developed based on Sony's extensive expertise in ear shape data and I can confirm these have a great fit for my ears and stay put even after hours of use. The buds also create a great seal in your ears which helps with their noise-canceling capabilities. The whole package is IPX4 splashproof.
Features
Sony C700N pair over Bluetooth 5.2 and support the AAC and SBC audio codecs but skip out on the higher bitrate aptX HD and LDAC versions. You also get support for Sony's 360 Reality Audio here and Sony's Digital Sound Enhancement Engine (DCEE) for compressed audio files. The buds support Google Fast Pair on Android devices. There's no multi-point pairing at launch but the feature is promised to arrive via a software update later this summer.
The key feature of the C700N is their active noise cancelation with noise sensor technology and ambient sound mode. Sony's Headphones Connect app for Android and iOS is your one-stop shop for controlling the C700N. The app has an intuitive design and gives you a fine level of control for the audio equalizer as well as the noise cancelation and ambient sound modes. One thing to note is that the app requires constant location tracking to work properly.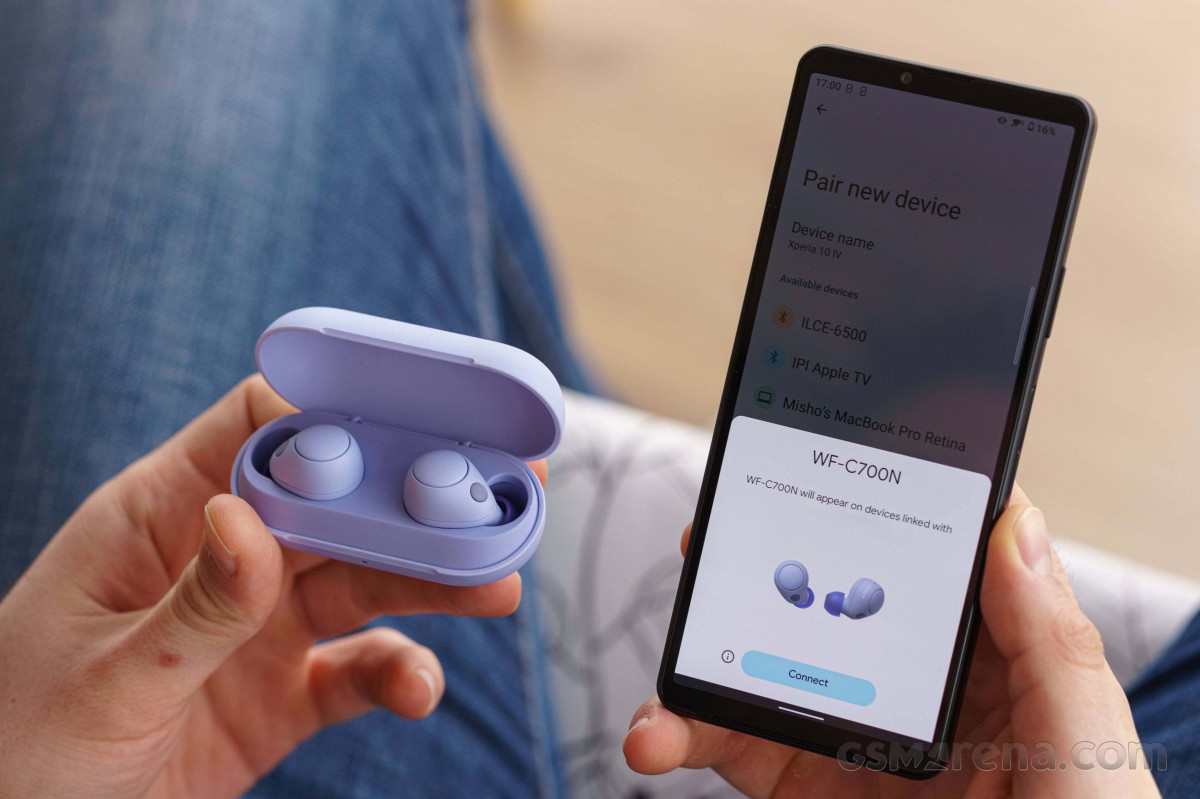 The adaptive sound control automatically switches between the noise canceling and ambient modes based on your surrounding. It has four profiles - staying, walking, running and transport. The middle two options have Ambient Sound toggled on so you can hear your surroundings when on the move while the other two are set to noise canceling mode.
WF-C700N bring custom Sony 5mm dynamic drivers. You also get Sony's focus on voice setting which senses when you're talking to someone around you and instantly turns on ambient mode without pausing your audio. You can also register location-based adaptive sound control modes and EQ settings for places you frequent and the earbuds will automatically enter the specific mode you've selected for the specific location.
The C700N lack a wear detection sensor which is disappointing given that this is a standard feature even on less expensive earbuds we've reviewed. There's no wireless charging either so you'll have to make do with USB-C for top-ups.
Performance and Sound quality
Sony C700N offer great noise canceling for their size - you can just put them in your ears and instantly feel the level of static noise around you go down several notches. You don't even need to play music to notice the difference which is great for public transport commutes or when you just want to focus without any distractions. Testing these earphones in an office environment was great for drowning out all the mundane noises like the AC, water cooler and the constant commotion around the workplace.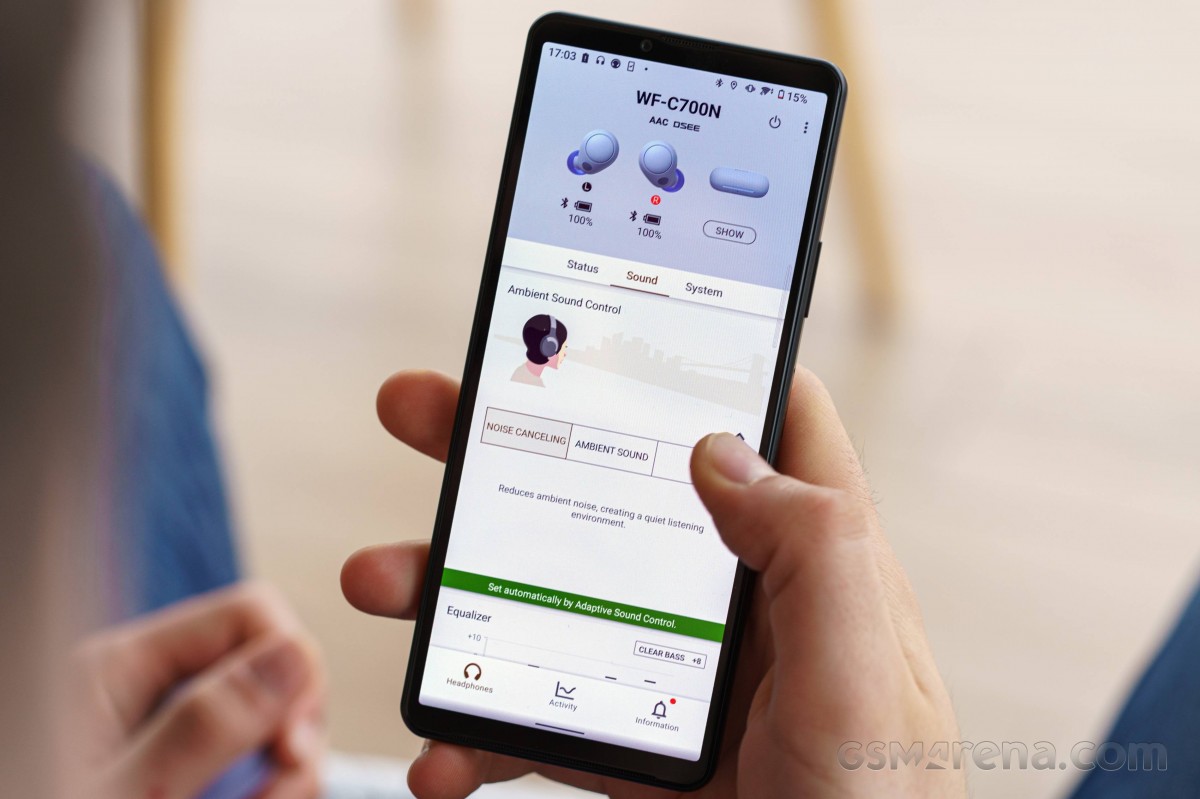 On the street, the buds handled loud cars and busy walking areas well without totally isolating you from reality like the more premium Sony earbuds and over-ear headphones. Noise cancelation on the C700N is not on the level of Sony's premium WF-1000X4 earbuds but it's still quite good considering the C700N come in a lighter form factor and are less expensive.
We also found the fit on the C700N to be really comfortable even after hours of use. The seal created from the silicone tips was really good and certainly helped the noise-canceling performance.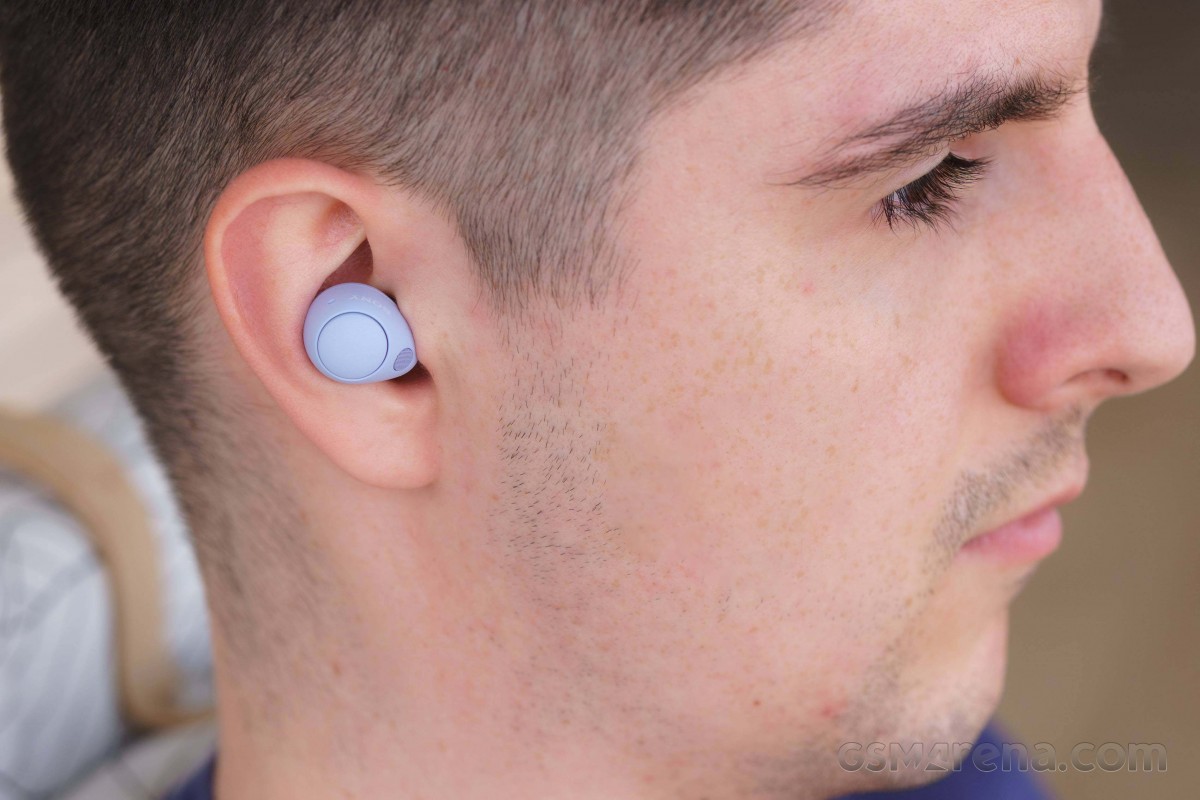 The ambient mode works as advertised by letting in enough of the outside noise from your surroundings which is quite useful when walking around downtown or going for a run. You can also manually adjust how much sound is let in via the ambient sound mode's 20-level slider.
The adaptive sound control feature which toggles between noise cancelation and ambient mode based on your activity also worked well during our testing. It would usually take a few seconds to turn on ambient mode when I got up to walk around and would then resume ANC mode a short while after I took a seat.
Moving on to the sound performance, the C700N bring a balanced sound profile advertised to reach the standard 20 Hz - 20,000 Hz hearing range. The default EQ setting is flat and packs decent mid-range sound reproduction but that's where the custom EQ settings come to play. There's a total of eight presets here and you can also create up to three custom profiles.
I found the Excited EQ good for most types of music but you are also free to tweak all eight modes to your liking. This level of control over the equalizer is rarely seen at this price level and is a much-welcome addition. The CN700N can also get plenty loud if you need them to. Sony's DSEE audio upscaling did not make a noticeable difference when testing lower bitrate audio sources.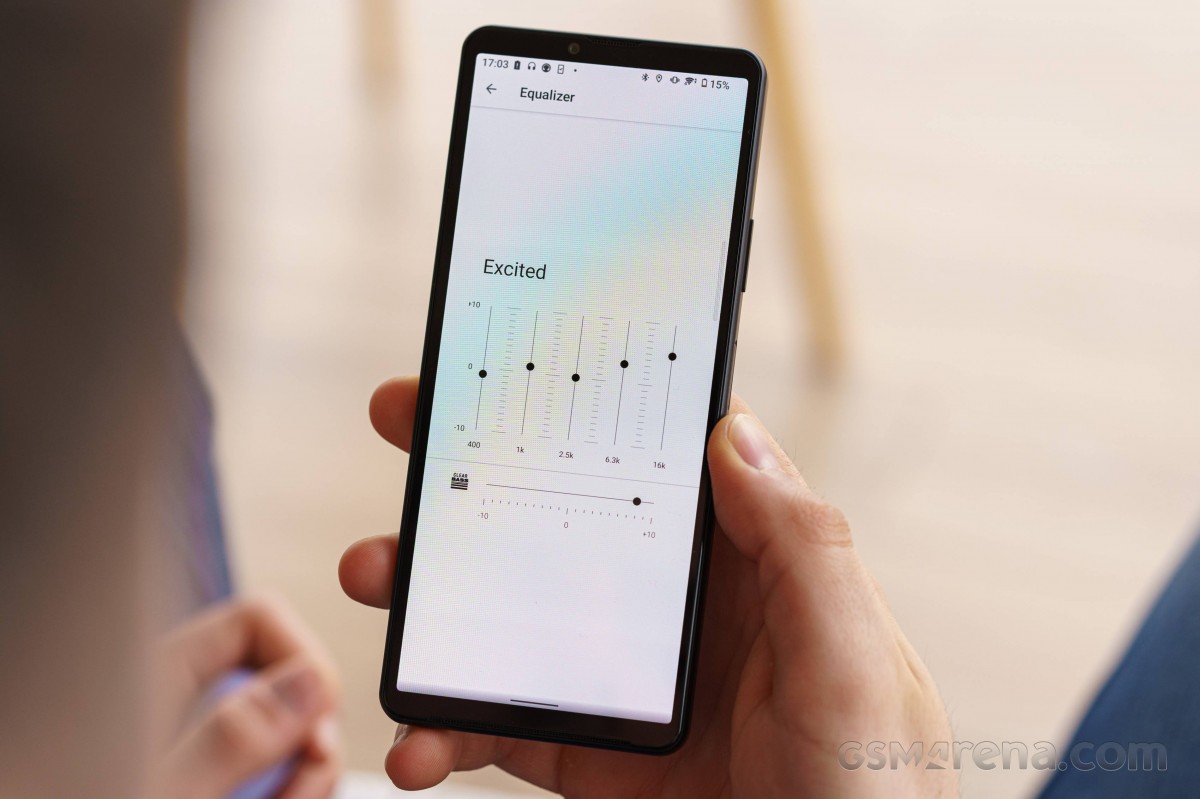 Call quality is a step up from similarly priced earbuds with people on the other end reporting clear and natural reception of my voice. Stronger winds would muffle up the experience but that is the case even on premium earbuds.
The physical button control on the buds worked flawlessly each time which is not always the case with competitors that rely on touch-sensitive controls. Being able to reprogram the button actions and having volume controls on the buds was neat. Connectivity performance was on point with no dropouts when testing on an iPhone, Android tablet and MacBook.
Battery life
Sony is advertising up to 7.5 - 8 hours of playback for the earbuds (with ANC on) while their charging case extends the total run time to 15 hours. These claims were reproduced during our testing but that's well below competitors that can last up to twice as long. The charging case provides one full recharge of the buds after their batteries are depleted.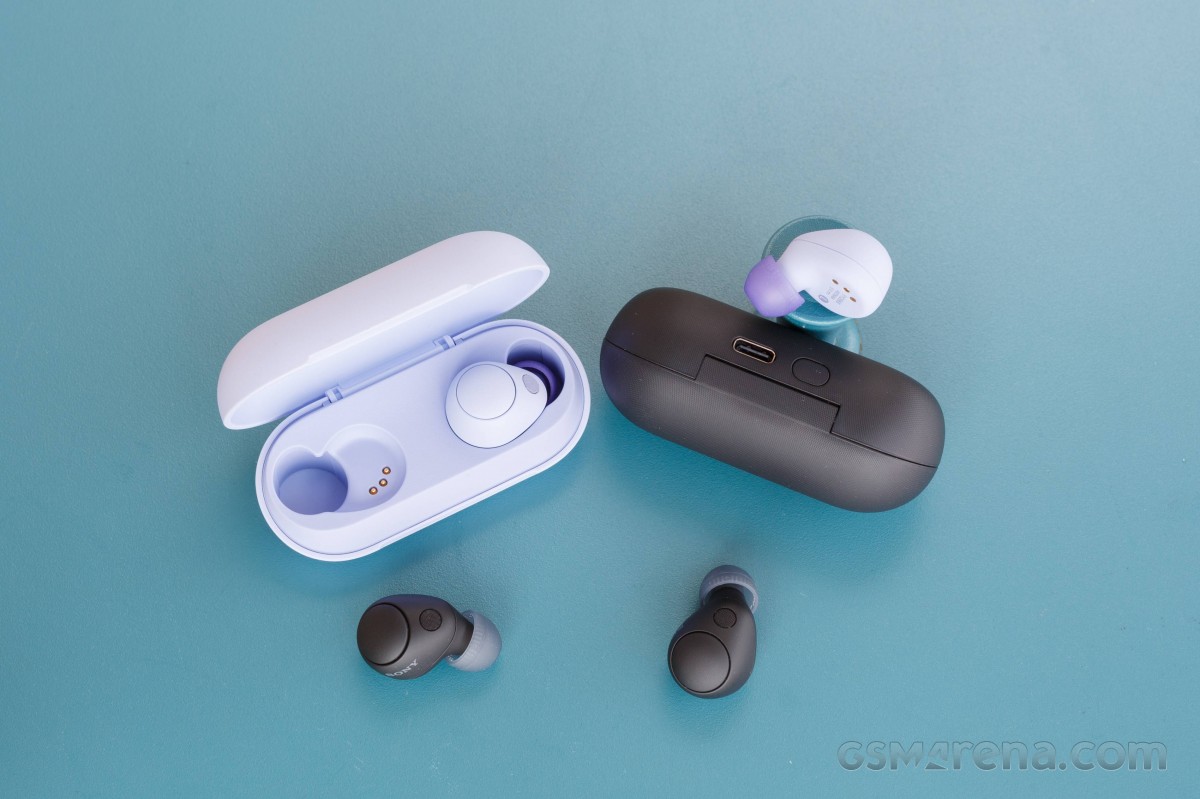 A full recharge cycle for the earbuds takes about 90 minutes while the case needs three hours to get back to 100%. A quick 10 min charge will net you up to an hour of playback.
Verdict
The Sony WF-C700N checks the three core pillars of a great pair of wireless earbuds - good sound quality, potent noise cancelation and a comfortable fit. The buds and their case feel well-made and are light enough to carry around in your pockets and on your ears for hours at a time. The level of noise canceling is above competitors in the price range and is even competitive with pricier options from Sony, Samsung and Apple.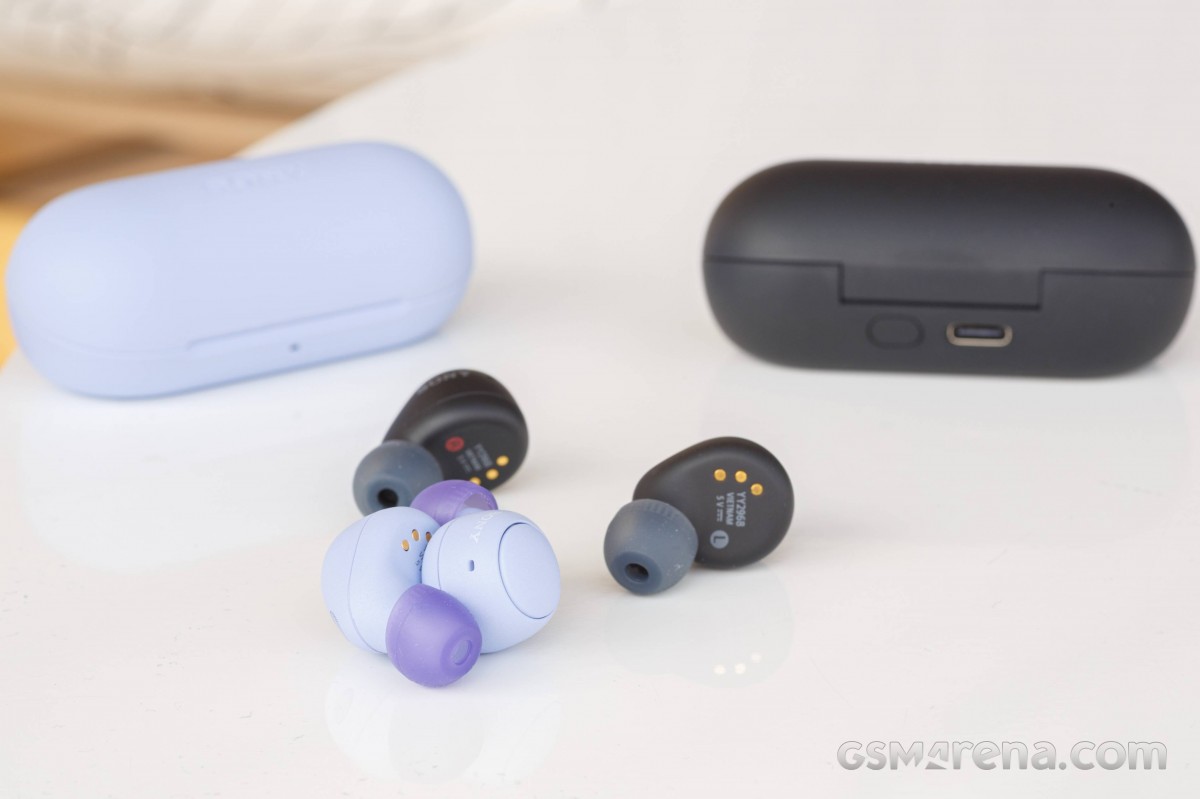 The sound quality is good and the added EQ control from the Sony Headphones Connect app is stellar. Battery life falls short of competing buds which can last up to 30 hours with their charging cases. The absence of wear detection is a bummer and we would have liked to see wireless charging on here too. We also hope to see the promised multipoint pairing software update here as soon as possible which will make these buds an even sweeter package.
If you are in the market for a pair of wireless earbuds in the €100/$100/£100 range then you should seriously consider the Sony WF-C700N as they are a great overall package.
A
Are they suitable for runners ? Do they fall out while running ?
because they want to show off to be a part of symbol status. if you have a sony, samsung, ankers or others.. they'll call you broke. we live in the society where they show off like they are rich when they are broke inside.. just pathethic t...
?
Linkbuds S are a much better option
ADVERTISEMENT