Sony and Meizu are partnering up to bring Flyme apps and features to Xperia phones in China
We may know what Sony's Xperia event on October 26 is about and let's just say that we never would have guessed – today Sony's China branch announced that it has reached an agreement with Meizu for strategic cooperation. The goal is to make Xperia phones better at catering the needs of the Chinese market. That's where Meizu comes in, it boasts 100 million users in its home market.
Sony will soon start pre-installing select Meizu apps on the Xperia 1 III and "subsequent new products". Current owners of the 1 Mark III will be able to download these apps after installing the latest firmware update that was rolled out this month. The apps in question will include an app store (remember: no Google Play in China), email, weather, news and other apps.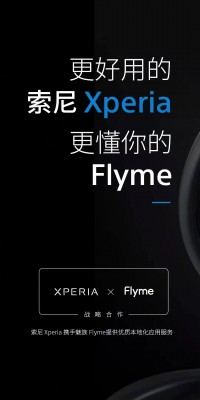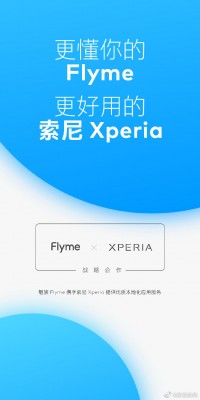 Sony and Meizu are partnering up to bring Flyme features and apps to Xperia phones
But this will go beyond just apps – Sony and Meizu are looking at ways to add some of Flyme's features to Xperia phones (if you aren't familiar, Flyme is Meizu's Android customization).
The Sony Xperia 5 III is essentially the same phone as the 1 III (as far as the OS is concerned, anyway), thought it is not available in China yet, so it wasn't part of the announcement. As for "subsequent new products", unless the event on the 26th brings a new phone, there aren't any on the horizon that we know of.
S
At least Sony is just porting these apps in the region where they are necessary for the users, instead of rolling it out on every region of the world. It's definitely a way better move than some other known brands putting annoying ads in the sof...
?
Samsung renamed SoC will work out for Pixel just great! 888 and 889 are the testament that Samsung is far away from TSMC when it comes to fabrication. With ARM9 spec everyone will make custom chips once again unlike with ARM8 when everyone was doing ...
ADVERTISEMENT