Introduction
Another year has passed and a whole bunch of devices has gone through our office. We have completed more than 80 smartphone reviews in 2018 and what an exciting year in tech it was!
We saw the infamous display notch gain popularity and then shrink down to a punch hole in the screen. The under-display fingerprint sensors grew in availability and they're finally usable. Face Unlock was gaining traction throughout the year, while the number of cameras on the back of the phones is on the rise. Fast charging has reached new and almost unbelievable highs. There were many surprises this year - good and bad - and new trends emerged that will continue to develop throughout 2019.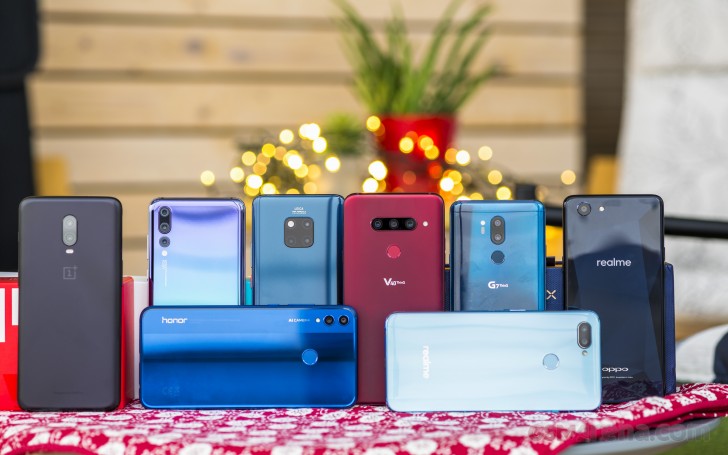 The traditional smartphone makers had a tough year because of the pressure by the more dynamic Chinese companies. New strategies were put in place - some brands rose up, while others went down.
We enjoyed following the development of these trends while reviewing the most notable smartphone releases of the past year. We took notes of what we observed, and we decided to wrap up 2018 with an overview of the most interesting events.
Enjoy!
D
Wired headphones are so 1986 I mean c'mon one day we'll just have transmitter in our ear canal and pick up music with implant antenna