If you haven't bought a new phone in a while, you might want to pick up a new case – for protection, if you don't already have one, or to freshen up its looks. Samsung US is running a promotion it calls "Accessories Festival" this week and offers 20% discounts on individual items. You can find the deal only through this link, below are some highlights of the accessories on offer.
The Samsung Galaxy A53 5G became available last week, how about grabbing a case for it? A basic clear case normally costs $15. For something a little fancier, there are silicone cases in Black, Arctic Blue and Peach with a regular price of $30.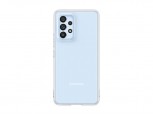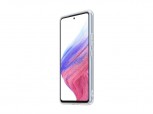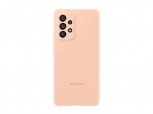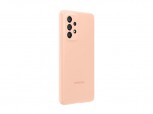 Samsung Galaxy A53 5G clear and silicone cases
If you want some built-in screen protection, the S-View Wallet Covers (available in Black and White) are normally $40. Finally, the Protective Standing Cover (in Navy and White) has been drop-tested to military standards. It's practical too, it has a kickstand that can hold the display at a 45° or 60° angle. The kickstand can also be swapped out to add a pop of color. This case is normally $30, but don't forget that you're getting a 20% discount.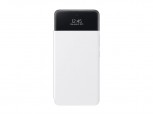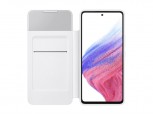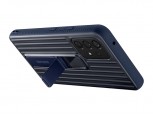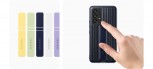 Samsung Galaxy A53 5G S-View Wallet Cover and Protective Standing Cover
Foldable phones needs protection too, but these first-party cases add a bit of style as well. You can dress up your Galaxy Z Fold3 5G with an Aramid Cover (a durable weaved material that has a kind of carbon fiber look to it), MSRP $70. Or in leather – this $90 case has a built-in "strap stand" that serves as a kickstand without hard plastics. It is available in Black, Green and Camel. A slightly cheaper $80 leather case is available for $80.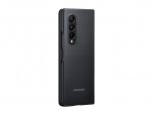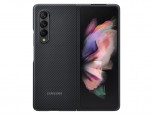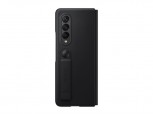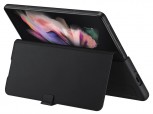 Samsung Galaxy Z Fold3 5G Aramid and Leather Covers
The smaller Galaxy Z Flip3 5G also has the option of an Aramid Cover (normally $70) and Leather (normally $80, available in Black, Green and Mustard).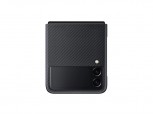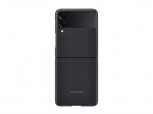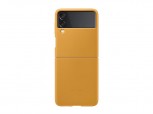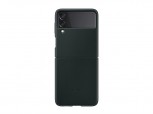 Samsung Galaxy Z Flip3 5G Aramid Leather Covers
If you have a Z Flip3 and use a pair of Galaxy Buds2, Buds Pro or Buds Live, you can combine them into one with this odd case ($35 regular price). It makes the Flip pretty chonky, but it allows you to carry the phone and buds as a single unit.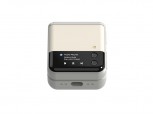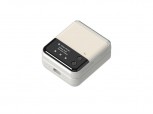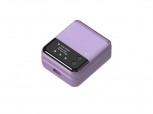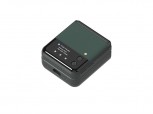 A case that combines your Galaxy Z Flip3 and your Galaxy Buds case
Samsung offers silicone covers for the Z Flip3 with a ring ($40) or with a strap (also $40). There are strap cases ($30) for the Galaxy S21 FE as well. The cool thing about these is that you can customize them with different straps – those normally cost $20 a pop, but this week you can have them for 20% off. The goal of the strap and the ring is the same, to give you a solid handle on the phone so that you can hold it comfortably and securely.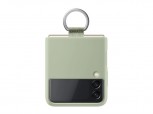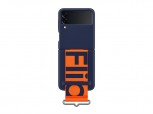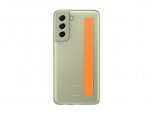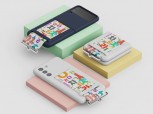 Z Flip3 silicone ring case • Galaxy Z Flip3 silicone strap case • S21 FE strap case • additional straps
Our testing showed that Galaxy S22 phones don't really benefit from 45W chargers, so the base 25W USB-C fast charger (which normally costs $35) will do the job just fine. You may still want to pick up the 45W fast charger instead (normally $50) since you can use it with compatible laptops as well (e.g. the new Galaxy Book2 Pro and Pro 360).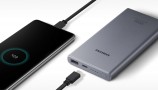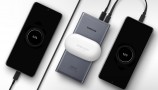 25W fast charger • 45W fast charger • 10,000 mAh battery • 10,000 mAh battery with wireless charger
Finally, for charging on the go there is a 25W battery (normally $40), 10,000 mAh capacity plus a USB-C and a USB-A ports. The pricier $80 battery adds wireless charging so you can also charge your Galaxy Watch (and you don't need to carry a cable). Again, you can get 20% off the price, $16 off in this case.
T
Well sure they do. Do you expect them to be as cheap as Chinese branded counterparts ?
?
So....still more expensive than most of the good non samsung stuff...
ADVERTISEMENT