Samsung teases Galaxy Note9's battery life, fast performance, and ample storage in new video series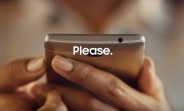 Today Samsung officially started a video teaser campaign for the upcoming Galaxy Note9 smartphone, that it will unveil at a special event on August 9.
Three videos are out already, and each one focuses on a specific strength of the Note9. Let's start with what will probably be most important to most people - battery life. Leaks and rumors have talked ad nauseam about a 4,000 mAh cell being built-in, and recently an official certification of the phone has confirmed that.
Next up, performance. The Galaxy Note9 is implied to be very fast, which is unsurprising considering the fact that it should be using the exact same chipsets as the Galaxy S9 and S9+, which perform very well indeed.
Finally, the handset is going to come with ample storage space, which ensures you should never ever see one of those dreaded "Storage Full" messages.
Throughout these videos Samsung takes not very subtle jabs at its competitors, but the ironic part is that a lot of the issues it describes can easily apply to some of its own products as well.
?
We were not purposefully misunderstanding you. If you felt you were having trouble portraying your words or that you know things get more confused in English then you should have said so earlier. I'm sorry it came off that way.
H
I ended my convo with DoD and this will be my last with you, feel free to post another provocative reply. I'm not blaming you for anything, but here you go again putting words in my mouth and purposefully misunderstanding me. As I said, you...
?
Again... As duck of death said... Just because you deny or pretend you weren't being ridiculous doesn't mean you weren't. And just because you pass the blame onto us doesn't change it either
ADVERTISEMENT