Samsung revisits the history of rugged XCover family in neat infographic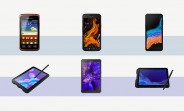 Samsung introduced the Galaxy XCover6 Pro in the summer, and just several weeks later, it also brought the Galaxy Tab Active4 Pro to the world. Now, undoubtedly inspired by our flashback series, the Korean company decided to take us on a trip down memory lane and revisit the two rugged lineups' achievements.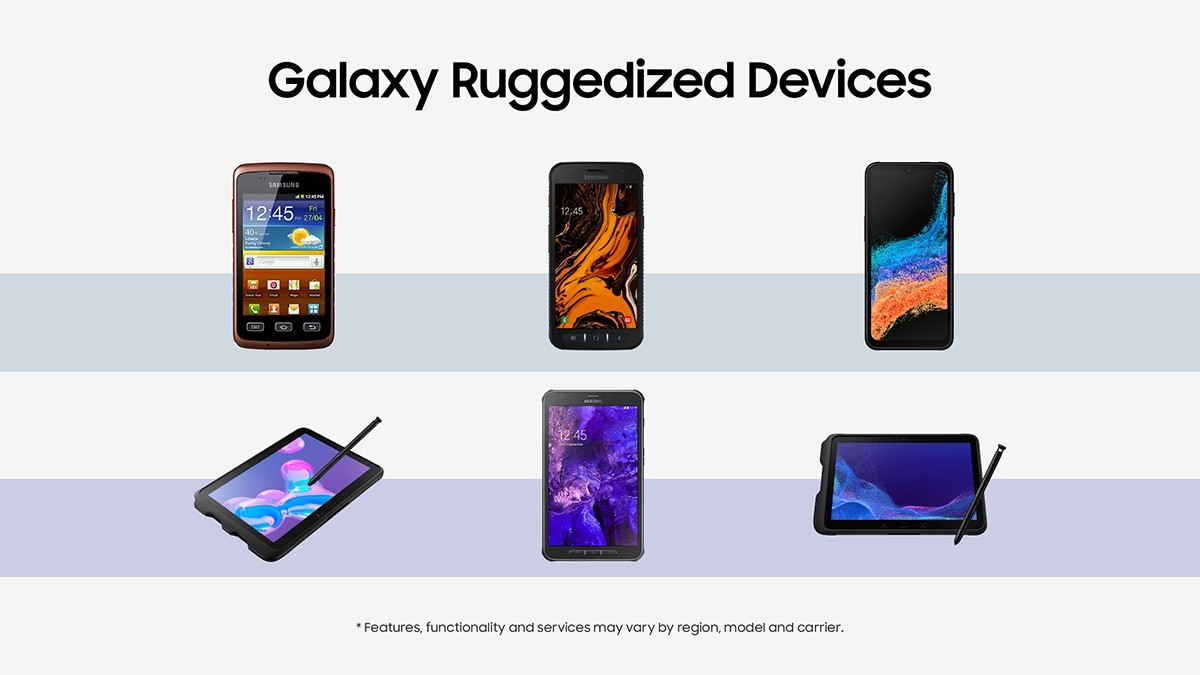 It all started with the Galaxy XCover. Samsung's first ruggedized smartphone was introduced in August 2011 - it had Wi-Fi, an accelerometer and a touch screen with Corning Gorilla Glass - features not available on many regular handsets back then. The successor was called XCover 2, and it arrived in March 2013. It brought a selfie camera, HD quality video recording, and Android Jelly Bean with Samsung's TouchWiz UI 5.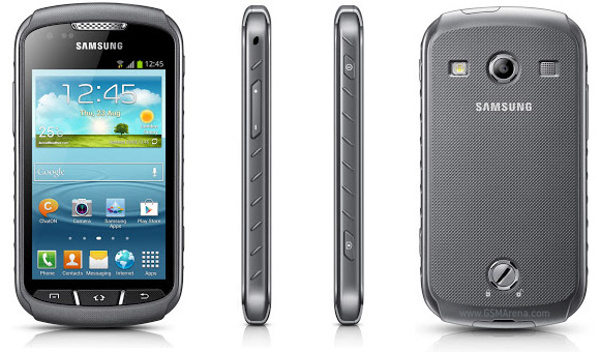 Samsung Galaxy XCover 2
The first rugged tablet for Samsung was called Galaxy Tab Active and arrived in late 2014. It was primarily a B2B device with IP67 dust and water resistance for in-the-field workers. It also had a Snapdragon 400 chipset with a quad-core CPU, offering decent performance.
Samsung's rugged family followed with Galaxy XCover 3 in April 2015. It has a bigger screen, 4G LTE capabilities and a customizable key for a rapid launch of apps. Samsung also introduced the in-house Samsung Knox security platform - after all, these devices were used primarily by business users, often operating with sensitive information.
Two years later, in April 2017, we saw the XCover 4 arrive on the stage. It did have a faster chipset and more RAM and storage, which are logical steps of evolution in the smartphone world. Still, Samsung also brought MIL-STD810G certification for even better durability. The military-grade standard covers the widest selection of durability tests.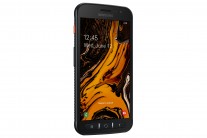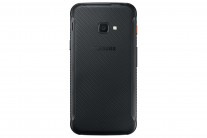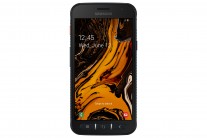 Samsung Galaxy XCover 4s official images
Big screens are essential, and that's why in the fall of 2017, we saw the arrival of Galaxy Tab Active 2 - an 8" rugged tablet with S Pen support, 3GB RAM, and once again IP68 certification for dust and water resistance. Two years later, in the summer of 2019, the XCover 4s got a minor upgrade with double the storage and dual-SIM capabilities.
In the fall of 2019, Samsung brought the performance of its rugged devices up another notch. We saw the Galaxy Tab Active Pro came with a 10nm Snapdragon 670 chipset, 4GB RAM and a 10.1" screen. It supported Samsung DeX and brought Touch Sensitivity for use with thick gloves.
The Galaxy XCover Pro arrived in early 2020 - a B2B device with a 6.3" screen and more uncompromising protection against drops from up to 1.5 meters. A testament to the quality of the business-oriented product was a deal between Samsung and Walmart, where the retail giant decided to purchase 740,000 units for its associates.
In the fall of 2020, we saw the Galaxy Tab Active3, which was even more advanced than its predecessors. Samsung introduced a cool feature called No Battery Mode, which essentially allowed the phone to work without using the battery, when plugged in. It also had Wi-Fi 6 fast connectivity and MIL-STD-810H certification for toughness.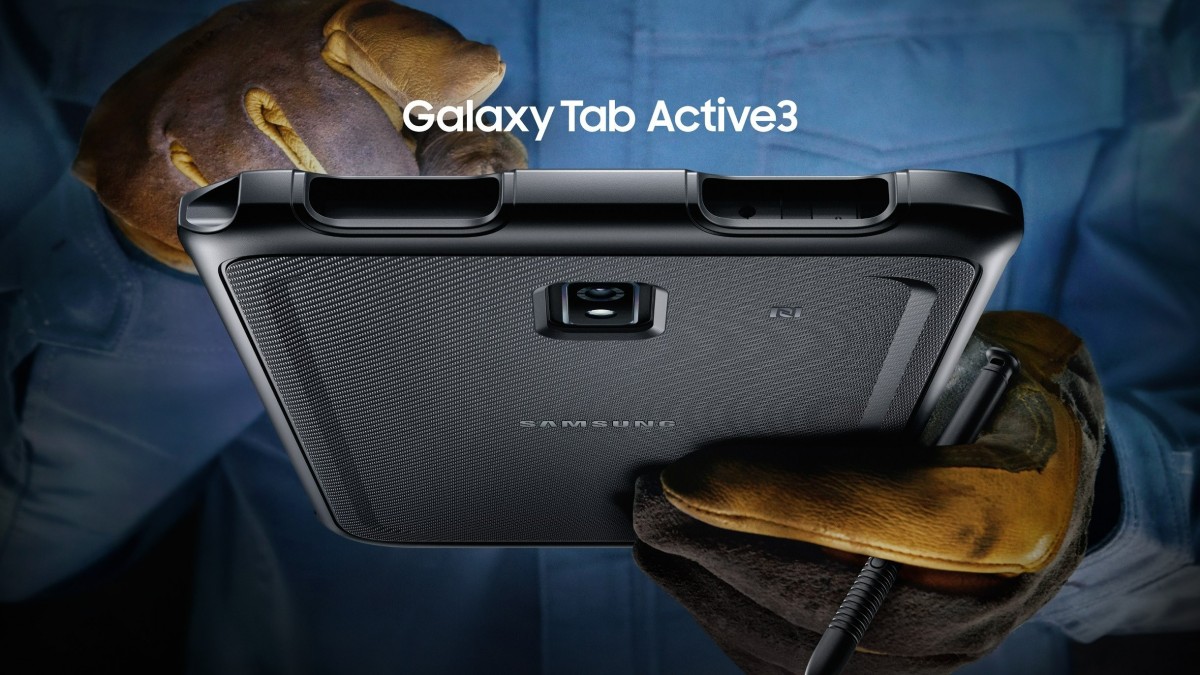 The Galaxy XCover 5 also got the latest MIL-STD-810H military-grade protection, an Exynos 850 chipset, and a bigger 5.3" screen. It was also the first XCover phone to get rid of the physical keys at the front - something its non-rugged Samsung Galaxy siblings ditched as far as back in 2017.
This quick tour ends with the latest devices - the XCover6 Pro, the first 5G smartphone in the series. It also has 6 GB RAM and Samsung DeX support. The Galaxy Tab Active4 Pro also joined the hype train of next-gen connectivity thanks to the Snapdragon 778G chipset. It also got other features previously seen only on the XCover devices - Touch Sensitivity, No Battery Mode, and an Active Key.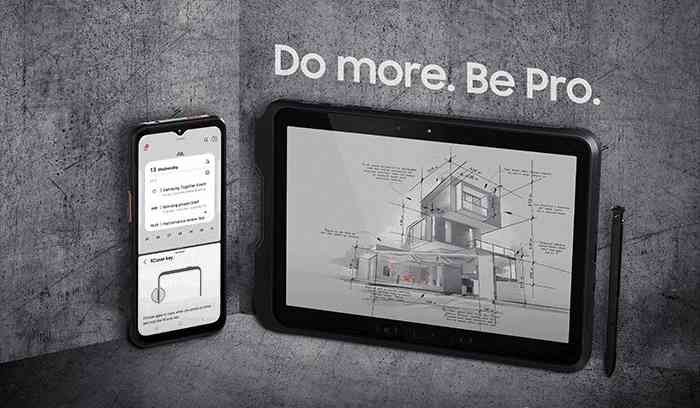 The evolution of the XCover line is surely impressive, showing how far we've come when it comes to getting extra durability without losing much in terms of user experience. Who knows in a few year the rugged line might becomes the latest victim of its success as mainstream phones adopt the same level of durability.
?
When is the next smaller-sized XCover gonna hit the market? Does anybody know? It's now 2 years since 5 was released, so the time is up.
V
I do have all 3 Active table + Galaxy Tab Active Pro + old XCover phone. Even while everything except Active 3/Active Pro is slow as hell and 16 Gb of storage is no longer relevant today. It's interesting if samsung would be able to make ...
V
Welcome to gray (import) side.
ADVERTISEMENT