Samsung posts solid smartphone sales in Q1, but overall profits plummet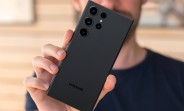 Samsung published its financial report for Q1 2023, and as the guidance warned profits plummeted to levels unseen in the past 15 years.
Operating profit between January and March went down 18% YoY, while profit shrank from KRW 14.12 trillion to KRW 0.64 trillion - a stunning drop of 95%.
Samsung is expecting global demand to rebound in the second half of the year, which would assist its recovery.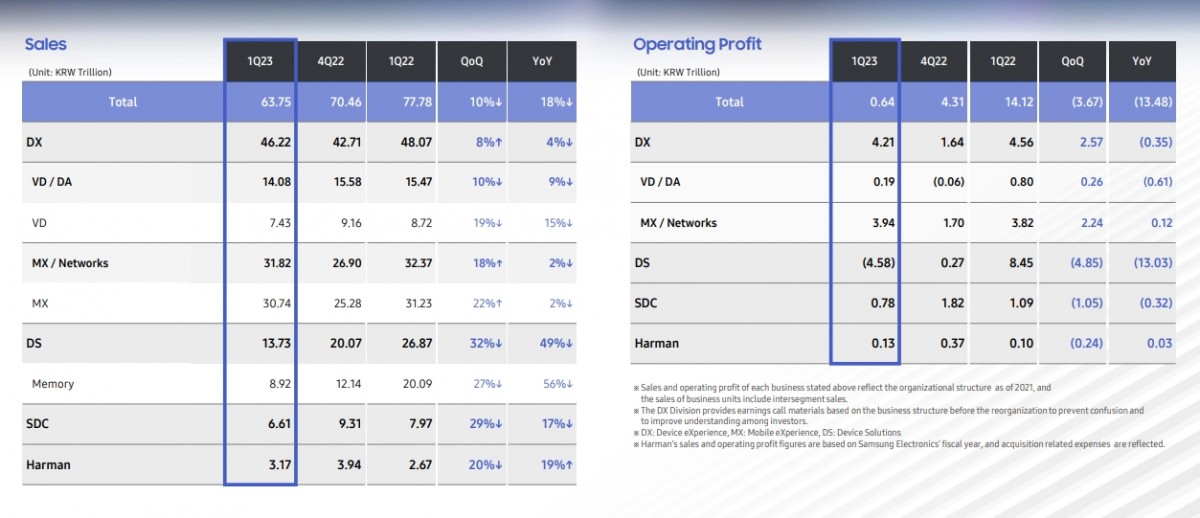 The mobile experience division that is responsible for smartphones and smart devices was the least affected in this uninspiring quarter. Sales went down 2% YoY but increased 22% on a quarterly basis. The network business that is part of the same division took a slight hit due to weakness in major overseas markets such as North America and SW Asia, but operating profit actually increased both quarterly and yearly.
The increase in quarterly sales can be attributed to the launch of the new premium smartphone models - the Galaxy S23 series, with the S23 Ultra performing particularly strongly. Additionally, efforts were made to improve operational efficiency.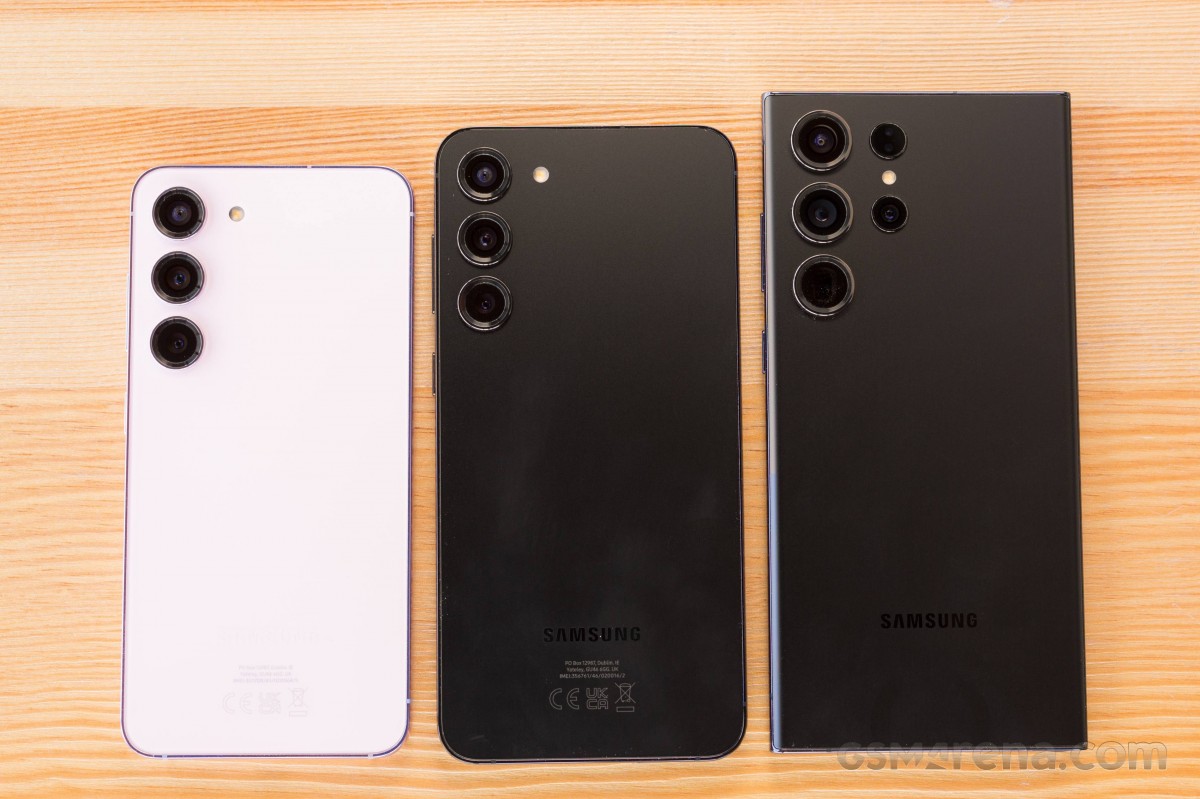 The company confirmed the decline in the memory and semiconductor business is due to weak demand and inventory adjustments from customers. The display business also did not impress as the market for mobile panels contracted, while the large panel business slightly narrowed the losses. There was also a negative impact, primarily in the component business, due to the strength of the Korean won against the US dollar.
Current market trends are expected to continue in the following quarter, ending in June. The DS Division will focus on boosting the gate-all-around (GAA) based 2nm process while meeting demand for DDR, LPDDR5X and other high-end products. Cost efficiency will be another driving force for the Korean maker in Q2, which should improve profitability both in the short and long runs.
S
I see most people are talking about no 3.5mm headphone jack, FM radio, SD card slot etc on various models. Guys don't complain like that. In market there are some mobile models which give all those and also some models which don't. If...
?
Well you don't record 4K videos every day. So if your phone has 256GB of storage no need to bring it with you all the time.
?
I don't see people bring OTG or external hard drive when going out. Maybe it work at home, but that's about it.
ADVERTISEMENT