Pricing

These are the best offers from our affiliate partners. We may get a commission from qualifying sales.

256GB 12GB RAM
$ 580.00
$ 1,799.99
512GB 12GB RAM
C$ 2,499.00
£ 474.00
Show all prices
Introduction
We've gone through quite a frenzy of foldable smartphone long-term reviews recently over here at GSMArena towers, as we've already reviewed Oppo's first entrant in the space, as well as Samsung's Galaxy Z Flip3. So now it's time to go back to the roots of the foldable movement, and that can only mean one thing: turning our attention to the original line of mainstream foldables, which is, of course, Samsung's Fold.
Now in its third iteration, the Fold is better than ever, but is it good enough to take over the world? Or is the 'phone that unfolds into a small tablet' form factor still too niche, still too undercooked, even as we look at it in 2022? Those are some of the questions that have guided us in creating this long-term review of Samsung's Galaxy Z Fold3.
This phone is not new anymore, having launched last August, so it's had plenty of time to 'bake', as it were - any pesky software issues should have been ironed out, for example. So is the Fold3 the best Samsung smartphone you can buy right now? Or is the fact that it folds still inevitably leading to some compromises in performance, cameras, or battery life?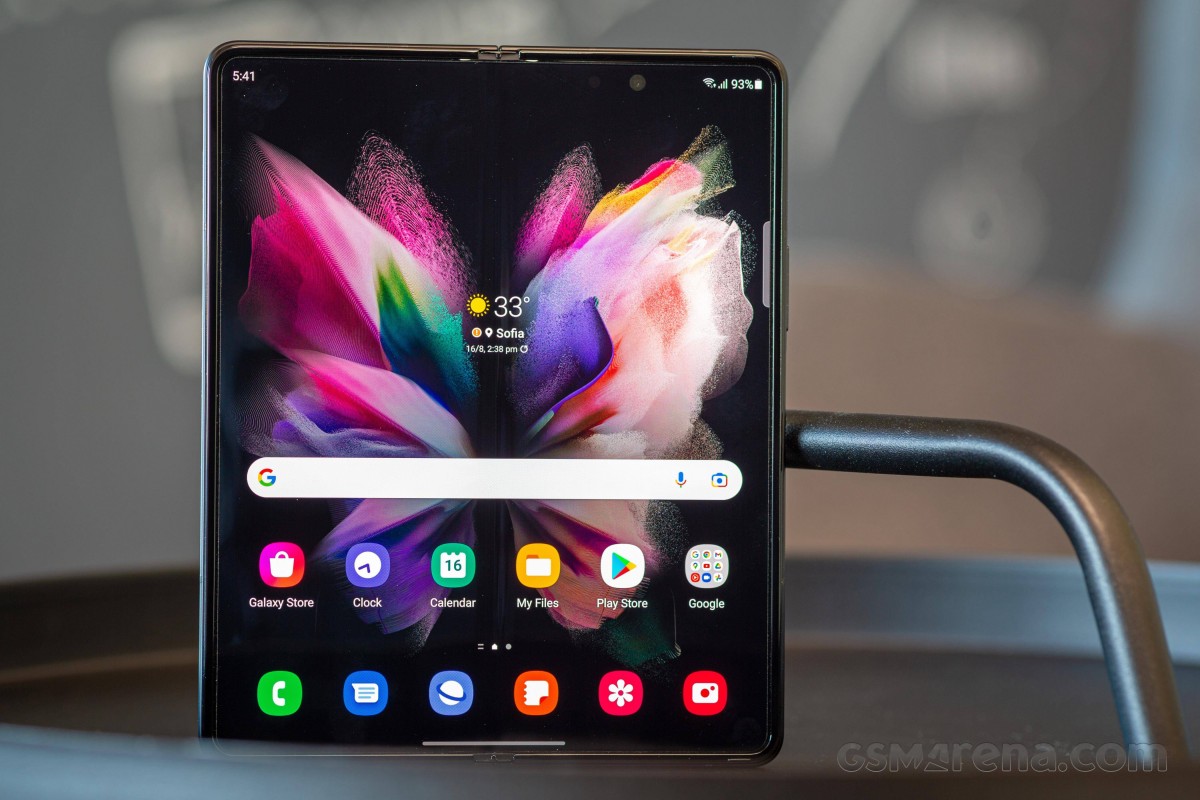 If you join us over the next few pages of this review, we'll try and find out, as always, by putting a more subjective lens on things - if you're only after the more objective numbers and such, our normal review will serve you very well. But numbers and repeatable tests never tell the whole story of what it's actually like to live with a device day-in, and day-out, so that's exactly what this long-term review is for.
We've used the Fold3 as our one and only smartphone for an extended period of time, trying to dive as deep as possible into what makes it tick and where it falls short of expectations so that we can bring you an assessment based on our experience with it, and not just cold hard numbers and facts.
With all that said, let's find out together if foldables really are the future of mobile phones, or just a temporary fad that will inevitably morph into something else soon. And what better device to aid us in this journey than the latest incarnation of the one that started it all?
N
Same with me after 20 months, my inner screen stops working. For some reason, when i open it up, it restarts. Then my wifi won't turn on. I guess i will go back to huawei.
R
ZFold3 inner screen not working after 17months without physical damage like dropping. Won't buy Samsung again.
A
Don't buy Fold 3, I bought and after 13 months the sound gone while unfold the phone. It was a manufacturing defect or they have sent some bugs while software update. Need Rs. 55000 to repair. So I am not using Samsung anymore....