Competition
The smartwatch market has matured quite a bit, and you can find models running Wear OS that don't belong to any of the big names in the smartphone industry. Still, Samsung's Galaxy Watch5 lineup positions itself in the premium market segment, which isn't very saturated, and there aren't many high-end options to go around.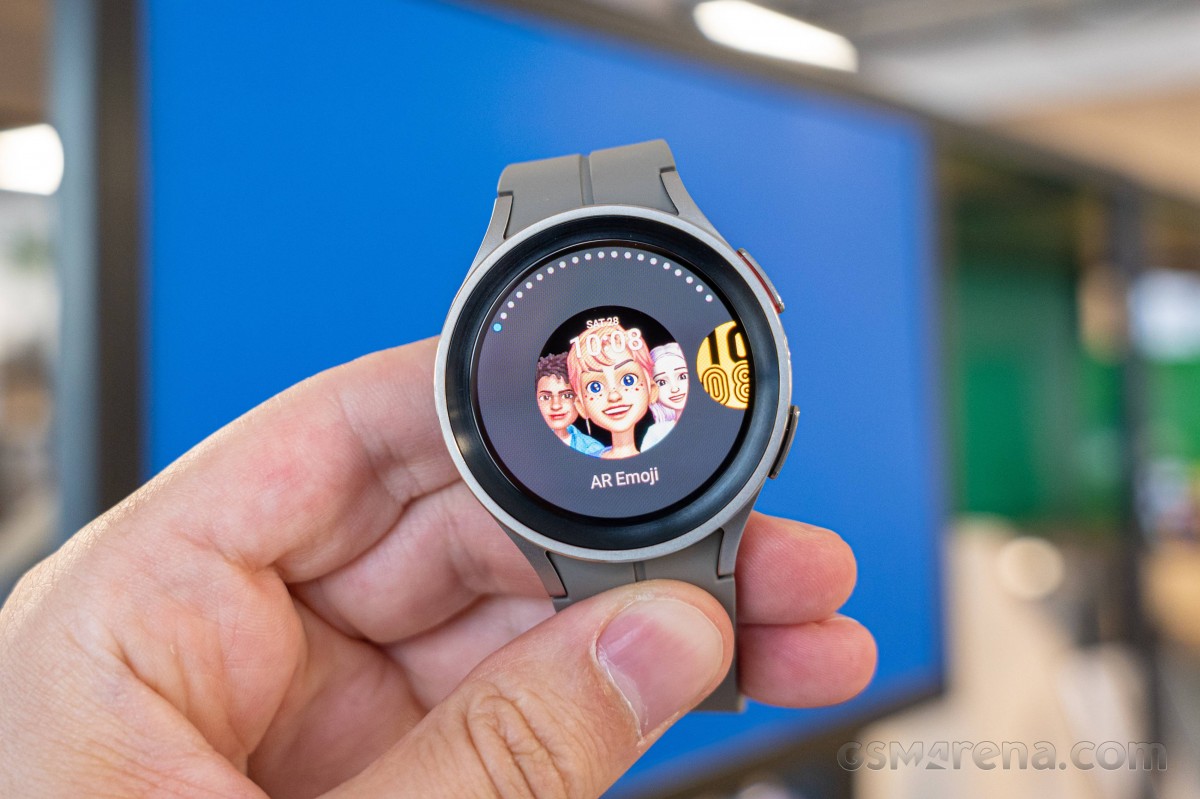 The Mobvoi TicWatch Pro 3 Ultra is a sensible option that runs Wear OS and costs just a little over €200, which puts it against the vanilla Galaxy Watch5. And although not very popular, the TicWatch gives Samsung's contender a run for its money. It features a better stainless steel body, a huge 577 mAh battery, the same display size and quality and uses 22mm straps, which are arguably more common. The Galaxy Watch5's only considerable advantage is the whole Health ecoystem and its ability to track health and fitness data. It's just more sophisticated and detailed.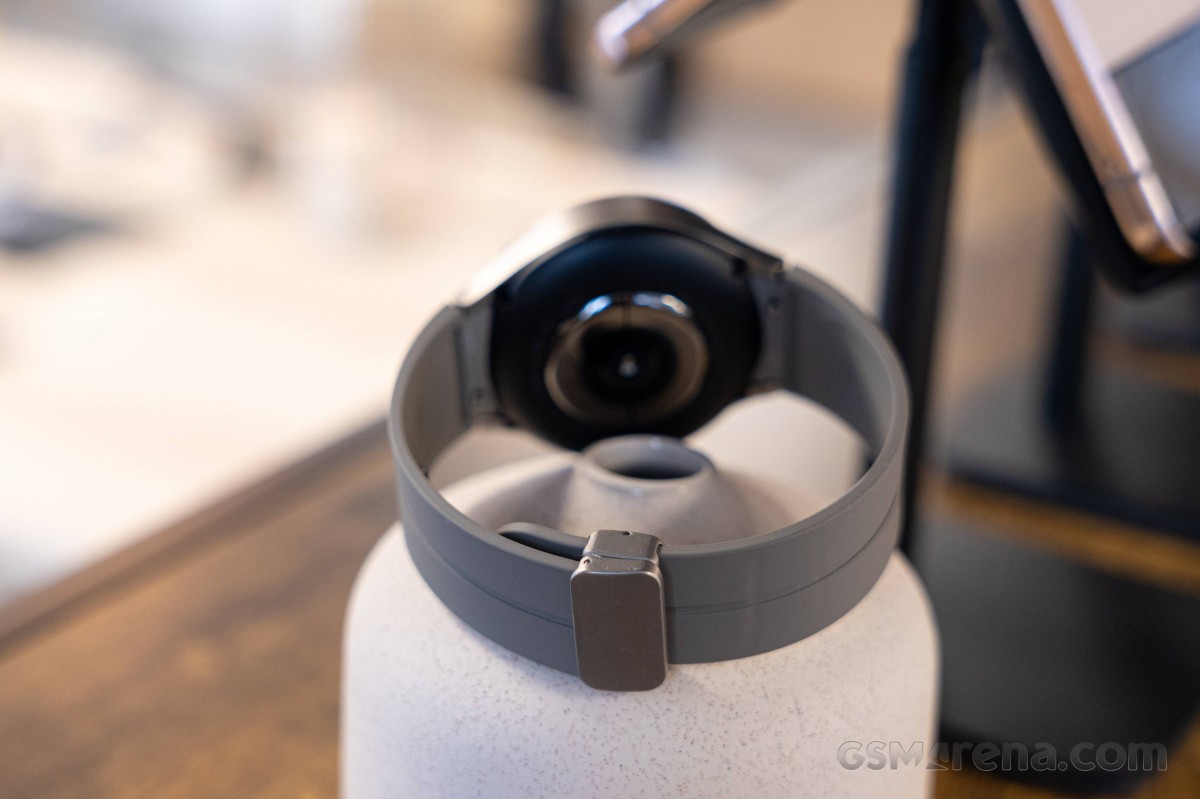 Oppo's Watch 3 and Watch 3 Pro duo is a competing option that runs on a newer Snapdragon W5+ Gen 1 SoC with a quad-core CPU and equally nice OLED displays. In fact, the Pro variant has a big 1.91-inch LTPO AMOLED display. Those who aren't into rectangular screens, however, won't be impressed. Also, Oppo watches don't have nearly the same fitness and health tracking capabilities, nor do they offer the same level of build quality. The Watch5 Pro, for example, has a sapphire glass and titanium body, while the Oppo Watch 3 Pro settles for a standard aluminum frame and glass cover.
Huawei's Watch GT 3 Pro released earlier this year is a pretty close match asking less than €300. Price-wise, the watch competes with the vanilla Watch5, although feature-wise, it's much closer to the Watch5 Pro. It has ECG, it has a great OLED, circular design, 22mm straps, killer battery life and a premium build featuring ceramic, titanium and sapphire glass. Huawei's HarmonyOS, however, is a bit of a drawback at this point in time because it's far from Google's Wear OS in terms of app support and watchface selection. It also has just 4GB of internal storage in case you download audio tracks to listen to on your watch.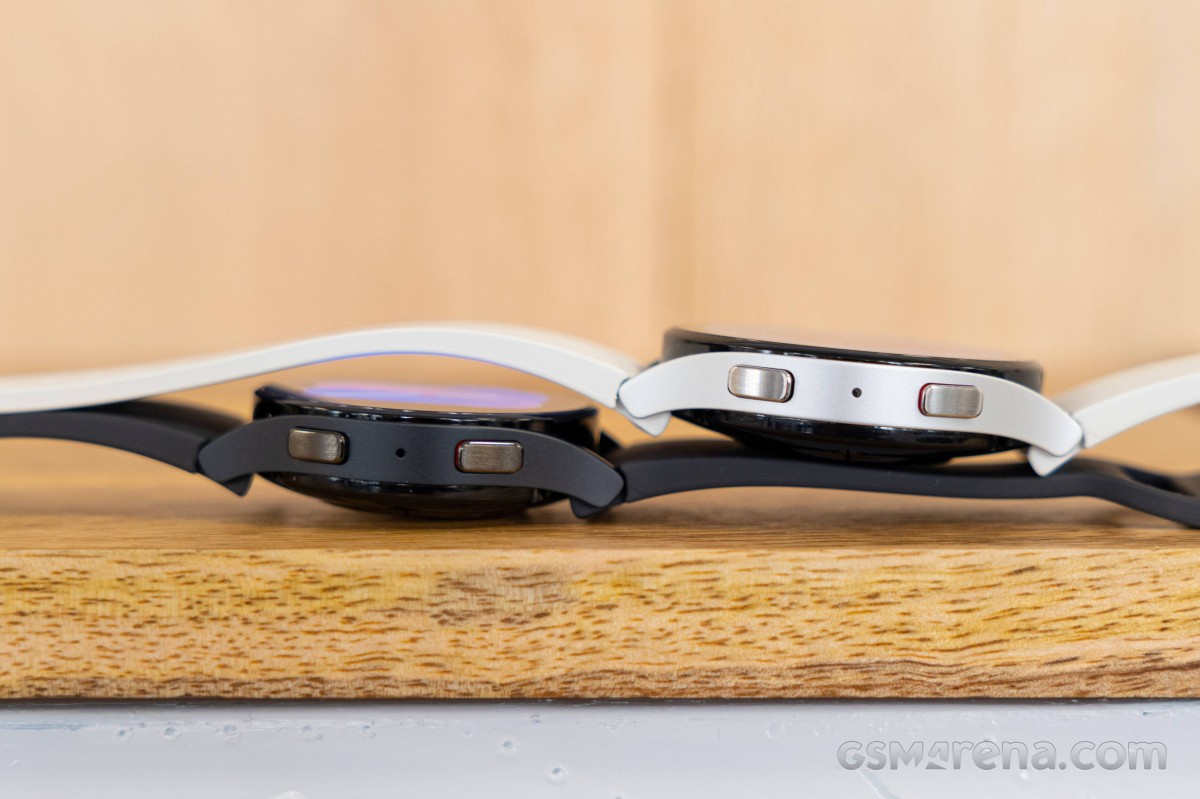 The most obvious competitor to the Watch5 family, as usual, is the Apple Watch Series 8. And why not the Watch Ultra too? The latter has a hefty €999 price tag while the Series 8 asks half of that. Either way, this watch is compatible only with iPhones, while the Galaxy Watch5 series doesn't work with iPhones. So it's quite unlikely that both of these smartwatch series are on your list. Unless, of course, you are looking to buy a smartphone + smartwatch combo. In this case, Apple's ecosystem is one step ahead of the competition in terms of integration and functionality.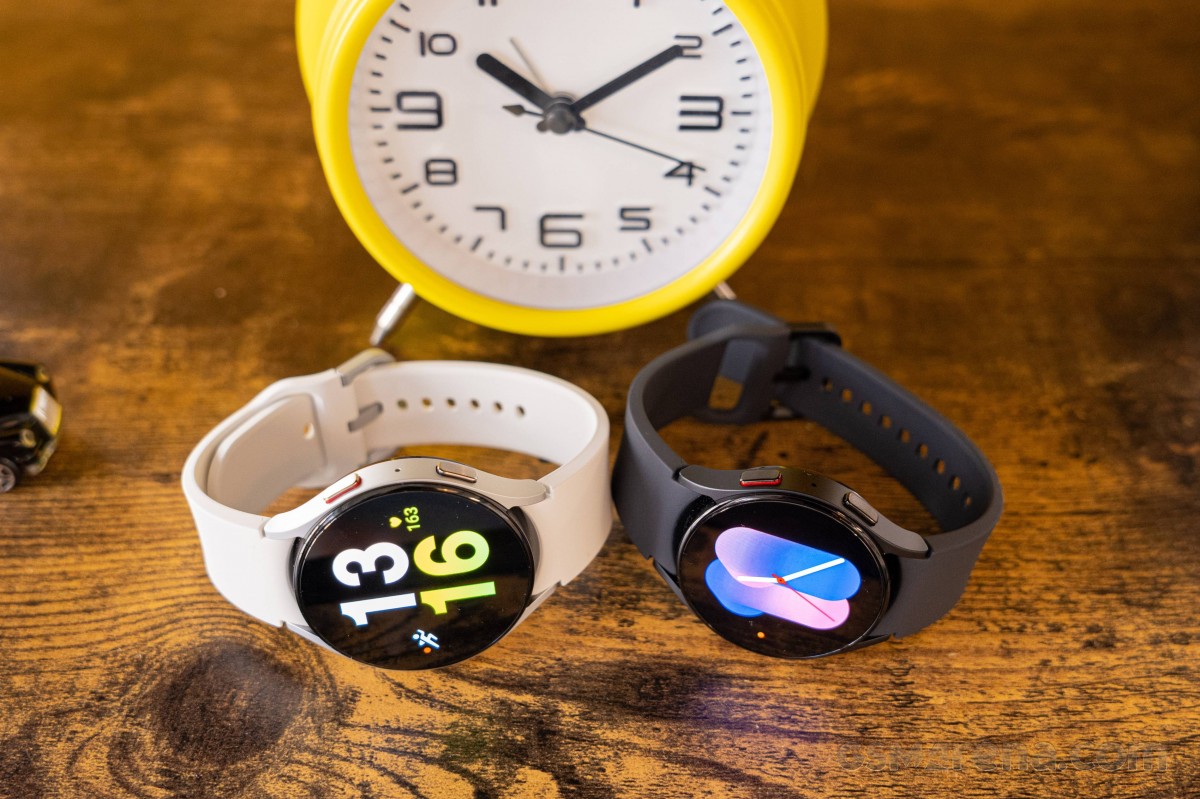 Lastly, you are probably wondering how the new Galaxy Watch5 series stacks up against its predecessors from the Galaxy Watch4 duo. After all, the Watch4 and the Watch4 Classic run on the same hardware and are heavily discounted right now - the vanilla is in the mid-€100 depending on the size, while the Classic starts at €200 for the 46mm option. In case you are deciding between the vanilla models, the slightly improved battery life of the Watch5 just isn't worth the extra bucks. Both devices are almost identical.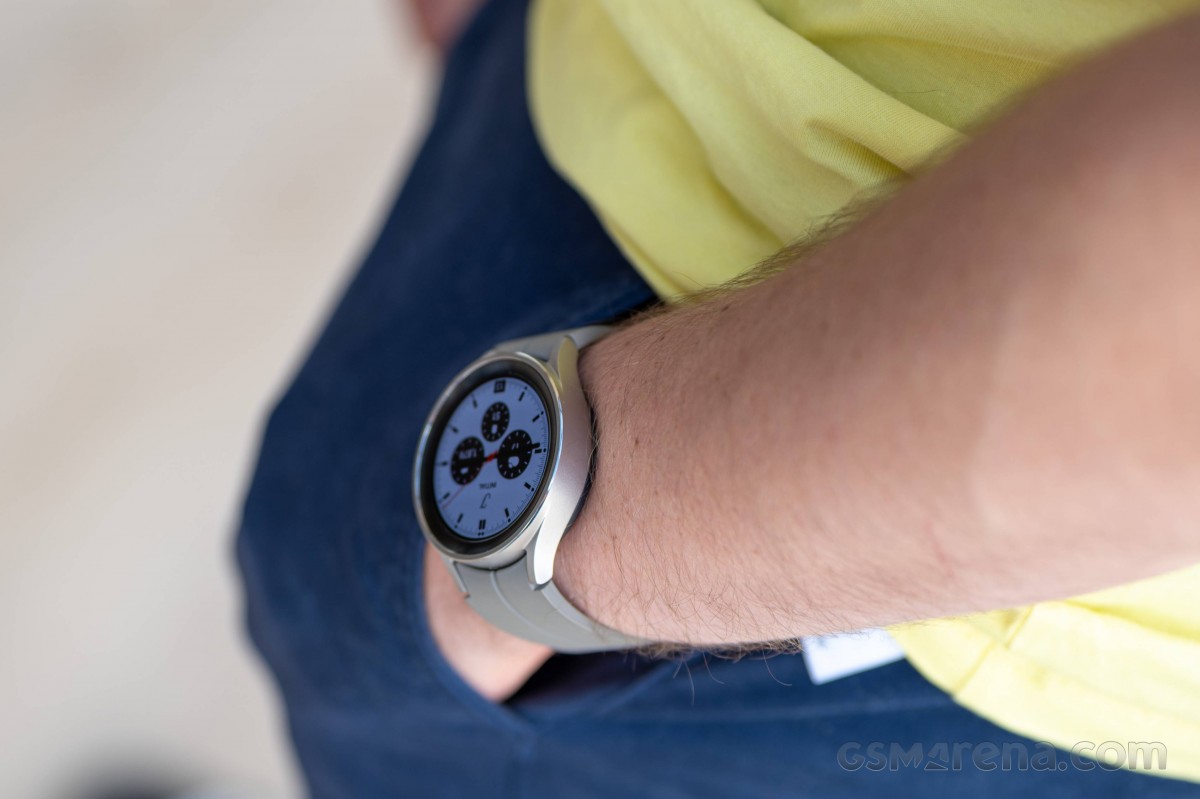 Galaxy Watch5 Pro and Galaxy Watch4 Classic
The Watch4 Classic vs. Watch5 Pro dilemma is another story. The former retains the rotating bezel and is about half the price. The Watch5 Pro, on the other hand, has sapphire glass, a titanium body and excellent battery life, but it settles for a less than ideal virtual rotating bezel. So if you go for the Galaxy Watch4 Classic, regardless of the unimpressive 2-day battery without AOD, we won't blame you. The rotating ring is the staple of Samsung's watches, and we are sad to see it go.
Verdict
No matter which option you aim for, the Galaxy Watch5 and the Watch5 Pro are somewhat expensive and shelling a little over €400 for the higher-tier option should be justified in some way. But the Galaxy Watch5 series should be the best Samsung wearable lineup so far, isn't that enough?
Well, yes and no, to be honest. The standard Watch5 doesn't give us a compelling enough reason to recommend it over the Galaxy Watch4, for example, or even compared to Huawei's offerings in case you are in it for fitness tracking only. The Galaxy Watch5 Pro, on the other hand, offers a huge upgrade in battery life and build quality. But it's still not enough to consider it over the much cheaper Watch4 Classic as it's a modest upgrade that comes with a heavy price premium.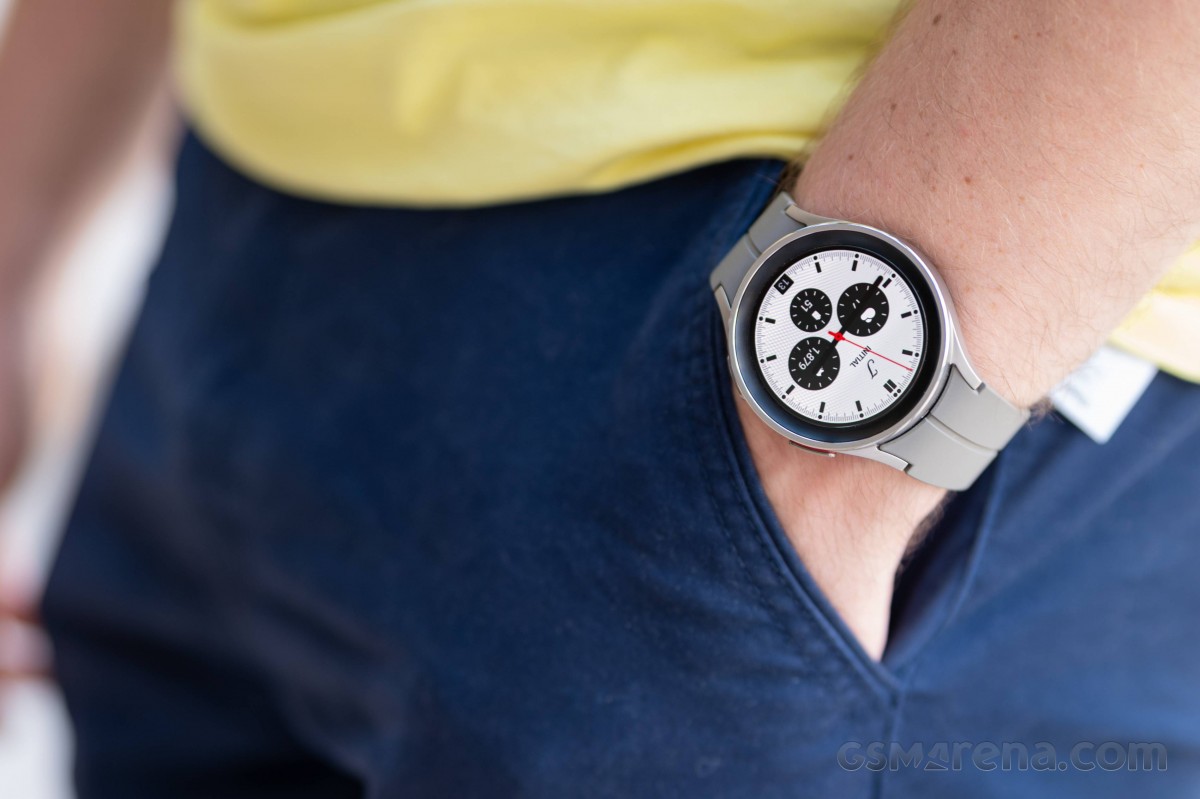 Still, if you've been holding off a smartwatch purchase due to the inadequate battery life, the Watch5 Pro may be what you've been waiting for. The 3-day battery life here is finally up to a level where charging no longer feels like a chore, and you can now go out of town for a weekend without worrying about the charger. For people who often find themselves away from a socket, that advancement alone might be the tipping point. And we won't judge, it's a great device to have on your wrist.
Pros
Sapphire glass and good build quality, especially the titanium Pro model.
Pro model is bundled with a very high-quality strap.
Great OLED screen with high resolution.
Big improvement in battery life, especially on the Pro option.
BMI reading, ECG monitor, Blood Pressure, SpO2, VO2 Max, Sleep and Stress monitoring.
Wear OS Powered by Samsung adds features and notifications work great out of the box.
Cons
The non-Pro option comes with a subpar silicone band.
Both watches are expensive at launch.
ECG and Blood Pressure measurements work only with Samsung phones.
No more rotating bezel, while the made-up virtual one gets in the way more than it helps.
Body composition measurements have questionable accuracy (true for most home-grade devices anyway).
Pricing

These are the best offers from our affiliate partners. We may get a commission from qualifying sales.

16GB 1.5GB RAM
$ 265.00
$ 276.96
Show all prices