A 12MP camera with variable aperture
The Samsung Galaxy S9 comes with a single-camera setup packing a 12MP sensor (an ISOCELL sensor for the Exynos model, 1.4 um) with variable aperture lens - f/1.5-2.4. The positions are fixed though, you can either opt for f/1.5 or f/2.4 and nothing in-between. There is optical stabilization, as usual, and support for dual-pixel phase-detection autofocus. There is a single LED flash, nothing has changed in this matter since the Galaxy S2.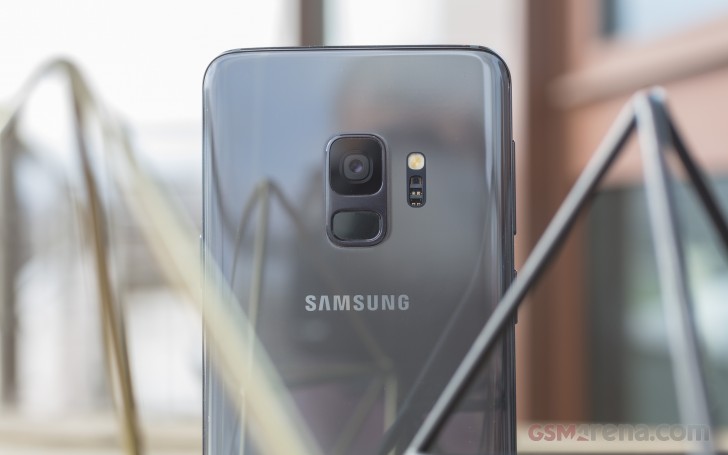 The camera supports image stacking and is capable of the new noise-reduction procedure with 4-frame stacking. Samsung promises 30% less noise on all images, which is an impressive achievement right there. Reducing the noise would mean less artificial noise reduction and should allow for keeping more fine detail in the low-light images. And the bright f/1.5 aperture should be of massive help, too.
Just like the Note8, the S9 does the multi-frame image processing thing, which is what the HDR+ on the Pixels do. And now with the improved noise reduction, we expect even better shots than the Note8 phablet produced last fall.
The camera app UI has changed since the Note8 - but we are not sure it was for the better. Now it's just like Apple's iOS camera app, but with advanced settings - meaning everything is laid out on a rolodex of the available modes.
There is still no dedicated video recording mode and thus a video viewfinder. This shouldn't be an issue for most real-world scenarios, but precisely framing is immensely more difficult without seeing the proper viewfinder before you start recording. You can tap and hold the REC button to see the actual video viewfinder, though, and a hint for that would have been appreciated as we found it by pure accident.
However, Samsung does have an abundance of powerful features it has to fit inside the UI, and we won't hold that against the Galaxy S9.
So, all the important shooting modes are available on the viewfinder, and you switch between those with swipes. The resolution and stabilization options are naturally in the advanced settings.
F/1.5 vs. F/2.4
How does the variable aperture camera work? That's probably the million-dollar question, so we'll start with that. This means brighter aperture versus darker aperture. But it's not about that per se. The depth of field changes, too, something we rarely pay attention to on phone cameras. But having variable aperture opens some new possibilities, and we'll try to explain the differences without going into the full technical mode.
So far, the bright aperture on a mobile camera meant better low-light shots with less noise and more detail. But F/1.5 is quite bright, and the daylight shots may eventually suffer in quality - with blown highlights in particular. The Galaxy S9 can increase the shutter speed up to 1/24000s, which means it should avoid blowing those highlights, theoretically at least.
But then there is also the shallow depth of field, which can lead to corner softness and overall softer images with less intricate detail.
On the other hand, the low-light samples should turn to be the best in class - F/1.5 will allow for low ISO shooting, which will translate into less noise, more detail, and the image should remain quite bright.
Then there is F/2.4, which will produce noisy images in low-light, but more balanced samples during in broad daylight with better dynamic, contrast, more detail and sharper thanks to the deeper depth of its focus field.
As you can see having the best from both worlds opens the Galaxy S9 camera to an advanced photographic experience and gives more creative freedom. But even if you don't care about any of these things, the Galaxy S9 Auto mode is perfectly capable of choosing all the settings for the scenes, including the proper aperture. Most of the day shots will be taken at F/2.4, while all the low-light images are snapped at F/1.5. And it will provide you with some of the best samples we've seen a smartphone take. So, let's see those, shall we?
Daylight image quality
The samples we took with the S9 outside on a sunny day turned out great, if not class-leading. Detail is abundant, dynamic range is great, and there are practically no noise or noise suppression traces.
One thing that has changed since the Note8 is the less excessive sharpening. We immediately noticed the lack of the oversharpening halos, which were present on most of the Note8's pictures.
We also snapped a few side-by-side shots with the iPhone X and Note8, and you can use our embedded compare tool to see how this fare next to each other. Spoiler - the Galaxy S9 is the best when it comes to resolved detail, sharpness and dynamic range.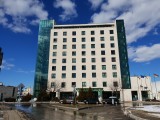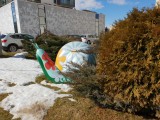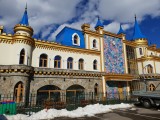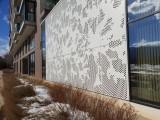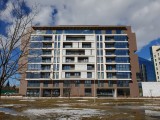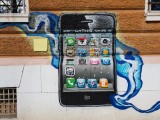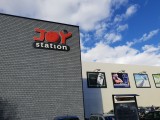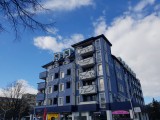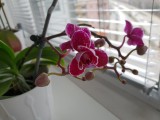 Samsung Galaxy S9 12MP camera samples
These are the iPhone X samples.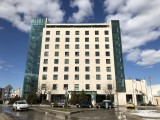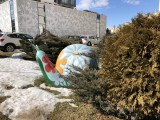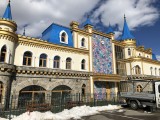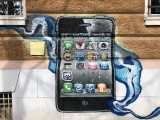 Apple iPhone X 12MP camera samples
And these were shot with the Note8. You can click on the compare icon below and select the pictures you want to view side by side.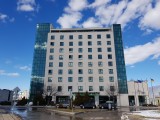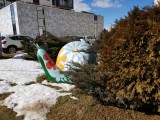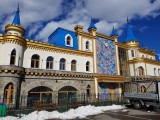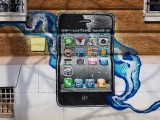 Samsung Galaxy Note8 12MP camera samples
Low-light image quality
When the light goes down, the S9 imaging skills become even more exceptional. The OIS, the bright F/1.5 lens, the large 1.4um pixels, and the Multi-Frame Image Processing all combine to produce unmatched low-light shots.
Where most of the current flagships with F/1.7-F/1.8 and OIS shoot at ISO 400 and, say, 1/4s shutter speed, the Galaxy S9 chooses and ISO between 250 and 320, and a shutter speed of 1/10s. The result - great low-light images with lots of detail, little noise, and no blurry spots.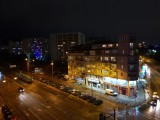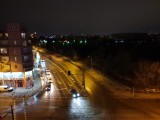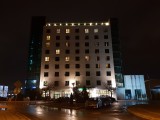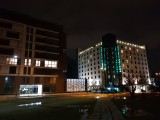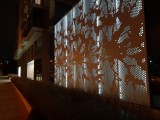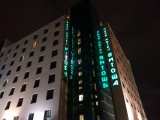 Samsung Galaxy S9 12MP low-light samples
We also snapped some long shutter samples using both the F/2.4 and the F/1.5 apertures.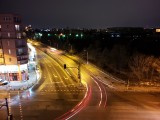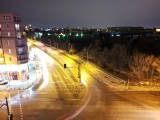 F/2.4, ISO 50, 4s. shutter • F/1.5, ISO 50, 4s. shutter
Selective focus
Selective focus captures a pair of shots and lets you readjust the effect afterward (blur background, blur foreground, no blur). Here you can make simulated bokeh, for the lack of better wording, as the Galaxy S9 has just one sensor on its back. The subject has to be much closer than on the S9+ and its telephoto camera, and it also should be still for a few seconds.
The bokeh shots are quite impressive, indeed, but they are harder to take and may become irritating fast because of that. We can't see many people using this on a regular basis.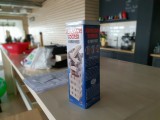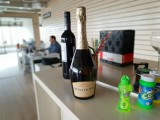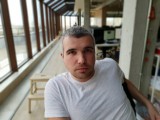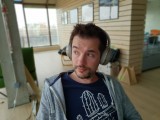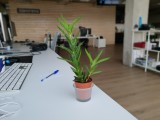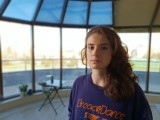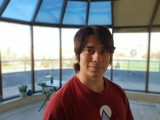 Samsung Galaxy S9 selective focus samples
Selfies
The selfie camera is borrowed from the S8 series with no changes. It features an 8MP sensor with f/1.7 aperture, variable focus, and Auto HDR. The front camera gets a mode selector of its own.
Our samples turned out pretty great both outdoors and around the office. There is no shortage of detail and no apparent softness, even near the corners. Be advised, however, that the selfie does come with a modest level of skin tone correction enabled out of the box. That might need some adjustment to match your taste.
There is also the case with the hit and miss autofocus, which focused on the wrong thing a.k.a. background occasionally. We recommend tapping on the subject to avoid ruined selfies.
The selective focus wasn't that good since there is no second camera to work with. The software is pretty much on its own in determining the depth of any given scene. The effect is enjoyable overall, but pixel-peeping quickly reveals lots of imperfections. Those pics would probably do for some quick share on social apps, but that's just it.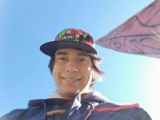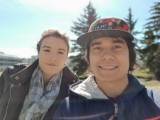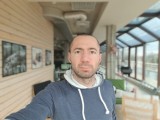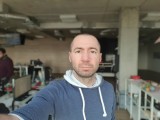 Samsung Galaxy S9 8MP selfies with bokeh
Panorama
The S9 captures great-looking panoramas with plenty of detail. Dynamic range is good, and so are the colors. Stitching artifacts are practically non-existent.
Picture Compare Tool
You can check out how the Galaxy S9 12MP camera performs in our dedicated compare tool.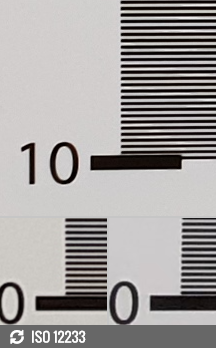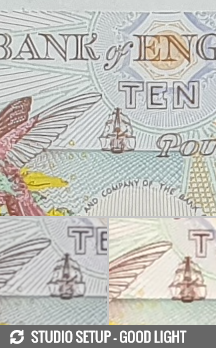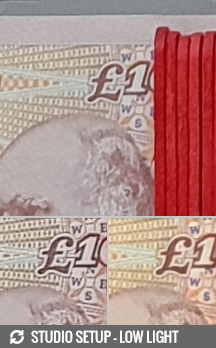 Samsung Galaxy S9 vs. Galaxy S8 vs. Apple iPhone X in our photo compare tool