From now on, the Samsung Galaxy S8 and Galaxy S8+ will only receive quarterly security updates. This means that instead of getting a new security patch every month, updates will be bundled and released every three months.
The S8 duo is three years old now, having been released in April 2017. Originally, it ran Android 7.0 Nougat and has since been updated to Android 9 Pie with One UI (the original version). An Android 10 update is not coming.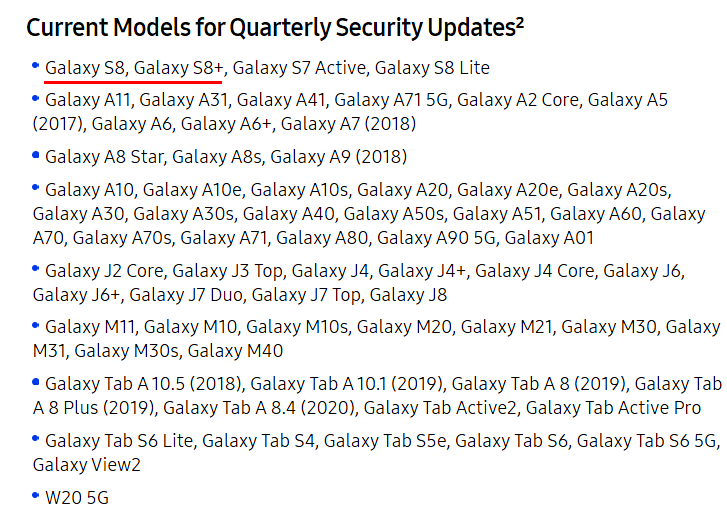 For comparison, Samsung ended support for 2016's Galaxy S7 duo last month, after they spent two years getting monthly updates and two years on the quarterly schedule. Samsung originally wanted to end support for the S7 phones a year ago, but reconsidered and went on releasing updates for 10 more months.
So, you can expect that your Galaxy S8 or S8+ will be supported at least until 2021.
S
Gip android 10 update Samsung Galaxy S8 plus
ADVERTISEMENT