A refinement act
Samsung Galaxy S7 review: A refinement act
Introduction
Close your eyes and picture the Samsung Galaxy S6, but the way you wanted it to be, not the way it came out. Now open them and look at the Galaxy S7. Better? Let's see.
The Galaxy S6 was Samsung's response to growing criticism that the design of its high-end models just didn't live up to their price tag and market position. Okay then, a dual-glass sandwich with aluminum all around is premium enough, but you had to live without the storage expansion, replaceable battery and protection against the elements that were all available in the Galaxy S5.
The Galaxy S7 marks the return of the microSD slot and water-proofing, and while the battery is still sealed (which doesn't seem likely to change going forward), Samsung has been a lot more generous with the capacity for this generation.
Galaxy flagships have always led the way when it comes to imaging, their cameras always being among the top performers in the market. This time around, Samsung went backwards to play a different game of numbers: fewer but larger pixels, all 12 million of them capable of phase detection. Lightning-fast autofocus is the promise, and we've already seen the S7 deliver on it.
AMOLED has long since shaken off the stigma of being all punch and no precision, to actually bring the best of both worlds. The Always On displays are all the rage this season, and being able to light up individual pixels has always made this specific technology inherently suited for the job. "Why so late?" is probably the question to be answered.
Samsung Galaxy S7 key features
Premium dual-glass design, aluminum frame
5.1" Super AMOLED display, QHD (1,440 x 2,560) resolution, ~577ppi, Corning Gorilla Glass 4
Exynos 8890 chipset: quad-core 2.6 GHz Mongoose + quad-core 1.6 GHz Cortex-A53, Mali-T880 MP12 GPU (our review unit)
Snapdragon 820 chipset: dual-core 2.15 GHz Kryo & dual-core 1.6 GHz Kryo, Adreno 530 GPU
4GB of RAM; 32GB/64GB of built-in storage, microSD up to 200GB
Android 6.0.1 Marshmallow with TouchWiz and Samsung Pay
12MP camera, f/1.7 aperture, 1,4micron pixel size, phase-detection diodes at every pixel in the sensor, 4K video recording, LED flash, optical image stabilization
5MP front-facing camera, f/1.7 aperture, QHD video, HDR
Active noise cancellation via dedicated mic
Fingerprint scanner
LTE Cat.9, Wi-Fi a/b/g/n/ac, GPS/GLONASS/Beidou, NFC, IR port, Bluetooth 4.2, ANT+
3,000mAh battery, fast wired and wireless charging (Qi/PMA)
Main disadvantages
No FM radio (except for T-Mobile units in the US, so far)
No IR blaster
No stereo speakers
The FM radio is perhaps gone for good, the assumption apparently being that the jury has ruled in favor of streaming over the internet. The IR blaster is another feature due for retirement - the S6 had it, then the Note5 didn't, and now with the S7 the trend is clear.
Update: A software update has enabled the FM radio at least on T-Mobile S7/S7 edge in the US. It turns out the FM receiver hardware has always been there and was just not enabled at launch. The T-Mobile units are powered by the Snapdragon 820 chipset, so technically the option is there for all variants running on Qualcomm's chip. Our international unit, however, runs on the Exynos 8890 and so far we haven't heard of FM radio enabling update (if there ever will be one).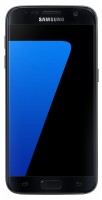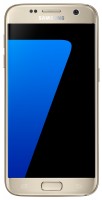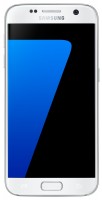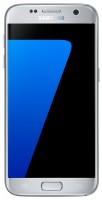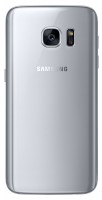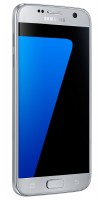 Samsung Galaxy S7 press images
The design-conscious among potential buyers will likely be looking at the Galaxy S7 edge, but that in no way makes the vanilla S7 the ugly duckling. The S6's shapes have been refined, gentle curves have replaced whatever sharp edges the old model had, the camera module now only barely sticks out - in other words, the familiar design was improved and refined.
Next up, we're taking a closer look at exactly the build and finish. We kick off with the unboxing and exterior overview after the break.
?
I'm using a Samsung galaxy s5 mini and this sounds like a good and cheap upgrade
C
I've had an S7 for 6 years or so and it still works fine - battery lasts a day + a night. Not many apps installed - mostly use phone/text/email, camera for photos and web browser.
?
"The FM radio is perhaps gone for good, the assumption apparently being that the jury has ruled in favor of streaming over the internet." Here in 2022, FM Radio is far from dead. If anything, people want it even more than before consid...