Pricing

These are the best offers from our affiliate partners. We may get a commission from qualifying sales.

128GB 6GB RAM
$ 399.99
£ 209.99
128GB 8GB RAM
₹ 21,399
256GB 8GB RAM
€ 273.46
Show all prices
Introduction
While we may all aspirationally look towards this or that Galaxy S as being the quintessential Samsung phone, the truth is that the A series has always been the workhorse of the Korean company - the backbone, sales-wise. And the A5x model each year has been the best selling Samsung - not the S Ultra model, not even the 'vanilla' S flagship or its plus-sized sibling.
So, in a way, it doesn't really get more Samsung than an A5x - meaning it's the Samsung experience that the largest number of people actually get. For a plurality of users, an A series device is their only insight into what a Samsung phone is like, and this obviously comes with advantages and disadvantages. The latest in the best-selling part of the A line is the A53, but the most interesting A5x ever is definitely the A52s. And that's why we decided to review it long-term.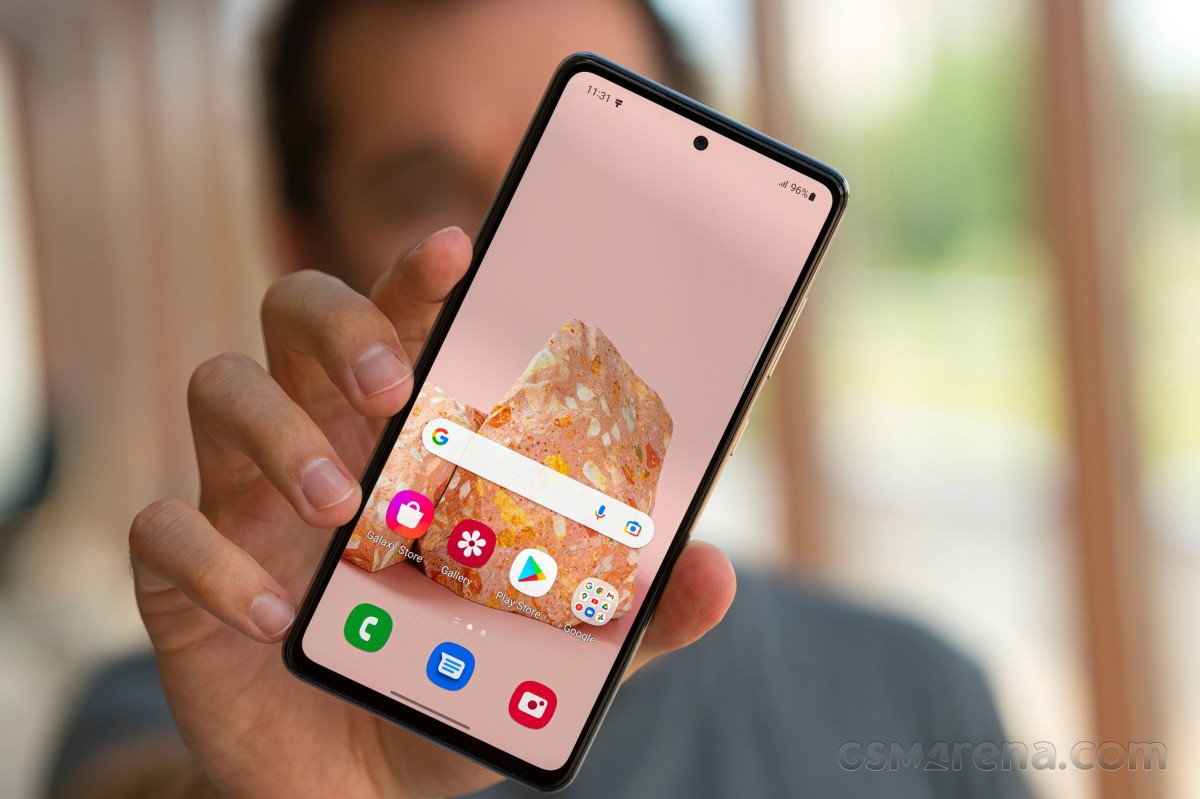 Before the A52s, the A5x model du jour was always underpowered, even for a mid-range smartphone, considering its launch price. Obviously, a lot of people did put up with this - either because it was a Samsung, or for the generally better than average cameras, or for the ease of purchasing one from practically anywhere, or for the software support that in recent years has improved again and again. But fast, these devices definitely weren't. Most competitors from China had a similarly priced offering with a better chipset.
And that all changed with the launch of the Galaxy A52s last year. For the first time, an A5x came with a premium mid-range SoC, the Snapdragon 778G, and the Chinese competition didn't really have an answer, for their best alternatives used the exact same chip. This was exciting for many, it seems, judging by the interest levels we've seen for this handset since its release.
And then it got cheaper. And cheaper. And at its current pricing, it not only competes very well in its space on specs, but also on price. That's practically unheard of for a mid-range Samsung, and thus we have here a very intriguing package that we couldn't help but use for an extended period of time as our one and only smartphone, wanting to grasp whether Samsung has nailed a way to secure its mid-range sales against the very aggressive Chinese competitors.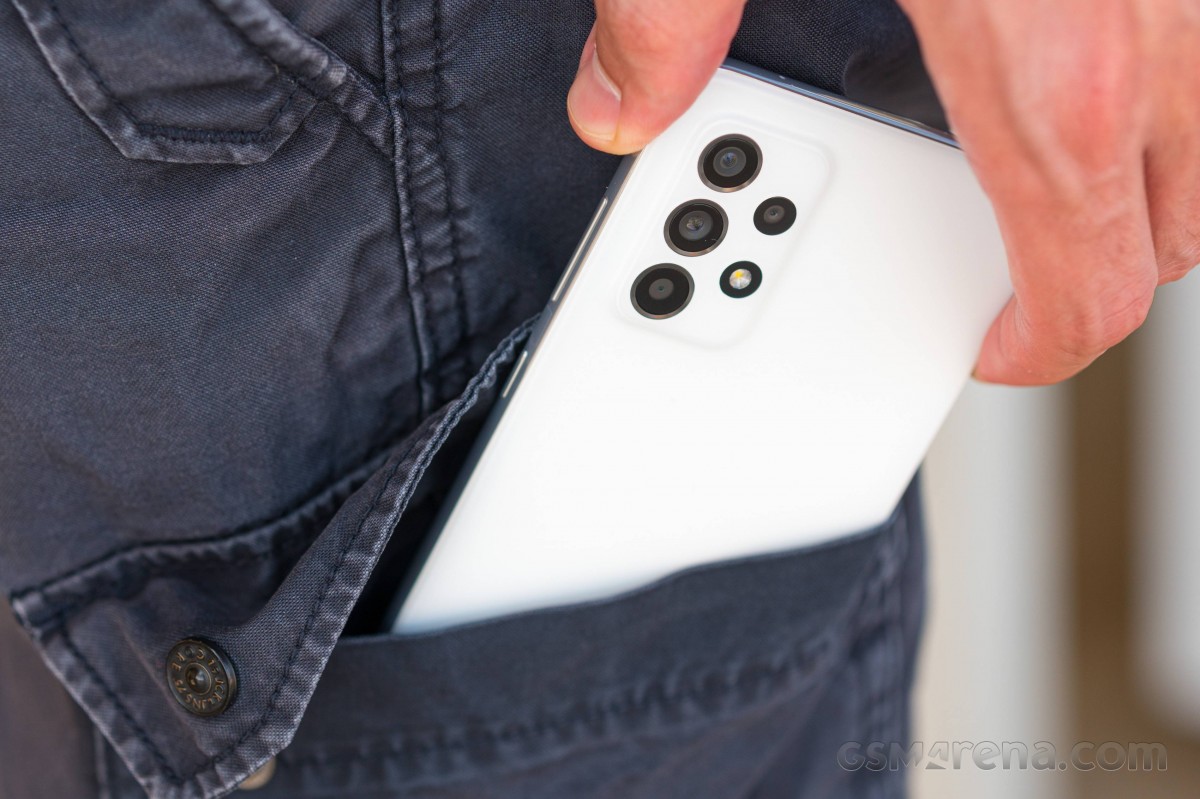 2022 has been a weird year for the mid-range, with most successors to 2021 devices not actually besting them in a lot of ways. We'd wager the Galaxy A53 is in exactly this camp, so perhaps it's better to think of the A73 as the true successor to the A52s, although even that doesn't bring any upgrades in the chipset area.
So it looks like Samsung can play naming confusion games just as well as other companies. We're not going to celebrate that in any way, but we are going to try and reveal to you whether the A52s is still a great mid-range buy at this point. It's had a lot of time to mature, so to speak, so it should be the perfect moment for a long-term review of it. Let's get started.
?
My A 52s 5g lasts, very easily, 4 days. It has never got hot. I really do think these people who say this on all phone forums are paid by another phone company. If you want max battery life then reduce the display to 60hz, put to sleep or uninstall...
S
I love the A52s 5g except for one thing...the zoom on video recording is terrible. Serious lag time and herky jerky makes it not worth using. I'm recording in 4k. The quality is very good but the zoom frustrating. Is this a bug from recent u...
B
Agree. The phone gets extremely hot and the battery drains quickly. The battery management needs adjusting.