We finally have the brand new Samsung Galaxy S23 Ultra at the office and amid the craze of taking photos and videos of it, running benchmarks, snapping comparison shots with the previous Ultra, we thought we should also do an unboxing.
The Galaxy S23 Ultra comes in a box with a SIM eject tool. That's it. No cables, no cases, no charger, just the phone and the tool. But at this point, you've probably got a few of the other necessities lying around and Samsung is doing its part to help the environment. In its efforts to reduce its carbon footprint, Samsung has scaled back on the use of plastics in the retail package and has even included some bits on the phone itself that are harnessed from recycled fishing nets and plastic bottles.
Also, a lot of the Galaxy S23 Ultra pre-order deals include a free 25W charger thrown in, so you might be fine on that score.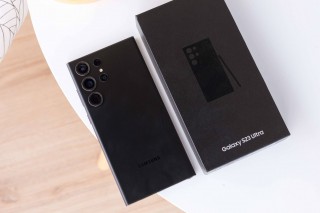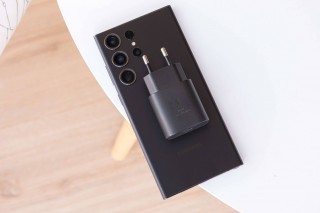 What you get - a box - and what you don't - a charger
You should be familiar with Samsung's S series and their relation to each other by now. We've had this running trio of a small S phone, a middle S phone, and a very big Ultra phone for a few years now. Still, do enjoy these side-by-side pics we've snapped for you!
And here are a couple of shots with the Galaxy S22 Ultra for good measure. The predecessor is on the left. A picture doesn't convey the differences between the S23 and the S22 Ultra The new phone has slightly wider side rails that are flatter and thus more comfortable when you hold it. The display panel also curves less than the old one - it's very subtle but it's felt when you handle the two side by side.
The three protruding lenses on the back are ever so slightly bigger on the Galaxy S23 Ultra and yet the phone sits a bit lower on a table, next to its predecessor.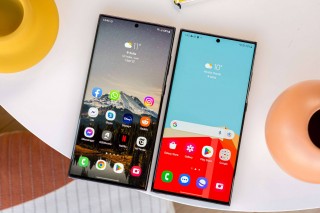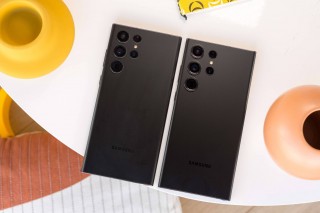 The Galaxy S22 Ultra (left) and the Galaxy S23 Ultra (right)
We're gathering our detailed review of the Galaxy S23 Ultra bit by bit. There's a lot to cover and we're taking our time with it. Stay tuned!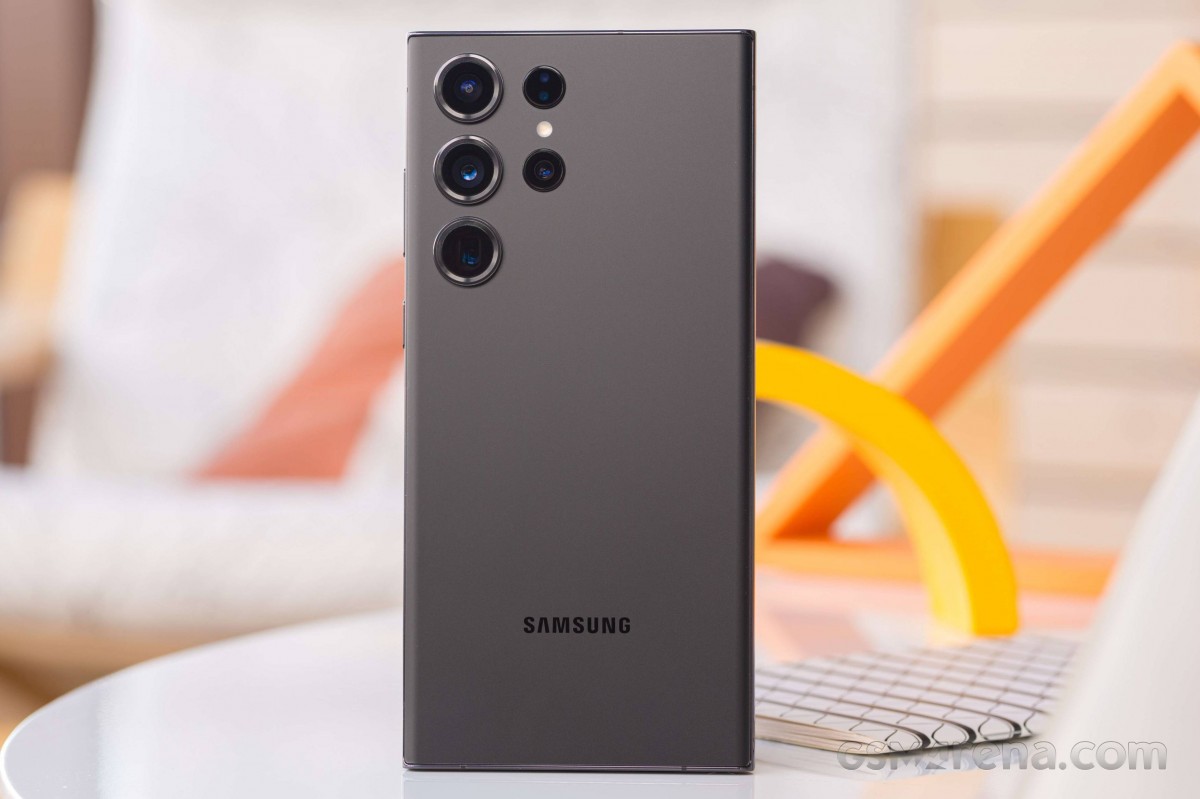 R
Currently using an iPhone 13 Pro Max in green with one tb storage,I've just ordered the 512 s23 ultra in graphite.Let the battle commence,I'm quite positive the sammy will win this battle and the iPhone will be sold for the same price I paid for the ...
K
Most probably people think of them are all generic Chinese phones, not associated with brands.
ADVERTISEMENT