Competition
In the rarefied atmosphere the Galaxy S23 Ultra calls its home market segment, purchasing decisions are likely not necessarily driven by value for money, at least not as top priority. Perhaps more important here are factors like having the absolute best camera, or getting all the productivity, or less reasonable but still entirely understandable motivators like brand loyalty or having the latest and greatest there is.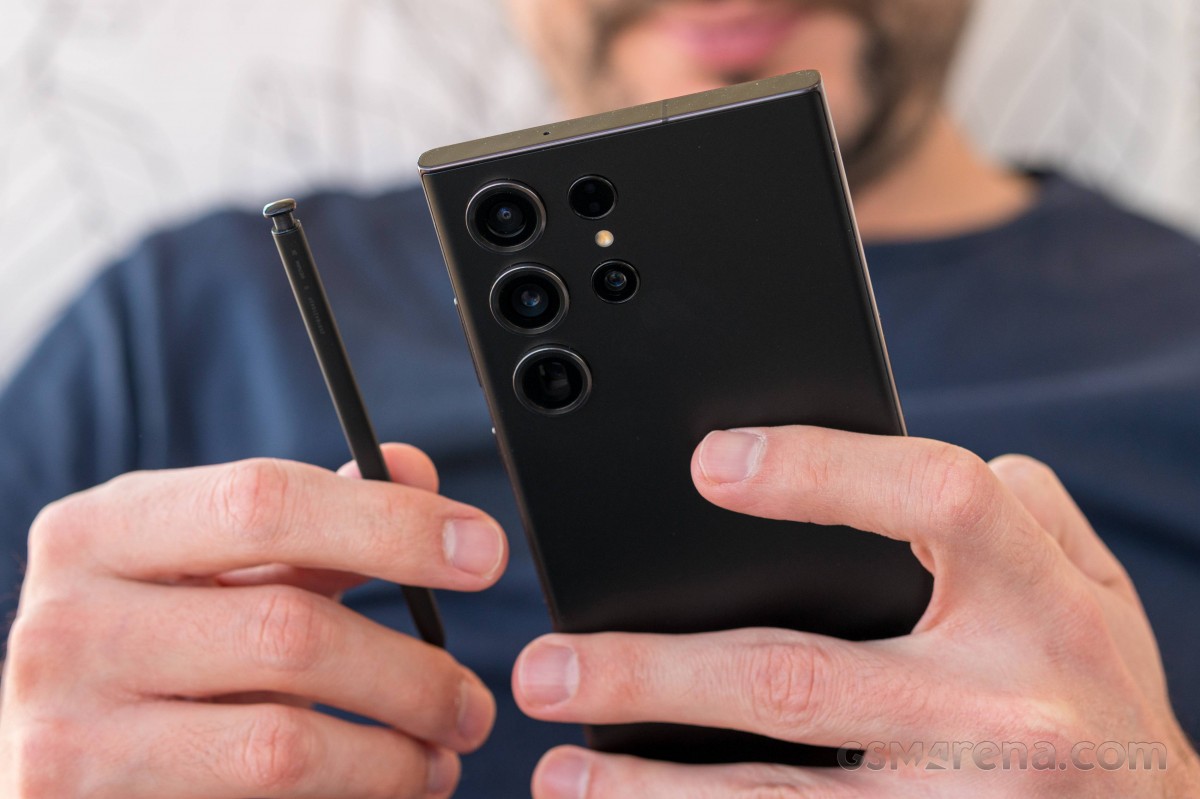 With those last couple of thoughts in mind, the S23 Ultra's standing is challenged by the Z Fold4 - isn't a cutting-edge foldable more modern and awesome than a bar that's, in principle, the same as any other? And the fact that it's a Galaxy foldable helps too. The Fold can also win a productivity battle with the Ultra - easily, thanks to a way larger display and, yes, S Pen support too, even if the stylus is not quite as convenient to store as the Ultra's. But the bendy Galaxy is merely an okay cameraphone, and that's where the Ultra's victory isn't up for debate.
Cameraphones from Xiaomi are among our favorites, but it's hard to name a Galaxy rival at this point in time. The Mi 12s Ultra is a remarkable picture-taking device, but it's limited to the Chinese market. The Mi 11 Ultra may be international, but can't really be found in stores, plus it's now a full two years old. We'll go with the 13 Pro for its specsheet - promising in many ways, but it's zoom-challenged, not to mention we haven't seen it in person yet.
How about a Google Pixel 7 Pro then. Once an undisputed photo taking champ, if a relatively niche one, the Pixel is no longer one-of-a-kind in its capabilities. But the 7 Pro does capture great photos, and its 5x zoom might be just what you're missing on the Galaxy. There's also the tiny detail that the Pixel is way less expensive than the S23 Ultra (call it a $500/€500 difference), and you may be giving a second thought to that 'money is no object' preamble.
Finally, a rather obvious alternative presents itself in the shape of an iPhone 14 Pro Max. The iPhone stands out as the best option for video capture, and it's got a compelling camera system altogether, even if it can't compete with the Galaxy for reach. Then come arguments of the non-quantifiable kind like status, brand preference, and bubble color.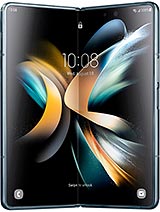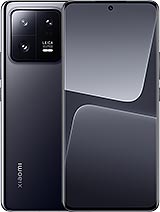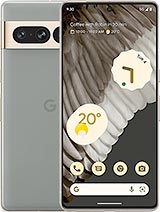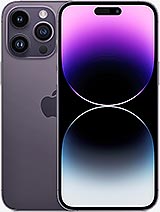 Samsung Galaxy Z Fold4 • Xiaomi 13 Pro • Google Pixel 7 Pro • Apple iPhone 14 Pro Max
Verdict
The ultimate Galaxy smartphone for 2023 (that doesn't bend in the middle) doesn't bring anything ground-breakingly new and exciting - how's that for a single con?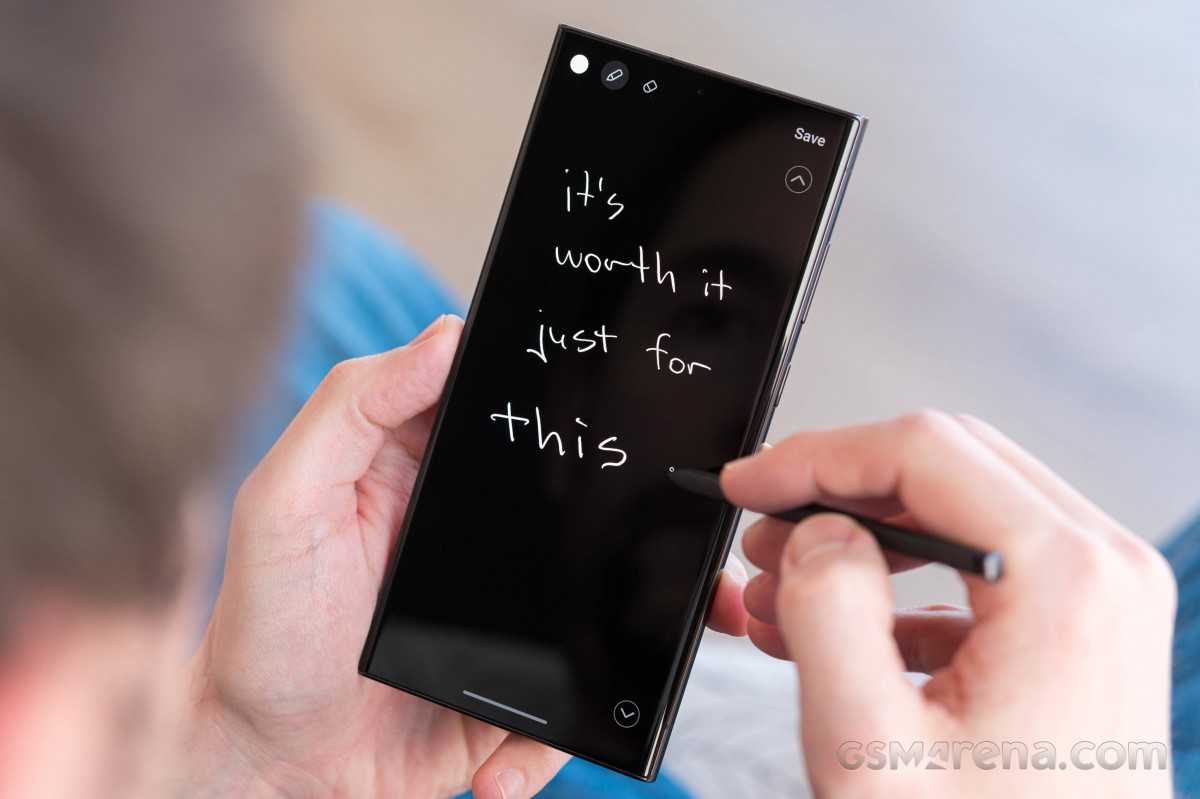 Indeed, the Galaxy S23 Ultra's one flaw is perhaps entirely not its own - the S22 Ultra was just too good. Following up on that was always going to be little more than polishing touches that inevitably lack the wow factor. But if you can switch into managing expectations mode, rather than moan about the lack of innovation or originality, you'll appreciate this year's Ultra for its maturity.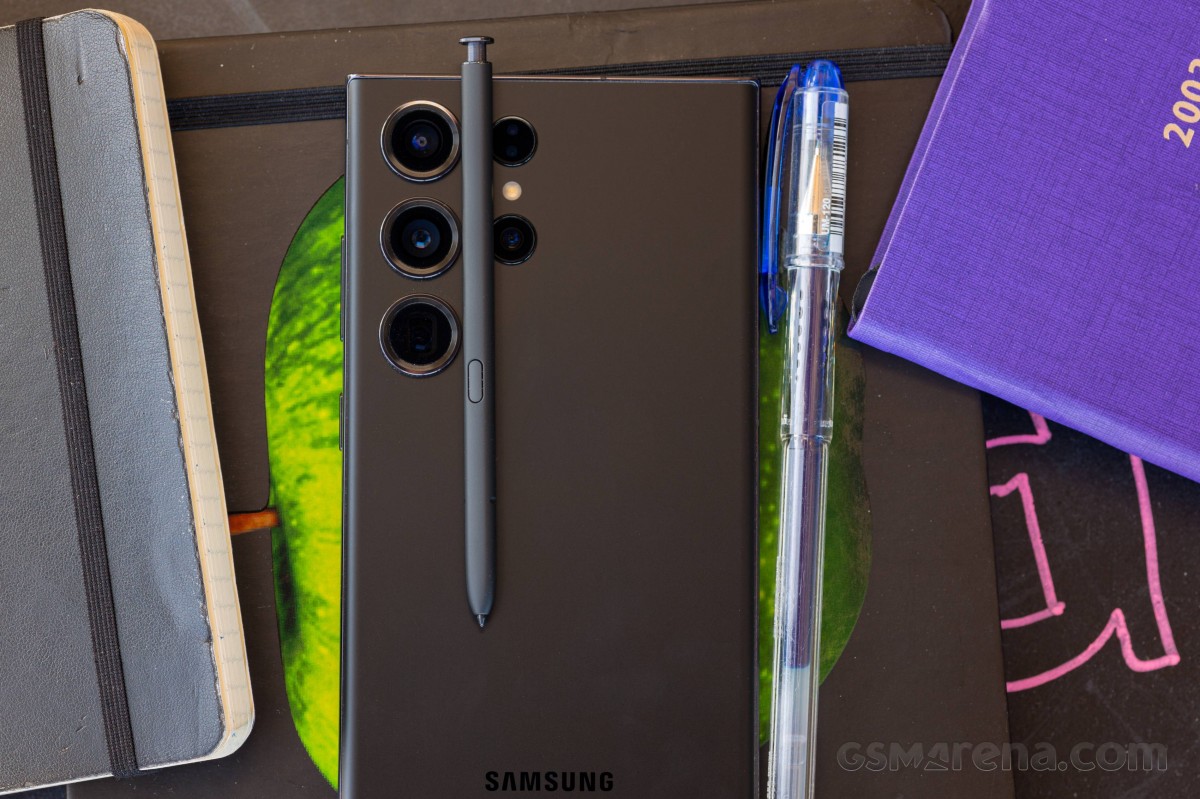 A increase in battery life, faster charging (only slightly, but still quicker than Apple or Google will give you), one of the best displays in the business - that's a strong start on the fundamentals. The camera, too, is improved, beyond just the 200MP number on the posters, cementing the Ultra as one of the top cameraphones on the market. And then there's the S Pen - a proposition as unique in its utility in 2023 as it was last year. None of this is novel or thrilling stuff, but it all adds up.
With all of that in mind, the Galaxy S23 Ultra's only verdict can be 'Highly recommended'.
Pros
Traditional Note form factor, improved handling, still premium as ever.
S Pen has wide-ranging functionality for work and play, is virtually without competition.
Wonderful display.
Excellent battery life, faster charging than big-name competitors.
Ultra-grade camera system is one of the best on the market; primary module is a genuine improvement, zooming capability is hard to rival.
Cons
Nothing is, in principle, really new or different.
Pricing

These are the best offers from our affiliate partners. We may get a commission from qualifying sales.

256GB 8GB RAM
$ 860.00
$ 880.00
256GB 12GB RAM
$ 925.00
$ 929.96
512GB 12GB RAM
$ 1,010.00
$ 1,054.98
RENEWED
£ 915.00
Show all prices