Open sales of the Samsung Galaxy S22 series have now begun in many places around the world, the same goes for the Galaxy Tab S8 series of flagship tablets.
This doesn't mean that the discounts are over, Samsung.com is still accepting trade-ins for store credit and you may still be able to score a free pair of Galaxy Buds Pro. You can also buy a unit from third-party retailers such as Amazon and others.
Well, you can try, anyway, the S22 series has proven to be quite popular and supplies are already running out for some storage/color combos. For example, Samsung US is out of 1 TB Galaxy S22 Ultra (were they that popular or were there so few units available?). Amazon US may take months to ship a 256 GB Ultra (only the White one seems to be in stock), supply for the 512 GB model is even worse.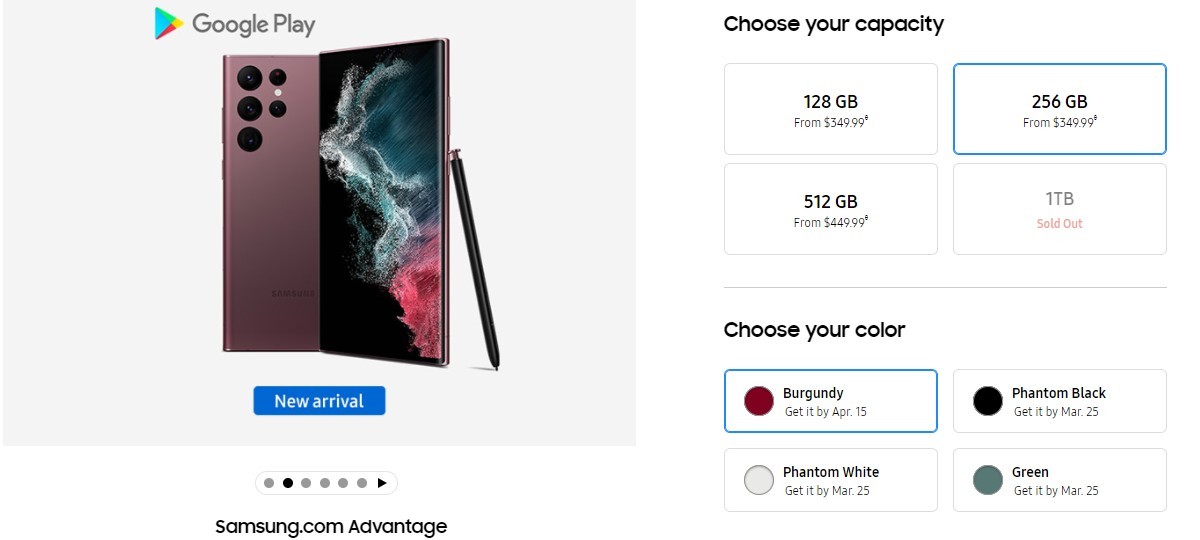 The 1 TB Galaxy S22 Ultra is out of stock on Samsung US, other models are still available
Shipping dates for even the basic 128 GB Galaxy S22 have slipped to mid-March in the US. Supplies across the pond seem to be holding out better and even the 1 TB Ultra is in stock. That said, in some countries (e.g. Bulgaria, Czechia, Hungary) only the S22 Ultra is available now, the S22 and S22+ are coming in a couple of weeks. Also keep in mind that the Samsung.com exclusive colors may need a month to ship.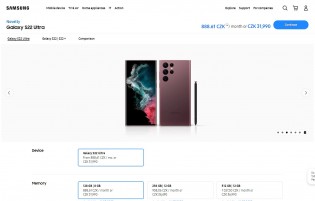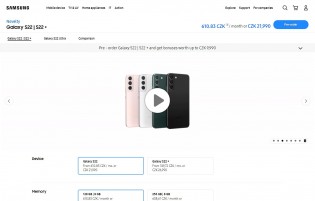 Samsung Czechia: Galaxy S22 Ultra is in stock • S22 and S22+ are coming soon
But it may not be so bad, the first Galaxy S22 pre-orders shipped and reached their new owners 10 days ago. Some countries are still doing pre-orders, however. For example, open sales in India will begin on March 11 (there the pricing was announced late), Australian pre-orders will also run until the 11th. By the way, make sure to check the chipset distribution across the world as this year it is different (e.g. India is getting Snapdragon units).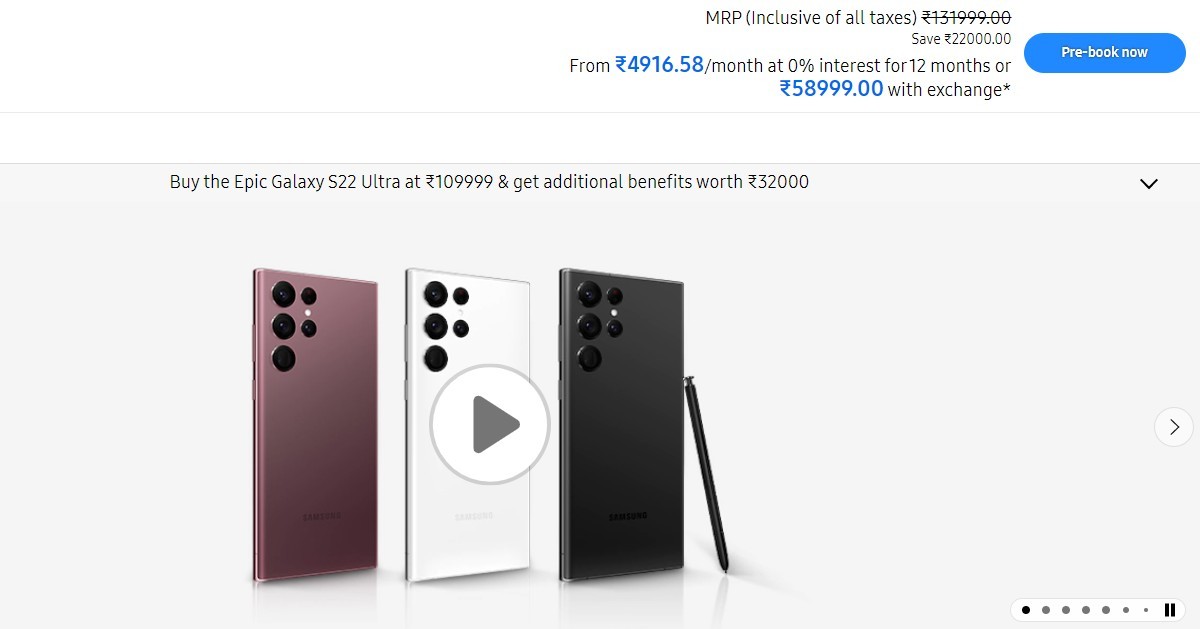 Pre-bookings are still on going in India and Australia, sales begin March 11
Our Galaxy S22+ review is already out (including a video review). We have also done a lot of testing of the new battery and display features. The new 45W charging support doesn't make much of a difference and the refresh rate may not work as you expect. Also, some teething issues cropped up, but Samsung is working on a fix.
As for the Galaxy Tab S8 slates, you can buy a Wi-Fi or a 5G unit right now in Europe, but not so in the US – only the Galaxy Tab S8+ 5G for Verizon is available, 5G tablets for other carriers are coming soon. Like the phones, the tablets are still on pre-order in India and Australia.
?
Where is the base s22 review? Ok mostly same as s22+, but heard screen doesn't go as bright, and of course smaller battery. Perhaps a short review saying what is different? Would be useful to make informed purchase. Ps also notice...
c
It's already available to buy upfront here in Brazil, online and offline, you can test the device in almost all Samsung Stores and buy too. We have our own supply.
ADVERTISEMENTS