Low-light photo quality
Samsung focused a lot on low-light photography on the S22 generation, or at least the PR department did, even going as far as to invent a new word - "Nightography".
The main camera on the S22 has solid low-light performance. Arguably, perhaps, a bit better than its regular performance. Of course, that is not to say that low-light shots in absolute terms look better than daylight ones. That's kind of impossible to judge at worst and logically unlikely at best. What we mean is that the slightly overprocessed look is a better fit for low-light conditions. All the while, detail is excellent and dynamic range is great. Noise levels, while not perfect, are very good too.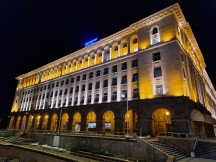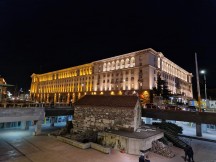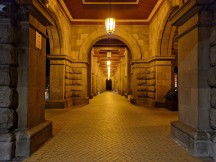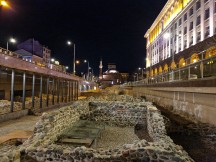 Samsung Galaxy S22: 12MP main camera low-light samples
If you are interested in some low-light comparison photos with the Galaxy S21, you can head on over to our Galaxy S22+ review, where we have a whole slew of them.
Switching over to 50MP mode in low-light doesn't offer a lot of benefit. You stand to perhaps gain a bit of extra detail, but not that much.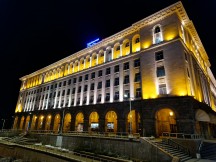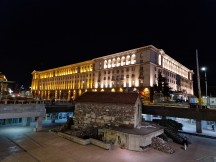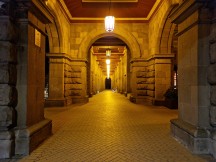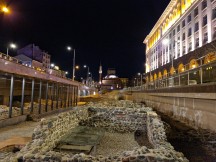 Samsung Galaxy S22: 50MP main camera low-light samples
Enabling Detail Enhancer is a bit of a gamble. Depending on the particular shot and lighting conditions, it can occasionally capture a bit more fine detail. In other cases, its algorithm inadvertently smooths over certain surfaces, removing any noise but also any texture and detail that was there. On occasion, Detail Enhancer also boosted overall exposure and clipped some highlights.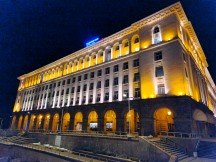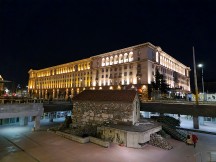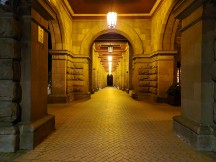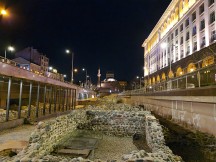 Samsung Galaxy S22: 50MP main camera low-light Detail Enhancer samples
You are probably better off just ignoring 50MP modes in low-light.
Samsung's Scene Optimizer is one of the smarter, reliable and most seamless AI scene detection and optimization layers currently out there. It is never actually in your face, and even when it detects something like a piece of paper, it simply offers the option to crop and "scan" it instead of just doing that on its own accord. Since it never actually managed to negatively affect any of our shots, we captured everything with Scene Optimizer on, as it is by default.
Scene Optimizer can toggle an automatic Night mode when the ambient light is low enough. Beyond that, you can toggle a manual one as well, which generally sets its automatic exposure and stacking timer considerably higher. A manual Night mode shot from the main camera usually takes three to four seconds to capture, which is perfectly reasonable.
Night mode does have a noticeable and generally positive effect on low-light shots. There tends to be a bit more detail exposed in the shadows, and highlights are contained much better. Light sources are also handled better, preventing blowouts and odd color hues from stray light sources. Generally, exposure tends to get equalized better, and in areas where there isn't necessarily any extra detail, the one that is already there gets sharpened up considerably.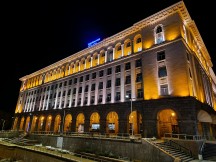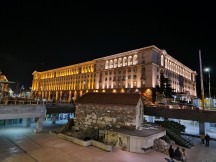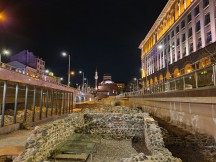 Samsung Galaxy S22: 12MP main camera Night mode samples
Night mode shots tend to have a more "processed" look due to the extra sharpening, which might not be universally appealing. Depending on the scene, it is a worthwhile sacrifice in our minds.
The new 10MP telephoto camera clearly has the benefit over last year's model in the optical zoom department, but its lens is considerably darker than the S21's, with an f/2.4 aperture. On the other hand, the pixel size on the new model is larger, too.
Like most other phones with a dedicated telephoto, the S22 has systems in place that trigger when light is too low and switch over to a crop from the main camera instead of the telephoto. While that switch is nearly seamless and hard to spot, we did our best to capture samples from the telephoto, not the main camera.
These look solid with good detail and dynamic range. Color reproduction is pretty realistic too.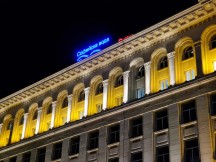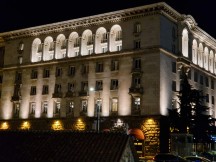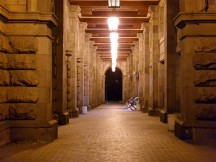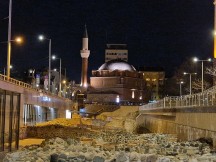 Samsung Galaxy S22: 12MP 3x telephoto low-light samples
Honestly, our biggest complaint with these shots is noise, and even it isn't nearly bad enough to pose an actual issue.
Night mode works great on the telephoto camera. It effectively gets rid of most of the softness while also salvaging some detail in both shadows and highlights. The shots do look aggressively processed when pixel-peeping, but the trade-off is unquestionably worth it.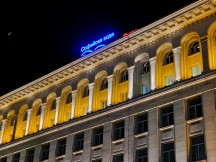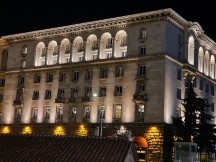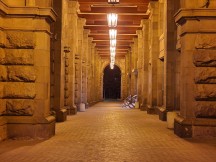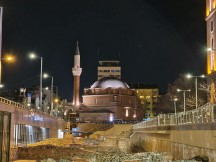 Samsung Galaxy S22: 12MP 3x telephoto Night mode samples
The Galaxy S22 doesn't limit you, and you can still go all the way up to 30x zoom in low-light. With enough patience, you can honestly get usable shots even at 30x. Granted, that kind of depends on your definition of usable and at that point, most of the "detail" in the shots will be generated instead of actually "photographed", so there's that.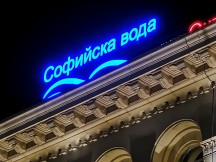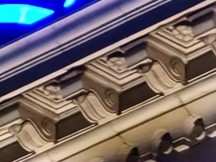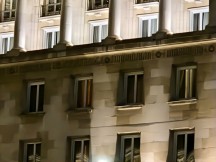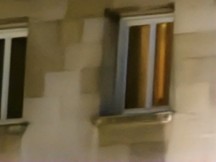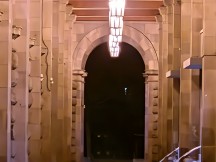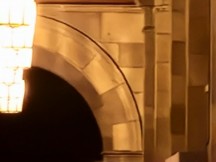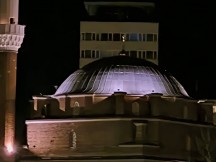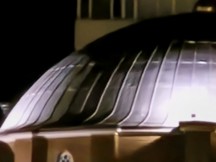 Samsung Galaxy S22: 12MP telephoto low-light: 10x • 30x • 10x • 30x • 10x • 30x • 10x • 30x
Low-light portrait mode performance is decent, but nothing to phone home about. Both the main camera and telephoto are usable in low-light, lust like they are in the daytime. Both have excellent subject detection and separation as well as convincing bokeh.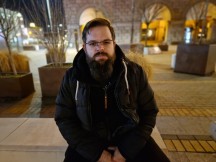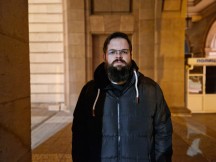 Samsung Galaxy S22+: 12MP main camera portrait samples
Naturally, you are going to get much cleaner and sharper results with the main camera. Telephoto portraits produce soft facial features and are still awkward to shoot at a normal portrait distance.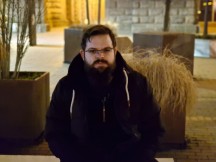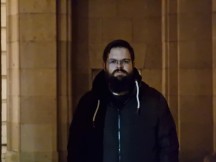 Samsung Galaxy S22: 12MP telephoto camera portrait samples
If the S22 decides ambient light is low enough, it does allow you to enable Night mode for portraits. Its effects can be rather dramatic, brightening up the entire scene and bringing some much-needed life into the background and the facial features.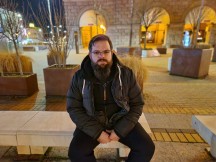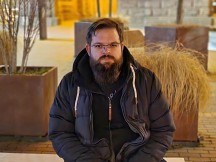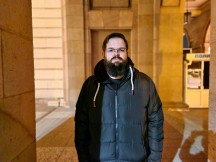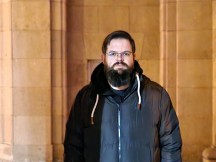 Samsung Galaxy S22: Night mode portrait samples
Don't expect any miracles, though. You won't be getting actual skin texture back or anything like that. Telephoto portraits, in particular, however, benefit massively from Night mode. You consistently get sharper faces, which is reason enough in our book to wait a few seconds for it to do its stacking magic.
Predictably, the S22's ultra-wide cam didn't impress in low light. Darker scenes render it incapable of exposing brightly enough, though if you do present it with some well-lit streets, you could get usable shots.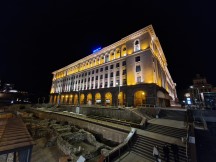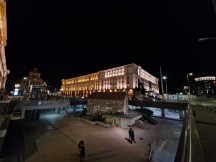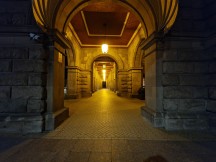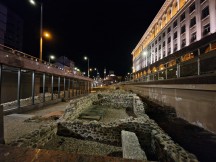 Samsung Galaxy S22: 12MP ultrawide low-light samples
Enabling Night mode on the ultrawide has a profound effect. You get better shadow development and actual texture where previously there was just mush, and noise is thoroughly removed as well.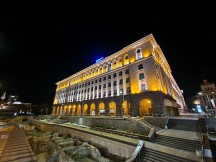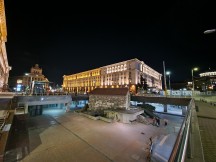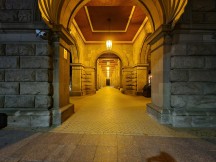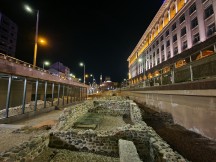 Samsung Galaxy S22: 12MP ultrawide Night mode samples
Again, you shouldn't expect miracles, but still perfectly-decent shots for your social network needs.
Selfie low-light photo quality
The 10MP selfie camera remains all-around impressive in low-light conditions. Detail is great, good enough to capture smaller facial features and give a faithful representation to skin texture. Faithful color rendition also helps a lot. Though not perfect, dynamic range is good, and you get little noise. The autofocus is impressively accurate in sparse lighting as well.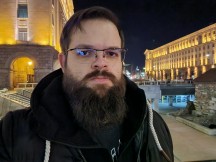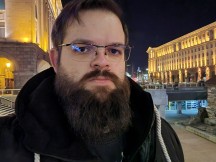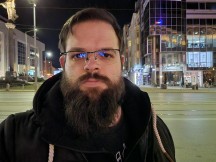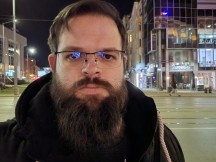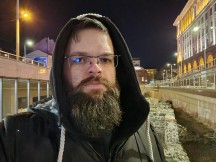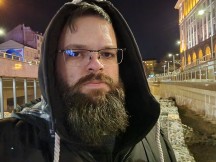 Samsung Galaxy S22: low-light selfie samples
You can enable Night mode on the selfie cam as well, and depending on how dark your surrounding are, its effects can range from subtle to substantial. It never actually managed to make a shot worse in our experience, which is a point in its favor.
Mind you, there is an automatic night shot that the Scene detection triggers when it deems necessary.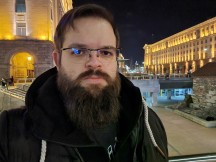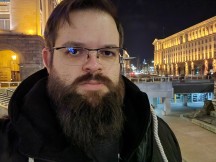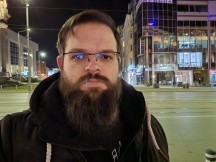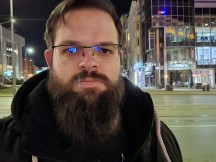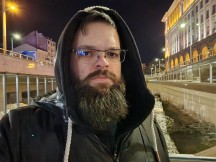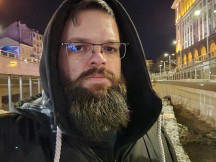 Samsung Galaxy S22: Night mode selfie samples
Ending up with more aggressively-processed selfies is expected, though.
Video quality
The Galaxy S22 can capture up to 4K@60fps video across all of its cameras. That includes the ultrawide, which is not particularly common. The main camera can actually go beyond that and capture 8K@24fps. By default, video is captured in an AVC h.264 video stream with stereo 48 kHz audio inside an MP4 package. You can choose to use h.265 HEVC instead to save space, but you might be losing some quality. The one exception to this 8K video capture, which is always done in HEVC.
Let's look at the 8K footage first since it is supposed to offer the best possible quality. Honestly, even if that is technically the case, the difference in quality between 8K and 4K clips is minuscule. Plus, with 8K, you are only limited to 24fps capture and HEVC. You get a roughly 80Mbps video stream, which, again, looks nearly identical in terms of detail to the 4K (~50Mbps h.264 @ 30fps) one despite getting saved in four times the resolution. Also, it's roughly twice the file size as the 4K one.
One detail about 8K on the S22 worth noting is that thanks to the higher resolution of the main camera, the footage is now captured using it in contrast to the S21, which had to use its telephoto for 8K. We count that as a plus.
We won't get into the question of whether 8K, in its current state, even makes sense on a smartphone since that's a rather lengthy discussion. But, the lack of tangible improvement sort of speaks for itself.
The 4K footage from the main camera on the S22 is impressive all-around. Detail is solid and sharp. Perhaps even a bit oversharpened in certain areas. Colors are generally true to life, though reds and blues seem to have a slight extra "pop". Dynamic range is also nice and wide. We pretty much have no complaints to speak of.
Here are our posters as shot by the main camera of the S22 in both 8K and 4K resolution.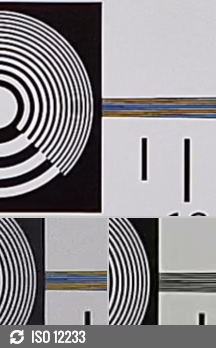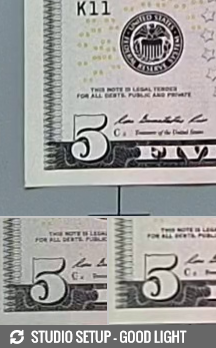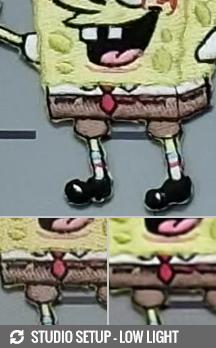 Samsung Galaxy S22 5G against the Samsung Galaxy S21 5G and the Samsung Galaxy S21 FE 5G in our Video compare tool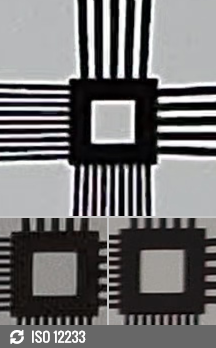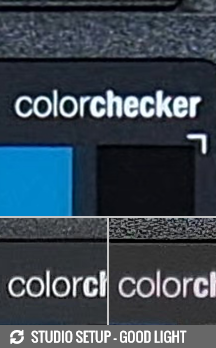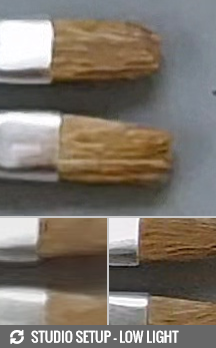 Samsung Galaxy S22 5G against the Samsung Galaxy S21 5G and the Samsung Galaxy S21 FE 5G in our Video compare tool
We fail to find any notable issues with the ultrawide camera either. Its videos are quite detailed, particularly for an ultrawide. There is a very small amount of fringing in small moving objects like foliage, but it's hardly an issue. Colors are well-matched with the main camera. Dynamic range is naturally a bit narrower than on the main camera but still impressive.
Videos from the 3x telephoto camera are honestly a highlight on the Galaxy S22. These 4K clips look incredibly clean with stellar detail. Everything looks sharp, perhaps even more so than the main camera. Dynamic range is stellar, and so are colors, even if they have a bit more punch than the main and ultrawide cameras and are not as well matched.
You can do smooth zooming on the S22, or use zoom presets instead. Here is a quick sample of that in action.
4K output from the selfie camera is also impressively clean. Detail is great and there is practically no noise to speak of. Dynamic range, while not perfect, is definitely good enough. Colors look great, too and are well matched to the other cameras. The autofocus is reliable, even in unfavorable lighting, and ensures a sharp image. Honestly, we have no complaints with the selfie.
The Galaxy S22 offers video stabilization across all of its cameras. There is a basic stabilization toggle in camera settings that works on all cameras. It works well. So much so, in fact, that we would probably shy away from using Samsung's "Super steady" video mode on anything short of active sports. You can see all of the samples in the following playlist.
Super Steady only works on the ultrawide and main cameras and at 1080p resolution, which does take a noticeable toll on the level of detail. On the other hand, you can use the basic stabilization even at 8K on the main camera. Impressive!
Samsung's "Nightography" understandably extends to low-light video as well. Let's 8K out of the way first. Like in daylight, it looks as good as 4K forage, but it takes up a lot more space. That about covers it.
Dropping down to 4K opens up fps options up to 60fps, if that floats your boar for some reason, but also saves on space without really sacrificing quality in a noticeable way. Video from the main camera is flagship grade through and through. Detail is great, and so is dynamic range. There is clearly a whole lot of real-time HDR stacking going on here. Also evidenced by the superbly boosted shadows and well-contained highlights and light sources. Noise is also impressively low. We're struggling to find complaints here.
The ultrawide camera expectedly has a tougher time in low-light due to its more limited dynamic range. It produces noticeably softer images, especially when compared to the main cam. In absolute terms, though, these are solid low-light ultrawide videos. Detail is on point, and the surfaces are not too noisy. Even lit-up signs and billboards are legible, and the road has texture. Great job, Samsung.
The 3x telephoto camera remains impressive in low-light as well. Its video is surprisingly clean, yet again. Detail is on point, and everything looks sharp. Granted, the footage is a bit dark, and dynamic range is nothing to phone home about.
Finally, we couldn't skip mentioning another newfound aspect of Samsung's "Nightography" on the Galaxy S22 lineup - Auto FPS. Samsung, unfortunately, did not go into too much detail regarding the feature and exactly how it works, but it is supposed to automatically adjust FPS in low-light conditions, lowering it to get the most light possible and all of the detail at the expense of smoothness.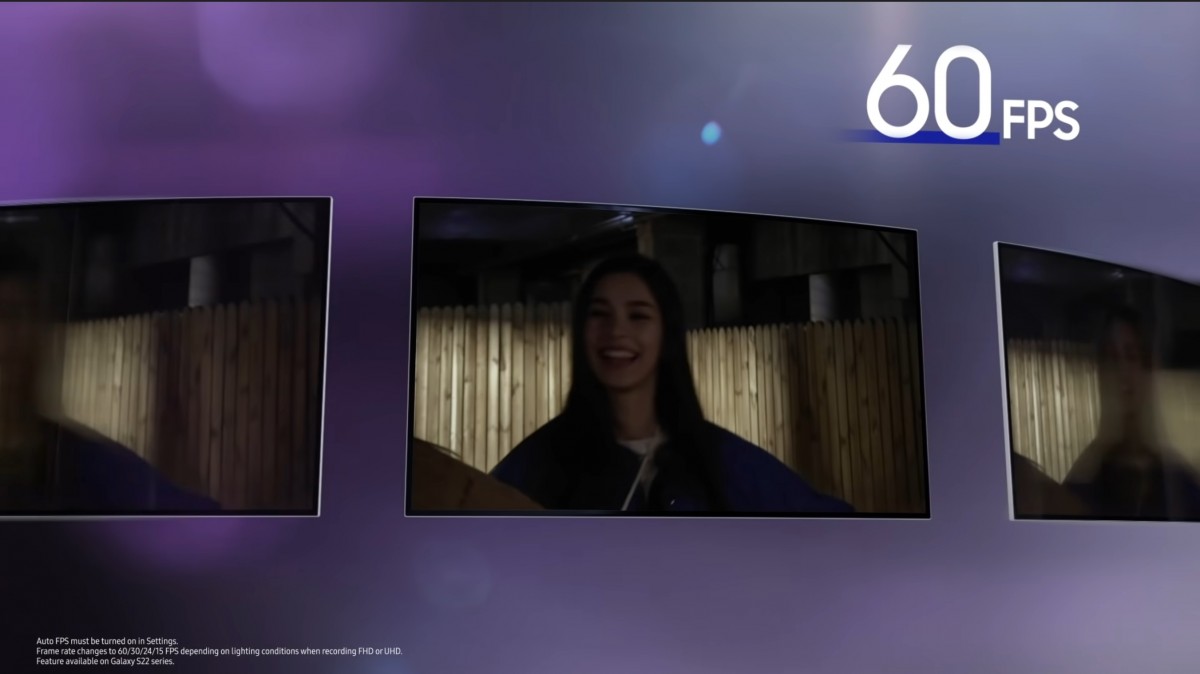 As we said, Samsung's official info on the feature is scarce, but according to its promo videos, the S22 series should be able to automatically go down from 60fps to 30, then 24 and 15 according to the available light. Samsung also mentions that "Super Night Solution runs in the background at 24FPS or below." We can only imagine that's what they are calling the frame stacking feature. Auto FPS, in general, turned out pretty impossible to demo, but we did manage to see it in action. Capturing a video while going from good lighting gradually down to almost no lighting did, in fact, result in a change in the FPS in the resulting video clip from 60 to 30 and then 24. We never actually saw 15, and we can't exactly judge how well the stacking works or whether or not there is some frame interpolation without a frame of reference or a more specific and scientific test scenario. At least we can say with certainty that turning Auto FPS on results in variable refresh rate in a predictable, light-based manner.