New triple camera setup
Samsung has a new camera setup for the Galaxy S22 generation. Actually, two separate camera setups since the S22 Ultra has a pretty different set of snappers, while the vanilla S22 and the S22+ share the exact same cameras. Not everything is changed, however. A quick comparison to last year's S22 shows that Samsung is carrying forward two of its cameras - the 12 MP, f/2.2, 13mm, 120-degree, 1/2.55" 1.4µm ultrawide, as well as the 10 MP, f/2.2, 26mm (wide), 1/3.24", 1.22µm, Dual Pixel PDAF selfie cam. We expect to see familiar and hence solid performance from these two.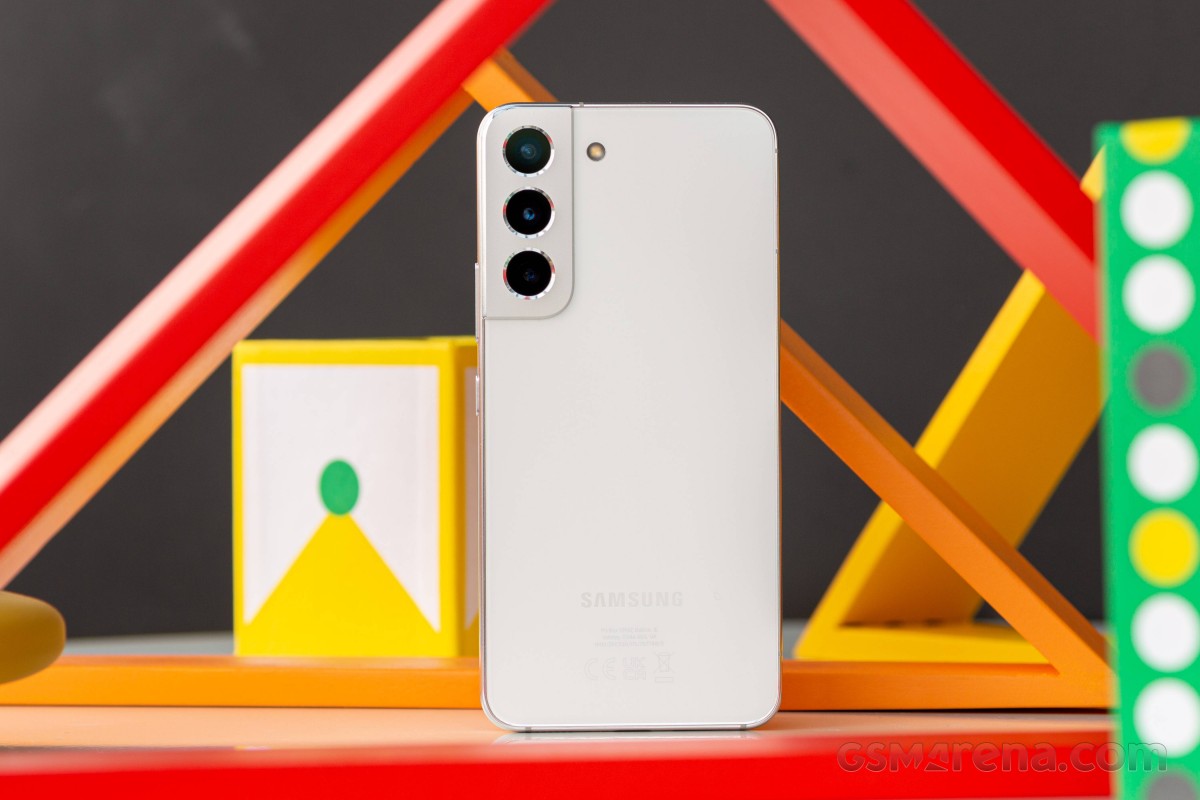 Now that the dust has settled a bit on the S22 generation with plenty of reviews already out, we have to say that Samsung's new cameras have been getting their fair share of both criticism and praise. The new 50MP main camera has mostly been at the center of the controversy, and from what we have gathered, there is a possibility of receiving a "lemon" with a less than perfect and hence softer lens. The issue doesn't seem widespread, which is nice, but we still advise prospective buyers to promptly check their camera and RMA the unit if needed.
Back to the new hardware this generation - the 50MP camera, replacing the well-established older 12MP Samsung main snapper, is based on a Samsung ISOCELL GN5 (S5KGN5) sensor - not the biggest sensor Samsung has ever made, by any stretch of the imagination, but at 1/1.56" or 10.19 mm, it is still notably bigger than that in the S21.
ISOCELL 2.0 is a new addition as well or rather a generational improvement over last year's ISOCELL Plus. It promises higher light sensitivity on smaller pixels by further refining the grid between the color filters in the sensor. These were entirely metal in the original ISOCELL design and absorbed some of the light coming into the sensor. ISOCELL Plus partially remedied this, and the current ISOCELL 2.0 has replaced the lower portion of the color filter barriers with a more reflective material, further reducing light loss.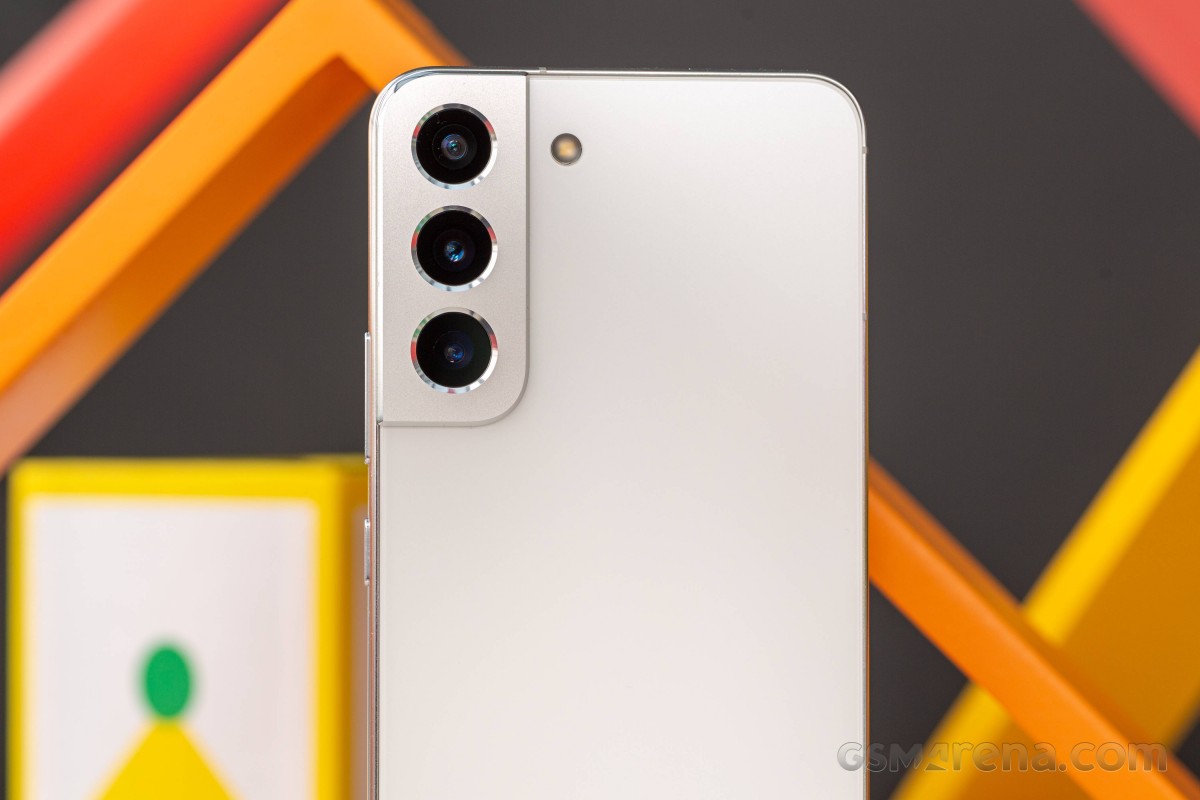 The 50MP GN5 is a Tetracell sensor, which is Samsung's fancy name for a Quad-Bayer setup, which means that by default, it is meant to combine four neighboring pixels and produce 12.5MP photos. The Galaxy S22 transforms those to 12MP and saves them in that resolution (exactly 4000 x 3000 pixels) for simplicity.
The main cam on the S22 is quite wide at 24mm. In terms of extra features, it has Dual Pixel PDAF and OIS. Samsung has a new lens technology for the S22 generation, called Super Clear Glass. A bit of an ironic name given the softness issues some units have been exhibiting. It promises to reduce lens flare from light sources in low-light conditions by a whopping 98%.
Samsung has seemingly focused a lot of its camera efforts this generation on low-light performance. This includes a whole category of improvements, affectionately titled "NIGHTOGRAPHY", and it includes things like the aforementioned Super Clear Glass, improved low-light portraits, as well an automatic frame rate for low-light video capture to maximize light capture. But, we're getting ahead of ourselves.
The 10MP telephoto camera is the other new addition to the Galaxy S22. It uses a 1/3.94" type S5K3K1 sensor with 1.0µm individual pixels and an f/2.4 aperture lens. In terms of optical zoom, the new camera is rated at 70mm or 3x optical zoom, which means it's a different system compared to last year's S lineup. Back then, the camera had a 1.1x optical zoom lens, and all the extra zooming (up to 3x as advertised), Samsung pulled off through cropping of the high-resolution 64MP sensor behind the lens.
In terms of extra features, the 10MP telephoto has OIS and PDAF, just like last year.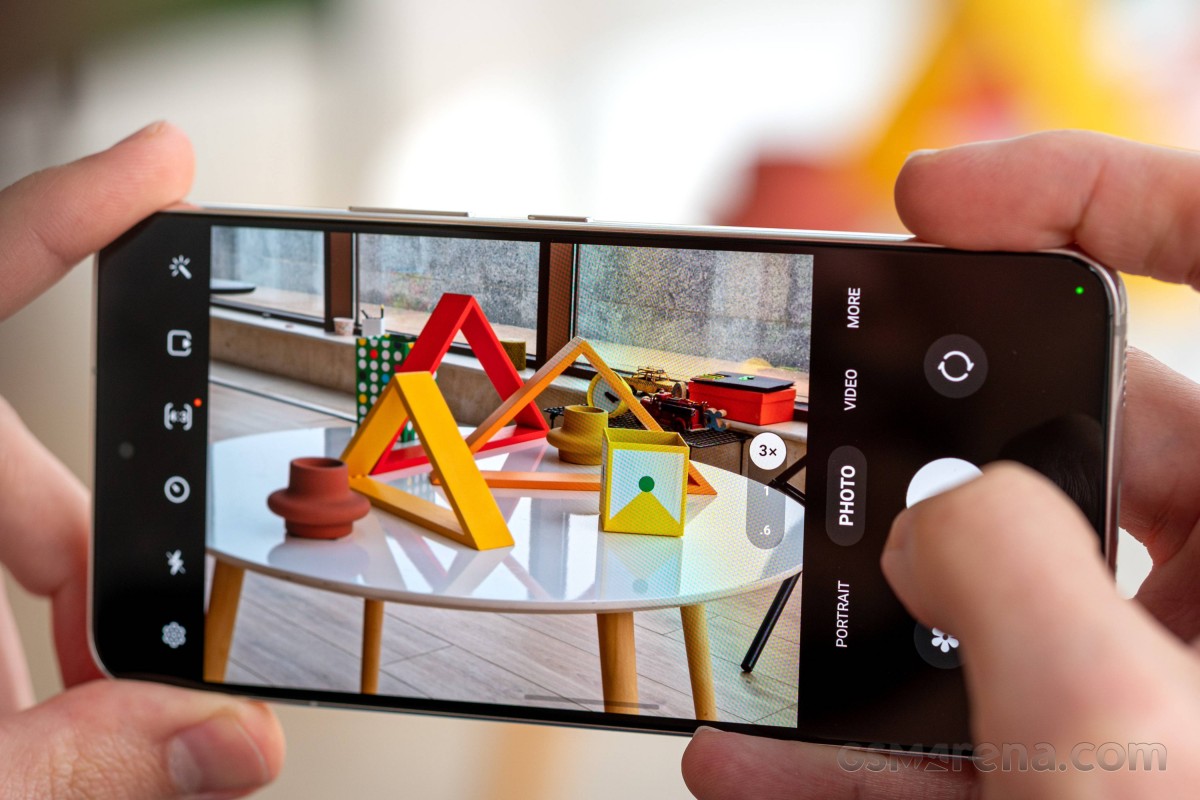 Before we get to some actual camera samples, we should talk about the camera interface briefly. The camera app is the same you'd find on every Samsung phone these days. Swiping left and right will switch between all available modes, and there's an option to re-arrange or remove some of the modes from the viewfinder. Vertical swipes in either direction will switch between front and rear cameras.
You get a whole bunch of interesting options in-camera settings, including the Auto FPS toggle for video, HEIF and HEVC encoding, RAW support and some experimental things like HDR capture.
All cameras support Night Mode. There's also a Pro mode, which now works across all cameras, including the telephoto, which was previously not the case.
ISO can be adjusted between 50 and 3200, shutter speed can go from 1/12000 to 30 seconds, exposure compensation is on a scale from -2 to +2, and the white balance goes from 2300K to 10000K. Beyond these, you also get a set of level adjustments - contrast, highlights, shadows, saturation and tint. You can also a few types of metering and a few focus modes, including manual focus. Pro mode is in-depth by any measure.
Photo quality
Let's start with the main 50MP camera. As we mentioned, it uses a Tetracell (or Quad-Bayer) sensor, and basic math dictates that it should produce 12.5MP images by default. The S22 actually saves these stills in 12MP. This is sort of the "unified" resolution that all of the rear cameras produce.
Unsurprisingly, these photos are very similar to those captured by our Galaxy S22+ unit. Just the same, these offer solid all-around quality with a solid amount of detail and mature color reproduction - not too dull and not oversaturated either, just with a bit more "punch" here and there. Dynamic range is also stellar.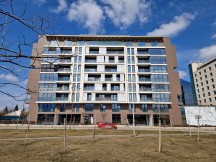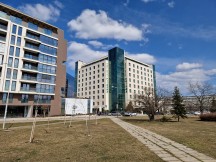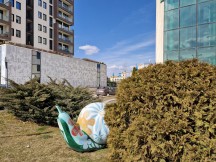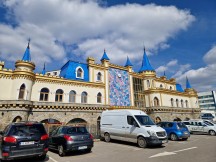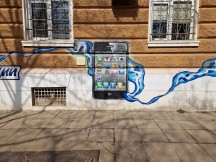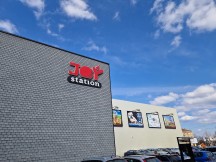 Samsung Galaxy S22: main 12MP camera samples
Just like on the S22+, however, these shots are far from perfect and free of issues. The biggest one is softness. Many surfaces, particularly in the shadows, are soft and even show signs of noise, which is uncharacteristic for Samsung. It's not a deal-breaking amount of noise, but the softness is still there nonetheless. Samsung is oversharpening details throughout the frame to compensate for the softness, which is not perfect either.
We should note that our vanilla S22 review unit appears to have less corner softness than our S22+ unit, which many of our readers have labeled as a "lemon". This is both good and bad news since it implies Samsung is having some lens inconsistency issues. Also, since we got our S22 review unit late, we get to test a more mature version of the software and unfortunately, the softness issue doesn't appear to be addressed, which is not ideal.
We snapped a few photos with last year's Galaxy S21 at the same time we went out to test the Galaxy S22 just to have the exact same conditions. While it is hard to confidently and quantifiably crown one of the two main cams as better than the other, we do tend to personally like Samsung's older 12MP snapper a bit better. We have more comparison samples with the Galaxy S21 inside our Galaxy S22+ review, if you want to check those out.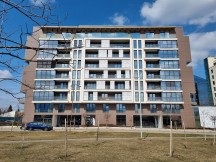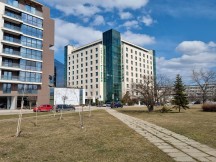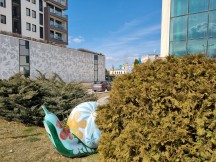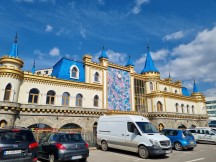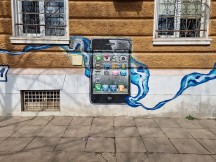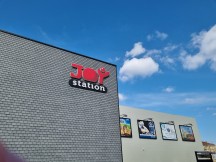 Samsung Galaxy S21: main 12MP camera samples
You can force the S22 to shoot in its full 50MP resolution. Capturing these takes a second or two extra, but the process is still among the speedier we've seen. Overall, 50MP stills look similar to the 12MP regular ones. That includes all of the great positive aspects like colors and dynamic range. You even get slightly more detail. Not much, though. And unfortunately, surfaces still come out looking quite soft. Plus, skipping the binning process can have some downsides beyond the obvious one of big file sizes. Fine patterns in the frame often experience Moiré fringing.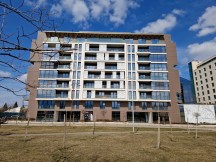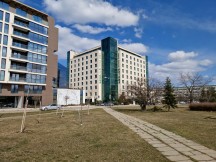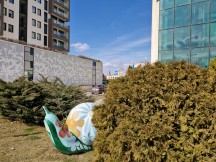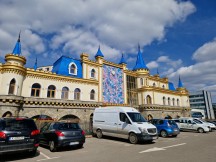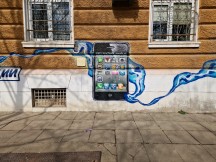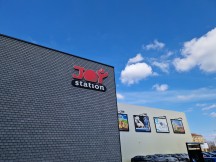 Samsung Galaxy S22: 50MP main camera samples
There is an additional mode on top of the 50MP one called Detail Enhancer. It mostly turned our opinion around on shooting in 50MP on the S22 after the regular one left us a bit underwhelmed. Detail Enhancer is actually debuting on the Galaxy S22 generation and also works on th Ultra at 108MP. What it offers is a more sophisticated AI-driver picture stacking that combines multiple shots to resolve the most detail possible. We have to say the results are impressive. The extra detail is there as promised while also maintaining consistency in other quality aspects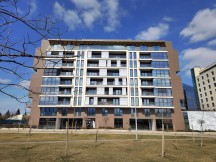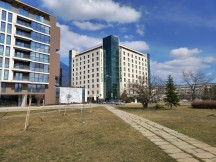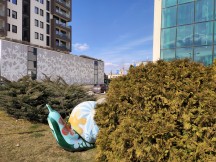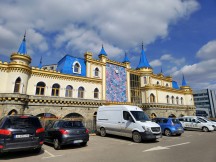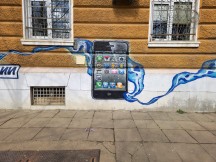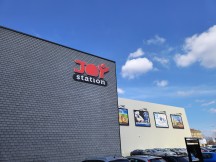 Samsung Galaxy S22 main camera samples: 12MP • 50MP • 50MP Detail Enhancer
Detail Enhancer does take a few seconds to capture a shot. Not more than Night Mode, though, and its toggle is kind of easy to miss within the camera interface unless you know to look for it. Other than these minor issues, we can wholeheartedly recommend it for its results. If you are going to shoot in 50MP mode on the S22 for the extra detail, you need this enabled.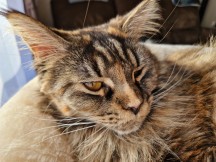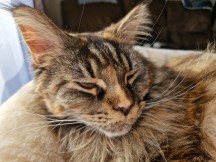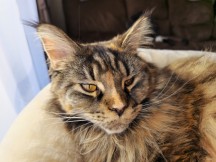 Samsung Galaxy S22 main camera samples: 12MP • 50MP • 50MP Detail Enhancer
Speaking of detail and the main camera, the easiest way to judge that is arguably pixel-peeping within our vast photo compare database. We made sure to include samples from the S22 at both 12MP and 50MP.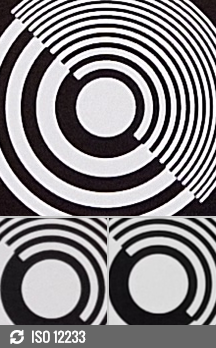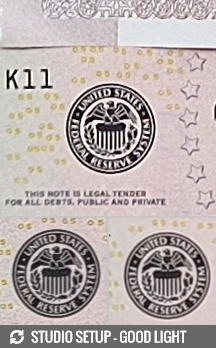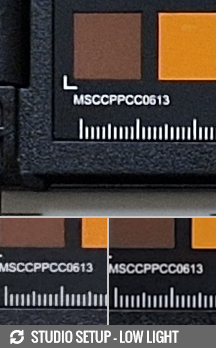 Samsung Galaxy S22 5G against the Samsung Galaxy S21 5G and the Samsung Galaxy S21 FE 5G in our Photo compare tool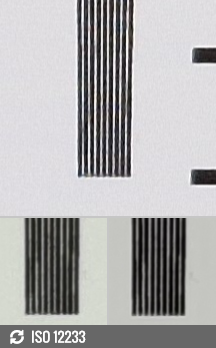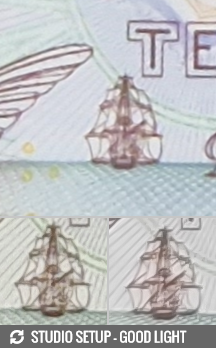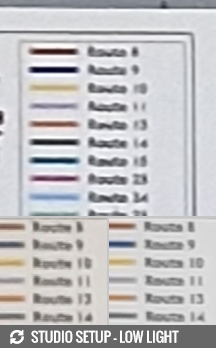 50MP: Samsung Galaxy S22+ against the vivo X70 Pro+ and the Xiaomi Mi 11 Ultra in our Photo compare tool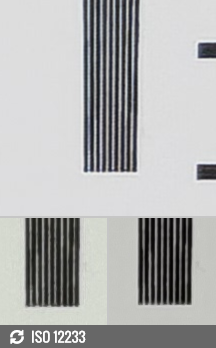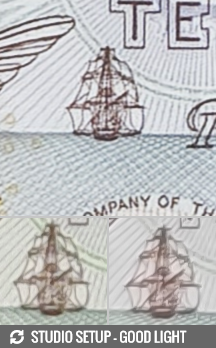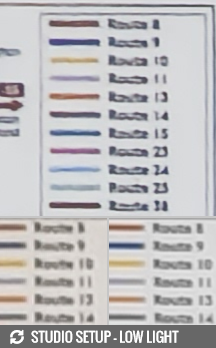 50MP: Samsung Galaxy S22+ Detail Enhancer against the vivo X70 Pro+ and the Xiaomi Mi 11 Ultra in our Photo compare tool
Moving on to the other interesting new camera on the S22 and S22+ this year - the 10MP 3x telephoto. Samsung decided to unify resolution across its cameras, and the telephoto saves stills in 12MP as well - exactly 4000 x 3000 pixels. This does mean that there is some upscaling at play, which is not ideal. Then again, Samsung has been doing this for years now.
Quality-wise, the telephoto is excellent. It captures sharp and detailed photos. Impressively so, in fact. There is certainly less sharpening applied compared to the main cam. Noise is kept at a minimum. Colors look great and are well-matched to the main camera. Samsung has always paid a lot of attention to consistency, which is much appreciated.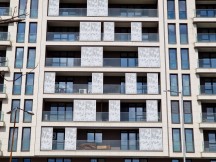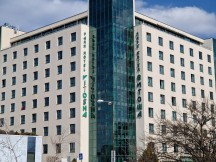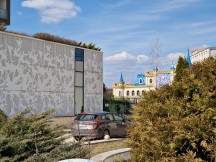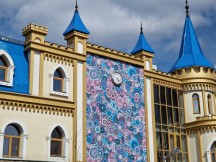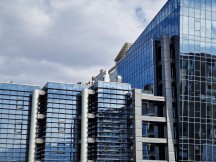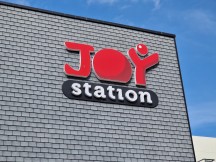 Samsung Galaxy S22: 12MP 3x telephoto camera samples
The S22 can actually go up to 30x digital zoom beyond its 3x optical. Even at 30x, shots are impressively usable. Not overly sharp or detailed, mind you, but given the circumstances still very decent. A lot of the lines are clearly "filled-in" algorithmically. Even so, these shots are perfectly usable.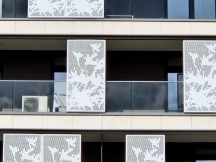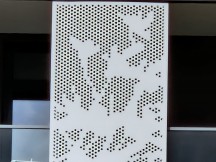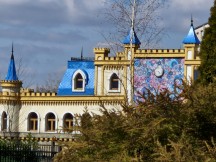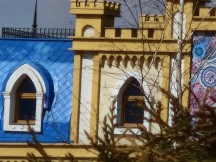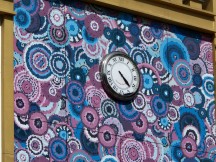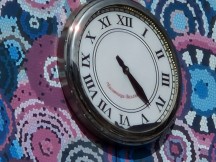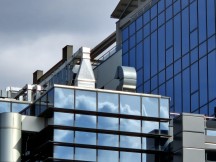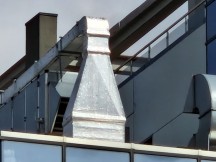 Samsung Galaxy S22: 12MP telephoto camera: 10x • 30x • 10x • 30x • 10x • 30x • 10x • 30x
Before we move on to other cameras, we should take a look at portrait photos on the S22. Portraits from the main camera are excellent. Subject detection and separation are nearly perfect and rarely prone to mistakes. The level of detail and colors are just as great as with regular photos. The quality of the background bokeh is also excellent.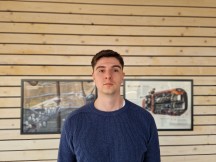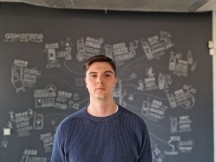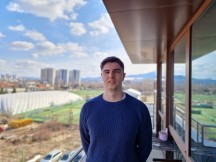 Samsung Galaxy S22: 12MP main camera portrait samples
Portrait mode works great on non-human subjects. You might need to exercise a bit of patience, though, for the subject detection to kick in properly.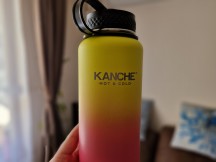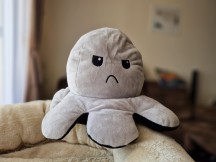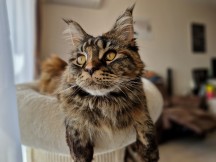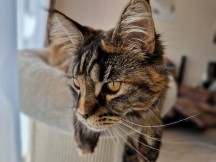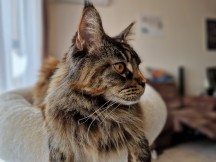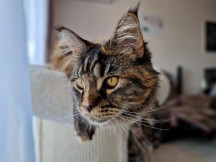 Samsung Galaxy S22: 12MP main camera portrait samples, non-human subjects
Just like its bigger sibling, the Galaxy S22 can also capture portraits with its telephoto camera. These look good enough but are noticeably softer than main camera portraits. Plus, you tend to end up with uncomfortably close shots at a normal portrait distance. So, unless you absolutely need to capture a portrait from far away, we would stick to the main camera.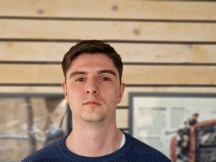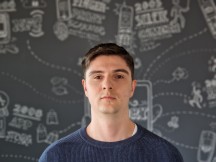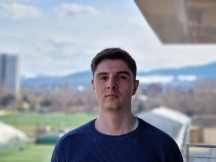 Samsung Galaxy S22: 12MP 3x telephoto camera portrait samples
The 12MP ultrawide camera is carried forward from the S21 generation. It is the same familiar 13mm, 120-degree field of view, f/2.2 unit, with fixed focus. The vanilla S22 and the S22+ both have fixed-focus ultrawide with autofocus only available on the S22 Ultra. Just like last year's S21 Ultra. Unfortunately, that means that you can't use the ultrawide for fancy macro shots. The main camera can't focus well at short distances. You can, however, get nice close-ups from the telephoto camera.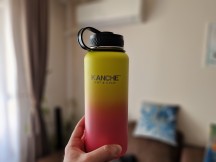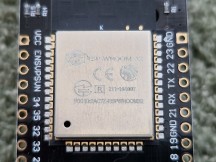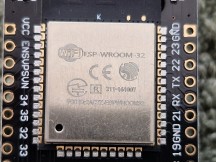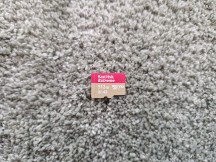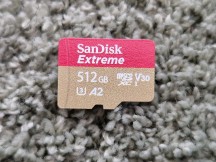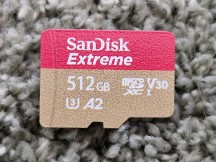 Samsung Galaxy S22 capturing macro shots with the main and telephoto cameras
This time around, the ultrawide is being labeled as 0.6x in the UI instead of 0.5 simply because the main camera on the S22 is quite a bit wider. So much so, in fact, that we found ourselves reaching for the ultrawide a lot less for walk-around shooting. Just like the other two back cams, this one also saves its photos in 12MP.
Ultrawide shots are solid, given what these kinds of cameras are generally capable of. They are reasonably sharp and detailed, though softness is expected and present pretty much all throughout the frame. There is some noise, as well, but hardly a bothersome amount. There is no aggressive smoothing due to noise suppression or oversharpening applied, which is great to see.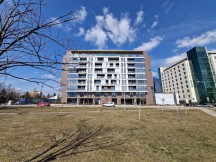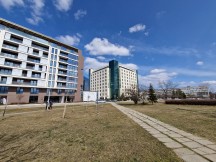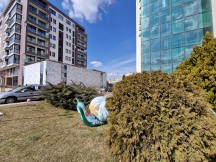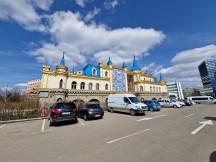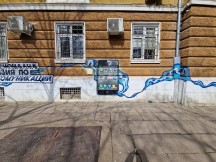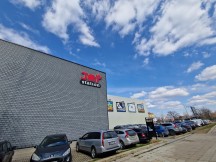 Samsung Galaxy S22: 12MP ultrawide camera samples
Colors look close to the main and telephoto cameras. That is to say, with just a bit of "pop" so as not to be dull, but not oversaturated either. Distortion correction is enabled by default, and it only takes away a small portion of the frame. There is a toggle in the camera settings to disable it if you're specifically seeking out the bulging barrel look for creative purposes.
Photo quality - selfies
The 10MP selfie camera is another bit of hardware Samsung deemed good enough to simply carry forward from the S21 generation, and we have to agree. The selfie continues to impress with its detailed and sharp shots. The autofocus works consistently well, even if the focus indicator in the UI can be a bit finicky and disappears on occasion. Dynamic range is great too.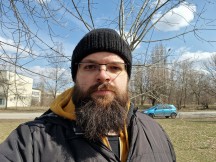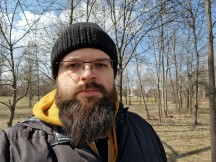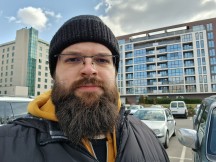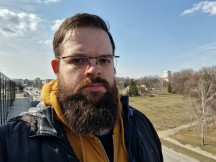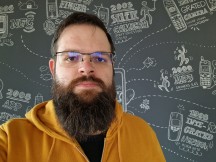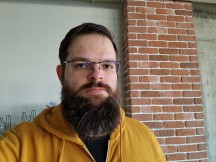 Samsung Galaxy S22: selfie camera samples
While we like the color science, we wish they looked more consistent with the other cameras. That's a long-standing issue, though, and we imagine it's a deliberate decision at this point. You can also choose whether you want warmer tones or not on the selfie with a toggle.
While not as proficient as on the main cameras, Portrait mode for selfies on S22 still does a fine job.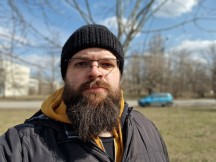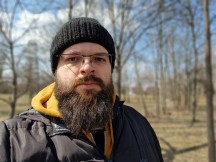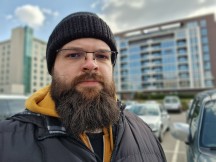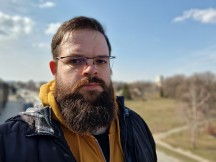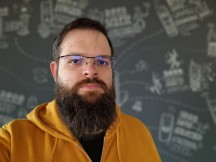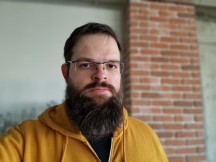 Samsung Galaxy S22: portrait selfie camera samples
We can spot the occasional mishap along the border between subject and background if we look closely, but no proper blunders like clipped ears or the likes. Dynamic range is as wide in portraits as in regular selfies, which is nice too.