Pricing

These are the best offers from our affiliate partners. We may get a commission from qualifying sales.

128GB 8GB RAM
$ 273.06
£ 219.99
512GB 8GB RAM
$ 279.99
C$ 349.98
1TB 12GB RAM
$ 599.99
Show all prices
Introduction
Just what is the Galaxy S10+? It's definitely a top of the line device, but is it Samsung's best smartphone ever? Or merely an iterative upgrade to the S9+ from last year? If you're struggling to answer those questions, here's an intriguing prospect: can it actually be both at the same time?
Nine years after the original Galaxy S birthed Samsung's flagship smartphone line, the S10+ came to shake things up in the mobile world once more, with its notch-less hole-punched Infinity Display, smaller bezels, three rear cameras, and an ever-evolving hardware design language that still looks pretty familiar. Turn it on and you'll find a wholly revamped interface sitting pretty on top of Android, so is the S10+ truly a pivotal device for Samsung, or just more of the same?
What's without a doubt is that it's still the company's top dog, that is, if you aren't into 5G. That will change very soon when the Galaxy Note10 lands to steal the S10+'s spotlight, which got us thinking: what would it be like if you bought an S10+ now, months after its release? Does it still have what it takes even if it will imminently be one-upped by its cousin from the Note line? Or will people that don't necessarily care for the S-Pen be better served by the S10+ even in the latter half of the year?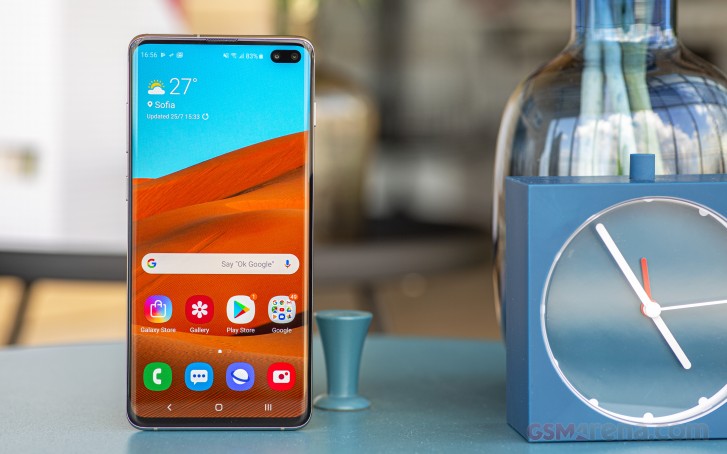 We've been using the phone for an extended period of time as our one and only daily driver, and this long-term review aims to bring you our thoughts about living with the S10+ day in and day out, in mid-2019. We'll go through what makes this phone unique, and let you know if the experience of owning it at this point in time is worth the still pretty hefty price tag. So buckle up and join us for the ride in the following pages.
C
Bro pls can you hit me up I have some personal questions
?
Yes u can m using it's gud