Video recording
The Galaxy S10 is a highly-capable video camera that offers 2160p video at 60fps and 30fps, HDR10+ capture, and 960fps slow motion recording at 720p. Of course, there's also 1080p at 30fps and 60fps as well.
With the H.264 codec, the 4K@60fps videos are captured at 72Mbps bitrate, the 4K@30fps - 48Mbps, the 1080p@60fps - 28Mbps, and the 1080p@30fps - 14Mbps. H.265 is also available, bringing those numbers down. HDR10+ footage is in H.265 only and the bitrate is 54Mbps. The audio is always recorded in stereo at 256Kbps bitrate.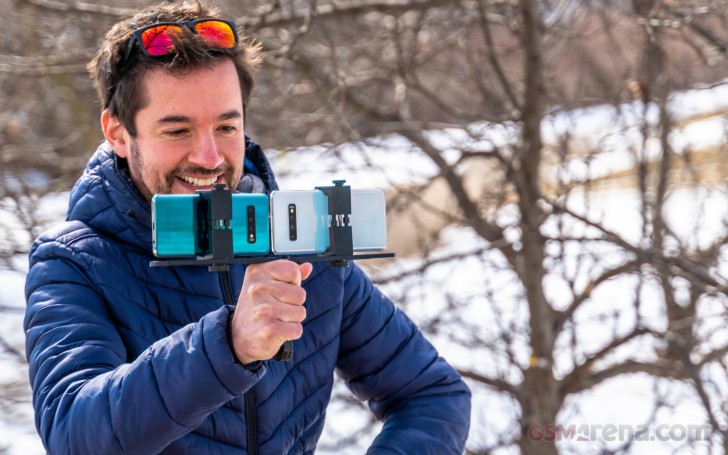 There's electronic stabilization available in all modes except 2160p/60fps. That's not all though - there is also a Super Steady mode for extra-bumpy occasions. Aiming to replace your GoPro, it uses the ultra-wide camera, which means no autofocus. It's also only available in 1080p resolution due to the processing power requirements and the lack of many extra pixels outside of the 2160p frame for the stabilization to crop in from. Those caveats aside, the results are mightily impressive (as impressive as having this reviewer go for a run at all).
The regular stabilization is already very good and it has you covered when more detailed footage (or, you know, autofocus) is required. It smooths out shake nicely and we didn't observe any jello effect or issues when panning.
Otherwise video quality is very good. 4K footage from the main cam is detailed and contrasty, with spot on color reproduction. There's virtually no difference between 30fps and 60fps clips in terms of detail, which is quite a feat.
1080p videos are similarly great and aside from the obvious drop in resolution (and consequently detail) when compared to 4K, they exhibit the same qualities.
The telephoto camera's output is nearly as good in 2160p@30fps as the main one, but going to 60fps brings a noticeable degradation in quality. And, surprise-surprise, the same applies to 1080p recording, only 1080p@60fps comes with an extra crop compared to 1080p@30fps.
There are no such issues with the ultra wide camera - it simply doesn't have 60fps modes. The 30fps ones are excellent though, provided your subjects are far enough to be in focus. Because, you know - fixed focus lens, and not fixed up close.
Samsung's doubled the time you can record super slow motion video to 0.4s in 720p, which translates to 12s when played back at normal speed. Alternatively, you can shoot in 480p for up to 0.8s and the S10 will upscale it to 720p. The feature that auto starts slow motion when it detects action in the frame is still here, and it's a blessing. It's optional, of course, so if you want to time your recording yourself you have that ability.
Samsung was keen to point out the S10 family's capability for 4K video recording with the selfie cam. Footage is very sharp and detailed, and the dual pixel autofocus locks onto your face nicely. Dynamic range isn't too wide, however, and more importantly the focal length is such that if you're hand-holding the phone in landscape (how all of video is meant to be recorded) you'll just manage to fit your head in the frame. Grab a selfie stick though, and it could work.
Here's how the Galaxy S10 compares against iPhone XS and the Google Pixel 3 in our Video compare tool.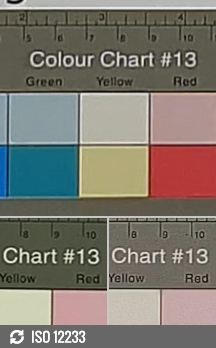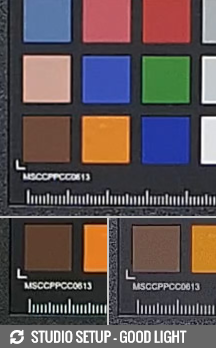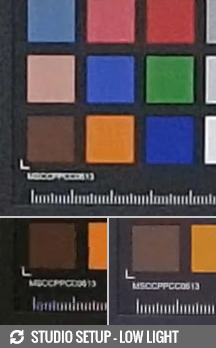 Galaxy S10+ against the iPhone XS and the Pixel 3 in our Video compare tool