Competition
Samsung came up with the M-series to be able to compete with the likes of Xiaomi in the affordable smartphone segment and it's no wonder that it's precisely a Redmi that is the Galaxy M20's most obvious alternative. The Redmi Note 7 is slightly more affordable than the baseline Galaxy M20 and has a more powerful Snapdragon 660 chip inside. It also manages to squeeze some extra endurance out of an otherwise smaller battery. The Galaxy does have an ultra wide camera where the Redmi opts for a depth sensor.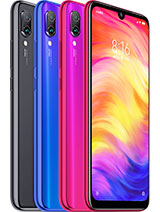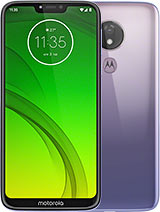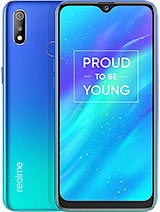 Xiaomi Redmi Note 7 • Motorola Moto G7 Power • Honor 10 Lite • Realme 3
The Moto G7 Power is more expensive than the Galaxy, but if you spec the Galaxy M20 to match the 4GB/64GB Moto, the difference shrinks to less than 10%. The Moto has Pie and is unrivaled in its endurance, but its 720p display isn't as sharp as the Infinity V one, even if it is brighter. The Moto takes better pictures and records 4K video, but the Galaxy M20's ultra wide cam could be more important to some.
The Honor 10 lite is in the same price bracket as the Galaxy M20, and depending on the RAM and storage configuration one ends up slightly cheaper. The Honor's EMUI is based on Pie, as opposed to the M20's Oreo, and its Kirin 710 packs more punch than the Exynos 7904 across the board. The Galaxy's battery lasts longer, though, and did we mention how rare ultra wide cameras on a budget are?
The Realme 3 doesn't have one either, but it has a beefier chipset inside and it outlasts the Galaxy M20 in all battery disciplines. It's slow to charge though, and does it over microUSB, plus its 720p display isn't as sharp as the Galaxy's 1080p.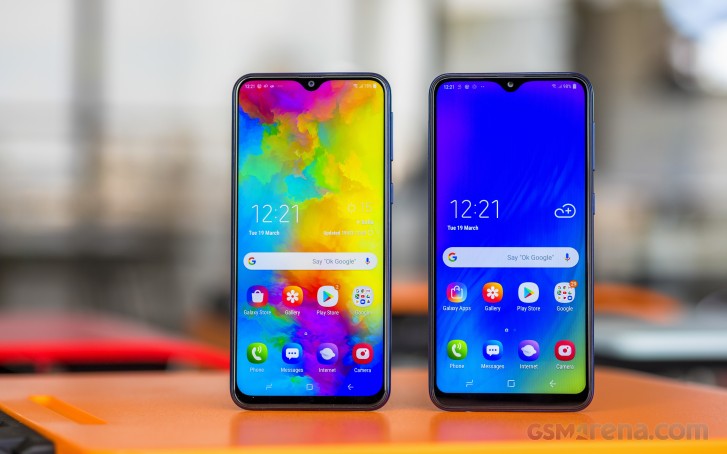 Verdict
The Galaxy M20 addresses a lot of the complaints we had with the M10 - it adds a fingerprint reader, a USB-C port and fast charging capability, and vastly improved performance. It is then an easy recommendation over its lesser brother unless you absolutely cannot stretch your budget.
It's a bit tougher against rival makers' offerings as you can easily find better performance or longer battery life, or newer Android, or this or that, for less money. Even so, the Samsung Galaxy M20 is a very balanced package that delivers in most key areas and is a very sensible entry into the world of Galaxy.
Pros
Excellent battery life, reasonably fast top ups.
Nice 1080p videos (but look below).
An ultra wide camera is hard to find in this segment.
Dedicated microSD slot.
Cons
No 4K recording even though the chipset supports it; no stabilization in 1080p either.
Android 8.1 is already dated, and updates for the lower-end phones aren't known to be speedy, if they happen at all.
Some competitors have more powerful chipsets.