Dual camera on the back
On paper, the Samsung Galaxy M20 shares its camera setup with the M10 and that means a 13MP primary camera, and a 5MP ultra wide angle secondary one. The main shooter has a 1/3.1" sensor with 1.12µm pixels and a narrow-ish 31mm-equivalent lens with an f/1.9 aperture and phase-detect autofocus. The ultra-wide's 5MP are stretched over a 120-degree field of view, which translates to around a 12mm equivalent focal length.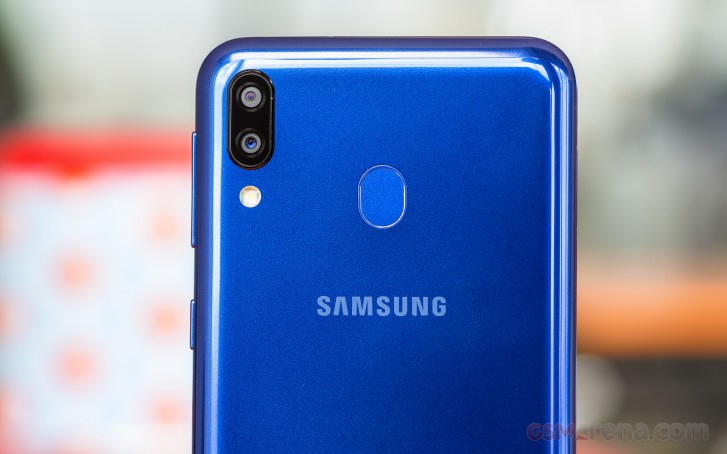 The camera app will be familiar to anyone who's picked up a Samsung phone in the past couple of years. Side swipes work for changing modes, while swiping up and down toggles between the front and rear cameras. There's a camera selector with the self-explanatory tree designation for switching between the main and ultra wide modules on the back.
The row of icons above the shutter button includes a cog wheel for accessing settings, an aspect ratio selector that toggles the full view mode (because who doesn't want 19.5:9 photos), flash mode selector, filter bank, and a front/rear toggle if you're not into the gesture-based solution.
Inside the settings menu you get access to the usual stuff: resolutions for stills and video, an HDR setting (Auto/On/Off), grid lines, the lot. The timer setting is here, while a more accessible viewfinder icon makes more sense in our book (also that's how it is on the S10). There's even a watermark option, which we accidentally flipped on and shot the samples that way, prompting a reshoot afterwards.
Image quality
Photos taken on the Galaxy M20 are okay, when you keep in mind its price and competition. Noise is well controlled (though still present), there's decent detail, and images are sharp across the frame.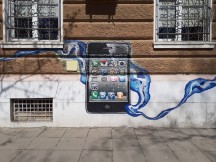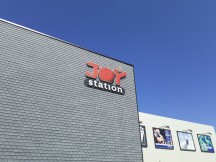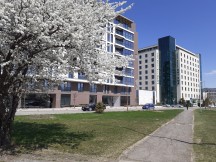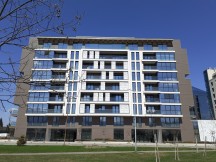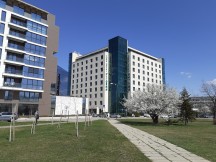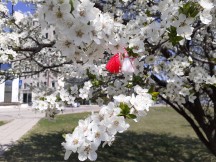 Camera samples, regular camera
Colors are a bit muted, uncharacteristically so for a Galaxy phone, but not really to the point of being an issue. Dynamic range isn't stellar either, but if you manage your expectations properly and appreciate where the Galaxy M20 stands, you should be happy with the output.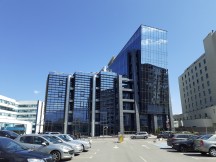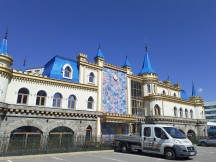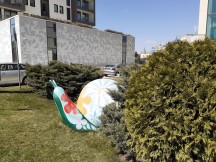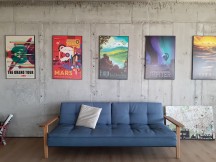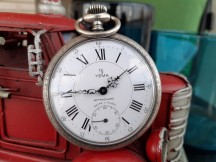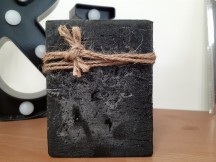 Camera samples, regular camera
Rich tone (Samsung's name for HDR) works well when it does work, only it's not too trigger happy in the auto setting, so you may wish to force it on for your more contrasty scenes. It's done a great job recovering the snail's shell, but you may notice a greenish tint to the highlights that have been brought back in all three scenes below.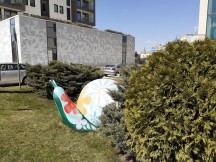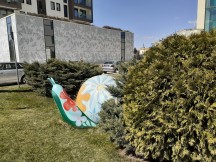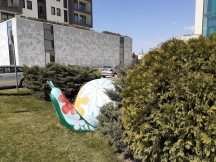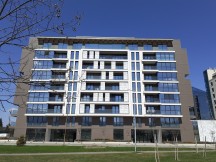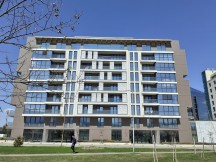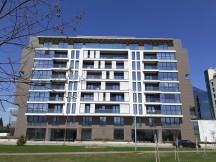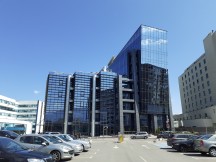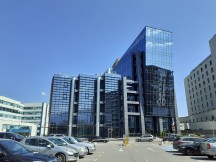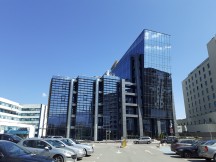 Rich tone (HDR): Auto • On • Off • Auto • On • Off • Auto • On • Off
The 5MP ultra-wide camera isn't a detail champ but it does reasonably well. Dynamic range is pretty limited and on top of that the shots are very distorted. Even so, we think it's nice to have an ultra wide cam, distorted as it may be, plus you could love it precisely for that look.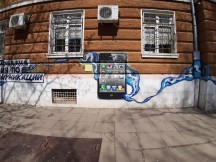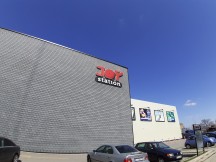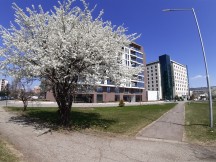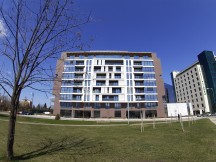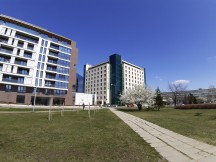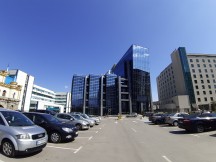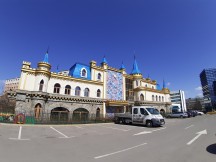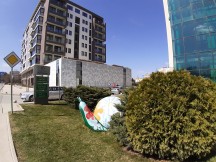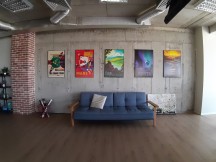 Camera samples, ultra wide camera
In low light the primary cam takes noticeably desaturated photos with blown out highlights - nothing out of the ordinary in the lower tiers of the market. Darker areas are noisy, but where there is enough light, there's actually decent detail, so that's nice.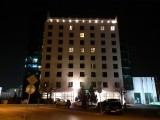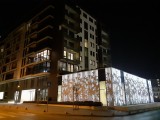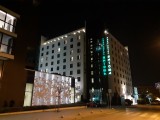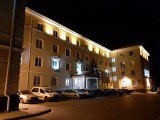 Low-light camera samples, regular camera
It's hard to come up with a good thing to say about the low-light shots from the ultra wide cam. Images are soft with noise reduction eating away all fine detail, while the higher ISO leads to notable loss of color. Once more - manage expectations.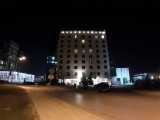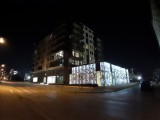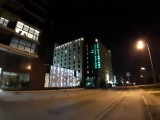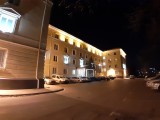 Low-light camera samples, ultra wide camera
Once you're done looking at real-life samples, don't forget to head over to our Photo compare tool to check out how the Galaxy M20 deals with our studio charts.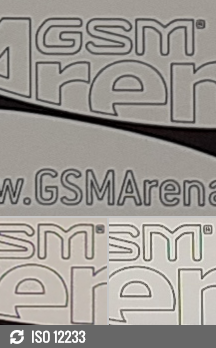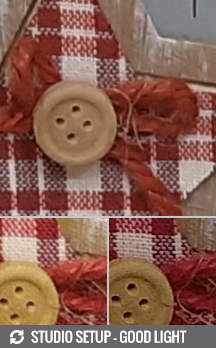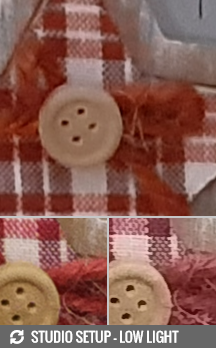 Samsung Galaxy M20 against the Redmi Note 7 and Moto G7 Power in our Photo compare tool
The Galaxy M20 does take portraits with blurred backgrounds in its Live Focus mode, but it doesn't use the ultra wide cam in the process. Basically, it looks for a face in the frame and keeps that in focus along with what it decides is the face's body, and blurs out the rest of the shot. Consecutively, that means there's no Live Focus for non-human subjects.
For all its limitations, the Live Focus mode actually does produce usable results, though your mileage will certainly vary depending on subject and background complexity. We did observe more than the usual amount of blunders with random spots of the frame remaining non-blurred.
8MP selfies
The Samsung Galaxy M20 has an 8MP camera on the front - an upgrade over the Galaxy M10's 5MP selfie shooter. Selfies in abundance of light are quite good for the class, with decent detail and pleasing colors.
Portrait selfies come with the customary brightening up of the face and minor detail smoothing. The subject isolation is acceptable, though more often than not we found the M20 to have errors here or there.
Video recording
The Galaxy M20 records video up to 1080p at 30fps - no 4K, and no 1080/60 either. Electronic stabilization is also notably missing. The bit rate of 1080p videos is average at 17Mbps while audio is recorded in stereo at 256kbps.
Video quality caught us a little by surprise - the Galaxy M20 captures highly detailed 1080p footage with little noise. Dynamic range is good too and even if the colors could use a little boost, we'd still rank the M20's 1080p clips among the better ones we've seen, not just in its class, but overall.
That's not really the case when it comes to shooting while walking when the lack of stabilization results in very shaky videos. The ultra wide cam does marginally better in this respect, simply because it's wide, but it's not remotely great either. That's on top of the already quite soft footage it produces.
Here's a glimpse of how the Galaxy M20 compares to rivals in our Video compare tool. Head over there for the complete picture.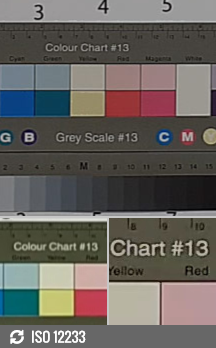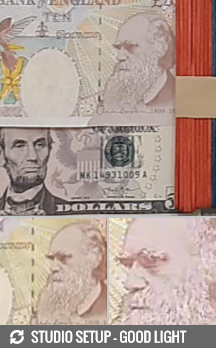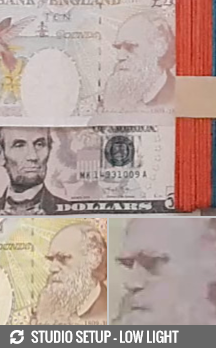 Samsung Galaxy M20 against the Redmi Note 7 and Moto G7 Power in our Video compare tool