Just the job
Samsung Galaxy J5 (2017) review: Just the job
13MP camera same as the J7's
Just like last year's models, the Galaxy J5 (2017) shares its camera setup with the J7 (2017). That means a Sony IMX258-based primary shooter with 13MP resolution and a 27mm-equiv. f/1.7 aperture lens. There's no stabilization, but if the A-series skip that, why should you expect it from the Js? There is a flash, a single LED one like Samsung tends to do it.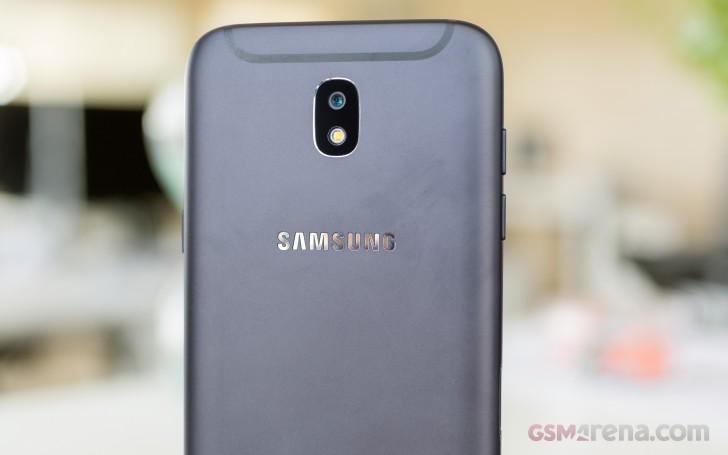 As part of the latest Samsung UX, the camera app is familiar from the flagship Galaxy S8, and yes, the J7 (2017). That means swiping down (or up) will switch between the front and back camera. Left brings up a panel with filters (no download option, though). Right lands you on a shooting mode selector. All pretty convenient, at least at first glance.
There is an issue worth noting here, and it has to do with HDR. It's not available as a toggle in straight in the viewfinder, and when you delve into the modes to enable it, it's only ON or OFF - there's no Auto. Perhaps the mid-tier chipsets can't handle all the calculations for Auto HDR with live preview?
A Pro mode is present too, though that's clearly a huge overstatement - you get control over exposure compensation, ISO and white balance presets, plus a metering mode selector, but no manual focus and no manual shutter speed. Not really the "Pro" we were hoping for.
A dedicated video mode and viewfinder would have been a nice touch, but Samsung's been stubbornly pushing the common one for stills and video, and if that's going to change, it certainly won't be with a mid-J-series phone.
The Galaxy J5 (2017) creates images that can best be described as just okay. We're not particular fans of the limited dynamic range, which coupled with an overall tendency to underexpose means you'll be getting pitch-black shadows in high-contrast scenes. Corners are a little soft too.
That said, there's detail to spare, and noise is pretty much non-existent. Colors are pleasing too, if a bit conservative in terms of saturation, especially in the reds.
HDR mode can help with dynamic range, and given the relatively restrained processing you can just leave it on all the time. Well, not really, because you don't get a live preview of the effect like on the flagships, and it also takes longer to process and save.
Oddly enough, the J5's panoramas differ from the J7's in resolution. Where the J7 produced images around 1,800px tall, the J5's are just above 1,200px. There are virtually no stitching defects or artifacts, but there's just not enough resolution.
Pixel-peeping through our Photo compare tool is always the right way to end your examination of a smartphone camera. We've picked the Huawei P10 lite and the Galaxy A5 (2017) to get you started, but you can compare to any of the phones we've tested before.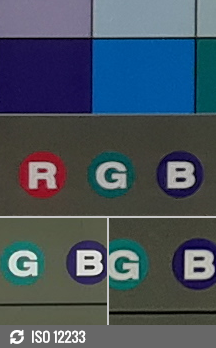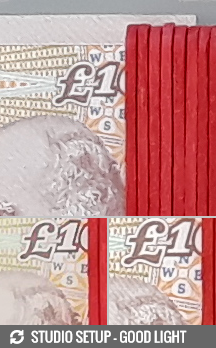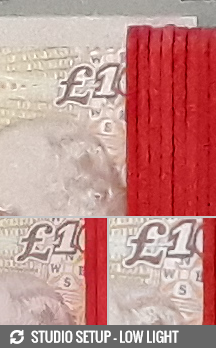 Samsung Galaxy J5 (2017) vs. Huawei P10 Lite and Samsung Galaxy A5 (2017) in our photo compare tool
Selfie shooter
The Galaxy J5 (2017) has another 13MP on the back, but it's a different one with a Samsung-made sensor and a fixed-focus lens with f/1.9 aperture.
Fixed focus shouldn't really be an issue with a front cam, since shots are generally taken at arm's length, but we've had mixed experience getting into the J5's focus plane - apparently you need to be a little closer. It's not isolated to the J5 too - the J7, A5, and A7 for 2017 behaved similarly.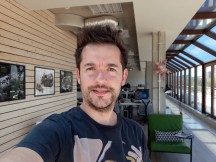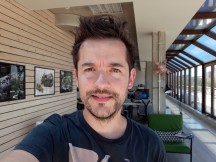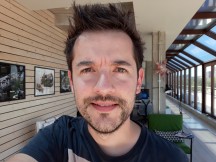 Selfie samples at different distance
When in focus, the J5's selfie shots are excellently detailed. Colors are true-to-life, and the cam's dynamic range can handle sun on your forehead quite well.
The J5's selfie cam is a life-saver in very low light, in conditions where you'd otherwise end up with an unusable shot. The question remains whether you want to have usable shots from such occasions, but that's up to you.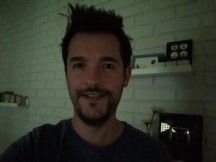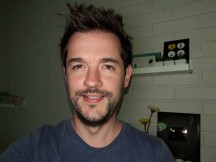 Dark room: Flash off • Flash on
Video recording
The Galaxy J5 (2017) records video at up to 1080p and 30fps. The lack of 4K is currently the norm at this price point, so, we can't realistically ask for more.
Clips get saved in a standard MP4 format, with a bitrate of around 17 Mbps, an AVC video stream and an accompanying AAC audio one. The latter is captured in stereo at 48 KHz/256kbps.
The detail levels of the 1080p footage are high while noise is kept kept at bay. Color saturation could use a boost, but even as it is, it's pleasing nonetheless. Dynamic range, on the other hand, is limited, just like in stills.
Next up, you can download an unedited sample (11s, 24MB) to leave YouTube's compression out of the equation.
Last, but not least, head over to our Video compare tool to see how the J5's footage stacks up against the competition. We've pre-selected the Huawei P10 lite and the Galaxy A5 (2017) but you can play around and pick a different set for comparison.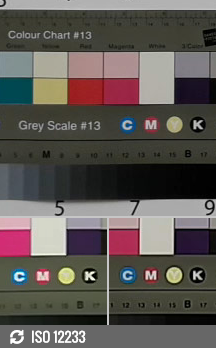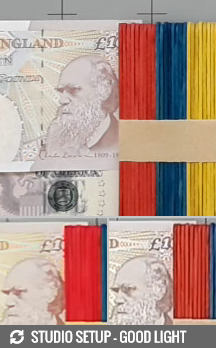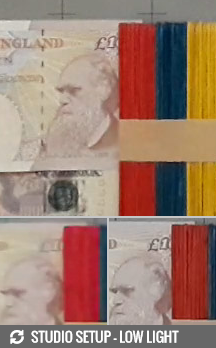 Samsung Galaxy J5 (2017) vs. Huawei P10 Lite and Samsung Galaxy A5 (2017) in our video compare tool