The competition
It is not particularly hard to find viable competitors to the Galaxy A52s 5G within its rough mid-ranger price bracket. Though in fairness, Samsung has made the task significantly harder, in the best possible way, now that the refreshed model comes with a snazzy new Snapdragon 778G chipset, at little to no extra cost and at no notable expense to its other strengths.
And the A52s 5G has plenty of those - an excellent 120Hz, 6.5-inch Super AMOLED panel, solid battery life from its 4,500mAh and decently-fast 25W PD charging, a very good stereo speaker setup, plus a 3.5 mm audio jack and ample power from that shiny new Snapdragon 778G chipset. Not to mention the excellent modern connectivity options, like 5G, Wi-Fi 6 and Bluetooth 5.2.
The phone's excellent exterior should also not be overlooked, and we're not just talking about the eye-catching pastel colors that also include a great silky, rubbery finish. Just like its predecessors, the A52s 5G comes with Gorilla Glass 5 and, more impressively, IP67 official ingress protection rating. That alone is practically impossible to match at this price point, outside of Samsung's own offers.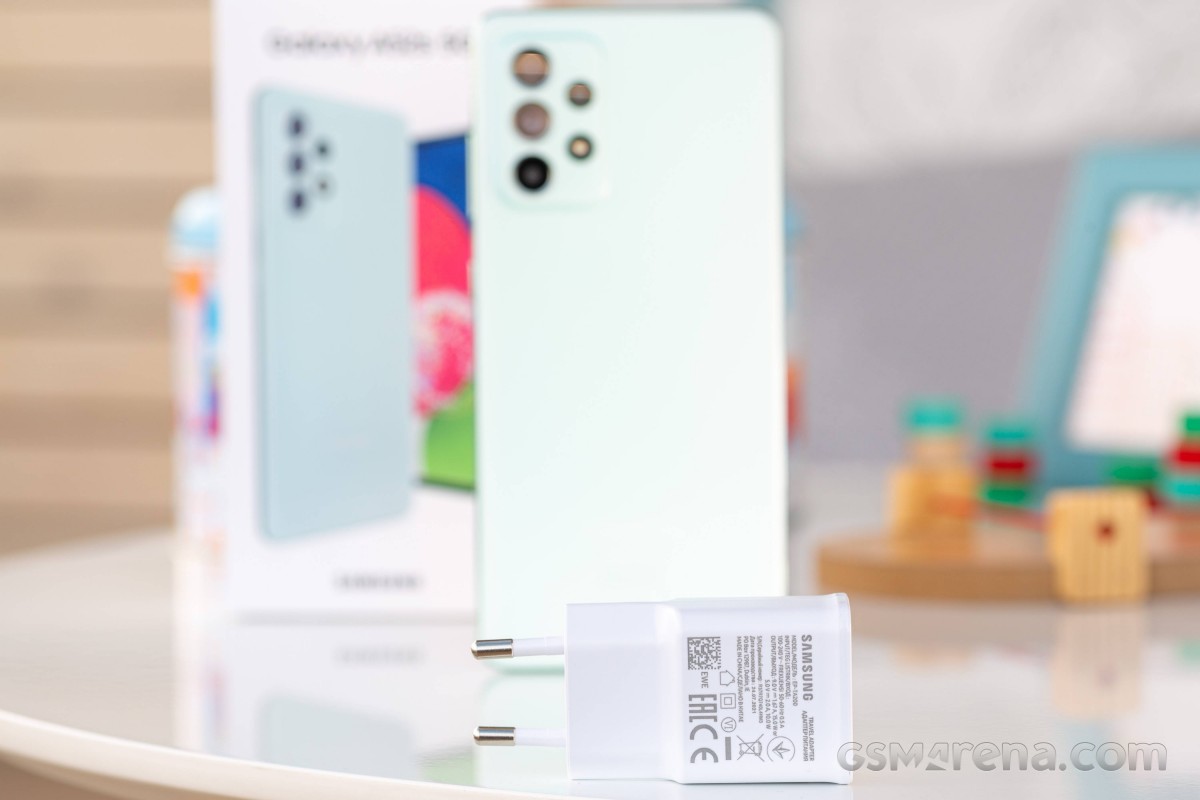 Speaking of which, if your budget is not set in stone, why not look into the Galaxy S20 FE. It has a similar 120Hz AMOLED but offers much better performance thanks to the flagship-grade Snapdragon 865 5G chip. The S20 FE has a better camera on the back, too - there is a 12MP primary with OIS, a dedicated 8MP tele camera with OIS and 3x optical zoom, while the 12MP ultrawide shooter is a match to the A52s'. And if these aren't good enough reasons to spend more, then there is fast wireless and reverse wireless charging, too. Oh, and in case ingress protection matters to you, the S20 FE has an even better IP68 rating.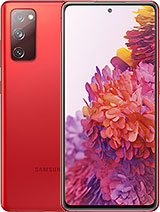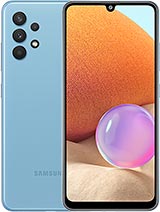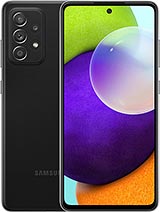 Samsung Galaxy S20 FE • Samsung Galaxy A32 • Samsung Galaxy A52
On the flip side, if you don't mind giving up a few extras in the name of saving a buck, then the Galaxy A32 is still a great option. Not to be confused with the A32 5G, though. You still get a solid 6.4-inch, 90Hz Super AMOLED panel, an even bigger 5,000mAh battery, with excellent 119 hours of endurance in our tests. You also get most of the same camera setup, with a few downgrades and nearly all of the same software features from One UI and excellent three-Android-release and four-year security packages software support promise. No stereo speakers, ingress protection and a significantly worse chipset, though.
Also, another a bit more "out-there" suggestion for you - if you really like the A52s 5G, but just wish you didn't have to spend as much for it, you can probably hunt around for a deal on the original Galaxy A52 and get most of the same experience. You will be sacrificing on 5G, the 120Hz refresh rate (though you still get 90Hz) and some performance overall in the chipset department and connectivity options. Technically, the same logic can be applied to the A52 5G, as well, though the price delta there just doesn't seem to be worth it at the time of writing.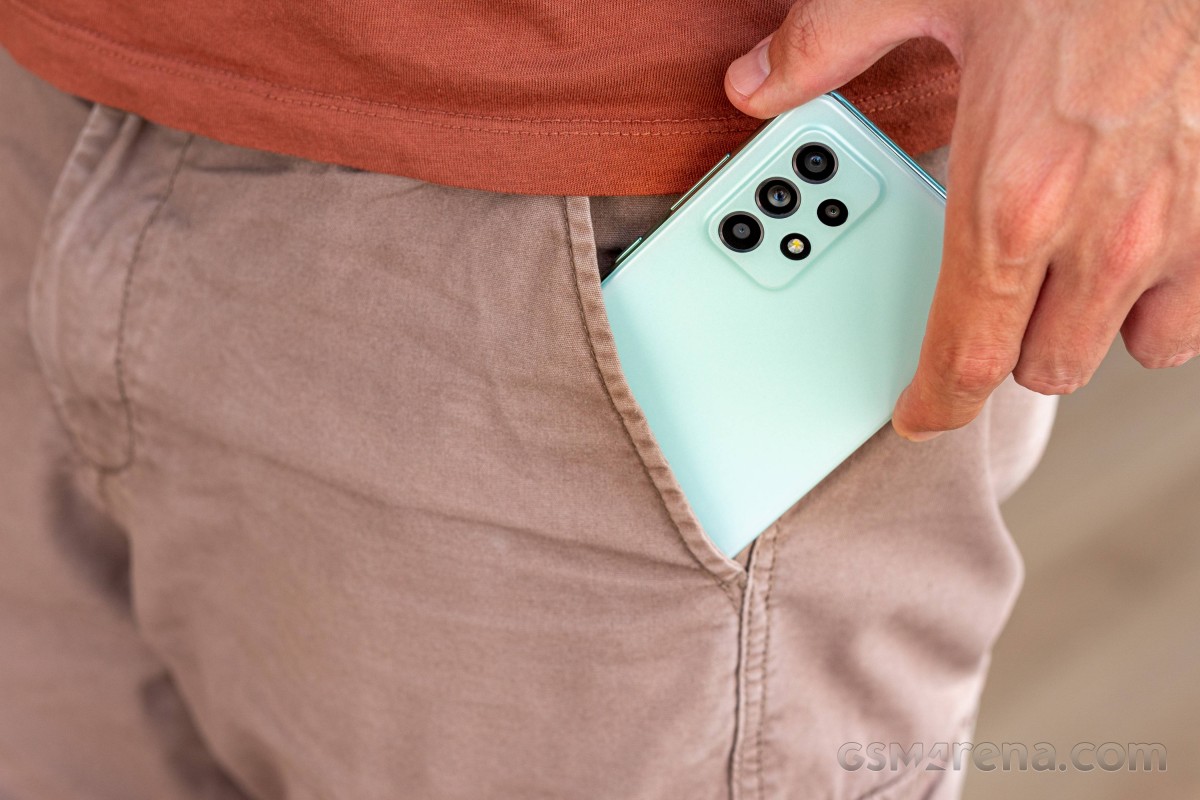 There is plenty of value to be had outside camp Samsung, often for a notably lower price too. Some highlights include the Xiaomi Redmi Note 10 Pro. For just shy of EUR 250, it offers an excellent 6.67-inch, 120Hz, AMOLED, HDR10 panel, stereo speakers, a big 5,020mAh battery, with 118 hours of endurance in our testing and 33W fast charging and a quad main camera setup, with a 108MP snapper at the helm. Slightly worse Snapdragon 732G chipset, with no 5G, though and an IP53 rating.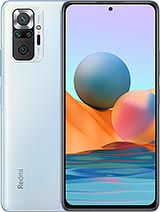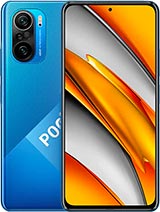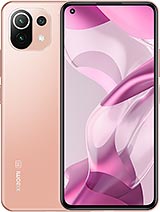 Xiaomi Redmi Note 10 Pro • Xiaomi Poco F3 • Xiaomi 11 Lite 5G NE
Depending on your personal priorities, you can go for the Poco X3 instead and get a similar overall package, but with a significantly better Snapdragon 870, 5G-enabled chipset and just some minor sacrifices in other departments like a 48MP main camera and a smaller battery.
We would also be remiss if we didn't mention the Xiaomi 11 Lite 5G NE, which practically seems crafted as a direct competitor to the A52s 5G. Some of its highlights include a 6.55-inch, 90Hz AMOLED display, with HDR10+ and Dolby Vision, stereo speakers, the exact same Snapdragon 778G chipset, a nearly-identical 4,250mAh battery, with 33W charging and a similar camera setup, with a 64MP main snapper, but also a dedicated 5MP 50MM telephoto. All of this for a notably lower price than the Galaxy A52s 5G.
Like we said, there is no shortage of great offers in the mid-range segment, so here are a couple more. Depending on where you live, the OnePlus Nord 2 5G might be a great one. A few of its standout features include a high-end MediaTek Dimensity 1200 chipset, 65W fast charging on its 4,500mAh battery, as well as a 50MP, OIS-enabled main camera.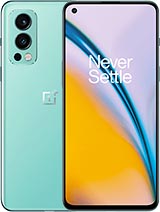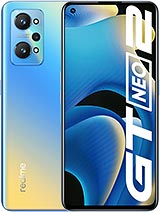 OnePlus Nord 2 5G • Realme GT Neo2
Last, but not least, you could look into the Realme GT Neo2, again depending on local availability, though. It packs, among other things, a Snapdragon 870 5G chipset, 6.6-inch, 120Hz AMOLED display and a big 5,000mAh battery, also capable of 65W charging.
Our verdict
The Galaxy A52 line, in our opinion, has successfully managed to hit the "sweet spot" within Samsung's strong and compelling current Galaxy A lineup. The newest A52s 5G refresh has flawlessly executed a chipset upgrade, only bringing more value to the table. The Snapdragon 778G is not only all-around faster than the Snapdragon 750G it replaces, but it also brings along some nifty connectivity upgrades, namely Wi-Fi 6 and Bluetooth 5.2. Most importantly, though, it does so without harming or downgrading the other aspects of the Galaxy A52 and without really increasing its price tag either.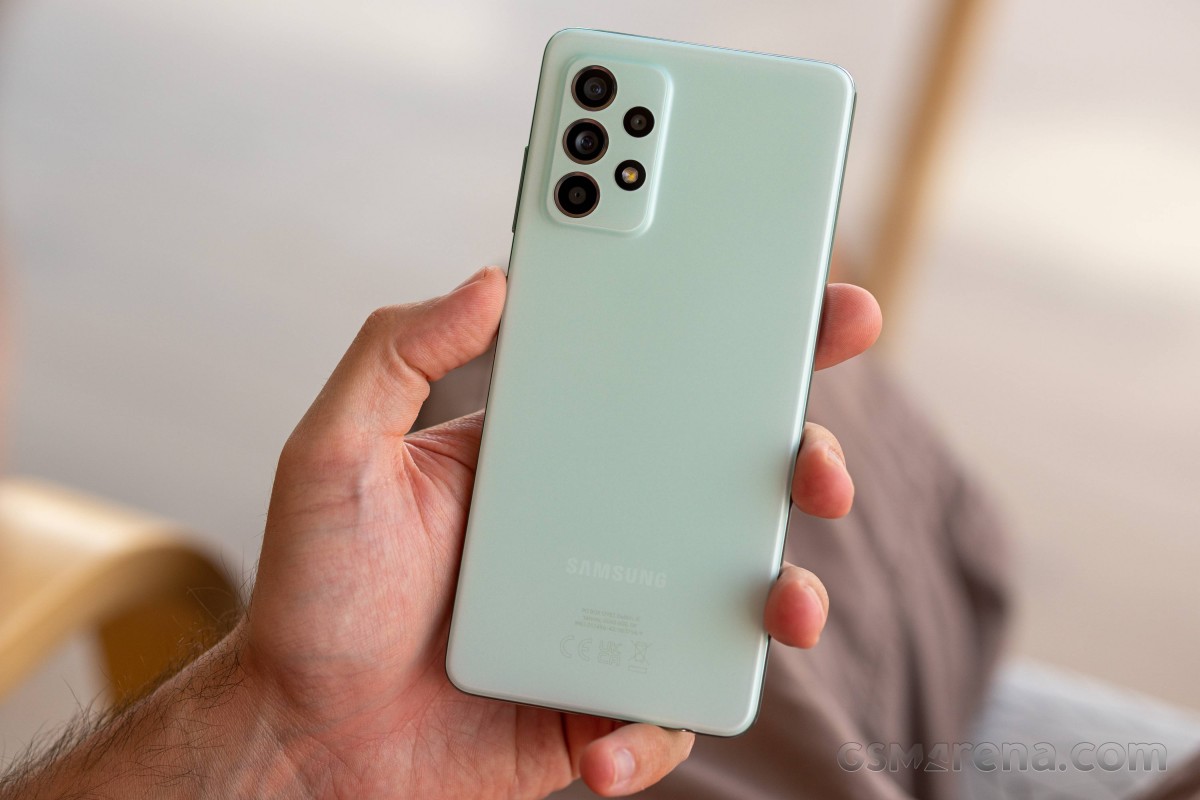 If you are after a great value-proposition from Samsung in 2021, or alternatively, really need an IP67 ingress protection rating for under EUR 450 at current pricing, then look no further than the Samsung Galaxy A52s 5G. Or, perhaps the A52, if you can find a good deal and can live with the trade-offs. It's also important to note Samsung's promise of extended software support on the Galaxy A line as an extra value add. You can expect 3 major OS updates, as well as 4 years of security patches.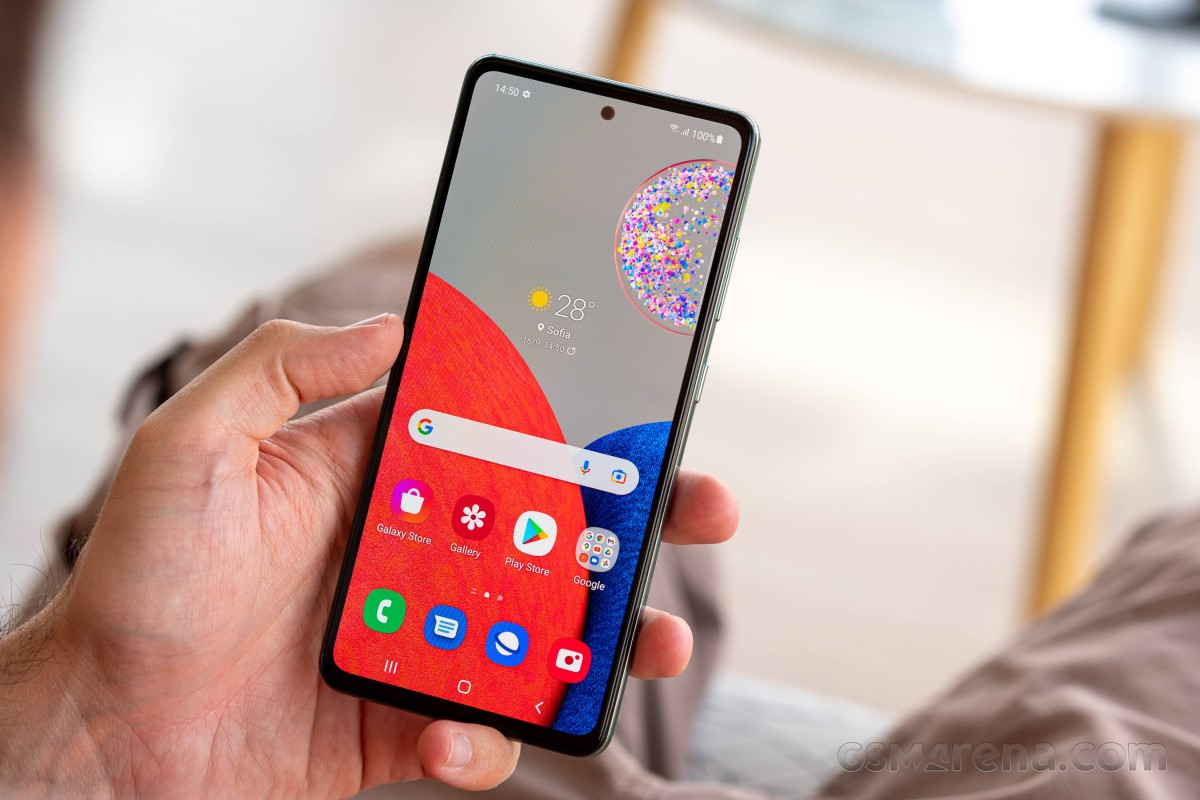 Even with all that said, though, we understand that many of you will look around at what many competitors are currently offering at this price point and still find the Galaxy A52s 5G a bit lacking and not quite hitting the right sports for you, personally. Samsung's MSRP is a bit on the higher end. However, price and value are not the same things. Also, value is, in a major way, a subjective matter, and thankfully, there are plenty of alternatives and competing formulas to choose and pick from nowadays.
Pros
Nice color options and new silky finish, standout, stylish design, IP67 rating, Gorilla Glass 5.
Bright AMOLED display with 120Hz refresh rate.
Solid battery life. 25W charger in the box in some markets.
Impressive hybrid stereo speaker setup for the price range.
Latest One UI 3.1 and Android 11 setup, with plenty of advanced Samsung features and a promise of 3 major OS updates and 4 years of security patches.
The Snapdragon 778G chipset offers a nice overall performance boost over the Snapdragon 750G, as well as some connectivity upgrades.
Versatile quad camera setup, with OIS on the main 64MP snapper and solid camera quality.
4K video recording with every camera and at every zoom level.
Cons
Still priced a bit too high compared to viable alternative devices.
Color consistency in photos across the ultrawide and main cameras needs some work.
Video stabilization only available in 1080p.
Pricing

These are the best offers from our affiliate partners. We may get a commission from qualifying sales.

128GB 6GB RAM
$ 399.99
£ 209.99
128GB 8GB RAM
₹ 21,399
256GB 8GB RAM
€ 273.46
Show all prices