The same familiar quad-camera setup
The camera setup on the A52s 5G is "familiar" in the sense that most every modern mid-ranger that's worth its salt is rocking a main+ultrawide+macro+depth camera arrangement these days. Credit where credit is due, though, Samsung opted for a higher-res 64MP Quad Bayer main cam instead of a 48MP unit. One that has a fairly bright aperture of f/1.8 and a sensor size somewhere in the 1/1.7X" neighborhood. The ultrawide unit is also a higher-res option at 12MP, f/2.2, instead of an 8MP one. Same goes for the dedicated macro and depth sensors, which are 5MP, f/2.4, instead of the popular 2MP units.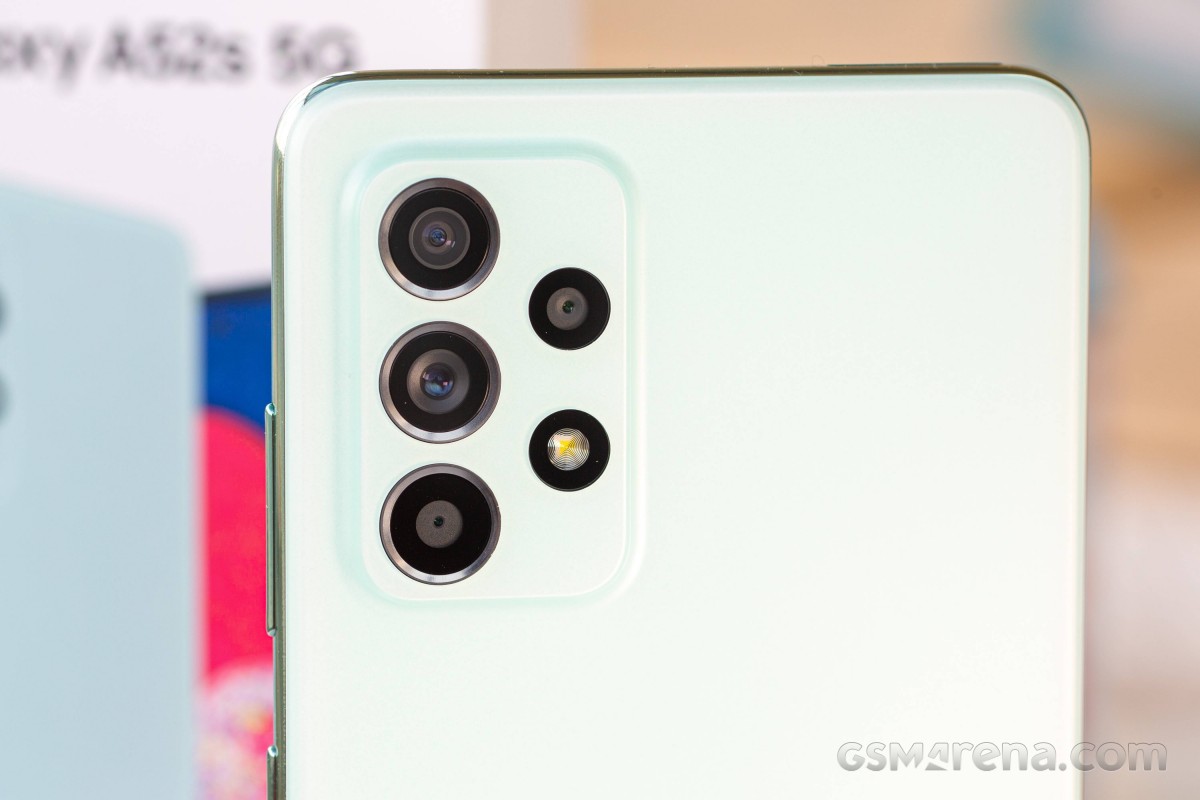 Our review unit can either use a Samsung s5kgw1p sensor, commonly known as the GW1, for its primary 64MP Quad-Bayer snapper or a Sony IMX682. Unfortunately, we have no way of knowing which one our unit has without disassembling it. The same goes for the 32MP selfie, which can either be the Samsung s5kgd2 or the Sony IMX616.
The ultrawide uses a Samsung s5k3l6 sensor, which is technically a 13MP module, though it is being marketed and used at 12MP in the Galaxy A52s 5G.
Camera UI
Just like the camera hardware itself, Samsung hasn't really changed anything with the camera app on the A52s 5G. It is a truly familiar affair - shutter and a mode carousel on the right, along with toggles for cameras and zoom levels (in the case of the A52 - 0.5x, 1x, 2x, 4x and 10x), as well as a Scene optimizer indicator/toggle in the corner. The A52s 5G can distinguish between 30 scenes automatically. On the opposite side - resolution and aspect, timer, flash controls and some color filters.
Samsung did not skimp on the available modes either. In no particular order, users can enjoy AR DOODLE, FOOD mode and SINGLE TAKE. Most of these originally debuted on flagships, but have since made their way on to midrangers.
One new addition to the mix is FUN MODE. We won't bet too much into it, but at its core it is a nifty collaboration with Snapchat, meant to promote the new Galaxy A series. It bakes a frequently changing set of Snapchat filters right into the main camera app, alongside a link to get the full set within the Snapchat app.
The camera settings menu and the available options haven't changed either. It is worth noting that the options change depending on whether you enter settings from a photo or video come. The latter is where you will find a toggle for the always-on by default video stabilization, in case you want to do some tripod shooting.
You get Pro mode for both photos and videos as well, with a similar, in-depth set of features. It offers adjustments for ISO from 50 to 4000, shutter speed from 1/6000 to 10 seconds, white balance from 2300K to 1000K, as well as exposure compensation and the ability to set different spot metering for the expose and autofocus.
One interesting and not-so-common addition to the Pro model is the separate Levels menu, which offers control over contrast, highlights, shadows, saturation and tint. These are parameters you typically find and tend to adjust in editors, but it's kind of nifty to have them separated into this way as you are capturing the shots.
Daylight image quality
The default 16MP daylight photos from the main camera on the Galaxy A52s are quite decent, even if mostly unremarkable. Dynamic range is wide enough for what we're used to in the midrange, though a higher-end phone will still get you better developed tonal extremes.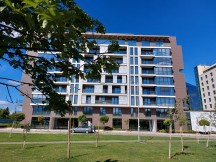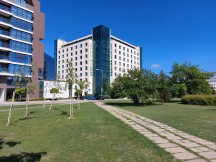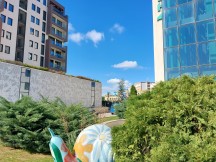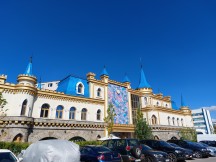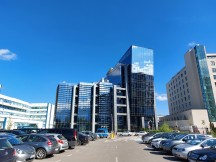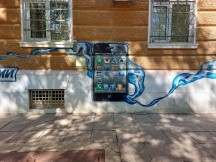 Samsung Galaxy A52s 5G: 16MP main camera samples
The A52s 5G has auto HDR, as well as an AI scene optimizer. Both enabled by default and typically doing a pretty decent job. However, on occasion, we did notice that shots in sunny conditions can come out looking overexposed, or rather a bit too bright. Disabling both systems produces a bit more-toned-down stills, which some might like better.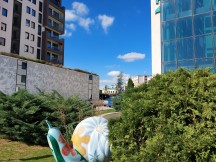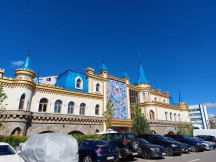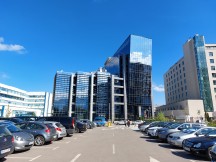 Samsung Galaxy A52s 5G: 16MP main camera samples, HDR and AI off
Shooting in full-res 64MP mode also somewhat mitigates the overexposure issues, which is kind of odd, since both Auto HDR and AI scene enhancement are still available and working in 64MP mode.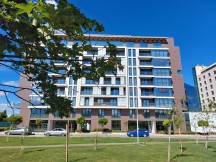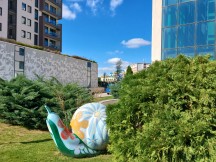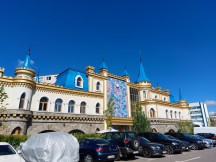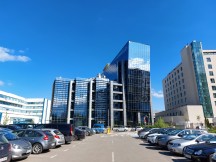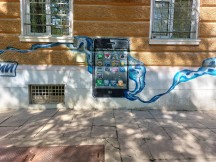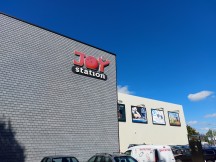 Samsung Galaxy A52s 5G: 64MP main camera samples
You don't really get noticeably more detail in these 64MP shots, but you do have to wait a bit more for the A52s 5G to capture them and then deal with significantly bigger files.
The Galaxy A52s 5G lacks a proper telephoto camera - that one is reserved for the A72 line. Still, we have seen 64MP Quad Bayer shooters do a pretty good job of cropping and demosaicing for some strong 2x results. Though we can't say for sure whether the A52s 5G is going that route or upscaling 16MP shots and then cropping instead, we are willing to give the 2x photos a soft pass. Pun intended since the extra softness is noticeable, though hardly obtrusive.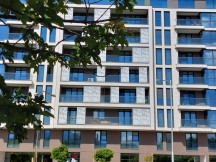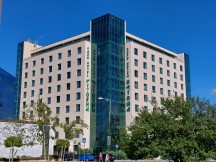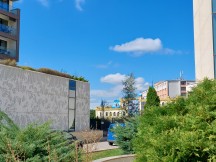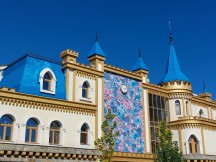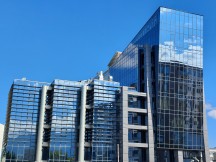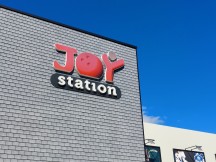 Samsung Galaxy A52s 5G: 16MP main camera 2x zoom samples
You can go all the way up to 10x zoom, with an intermittent toggle for 4x also part of the UI. We have to say that even at 10x the quality of the stills left us pleasantly surprised. Detail is plenty and more importantly, noise is kept at bay well when there is enough light in the scene.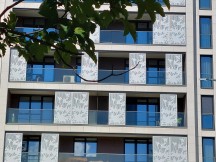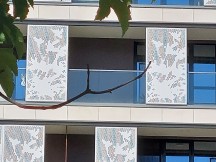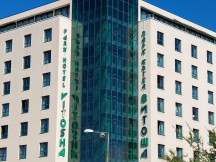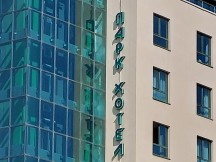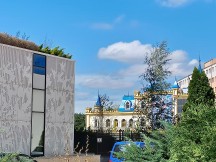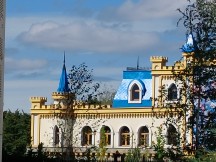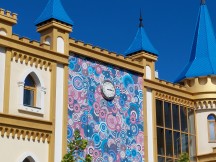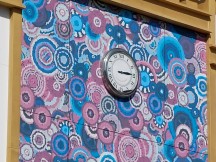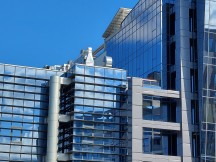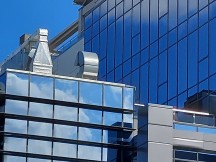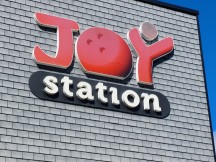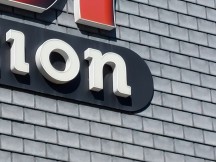 Samsung Galaxy A52s 5G 16MP main camera zoom samples: 4x • 10x
The 12MP ultrawide shots also deserve plenty of praise. Softness, while still definitely visible around the edges of the frame is not nearly as much of an issue as we have seen from other mid-range and budget ultrawide.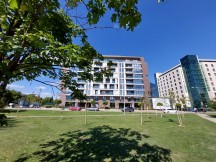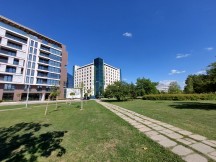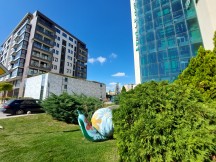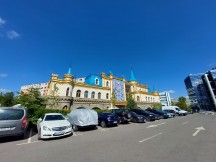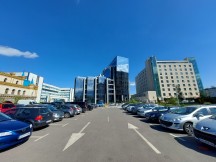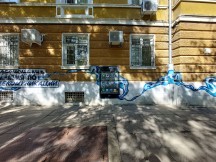 Samsung Galaxy A52s 5G: 12MP ultrawide camera samples
Perhaps the only gripe we have with the ultrawide photos is that they feature a noticeably different color rendition, compared to the main camera. Not necessarily a worse one, but definitely different, which is not typical for Samsung and their good track record in color consistency across cameras.
Moving on to the last two cameras on the back of the A52s 5G, we first have the 5MP macro, which is an all-around very competent snapper. Given proper expectations, naturally, since we are looking at a fairly dim f/2.4 lens here and nothing fancy like autofocus.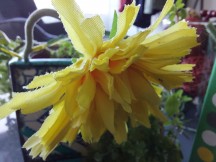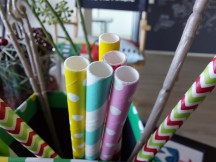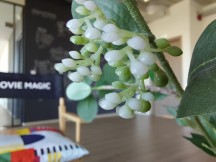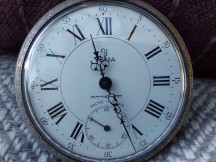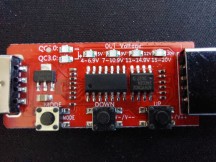 Samsung Galaxy A52s 5G: 5MP macro camera samples
Even so, the focus plane is fairly wide and forgiving. You still have to fiddle a bit to get just the right angle and distance, but the final results are worth it. Detail is excellent. Just make sure to have plenty of light in the scene as well.
The other 5MP snapper is a supplementary one, for depth information while taking Portrait shots on the A52s 5G. These look good, but aren't exactly perfect. As far as overall detail, colors and noise go, you get the same solid performance as with other shots from the main camera.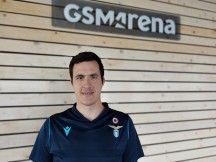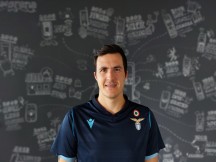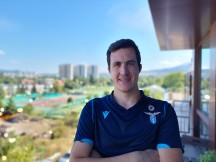 Samsung Galaxy A52s 5G: 16MP main camera portrait samples
The quality of the artificial bokeh is great too. It looks natural and convincing. The subject detection and separation, however, are prone to a lot of errors and not just with busier backgrounds. This aspect of the algorithm can use some work.
Portrait mode works surprisingly well on non-human subjects as well. Naturally, subject detection is a bit fiddlier, but perfectly usable.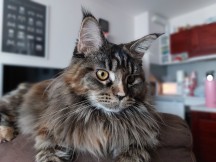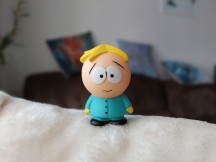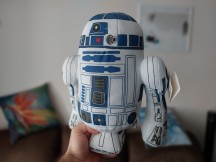 Samsung Galaxy A52s 5G: 16MP main camera portrait samples, non-human subjects
Selfies
The Galaxy A52s 5G has a 32MP selfies camera, which, just like the main cam is a Quad Bayer module. Hence, it is meant to natively produce 8MP stills. And, indeed, in its default mode, it shoots at 3264 x 2448 pixels, or right around 8MP.
However, in typical Samsung fashion, the selfie cam has a narrow and wide mode. We wish this would become a thing of the past already. Anyway, in wide mode, selfies come out in 4000 x 3000 pixels or exactly 12MP. Presumably, there's some interpolation going on because a 32MP Quad Bayer camera should output 8MP photos. That being said, we can't notice any noteworthy difference in quality and detail between the two modes.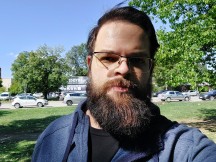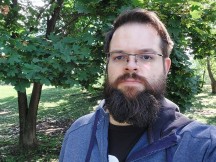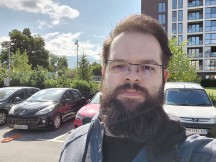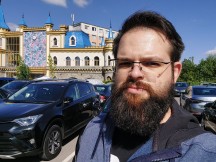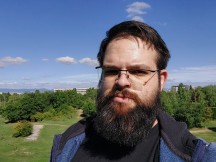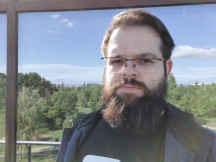 Samsung Galaxy A52s 5G 8MP selfie samples
Overall selfie quality is solid, with plenty of detail in decent noise performance. Skin tones can be a bit inconsistent from time to time. Thankfully, there is both Auto HDR and Scene optimizer available on the selfie.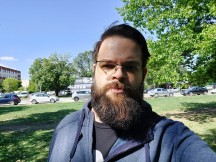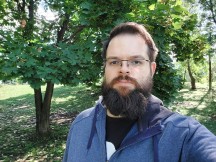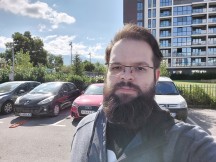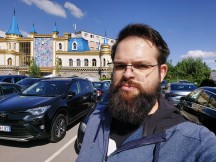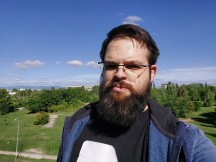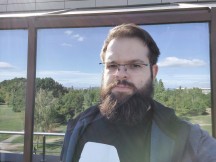 Samsung Galaxy A52s 5G 12MP (wide) selfie samples
FUN mode is available for selfies, as well and so is an extensive set of beauty filters, including the ability to create your own filters, based on an existing image or photo and its overall color palette. A nifty idea. You can also shoot 32MP selfies.
We won't be digging into any of those, though, since it has already become perfectly clear that the Galaxy A52s 5G captures pretty much identical shots, in terms of quality, to the older Galaxy A52 5G and even the original A52. The chipset swap and the new ISP don't appear to have caused any disruptions, which is great to see.
What we will include, however, are a set of our standardized poster shots, taken with the main camera of Galaxy A52s 5G in both its default 16MP mode, as well as 64MP mode. Feel free to compare them with any other samples in our vast database.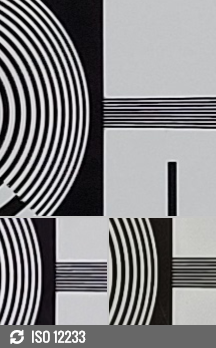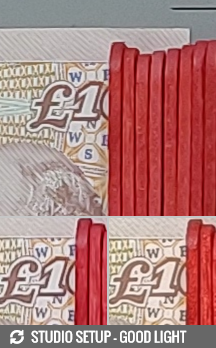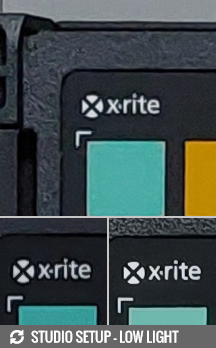 Samsung Galaxy A52s 5G against the Samsung Galaxy A52 5G and the Xiaomi Poco X3 GT in our Photo compare tool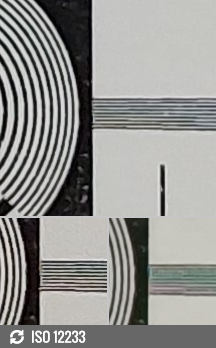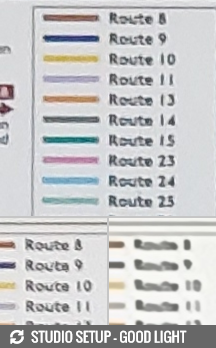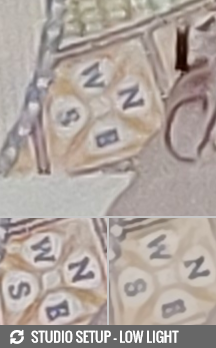 64MP: Samsung Galaxy A52s 5G against the Samsung Galaxy A52 5G and the Xiaomi Poco X3 GT in our Photo compare tool
Low-light image quality
The Galaxy A52s 5G remains a competent photography machine in low-light conditions overall. The main camera offers plenty of detail, with relatively low noise. Samsung is noticeably applying some selective sharpening to the shots, but it's not too aggressive. Light sources are handled quite well, and so are shadows.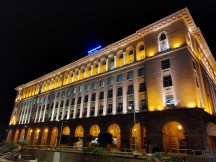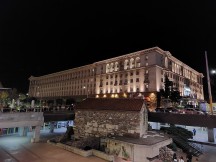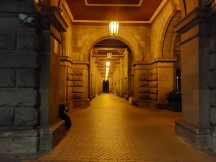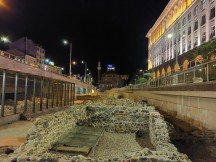 Samsung Galaxy A52s 5G 16MP main camera, low-light samples
Zooming from the main camera on the A52s 5G results in very decent 2x shots, with just a bit more noise and sharpening artifacts, compared to 1x shots.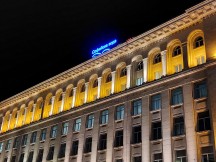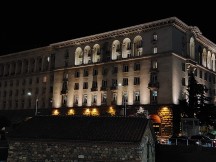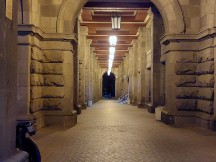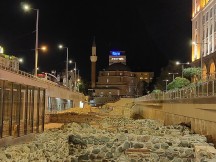 Samsung Galaxy A52s 5G 16MP main camera, 2x zoom, low-light samples
The 12MP ultrawide camera on the A52s 5G captures pretty-decent low-light shots in its own right. Naturally, compared to the main cam, these photos come out looking softer, with slightly less detail.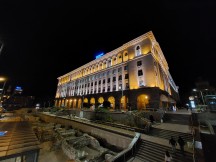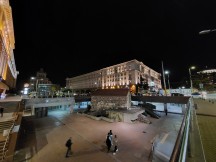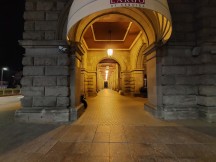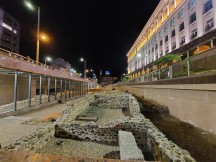 Samsung Galaxy A52s 5G 12MP ultrawide camera, low-light samples
Interestingly enough, though, the dynamic range was not half-bad, perhaps thanks in part to Auto HDR doing its thing.
The Galaxy A52s 5G has Night mode on both its ultrawide and main camera. It can even capture zoomed Night mode shots. On the main camera, night mode is a bit of a mixed bag. On the one hand, it can restore the clipped light sources quite well and creates photos that are more detailed overall. On the other, this is at the expense of some heavy oversharpening and the shadows are often crushed to an extent where you can hardly see any detail in them.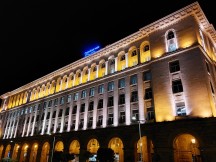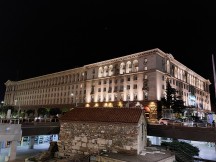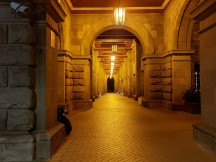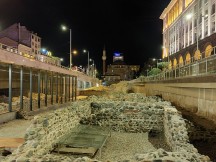 Samsung Galaxy A52s 5G 16MP main camera Night mode samples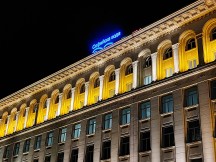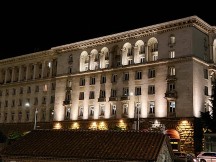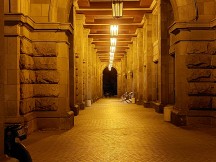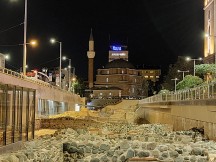 Samsung Galaxy A52s 5G 16MP main camera, 2x Night mode samples
The ultrawide camera stands to potentially gain more from Night mode. Once again, though, our impressions aren't solely positive. Night mode is a bit inconsistent. In some instances it manages to boost shadows slightly and generally improve shots. However, oversharpening can also be quite aggressive when the algorithm deems it necessary, resulting in some comical halos and other artifacts.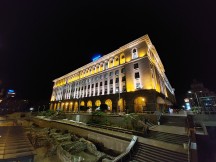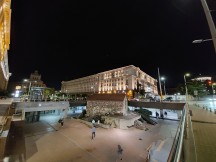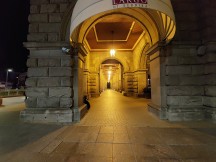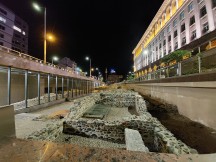 Samsung Galaxy A52s 5G 12MP ultrawide camera Night mode samples
Video recording
The Galaxy A52s 5G is a surprisingly competent video recorder. It has 4K@30fps capture on all of its "real" cameras. That is to say, the main cam, the ultrawide, as well as the selfie. The ultrawide lacks 60fps capture, which is to be expected, and that's about the only limitation we spotted.
Both the main cam and the ultrawide manage to maintain a solid bitrate of around 48Mb/s for their 4K footage - AVC + 48kHz stereo audio, inside an h.264 MP4 container. Naturally, you can choose to do HEVC instead and save some space.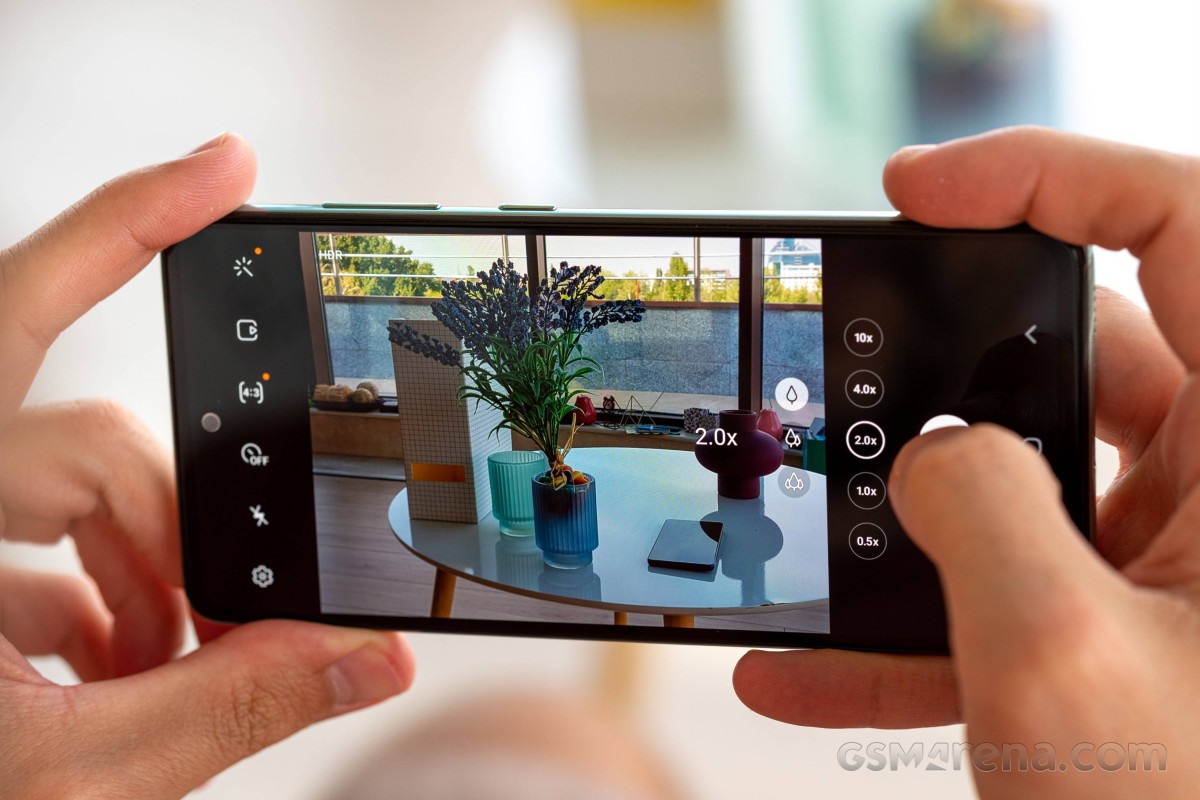 The main cam captures all-round excellent 4K video. Detail is great, and the processing is fairly natural. Noise is non-existent too. Dynamic range is reasonably wide. Colors are spot-on too. In fact, if you ask us, it's the natural color reproduction that really stands out in these videos.
Zooming is a thing with video as well and we find 2x clips looks quite OK. Definitely worse than 1x ones, but perfectly usable. The most noticeable artifact from zooming in is oversharpening. Since at 2x, the starting image isn't all that soft to begin with, it is not too harsh.
However, at anything higher than 2x, like the 4x and 10x samples we have included in the above playlist, oversharpening starts to looks quite aggressive to the point that the clips start to look like soft oil painting, with harsh outlines drawn on top. Even so, though, we have seen a lot worse from other mid-rangers.
The ultrawide camera captures very respectable 4K clips in its own right. Compared to the main camera, the ultrawide does leave behind a bit more noise.
Hardly enough to ruin the experience, though. The difference in color rendition between the two is also quite noticeable. Also not a dealbreaker by any means. Just worth pointing out.
The Galaxy A52s 5G has two separate video stabilization options. One is an EIS toggle in the camera settings. It works on both the main and the ultrawide camera and does a pretty good job of smoothing out bigger bumps and jitters.
Then there is also Super steady, which has an additional toggle within the video capture UI. It only works with footage from the ultrawide camera and offers quite impressive stabilization. You can see both samples in the playlist.
We also made sure to capture our standard test images on video with the A52s 5G. Pixel-peep away.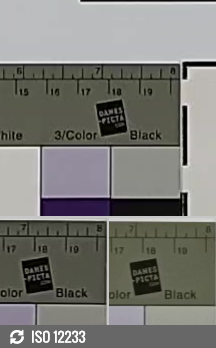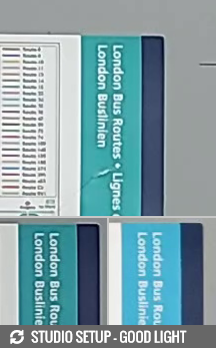 Samsung Galaxy A52s 5G against the Samsung Galaxy A52 5G and the Xiaomi Poco X3 GT in our Video compare tool