50MP primary camera, 2MP macro, 13MP selfies
The Galaxy A14 5G has (sort of) a triple camera system on its back. We like to think of it as a single camera, however - the primary 50MP module qualifies to be called that, while the couple of 2MP units don't quite. There's no ultrawide, unfortunately.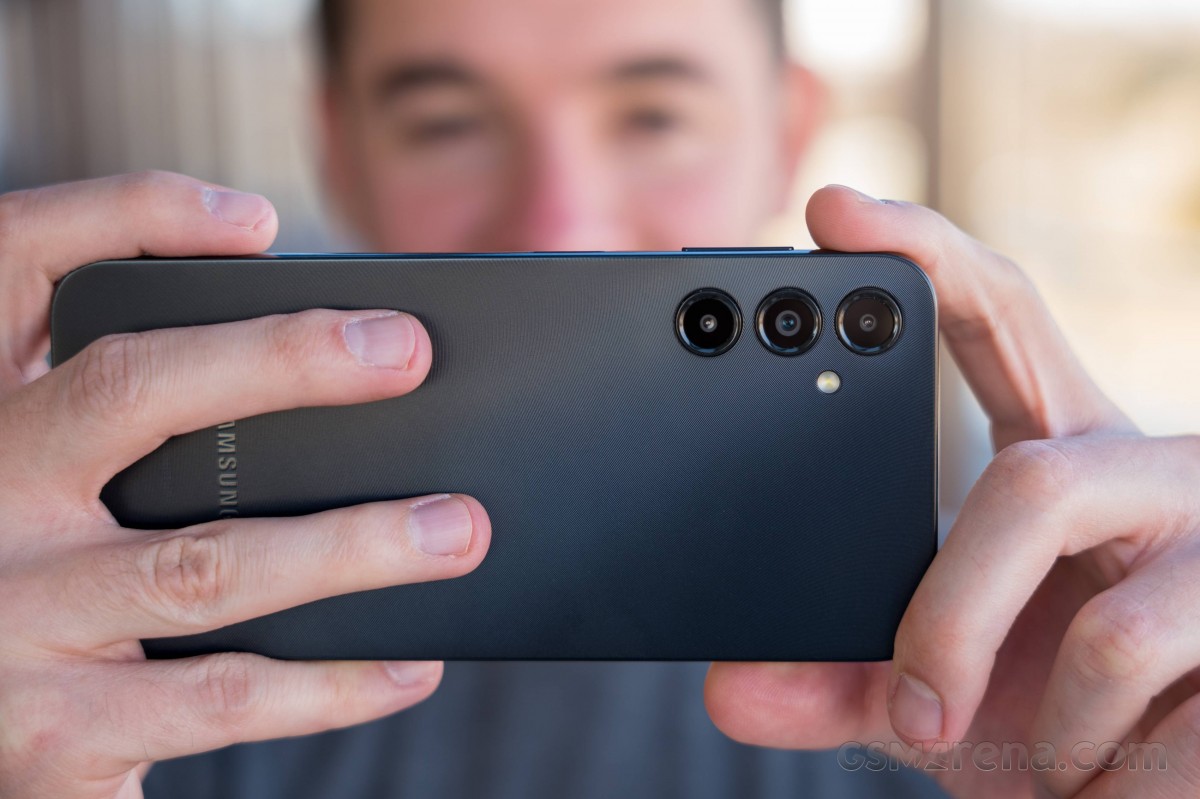 Hardware apps report both the in-house Samsung JN1 sensor and the SK-Hynix hi-5022, and while the former is easy to look up on the internet, the Hynix one is a more obscure piece of kit. We won't be surprised if one of them is paired with the Dimensity chip and the other goes with the Exynos, but that's just pure speculation on our end.
Going with what we know, the JN1 has a 1/2.76" optical format and 50 million 0.64µm pixels that it bins 4-to-1 to output 12.5MP images by default. It would make sense that the Hynix imager is similarly specced. In any case, the lens here has a 26mm equivalent focal length and an f/1.8 aperture.
The selfie camera is one of the noteworthy upgrades over the A13 5G. You're getting a 13MP imager and this one should be the SK-Hynix hi-1336, same one found in some Galaxy S21 FEs- 13MP, 1.12µm. The fixed-focus lens also has an equivalent focal length of 26mm (like the rear camera) and f/2.0 aperture.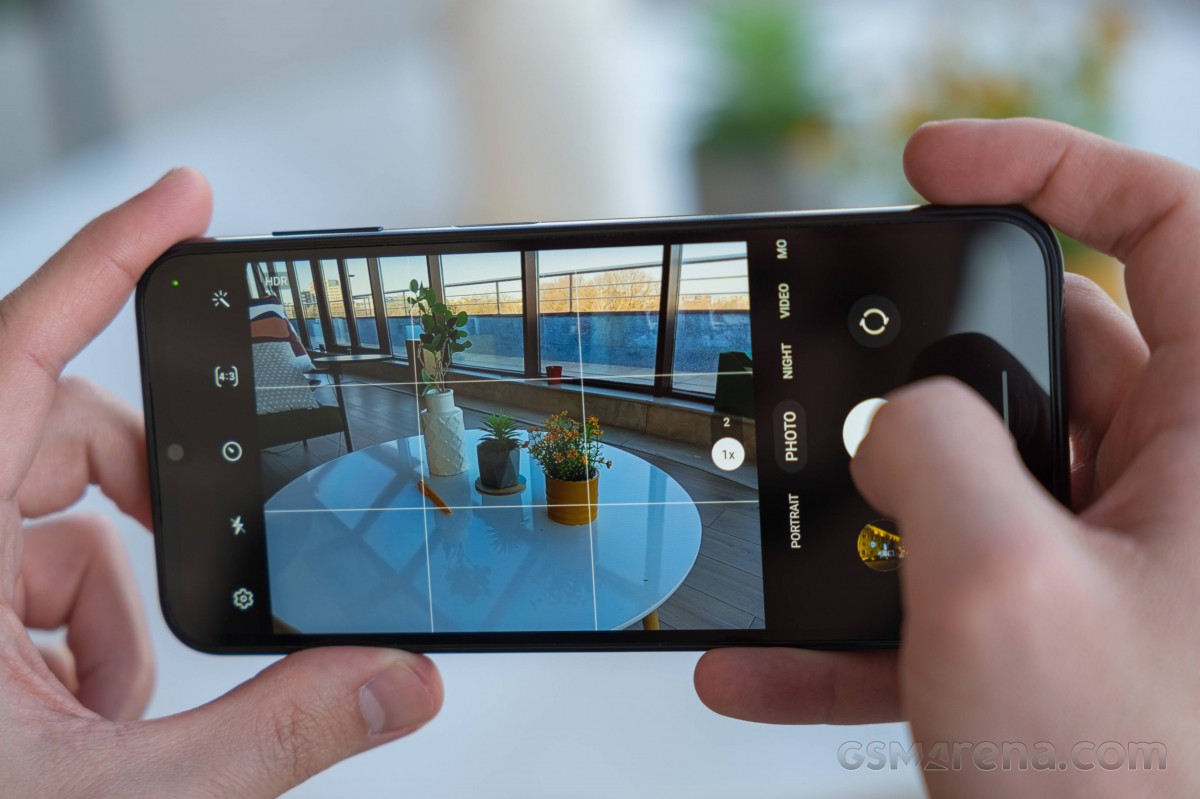 The camera app is the same one you'd find on every Samsung phone these days when it comes to basic operation. Vertical swipes in either direction will switch between front and rear cameras. Swiping left and right will switch between all available modes, and there's an option to re-arrange or remove some of the modes from the viewfinder. Macro mode is in the 'More' tab, fittingly, while the full resolution mode on the primary is triggered from the aspect options, as Samsung usually does it.
There's a Pro mode for the main camera too, but it's a rather basic one - you cannot tweak the shutter speed of the focus. What you can change is ISO, exposure compensation and white balance.
The settings icon is located in the upper left corner of the screen and gives you control over some bits you set once and forget about (grid lines, geotagging, file formats). You don't get separate setting screens for photos and videos since the options aren't that many in total. You can also turn on and off the Scene Optimizer.
Daylight photo quality
Main camera photos out of the Galaxy are very good for the class. Detail is excellent, even though it's accompanied by a healthy dose of gritty noise. Dynamic range and contrast are good, but colors could use a nudge in the right direction - white balance is mostly accurate, but saturation is lacking to our eyes.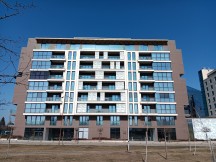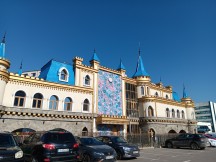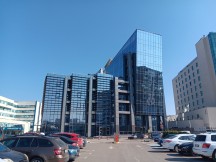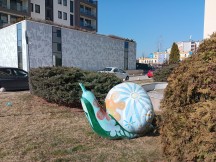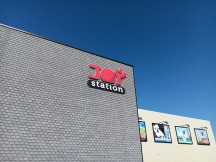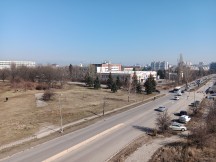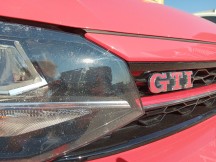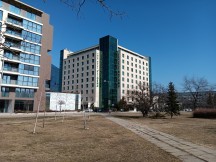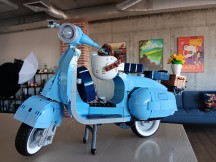 Daylight samples, main camera (1x)
The 50MP mode tends to capture some extra detail still, particularly in well-lit outdoor scenes. Naturally, expect a drop in dynamic range and noise to get yet more prominent.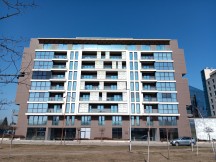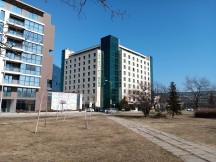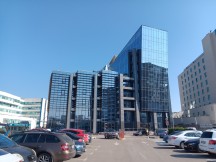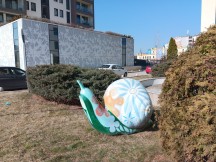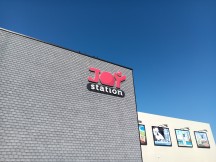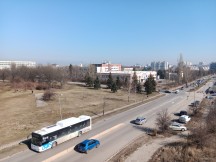 Daylight samples, main camera (1x), 50MP
The 2x zoom button in the viewfinder isn't entirely without merit. If you zoom in to pixel level, you won't like what you're seeing in terms of fine detail. But if you look at the photos at fit-to-screen magnification, you could consider these shots usable, though even then you can see the intense sharpening applied.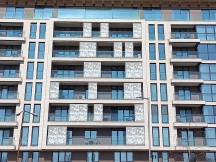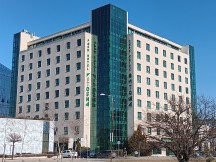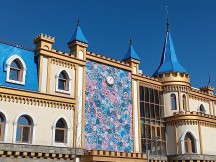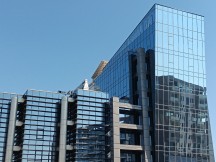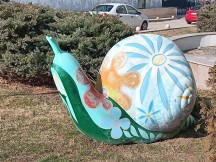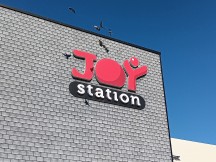 Daylight samples, main camera (2x)
Low-light photo quality
In low-light, the Galaxy A14's main camera struggles with dynamic range and can produce some blown out highlights. It does that in its attempts to develop the shadows, which it does rather well, in fact. So it's not an entirely objectionable end result, even if it's nowhere near flagship-grade. Color is mostly accurate, with a good level of saturation. Detail is very good, if quite noisy in the shadows.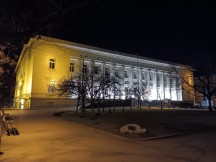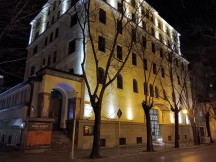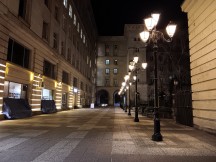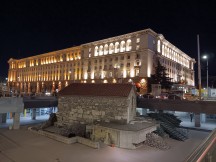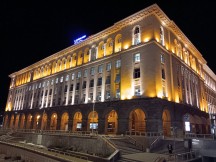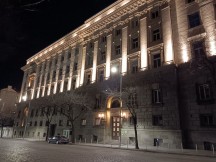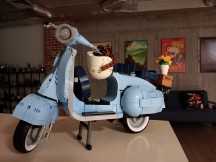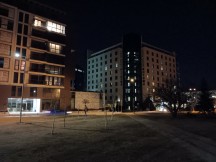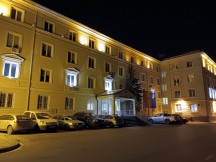 Low-light samples, main camera (1x)
Night mode makes a dramatic difference with highlight dynamic range, and point light sources are restored very well. We are seeing a darkening in the shadows too, however.
Detail does also get some of that Night mode treatment with heavy sharpening and somewhat of a watercolor-y effect to some (former) textures. There's also the matter that it takes 6s to shoot (we never saw another duration in our experience), and it can be a drag.
Ultimately, we'd shoot in Night mode to contain the highlights and then give shadows a nudge in post and swallow the more processed-looking detail.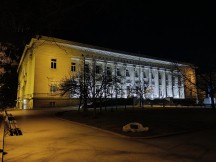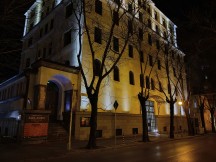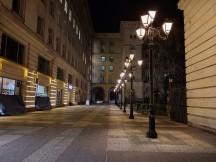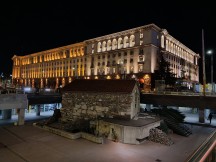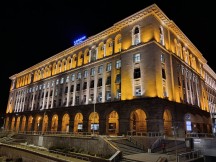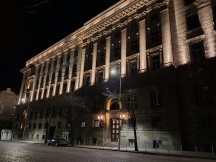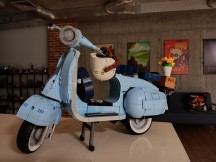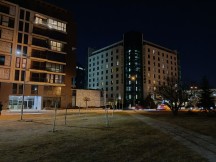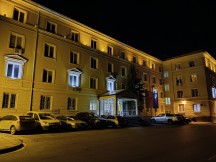 Low-light samples, main camera (1x), Night mode
There's no Night mode at 2x - the phone doesn't even let you pinch to zoom in when in Night mode. 2x shots from Photo mode are still quite usable in most scenes, so long as you don't insist on pixel-peeping at 1:1.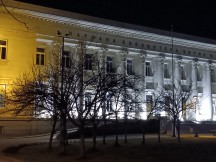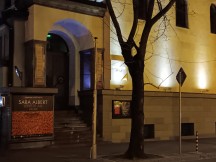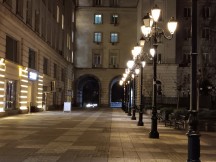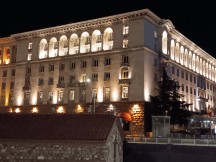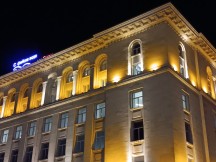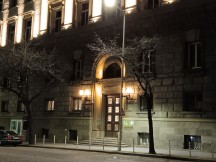 Low-light samples, main camera (2x)
Once you're done with the real-world samples, head over to our Photo compare tool to see how the Samsung Galaxy A14 5G stacks up against the competition.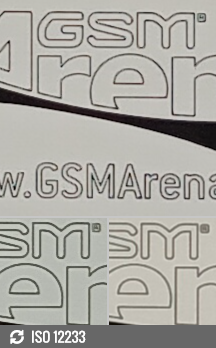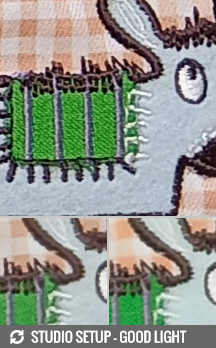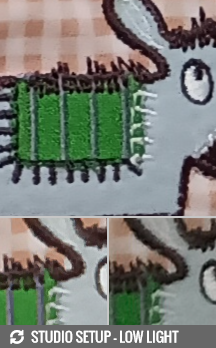 Samsung Galaxy A14 5G against the Poco M4 Pro 5G and the Realme 10 Pro in our Photo compare tool
Closeups
The 2MP 'macro' camera is a predictably mediocre performer. Dynamic range is limited, the colors are muted, and the detail is noisy. None of that is exclusive to the A14, though, so it's hardly at a disadvantage against its budget peers.
There's also the fact that Samsung placed the 'macro' below the other two modules, ensuring that you can't get close to a subject without throwing a shadow on it. Had it been up top, in the very corner of the phone instead of the 'depth' sensor, things would have been that one bit less bad.
Portrait mode
Portrait mode on the Galaxy A14 produces rather excellent results. Subject detection is very proficient, and the default blur level makes for a natural look. These do come out at 8MP, for one reason or another, but we don't think that's a big deal.
Selfies
Selfies are also very nice on this Galaxy. They may have a fair share of noise, and the detail rendering may be a little gritty, but there's a lot of detail, and sharpness is on point. Dynamic range is very good, and colors are accurate, with pleasing skin tones.
Video recording
The Samsung Galaxy A14 5G records video up to 1080p at 30fps - be it with the 50MP camera on the back, or the 13MP selfie camera.
The default codec is h.264, but you do get to enable h.265 if you'd prefer to save space. You may actually want to do that because the 1080p30 clips encoded with h.264 come out at a rather wasteful 50Mbps (normally, it's in the 17-20Mbps ballpark), while the h.265 ones hover around 10Mbps - that's 360MB for a minute of video vs. 75MB. Audio is always recorded in stereo at 256kbps.
Main camera footage is very nicely detailed as 1080p goes - not all of those 50Mbps are going to waste, apparently. Colors are a bit on the warm side, though saturation is on point. Dynamic range isn't the widest, but it's mostly okay. All in all, we've seen way worse 1080p clips.
That said, stabilization clearly has a detrimental effect on video quality, eating away at detail and compensating (poorly) with heavy sharpening. It does an okay job of actually stabilizing the footage, though there's still some shake left when walking. Pans are smooth though.
In low light, the camera does a fine job preserving color, but it can't effectively combat the limited available light and produces soft and hazy videos.
Here's a glimpse of how the Samsung Galaxy A14 5G compares to rivals in our Video compare tool. Head over there for the complete picture.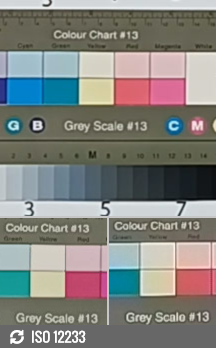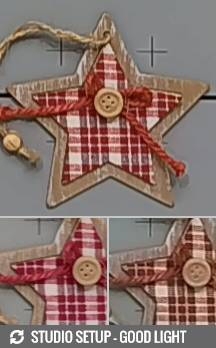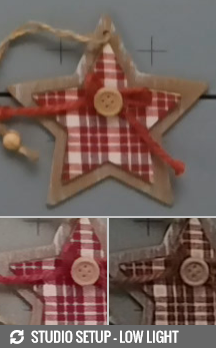 Samsung Galaxy A14 5G against the Poco M4 Pro 5G and the Realme 10 Pro in our Video compare tool