A decent quad camera setup
The Galaxy A13 isn't particularly impressive in the camera department. This year Samsung, like most of its competitors, has moved past the 48MP Quad-Bayer sensor as seen on the Galaxy A12 and on to a 50MP Quad-Bayer unit or Tetracell as Samsung calls it. Unfortunately, despite our prodding in software and best efforts, the Galaxy A13 refused to give up and particular model number, but this is probably the ISOCELL JN1 (S5KJN1), which we know for a fact is inside the Galaxy A13 5G variant, as well as a few recent Motorola G series phones, the Realme 8i and 9i, as well as the Xiaomi Redmi Note 11, Redmi 10 and Poco M4 Pro 5G. Most of these viable competitors to the Galaxy A13.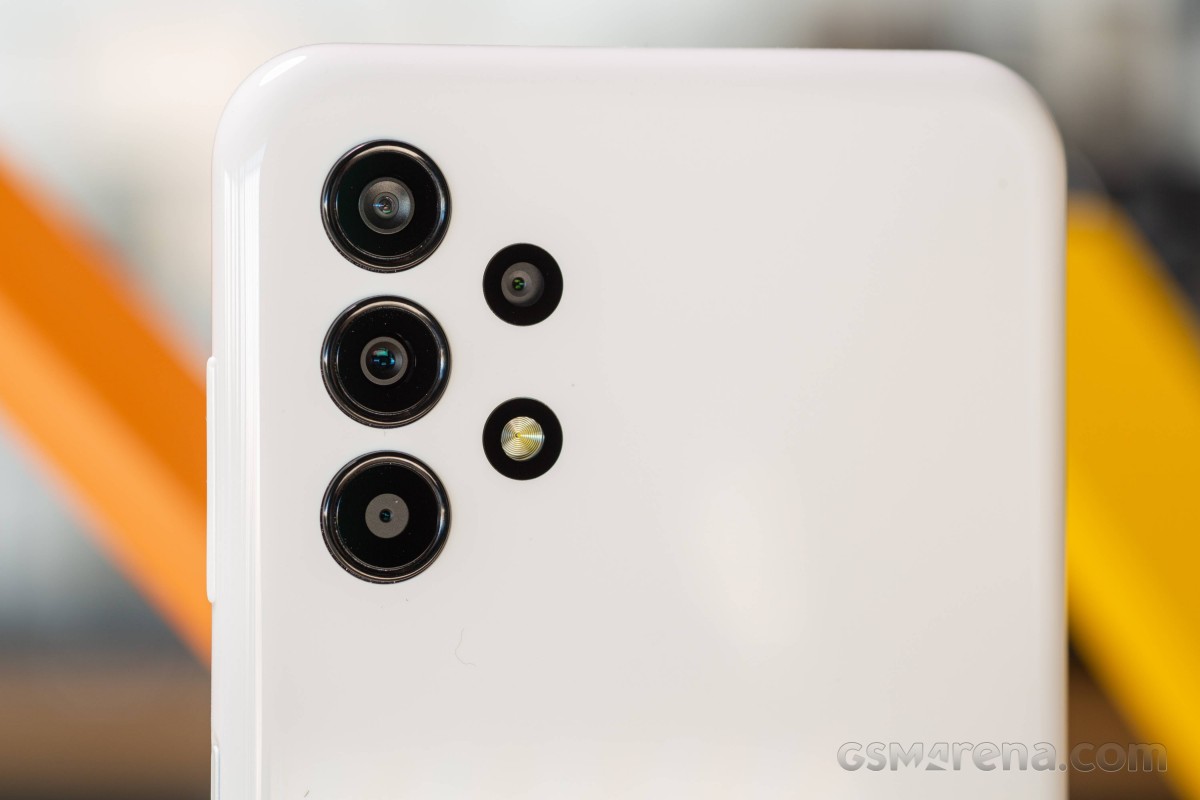 The Galaxy A13 has an f/1.8 aperture lens in front of said main sensor and basic PDAF. In contrast, the Galaxy A23 that launched alongside the A13 and seemingly shares most of its camera hardware also gets OIS.
The ultrawide camera is as basic as they come with its 5MP 1/5" sensor (1.12µm pixel size) and f/2.2, 123-degree FoV lens. Then there are two "supplementary" 2MP, f/2.4 cameras on the A13 as well - one for macro shots and the other for depth info in portrait mode.
On the front - an 8MP f/2.2 selfie cam with fixed focus. Seemingly identical to that in last year's Galaxy A12 as well as the Galaxy A23.
The camera app is the same you'd find on most Samsung phones these days, but it misses on a few features. Swiping left and right will switch between all available modes, and there's an option to re-arrange or remove some of the modes from the viewfinder. Vertical swipes will switch between front and rear cameras.
The settings icon is located in the upper left corner of the screen and gives you fine control over the cameras. You don't get separate setting screens for photos and video since the options aren't that many in total. Grid lines, location data - the usual stuff can be found there. You can also turn on and off the Auto HDR.
There are some fun extras to explore, like Deco Pic and its AR stickers. Also, a Pro mode is available, but only for the main camera and with a rather limited set of controls. You can manually adjust ISO between 100 and 800, Exposure compensation within a two-stop range and white balance between 2300K and 10000K. No manual focus or focus peaking, no shutter speed controls.
Also notably missing from the Galaxy A13 camera experience: Scene Optimizer, Night Mode and Video stabilization.
Photo quality
Let's kick things off with the 50MP main camera. By default, it does four-way pixel binning and produces photos right around 12.5MP (4080 x 3060 pixels). These are overall solid, especially for a budget phone. There is plenty of resolved detail and even fine patterns come out great with minimal moire. We did notice a bit more softness near the bottom left corner in most of our shots. It's not too bad, and a bit of "lens lottery" is always to be expected. The other edges look just fine.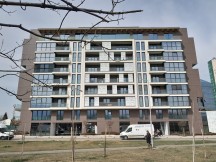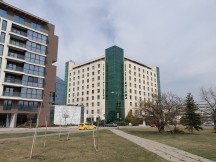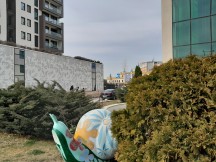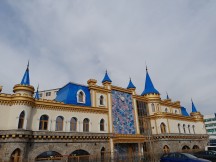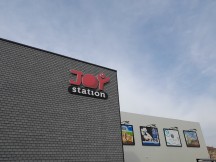 Samsung Galaxy A13: 12.5MP main camera samples
Colors admittedly look a bit dull in some of the samples, but that's actually more to do with the unfortunate overcast weather we have been having lately. Color reproduction on the main camera is actually very decent and true to life.
Honestly, the only more substantial issue we had with the main cam has to do with the unreliable autofocus. It has a tendency to hunt and miss altogether. If you are diligent enough, use tap to focus and get a few shots in a roll, you can expect pretty great results.
You can switch the main camera over to 50MP mode. Capturing 50MP (8160 x 6120 pixels) stills takes a few seconds longer than regular ones. And, as with most other tasks, the Galaxy A13 is not particularly speedy when it comes to shooting photos to begin with.
That being said, you stand to gain a noticeable amount of additional detail in 50MP mode. Since these photos are pretty similar to the regular ones in other aspects of quality, we feel safe recommending the mode, when you absolutely need as much detail as possible. If you don't mind the larger file size, that is.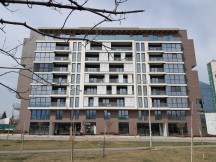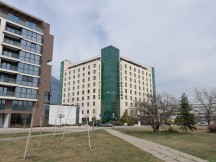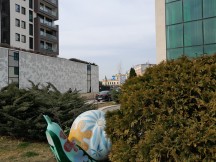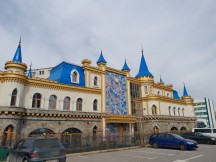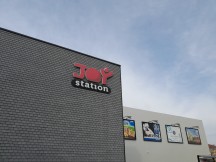 Samsung Galaxy A13: 50MP main camera samples
Here is how the main camera stacks up against competition in our extensive photo compare database. We are including samples in both 12.5MP and 50MP mode.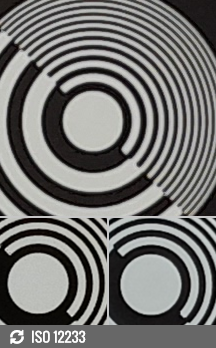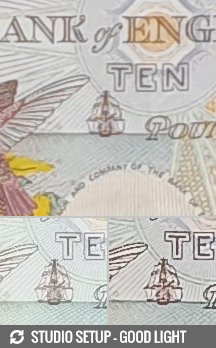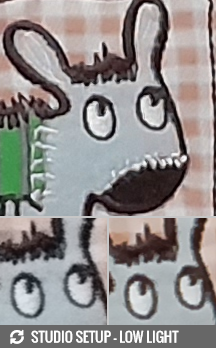 Samsung Galaxy A13 against the Xiaomi Redmi Note 11 and the Xiaomi Poco M4 Pro 5G in our Photo compare tool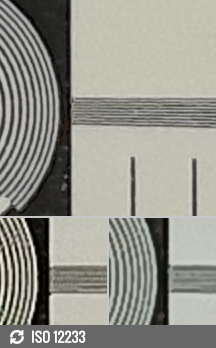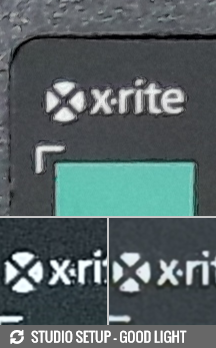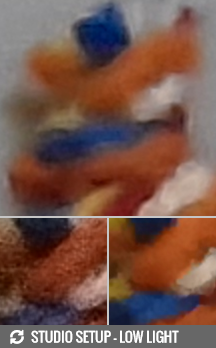 50MP: Samsung Galaxy A13 against the Xiaomi Redmi Note 11 and the Xiaomi Poco M4 Pro 5G in our Photo compare tool
The main camera is also the one responsible for portrait shots. That and the 2MP depth sensor, which provides some additional depth data. Oddly enough, these photos come out at 8MP resolution (3264 x 2448 pixels). While not perfect, these look solid, especially for a budget device. It makes sense, seeing how they still retain the general processing of the main cam.
Subject separation is very good, with just the occasional mistake here and there and the adjustable bokeh effect looks convincing.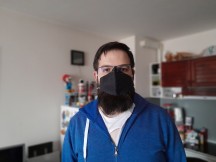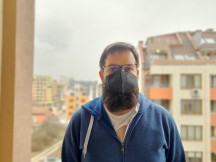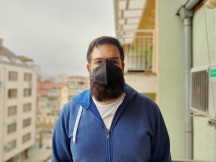 Samsung Galaxy A13: 8MP main camera portrait samples
The mode works great on non-human subjects too. Just make sure to shoot a whole bunch of shots if they are inclined to squirming around.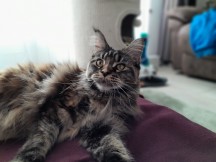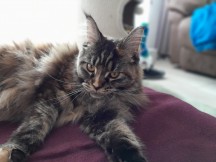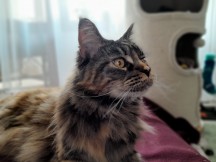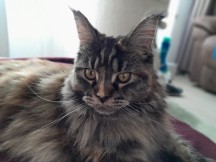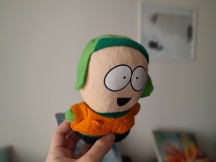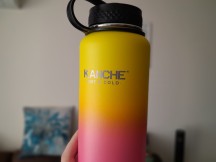 Samsung Galaxy A13: 8MP main camera portrait samples, non-human subjects
The Galaxy A13 lacks a dedicated telephoto camera but can still pull off surprisingly good zoom shots with the main camera. You can go all the way up to 10x digital zoom with quick toggles for 2x, 4x and 10x.
2x shots look pretty solid. Detail is on point, and so are the colors. If you pixel-peep, you will notice some slightly more aggressive sharpening, but nothing over the top.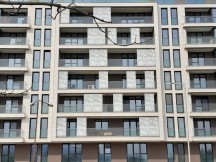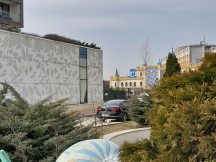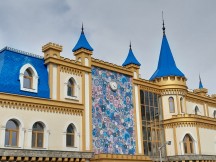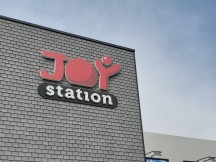 Samsung Galaxy A13: 12.5MP 2x zoom main camera samples
Quality quickly starts to degrade when zooming past that point, though. 4x shots already have noticeable pixelation, and things only get worse from there.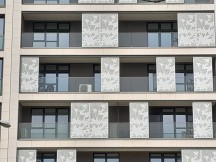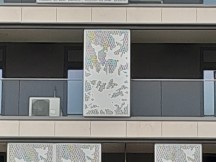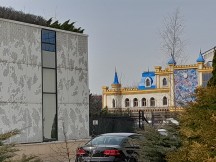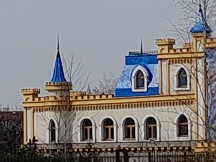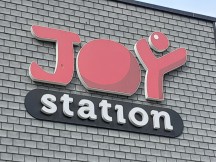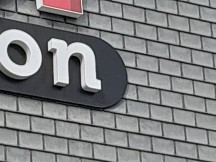 Samsung Galaxy A13: 12.5MP zoom main camera samples: 4x • 10x
The 5MP ultrawide camera (2576 x 1932 pixels) performs as well as you can expect from such a small sensor. That is to say, its photos are lacking in detail, and with limited dynamic range.
Samsung is doing well with the processing, balancing sharpening and noise suppression. Colors arguably look a bit better on the ultrawide than the main cam since they have a bit more "pop" to them. Regardless, Samsung did a fairly decent job matching color reproduction between the two cameras. There is some difference, but it's not too jarring.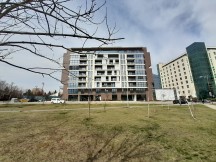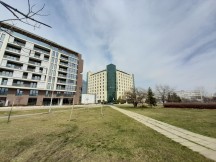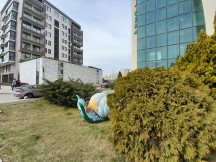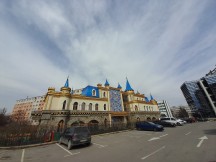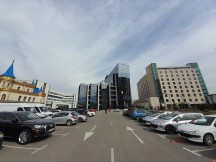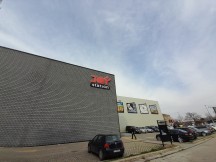 Samsung Galaxy A13: 5MP ultrawide camera samples
The 2MP macro camera is a bit of a mixed bag. It has fixed focus but it's not particularly close to the subject. Also, its 1600 x 1200 pixel resolution is quite limiting. Given enough patience, you can get decently-detailed shots and read some small text or get some artsy pics for a social media post, but our guess is most people won't ever bother with that.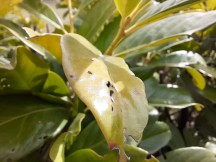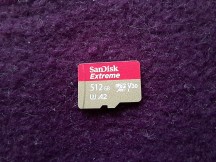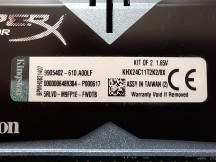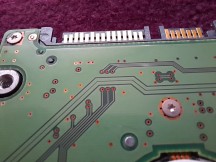 Samsung Galaxy A13: 2MP macro camera samples
The 8MP selfie camera captures all-around solid shots. Detail is plentyful, colors are accurate, even if a bit dull like on the main cam. Even though it lacks autofocus, the focal plane is decently wide and forgiving.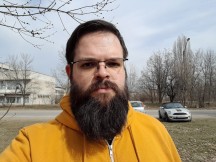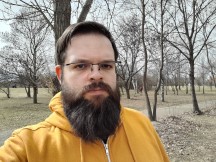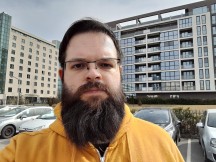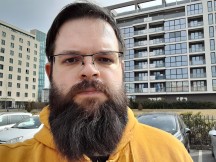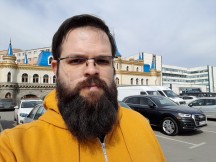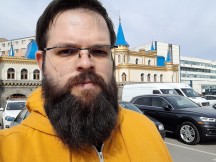 Samsung Galaxy A13: selfie camera samples
In typical Samsung fashion, the selfie camera has a "wide" and a "narrow" mode. There is no way to just select and use one in settings, but you can tell the camera app to remember your last selection, which is good enough. The "wide" mode 8MP photos in 3264 x 2448 pixels, whereas the "narrow" mode, saves shots in about 5MP - 2460 x 1980 pixels.
You can capture selfie portraits as well. Just like on the main cam, the background blur looks very convincing in these. Subject detection and separation are okay.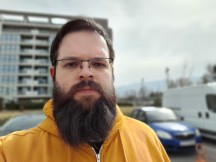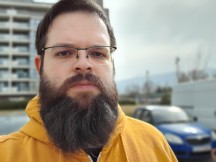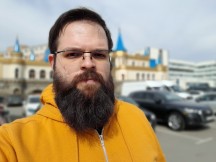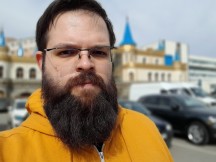 Samsung Galaxy A13: selfie portrait samples
Video capture quality
Video capture on the Galaxy A13 is unfortunately limited to FullHD. You can't even do 60fps, not that we advertise that anyway. You just get 720p and 1080p both at 30fps. That's not an artificial software limitation either. It's just what the ISP inside the Exynos 850 can handle. Open Camera doesn't offer any higher resolutions either.
Videos get captured in a standard AVC stream, hovering around 17 Mbps, which is decent for FullHD. Not ideal, but decent. Audio is a stereo 48 kHz AAC stream, and those go inside a standard MP4 container. Although there is a HEIF option for saving more efficiently compressed photos, there is no HEVC video toggle. We imagine it's a video encoder limitation.
Videos from the main camera look good. Detail is alright for a 1080p video. Colors are true to life, and everything is nice and sharp. Dynamic range is adquate.
You can pixel-peep away using our video compare tool as well.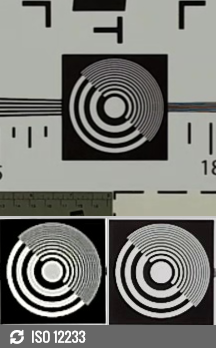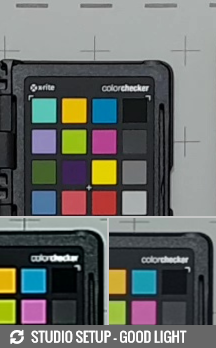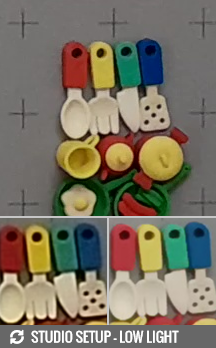 1080p: Samsung Galaxy A13 against the Xiaomi Redmi Note 11 and the Xiaomi Poco M4 Pro 5G in our Video compare tool
Unfortunately there is no video stabilization on the Galaxy A13 at all. Footage from the main cam in motion is quite shaky as a result. Yet another limitation of the hardware we assume.
2x zoom videos from the main camera hold up well. They are just a bit softer and slightly noisy in certain spots, but well within reason.
Videos from the ultrawide camera are usable but nothing to phone home about. Detail is good for 1080p footage, and colors look alright. The footage is quite noisy, however. And the camera can't seem to decide on its exposure setting, which leads to some nasty and annoying flickering. That is dependent on the lighting conditions, though.
Selfie videos look impressive given the circumstances as well. We just wish there was some EIS to help smooth out the footage. Otherwise, we can't complain about the quality.
Overall, despite its hardware limitations, the Galaxy A13 manages to deliver solid all-around video capture and make the most out of its hardware.
Low-light quality
Low light shots from the main camera are quite decent, especially for a budget device. There is a good amount of detail without overly aggressive sharpening. Noise is also minimal.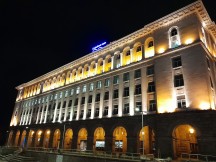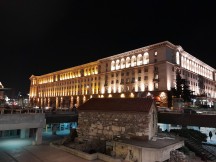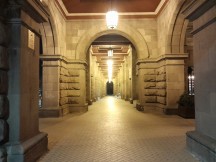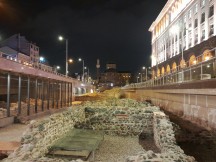 Samsung Galaxy A13: 12.5MP main camera low-light samples
The biggest issue with these photos is arguably the limited dynamic range, with blown highlights and shadows almost entirely crushed. Unfortunately, the Galaxy A13 lacks a Night mode - manual, automatic or otherwise. There is even no Smart Scene to try and fix up these shots. Also, autofocus issues are even worse in poor lighting.
Shooting in 50MP mode in low-light still offers some notable benefits in terms of detail, but not nearly as much as daytime shots. That makes it a bit harder to recommend.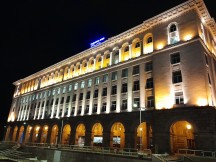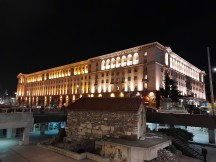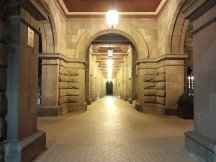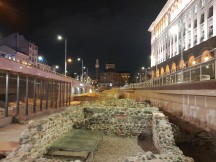 Samsung Galaxy A13: 50MP main camera low-light samples
2x zoom shots from the main camera are decent and definitely usable. Just like their daytime equivalents, you get basically the same quality as with 1x shots, with just a bit more noise and some extra algorithmic sharpening to compensate. However, an argument can be made that this more heavily processed but notably sharper look is a better fit for low-light shots.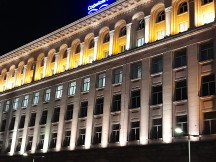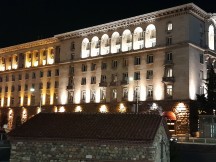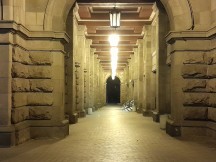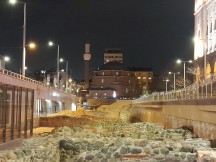 Samsung Galaxy A13: 12.5MP main camera 2x zoom low-light samples
The ultrawide camera expectedly struggles a lot in low light. Shots look quite soft and noisy with that distinct oil paiting look.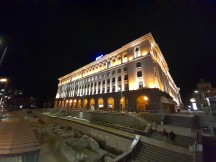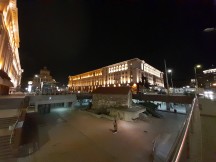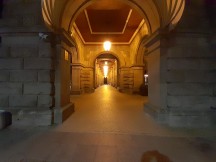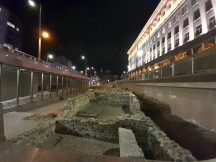 Samsung Galaxy A13: 5MP ultrawide camera low-light samples
The selfie camera also sees the limitations of its sensor exposed in low-light. The faces come out looking soft and color get washed out.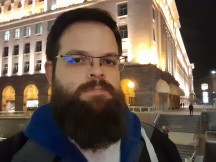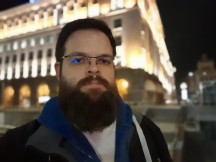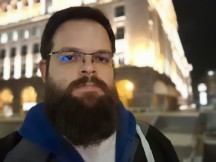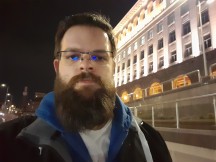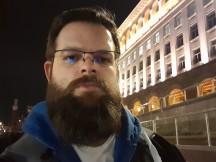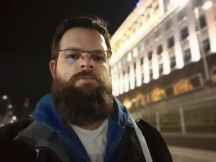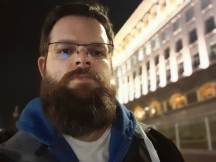 Samsung Galaxy A13: selfie camera low-light samples
Last but not least, here are some video samples from the ultrawide and main camera in 1x and 2x mode in low light. The main cam actually holds up well. There is a decent amount of detail, and noise is kept at a minimum. While far from perfect, light sources are not entirely blown out either. The same is mostly true for the 2x video. It is just a bit softer and has a bit more sharpening applied.
The ultrawide is pretty much useless for video in low-light. These clips are just too dark and soft to actually be usable.