According to new market research, Samsung took 20% of the smartphone market in India in Q4 2022, while Xiaomi took second place with an 18% share. Analysts believe that this is mostly due to the market "premiumization" in the country. Indians are now having more disposable income and are eyeing more expensive handsets.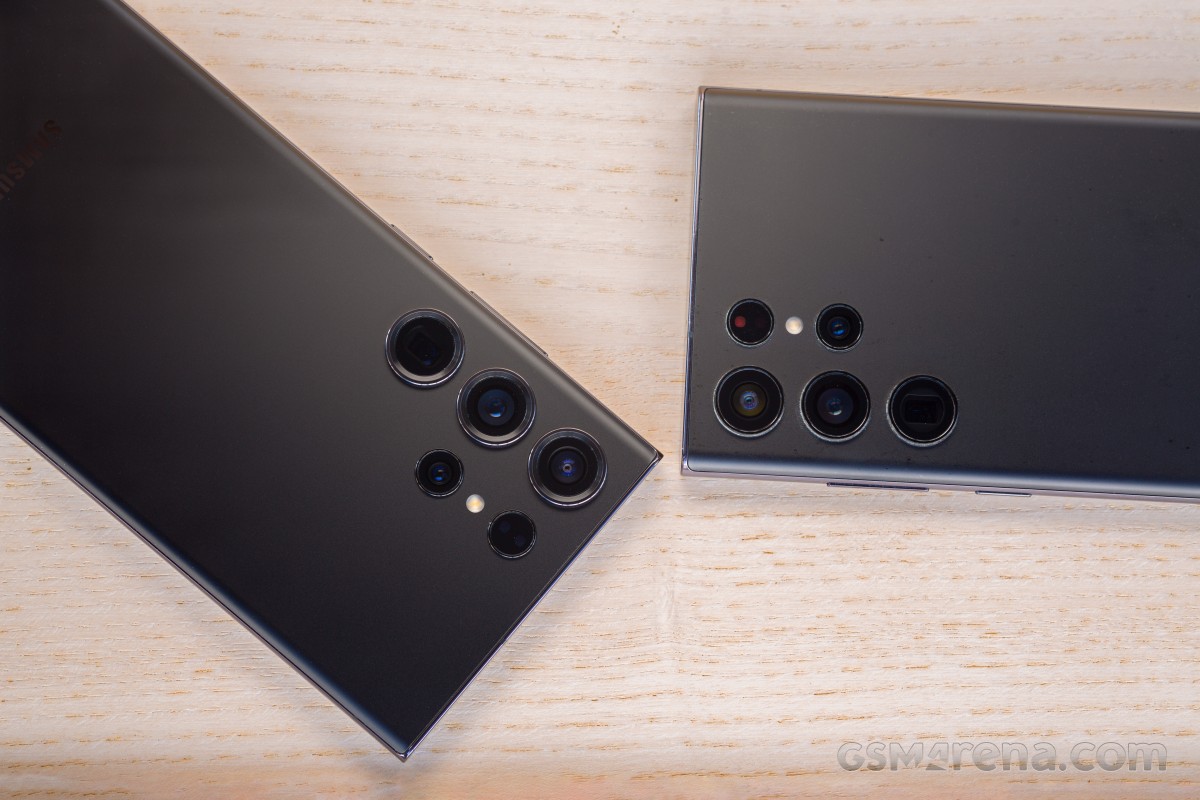 Two years ago, the sub-$120 segment in India accounted for 41% of the total smartphone sales, whereas now, that share has fallen to 26%. In contrast, the premium segment (above $360) sees a two-fold growth of 11%.
That's the main reason Samsung overtook Xiaomi, as the latter is focusing on budged-friendly devices, while Samsung is betting on its mid-range to high-end models. For example, in 2022, the Korean tech giant offered 16 premium handsets while Xiaomi had only 6. Their budget-friendly portfolio was 7 and 39, respectively, with most of Xiaomi's cheap smartphones being out of stock.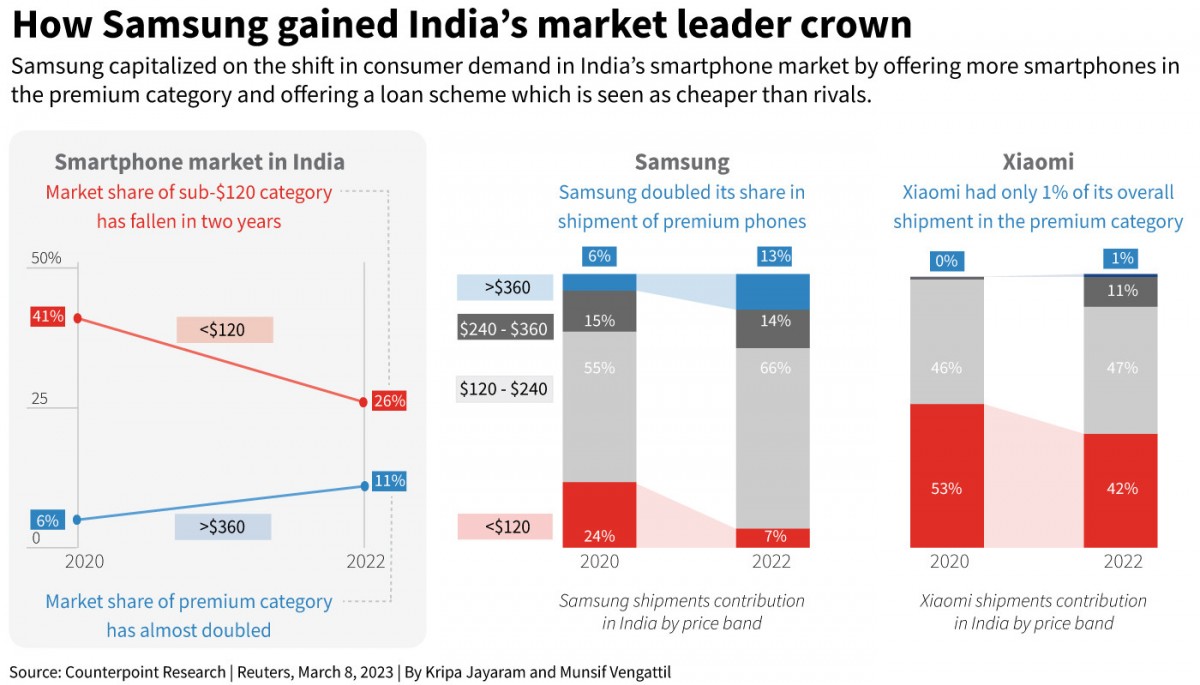 It seems that Xiaomi is struggling to adapt to the growing and maturing Indian market. Only 1% of Xiaomi's sales are premium phones, while Samsung's sales are 13% higher-end devices. In addition, the government has frozen $674 million of Xiaomi's funds, citing illegal remittances to foreign entities. This isn't a big surprise, given the strenuous relationship between China and India.
On the other hand, Samsung's aggressive loan strategy seems to be paying off. In 2022, the company started offering easy-access loans to new customers without any special requirements. Even people with low credit scores, no proof of address or stable income were approved for smartphone loans, generating $1 billion in revenue.
Notably, analysts predict that Apple will be on the rise in the coming months and years as the company solely focuses on premium smartphones, which will see a rising demand as the Indian standard of living increases.
?
These are the problems with Xiaomi's global strategy: - In a saturated market, they keep re-releasing basically the same model with same chipsets under different subbrands; - Their newer models are downgraded in many ways compared to previou...
M
Your absolutely right Model numbers kept increasing, belot kept increasing,while useable performance not going to up Samsung galaxy j7 (Rs 28000 Back than) had a faster chipset than the Samsung galaxy j7(Rs 28000/30.000)its useless to cell mi value...
M
Xiaomi cant event fix their useless miui14. riddle with full on random crashes. For example, Always on Display that doesn't stay on. better call it Sometimes on Display. Even steps in turning off alarm and bluetooth is extra 1 step, "Do ...
ADVERTISEMENT