Samsung details the cutting edge features of its 200MP ISOCELL HP1 sensor
Samsung continues to push the boundaries of mobile image sensors with its 200 MP ISOCELL HP1 sensor. This sensor is yet to make its way to retail hardware, but Samsung posted a short explanation and video of what we can expect.
The HP1 can function like several different sensors thanks to the deep learning-based remosaicing algorithm. It can do 2x2 pixel binning, which results in 50 MP resolution with an effective pixel size of 1.28 µm. In this mode it can shoot 8K video (at 30 fps) with the field of view shrinking as little as possible.
Another mode is enabled by the sensor's insane resolution – 4x4 binning, that is 16 sensor pixels are used to create one image pixel. This results in 12.5 MP resolution with 2.56 µm pixels, larger than most sensors on the market. The excellent light gathering ability is enhanced by clever systems like Smart-ISO Pro, Staggered HDR and more, which we'll get to in a second. First, a quick comparison with related sensors.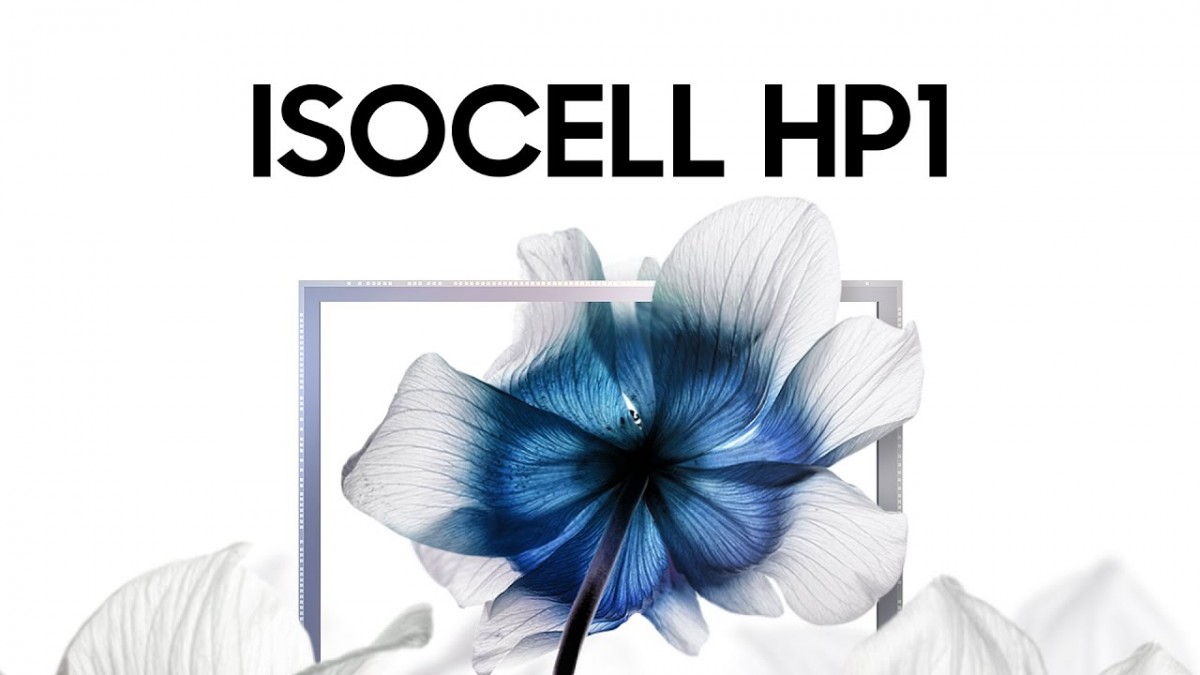 The 50 MP ISOCELL JN1 pioneered the 0.64 µm pixel size, so there's a family relation to the HP1. However, the JN1 is tiny, 1/2.76", and the new sensor can match its 50 MP resolution with pixels that are twice as large. The 50 MP ISOCELL GN2 is huge, 1/1.12", and its native 1.4 µm pixels can be binned to 2.8 µm and 12.5 MP resolution, edging out the HP1.
Back to the ISOCELL HP1 features. It supports multisampling, which reads out each pixel several times and averages the readings. Staggered HDR captures short, medium and long exposures to boost dynamic range to 100 dB. Smart ISO works by combining a low and high ISO shot into one. Smart ISO Pro extends this feature to video capture, which allows the sensor to record HDR video with fewer motion artifacts.
Finally, to ensure that the autofocus is quick and accurate, Samsung equipped the ISOCELL HP1 with Double Super PD. It does what it says on the tin, it is Super PD with double the number of focus pixels. Focus pixels have micro-lenses on top of them, which sets them apart from the other pixels. Note that Double Super PD is different from Dual Pixel autofocus where every pixel is a focus pixel (the GN2 uses Dual Pixel Pro).
When will we see the first phones with the HP1? No company has made any official announcements yet, but rumor has it that Xiaomi has first dibs on Samsung's 200 MP sensor. The company has a solid track record of featuring Samsung's cutting edge sensors, for example, the first 108 MP sensor (the HMX inside the Mi Mix Alpha and Mi CC9 Pro) and the huge 1/1.12" GN2 (Mi 11 Ultra).
And it's the first time that pixel is behind in camera because of this I suppose.
?
Is that why the pixel phones are opted forcing Samsung Gn1?? Instead of their previous Sony??
ADVERTISEMENT