Rumor: Sony Xperia 1 VI is coming at the MWC 2024 with large-sensor 6x camera
Per the latest rumor allegedly originating from a sales rep, Sony will look to release its next flagship earlier in 2024 - at the Mobile World Congress in Barcelona at the end of February. This would make the announcement a good three months earlier than the Xperia 1 V's (and that phone launched even later at the end of July).
So if true, that means that the Xperia 1 VI will be on time to contend with the major Snapdragon 8 Gen 3 pioneer phones like the Galaxy S24 Ultra and the Xiaomi 14 Pro.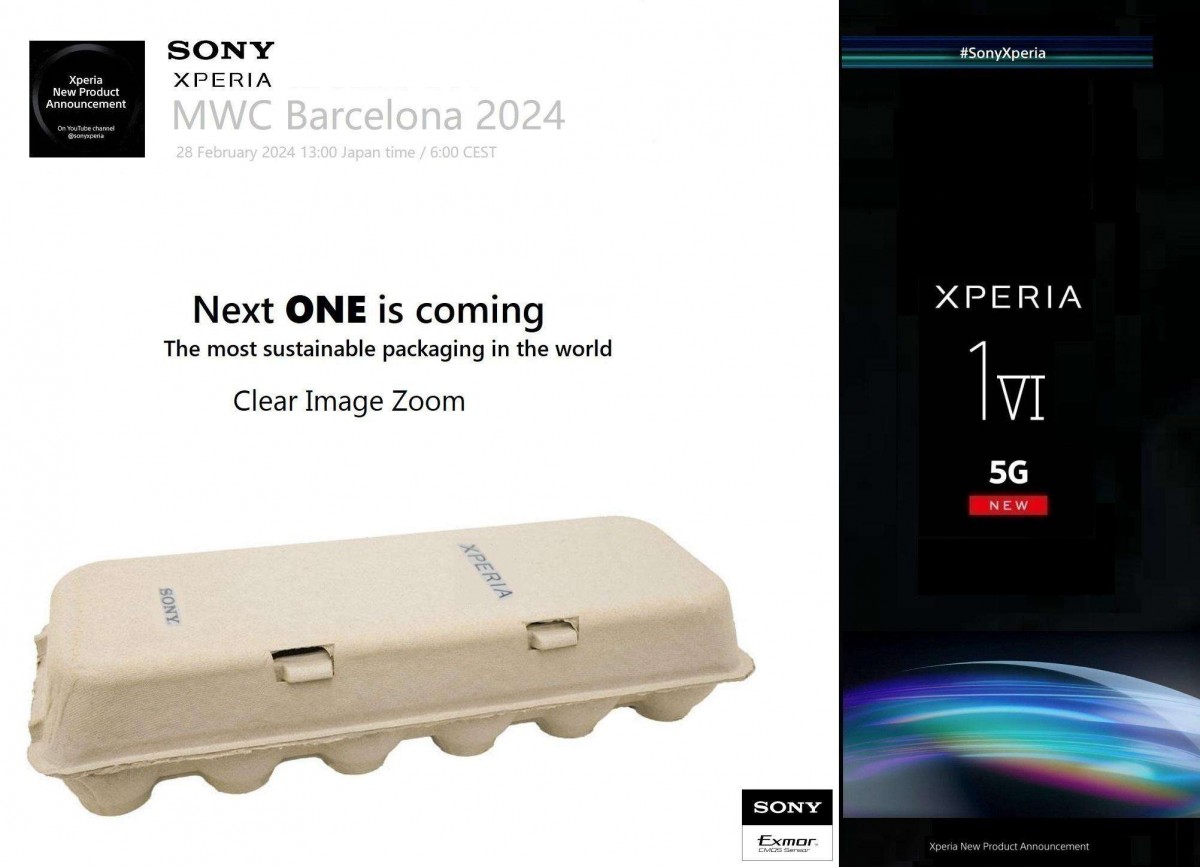 The other part of the rumor claims that the Xperia 1 VI will have a 6x zoom camera with a large sensor. That would approximate the zoom to around 140mm - a notch above the current crop of 125mm-slash-5x zooms out there. The camera will also have Sony's Clear Image Zoom capabilities.
Finally, the Xperia 1 VI will continue in Sony's tradition to ship in a sustainable package, which is to say recycled materials and no accessories.
s
this man speaks my language. absolutely agree with you
I
Well i just hope they goin to fix the instant shoot with no hit and miss. They camera is already the best but not the camera software. Going to see how 1 vi camera perform next year, before i decide whether s24 ultra or sony 1 vi
N
how about that 1 inch main senzor for a change sony/samsung/pixel all have smaller sensor compared with chinese phones???
ADVERTISEMENT