Rumor: Pixel 6 to start at €650, the Pixel 6 Pro will be decidedly pricier at €900
The Google Pixel 6 series is expected to be unveiled on October 19 with some evidence pointing to October 28 as the first date of availability. Speaking of, the new Google flagships will be available only in 8 countries, including three in Europe.
That is where the latest leak comes from – someone inside a major European carrier caught sight of the pricing for the two new models and it is less than you may have expected. By the way, this info comes from the This is Tech Today YouTube channel, which previously shared a hands-on video with the Pixel 6 Pro.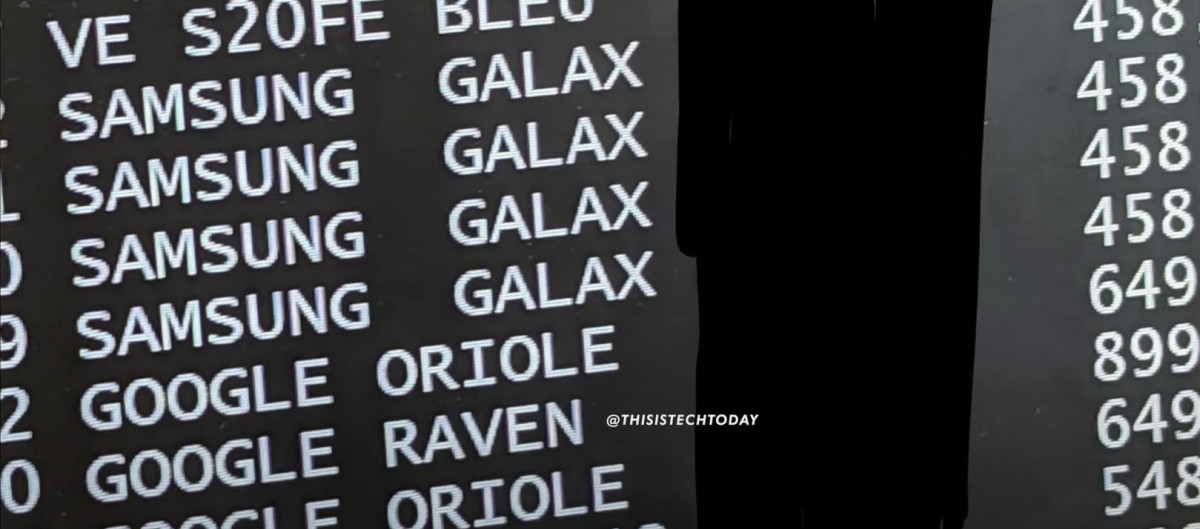 Back to the phones. The Pixel 6 ('Oriole') will probably come in two configurations – 8/128 GB and 8/256 GB. As you can see in the image above, the base model should cost €650. To put that in perspective, the Pixel 5 with its mid-range chipset and basic dual camera setup launched at €630 (8/128 GB).
The Pixel 6 Pro ('Raven') will start at €900. This one should have three configurations – 128 GB, 256 GB and 512 GB storage, all with 12 GB of RAM. Expect there to be a €100 step between each storage option.
The €350 gap between the vanilla and Pro model may seem quite steep, but as M. Brandon Lee explains in his video, there is a large gap in hardware as well. Besides the bigger RAM and storage capacities, the Pro will have a larger, sharper screen (6.4" FHD vs. 6.7" QHD), a Samsung E5 LTPO panel at that, faster charging (33W), plus a 4x telephoto camera. You can read more about the Pixel 6 camera features here.
Note that the two models will come in different colors and some countries will get limited options to choose from. The source of this info only saw Fog and Carbon for the Pixel 6 and only Carbon for the 6 Pro.
A
Pixel 6 pro on pre-order from the state's, £658.41. Happy day's.... Much better than UK retail price.... Why would anyone buy it in the UK 🙄🤷‍♂️....
E
Well, your post answers why I dont buy miui. You, users of miui, have no self-control or respect to other people. All you do, is to go to other phone's pages and advertise miui. Even though it has NOTHING to do with the page/rumor/news at all. ...
Why should we buy the device for you miui hater? We are happily using it without any issues. The bugs aren't in miui, they are in your br@in, get it checked out thoroughly.
ADVERTISEMENT