Royole FlexPai, the first and only foldable phone, gets disassembled on video
The Royole FlexPai is the first (and so far only) flexible phone that's available for purchase. Zack from JerryRigEverything has one and in the video of his usual torture test we saw that, ironically, the foldable phone does not bend. Now it's time for part 2: the disassembly.
The motherboard is in the "left" half of the phone (when viewed from the front), the battery is on the "right". A couple of ribbon cables connect the two halves.
The most interesting part, however, is the hinge that allows the FlexPai to fold in half. It doesn't close very tightly (there's a huge gap left between the two halves) and it needs strong magnets to hold the phone closed.
The hinge looks completely different from Samsung's solution used on the Galaxy Fold, which we saw in a disassembled in a series of posts on Weibo: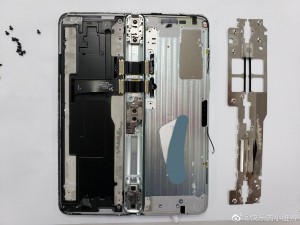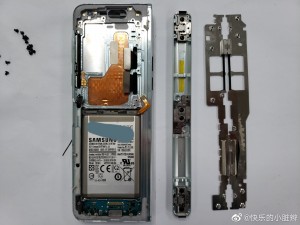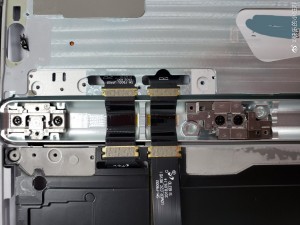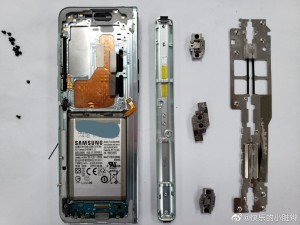 A close up look at the Galaxy Fold hinge mechanism
Samsung's hinge keeps the two halves much closer, but it also proved to be a source of problems. We wonder why we haven't heard of Royole FlexPai's failing – not enough units in the wild or are they actually tough enough for daily use?
?
RIP Royale flexapai 2019-2020.
I
TBH for a phone that's on the market since early 2019 - when all the others were still trying - it is quite cool. It took this fella a good while to break it in his first video and even though the phone isn't the best looking out there, it works and ...
B
The hinge is...much ugliness.
ADVERTISEMENT