ROG Phone II software update adds horizontal and vertical swipe mapping to AirTriggers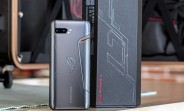 Having tested pretty much every "gaming" phone to come out in recent year, we can safely say that Asus went above and beyond the rest of the crop creating a flushed-out powerhouse experience and an amazing accessory ecosystem to go with it. Most gripes we had with the phone in our full review were pretty much limited to software and the odd omission. Basically the definition of nitpicking. Well, the new 16.0631.1910.35 software update actually addresses quite a few of these. Another major thing it brings in is the software backing to finally take full advantage of the phone's advanced second generation AirTriggers.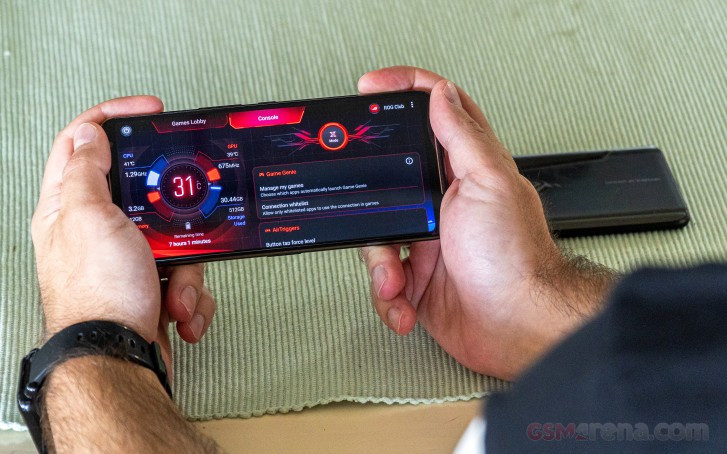 In case you are not in the know, the AirTriggers are a pair of ultrasonic sensor on the right frame of the handset that appeared on the original ROG Phone and were further refined on the ROG Phone II. Most notably, in their second generation, the sensors can recognise swipe gestures on top of taps. Now Asus has finally provided the software backing to use said swipe gestures and map both horizontal and vertical on-screen swipes in game. Naturally, the process is done through the Armoury Crate gaming interface where all the physical to virtual control mapping Asus provides already takes place.
You can simulate both horizontal and vertical swipes with a custom distance and a specific starting point. Whatever you game of choice requires. Also, we distinctly remember that one of the few actual criticisms towards the otherwise visually and functionally flushed-out Armoury Crate interface we had was the inexplicable inability to set custom app icons. Well, now you can do that. There is also an optional grid interface, in case the default carousel is not to your liking.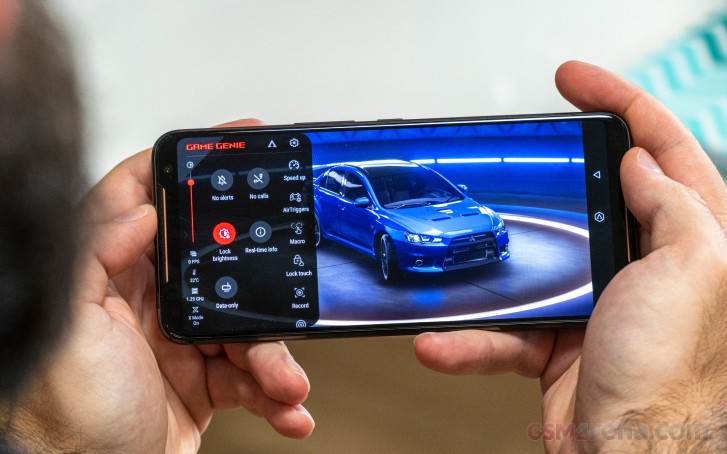 Last, but not least, the update also streams in Google's October 2019 security patches on the ROG Phone II. Pretty nifty stuff. You can download the update package at the source link if the OTA interface doesn't do it for you. Now if only Asus could apply the same level of care and attention to some of its other devices, like the original ROG Phone or the Zenfone 4, both of which are currently stuck on Android Oreo and lacking support.
C
The comments in here are so funny i've gone to get some popcorn. You can clearly tell the iphone fanbois saying they own a ROG2, but clearly don't. Go away iPhonys..
X
Guys, being a user of both ROG Phone 2 (International Version) and iPhone 11 (the cheaper 11, not the Pro), allow me to comment objectively. Overall Performance: iPhone definitely wins in overall performance. This is due to the software design...
?
Already running Android 10 with latest security updates. The grapes are so sour that you have to resort to lying. You'll get current Android features on your Toy phone in 2025, till then, Keep hating!
ADVERTISEMENT