DigiTimes is quoting industry insiders who claim that Nvidia and MediaTek have struck a deal to build mobile chipsets with GeForce GPUs as early as next year. A particular target for such chips will be Windows on ARM devices.
Currently, MediaTek makes chipsets that end up in entry-level Chromebooks and has around 20% share in that market. A flagship chip with a powerful Nvidia GPU will allow MediaTek to push into the high-end laptop segment.
Nvidia has its own ARM-based designs, famously the Nintendo Switch runs on a Tegra chip, though that thing is ancient at this point. There's also the Nvidia Shield, but that's old too. The company also makes ARM boards with GeForce GPUs, however, those are intended mostly for machine learning tasks. Something like the Jetson Orin NX has a 1,024 core Ampere GPU with 32 Tensor cores, plus an 8-core Cortex-A78AE CPU and 16GB of RAM with a TDP of 10-25W.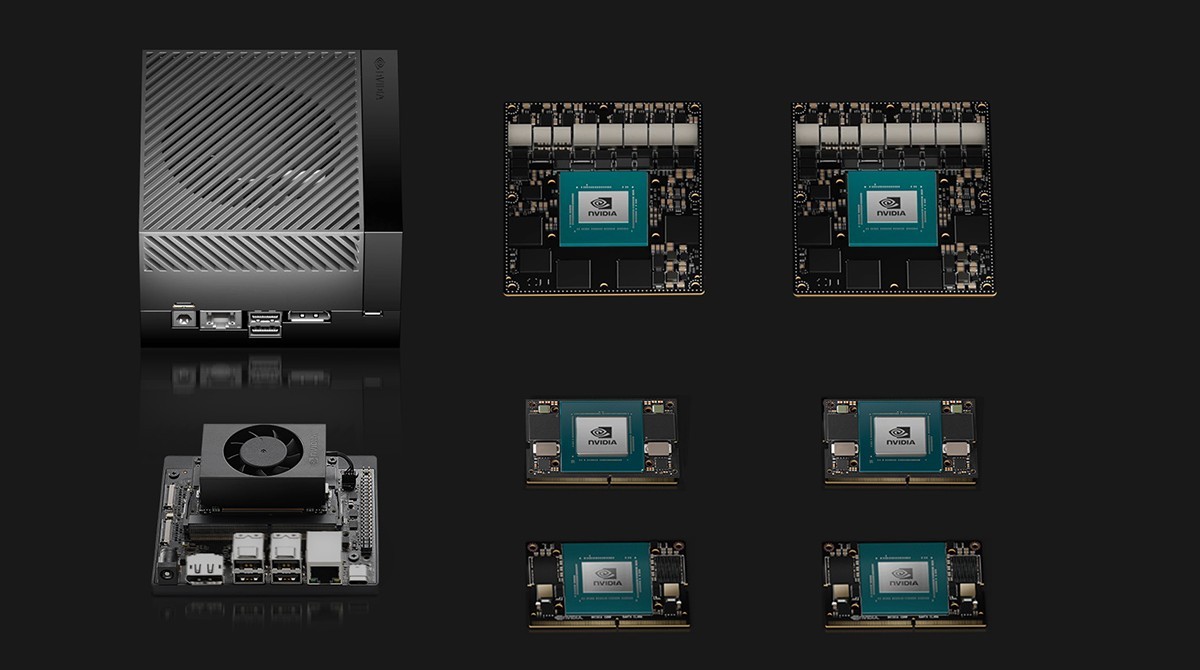 Nvidia Jetson boards
Those don't really support Android or ChromeOS (there is a LineageOS port that works, but no official support from Nvidia), this is something that can be fixed with MediaTek's expertise.
The GeForce GPU will boost the gaming capabilities of MediaTek chips, which currently use ARM GPU designs. It will also include Nvidia's industry-leading AI capabilities too. This could prove to be an interesting challenger to Apple's M-series based laptops.
Right now it's not clear if these MediaTek/Nvidia chips will target Windows laptops only or whether they will have a low power version for smartphones too. But you can bet that Samsung and AMD are keeping a close eye on this collaboration.
M
Like to see MediaTek and Nvidia make a netbook and laptop competitor to Apple's M2 M3 chipset
because mediatek offers powerful performance at lower prices, i would like to see how mediatek will make x86 processor. or maybe, will never happen anytime. because phones nowadays are becoming full fledged computers in terms of ram sizes
?
It is impossible, even if we think possible it will be suicide for Mediatek. First of all, x86 arch driven by two giants and it is not open source (Opensource means not always free, there are fees to pay to ARM) and not customisable by own configur...
ADVERTISEMENTS