Renders show Sony Xperia Ace III design: a small phone with a 5.5" display
Every so often Sony unveils a new Xperia Ace – a series of small phones exclusive to Japan. The original came in 2019, followed by the Ace II in 2021, now there is a third version incoming – and we get an early peek, thanks to @OnLeaks and Zollege.
The phone has a 5.5" display and measures 139.7 x 68.7 x 9.1 mm. For comparison, an Xperia 10 III (6.0" display, different aspect ratio) measures 154 x 68 x 8.3 mm, while the iPhone 13 mini is 131.5 x 64.2 x 7.7 mm. So, not the smallest phone around, but smaller than most Androids available on the market.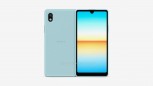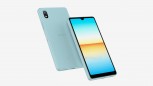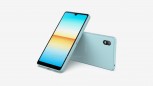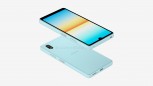 Sony Xperia Ace III (speculative renders)
Also, there is a 3.5 mm headphone jack on top. The card slot is on the left and we wouldn't be surprised if it included a spot for a microSD card – previous Ace models had expandable storage and so do recent Sonys. The fingerprint reader is on the other side.
The remaining specs are less clear. The leak claims a Snapdragon 888, but that would be out of character for the series (the Xperia Ace had a Snapdragon 630, the Ace II a Helio P35). The claimed 4,500 mAh battery capacity (same as on the Xperia 10 III) is possible, but a tight fit. The single camera on the back is said to have a 13 MP sensor.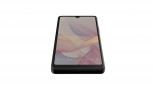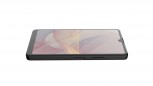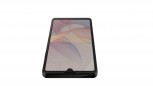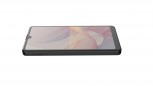 Side views: Sony Xperia Ace III (speculative renders)
The Sony Xperia Ace III is expected to launch in June, but Sony hasn't confirmed anything yet. The previous two Aces launched in partnership with NTT DoCoMo, so keep an eye on the carrier's site too. Again, these models tend to be exclusive to Japan, so we wouldn't hold out hope that we'll see the Ace III on the global market.
x
There are at least two variations of this model with distinct difference regarding software update. The SOG08 version got Android 13 in Spring of 2023 and several security updates. The most current one as of November 2, 2023 is from September 1,...
M
Anyone had any luck getting WiFi calling / VoWifi to work? I'm using one in the UK and can't even find an option for it.
R
I( in the Netherlands) had one in a few days ago.Calling doesn't work on my provider Tele2 (part of T-mobile), internet connection good 4G+. After checking other providers I found out KPN and Vodafone work here, though no internet when calli...
ADVERTISEMENT