Renders show a Lenovo ThinkPhone or it might be the Motorola Edge 40 Fusion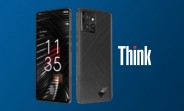 Over 10 years ago Lenovo introduced the ThinkPad Android tablet, however, the sequel (dubbed ThinkPad Tablet 2) ran Windows and so did the ThinkPad 8 and 10 tablets that followed in the years after that. Leaked renders show that the tech giant may be considering leveraging the ThinkPad brand for an Android device once again.
Well, the branding on the back actually says "ThinkPhone", but the connection is unmistakable with the trademark red dot on the "i" (which represents the TrackPoint that the laptops are known for). Lenovo is already using its Legion PC brand for a series of gaming smartphones, ThinkPads occupy a different niche – business-oriented laptops. Is there still a market for business phones? ThinkPads do also appeal to techies, so this could be an enthusiast phone as well.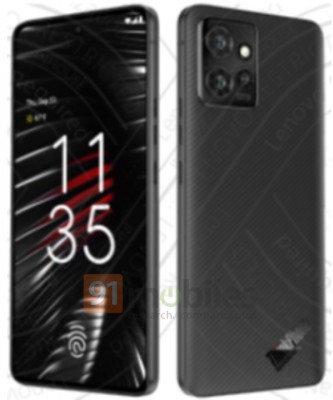 Motorola "Bronco" - a ThinkPhone or an Edge 40 Fusion (or both)
The device shown in the render – the XT-2309, code name "Bronco" – could also launch under Lenovo's preferred brand for Android devices, Motorola. If so, then this will probably be part of the next Edge series.
Previous rumors detailed several devices, including Bronco and Canyon. Canyon is likely the Edge 40 Pro with a 165Hz FHD+ display, Snapdragon 8 Gen 2, a 50MP main, 50MP ultra wide and 12MP tele cameras (plus 60MP selfie).
The Bronco will slot below that with a similar screen and main camera, but with only a 13MP ultra wide and 16MP selfie cameras (no telephoto). It will use either the 8 Gen 2 chip as the Canyon or the current Snapdragon 8+ Gen 1.
So, if Canyon is the Motorola Edge 40 Pro, the Bronco is the Edge 40 Fusion (here's a comparison of the current Edge 30 Pro and 30 Fusion). Will the Bronco also be the ThinkPhone? The company will have to acquire a trademark for that, which will be a good indication of whether Lenovo is serious about starting a new phone series or whether it will just stick to using the Motorola brand.
R
I like Thinkpads, good-quality, stylish workhorses. So id be keen to see a nice design in the phone of that branding. But hopefully not-too-big or give option of 2 sizes.
?
Lenovo/motorola, pelase come back to indonesia....
ADVERTISEMENT