ZTE launched the Red Magic 8S Pro in China a couple of weeks ago – this was the first phone to use a boosted version of the Snapdragon 8 Gen 2 outside of the special deal between Samsung and Qualcomm.
The company simply calls it the "leading version of the Snapdragon 8 Gen 2", we prefer 8+ Gen 2. Its prime core (Cortex-X3) runs at 3.36GHz (instead of the usual 3.2GHz) and the Adreno 740 GPU has been clocked up to 719MHz (up from 680MHz). According to Red Magic's testing, this results in 5% higher CPU and 5.7% higher GPU performance.
Three versions of the 8S Pro will be sold globally: Midnight and Platinum (with nano-scale 3D etching) plus the Aurora (transparent back). All three have RGB lighting on their cooling fans.
Not just pure aesthetics, the three versions also determine the maximum RAM and storage: 12/256GB for Midnight, 16/512GB for Platinum and 16/512GB for Aurora. There is a 12/256GB Aurora, though, if you prefer its look over the Midnight. Note that the 8S Pro+ model isn't coming, so there is no 24GB RAM option (you could add 8GB of virtual RAM, though, for 16+8=24GB total).
Another important detail is that the global version of the Red Magic 8S Pro dials back the charging speed to 65W, down from 80W on the Chinese model. The battery capacity remains the same at 6,000mAh. This means that a full charge takes 40 minutes compared to 35 minutes for the Chinese model.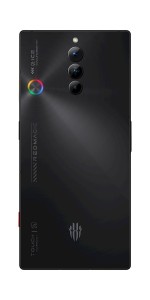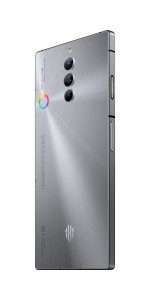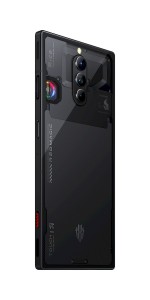 Red Magic 8S Pro comes in three versions: Midnight (12/256GB) • Platinum (16/512GB) • Aurora (16/512GB)
The Red Magic 8S Pro will be available globally through redmagic.gg, early bird deals will be offered between July 27 and August 2 and open sales will start on August 3. Towards the end of August the phone will start selling through Amazon. Here are the prices:
| | | | | | |
| --- | --- | --- | --- | --- | --- |
| | US & global | Europe | UK | Singapore | Mexico |
| Midnight | $650 | €650 | £580 | S$910 | MX$14,100 |
| Platinum | $780 | €780 | £690 | S$1,090 | MX$17,200 |
| Aurora | $780 | €800 | £710 | S$1,120 | MX$17,700 |
We are working on a detailed review of the 8S Pro, in the mean time, here is our first encounter with the phone.
N
I agree. I think it's just tech gimmick. Unless you want to run virtualization --which is unlikely on a mobile device, 8 GB ram is more than enough for mobile computing.
M
Its a disappointment that every flagship phone come with limited storage , i dont understand why dont they just provide expandable storage And its not about speed. That reason is absourd .
x
I wonder what one would use 24gb Ram for 🤔
ADVERTISEMENT