Realme teased the GT 2 Pro earlier this month and confirmed its arrival date to be January 4. There are still five days until the launch, but the brand has already unveiled the camera setup of its new flagship on Weibo.
The primary camera will have a 50 MP Sony IMX766 sensor - the same seen in the Oppo Find X3 Pro and OnePlus 9 Pro, both phones from sister companies under the BBK Electronics umbrella.
The second shooter will be an ultra-wide-angle camera with a massive 150-degree field of view, and the third will be a microscope camera.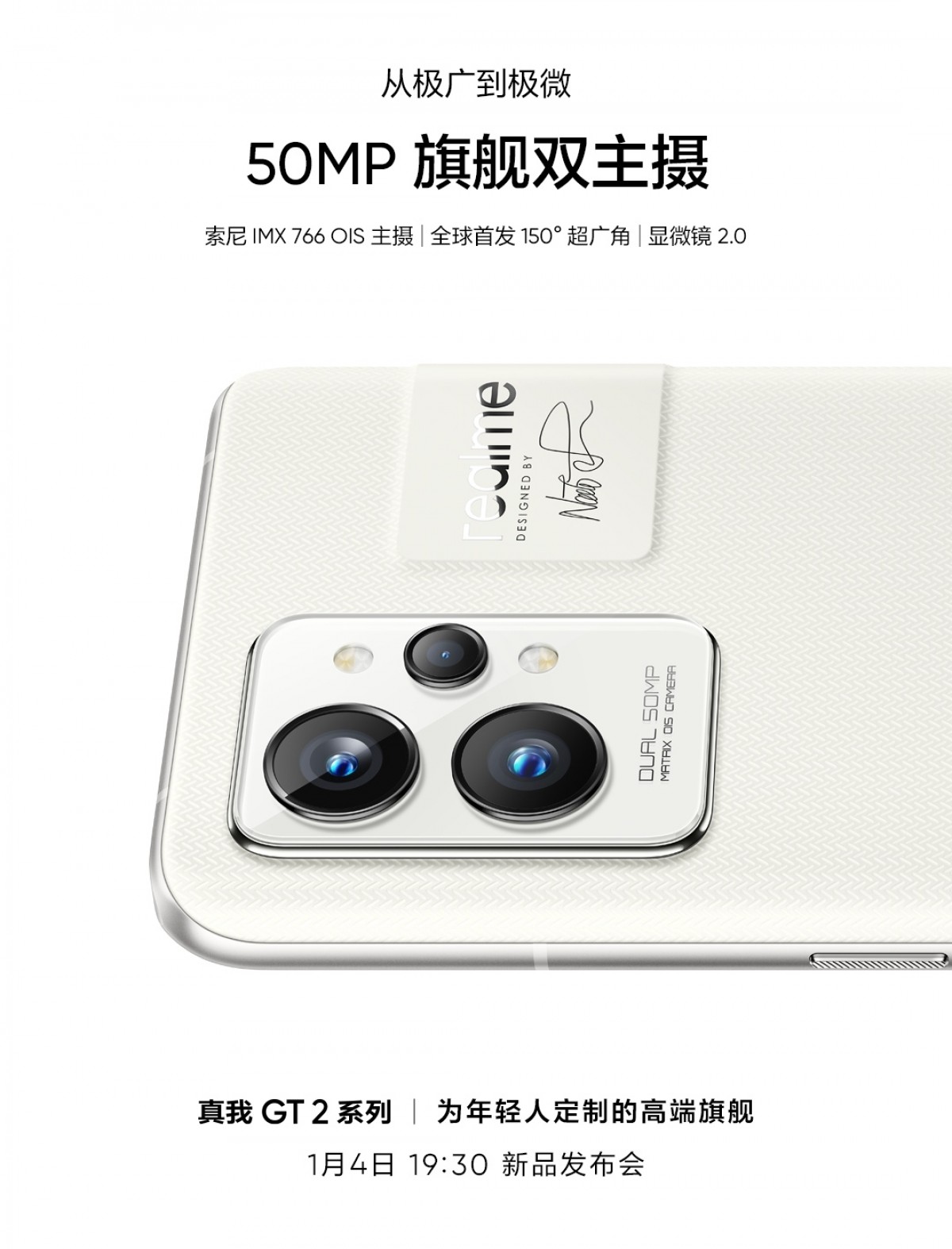 The Realme GT 2 Pro is tutted as the brand's flagship, but it lacks something other phones from the same tier have - a dedicated zoom camera for portrait shots. After all, this shouldn't be a surprise - after all, the Realme GT 5G also missed this feature, and it was still a lovely phone.
Interestingly enough, Realme puts a "2.0" after "microscope camera", suggesting it is a second-generation shooter. We believe it will be an evolution of the 3 MP f/3.0 cam on the Find X3 Pro which also came with 60X magnification and a ring light but was only usable in very specific scenarios.
We'll know for sure once the event on Tuesday takes place. That's when we'll also learn whether the rumors for a Snapdragon 888-powered Realme GT 2 are true and if a "camera-focused" version of the Pro is really happening, or is it just a way for the brand to hype the actual GT 2 Pro.
?
at least they write "dual 50 megapixel camera". considering it is really a dual camera since the third one is a shitty low res macro nobody would miss
J
Still no telephoto lens, what a waste.
ADVERTISEMENTS