Fast charging is one of those life-savers that we now take for granted on most modern flagships. Say you forgot to charge your phone before going to bed. No worries, a quick top-up while you get ready to tackle the day ahead and you're back to 100% in no time. In the case of the Realme GT5 240W you're able to do a full charge in 10 minutes, and a 20% top-up in just 80 seconds as per the maker's claims.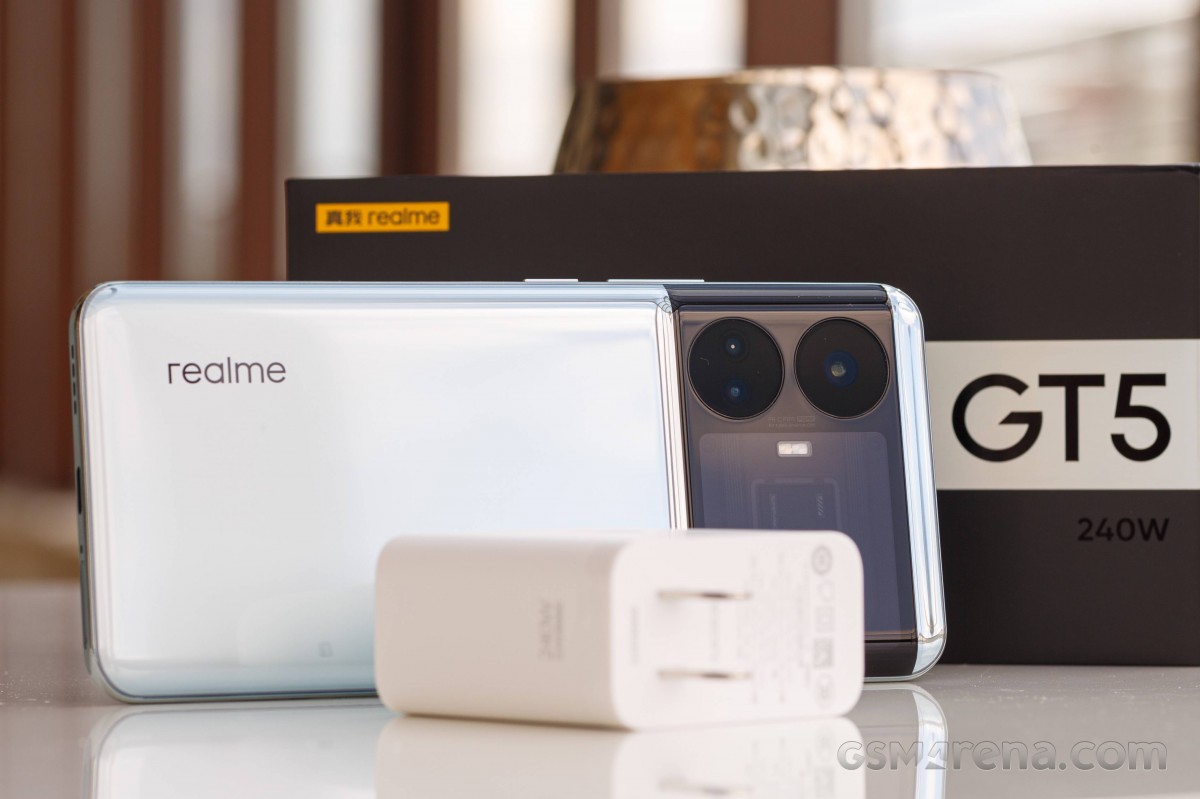 This isn't anything new since the Realme GT3 aka GT Neo5 in China pioneered the 240W SuperVOOC charging system earlier this year. Still, it's mighty impressive to see the rate of development in the smartphone charging industry and we're always thinking back to the humble beginnings of fast-charging smartphones from over a decade ago.
For our latest charging test, we'll be using the 240W SuperVOOC charger and the thick double-sided USB-C cable that come bundled with the Realme GT5. The charging brick claims a 20V/12A max output (12A current) translating to 240W peak charging speeds. It's also PD 3.0 compatible, offering 65W speeds (20V/3.25A) which is good enough for most other phones, tablets and even some low-powered laptops.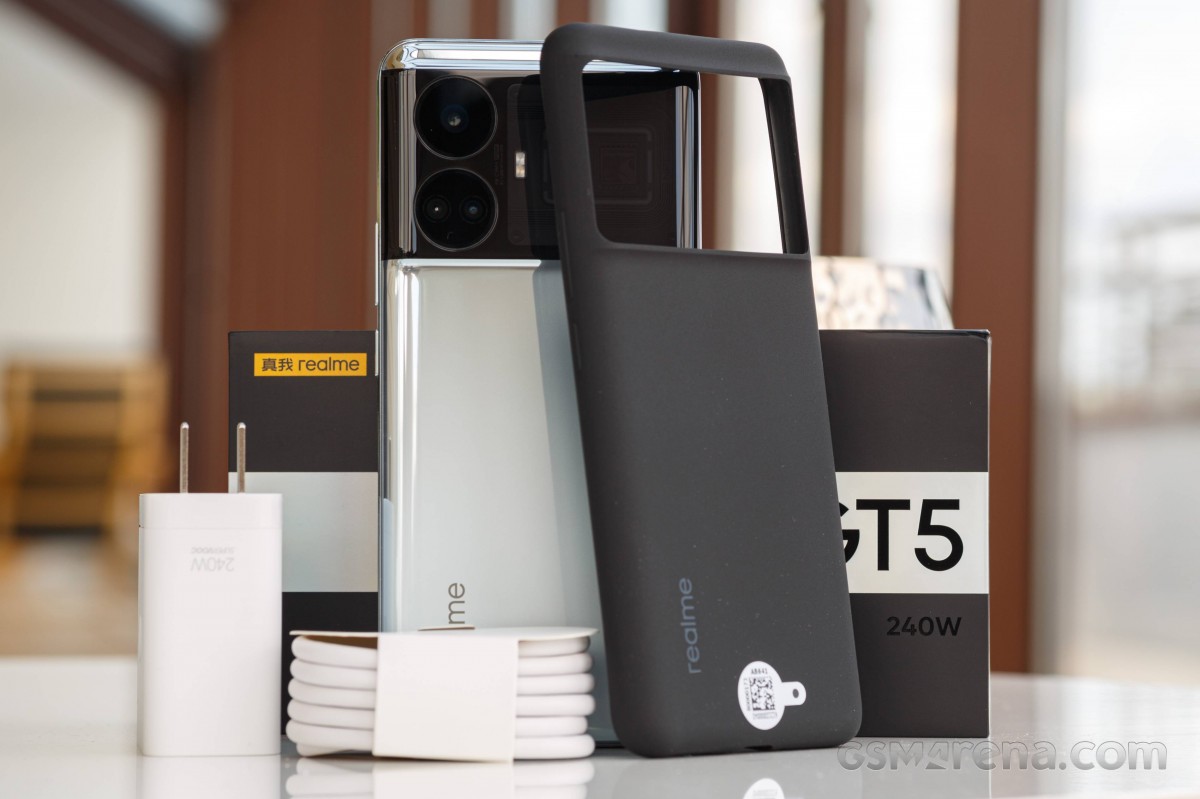 It's not the largest charging brick around but it's not something you'll want to carry around in your pockets either. The entire solution comes in at a combined 210 grams – 170 grams for the charger and 40 grams for the cable.
We're charging a 4,600 mAh dual-cell battery split between two 2,300 mAh cells here. It features a nine-layer cooling system ensuring thermals don't get out of hand and a total of 60 (sixty) layers of safety measures. We're also assured that the blazing fast charging won't degrade the battery more than regular charging. In fact, Realme did the tests and the battery retained 80% of its initial capacity after 1,600 charging cycles - which is twice the 80% after 800 cycles commitment of most other phones out there.
But enough talk, let's see how fast the Realme GT5 240W charges.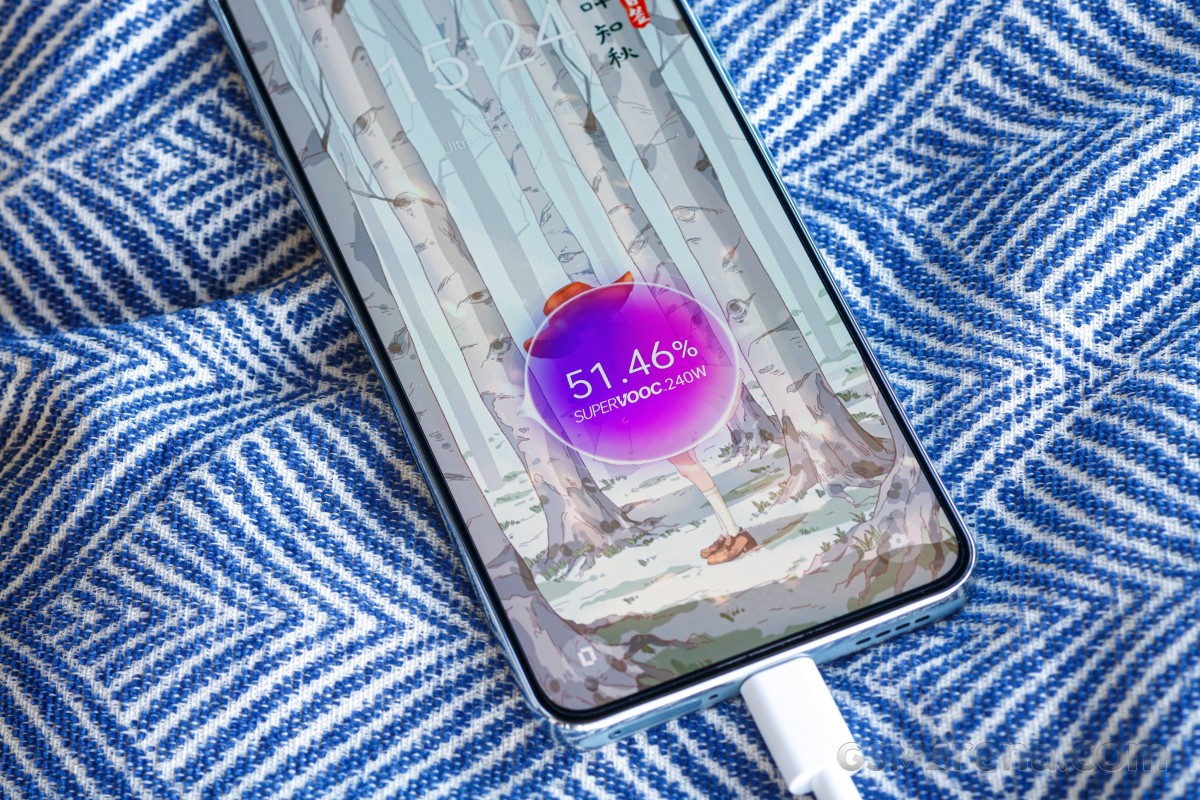 Well, Realme GT5 240W managed a full charge in exactly 12 minutes and 10 seconds. Not exactly the advertised 10 minutes, but still faster than any other smartphone not named Realme GT3.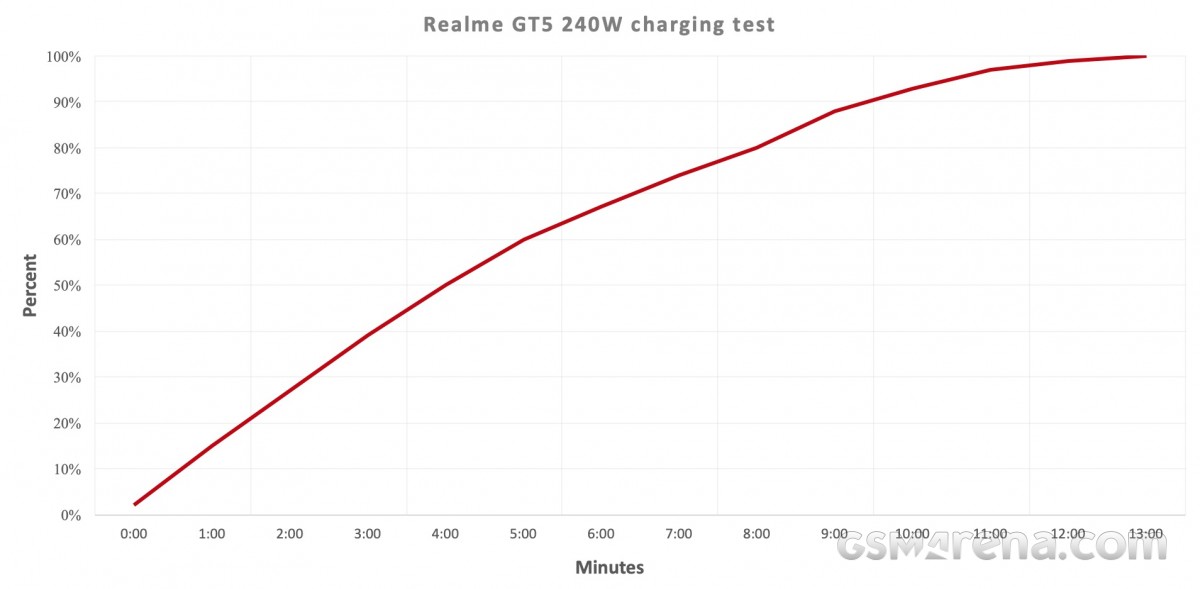 Breaking down the GT5 240W charging test - we were sitting at 8% after just 30 seconds on the charger and that climbed to 15% at the 1-minute mark. From there it was all gas, no brakes as the GT5 240W reached a 20% charge in 80 seconds just as advertised. It then progressed steadily to 50% after 4 minutes and 80% at the 8-minute mark. Things slowed down a bit after that as we reached 93% at the 10-minute mark and then 97% after 11 minutes.
You can see how some of the fastest-charging phones on the market fare in the following comparison.
Charging speed - Time to full charge (from 0%)
Realme GT3
0:11h
4600 mAh 240W SuperVOOC
Realme GT5 240W
0:12h
4600 mAh 240W SuperVOOC
Motorola Edge 40 Pro
0:23h
4600 mAh 125W TurboPower
Huawei nova 11 Pro
0:23h
4500 mAh 100W Huawei SuperCharge
Oppo Find X6 Pro
0:30h
5000 mAh 100W SuperVOOC
We also need to mention that ambient temperature plays a big factor in the charging time. Our test was carried out at 23˚C room temperature. The phone was kept on for the tests, and we did check up on the screen to see how the charging was progressing which likely contributed to the 2-minute gap between Realme's claimed numbers and our results.
More impressively, however, the GT5 240W did not get excessively hot during the entire process. While the phone did get mildly warm it was nothing out of the ordinary. The charger did get warm but nothing too different from any other regular charger we've tested.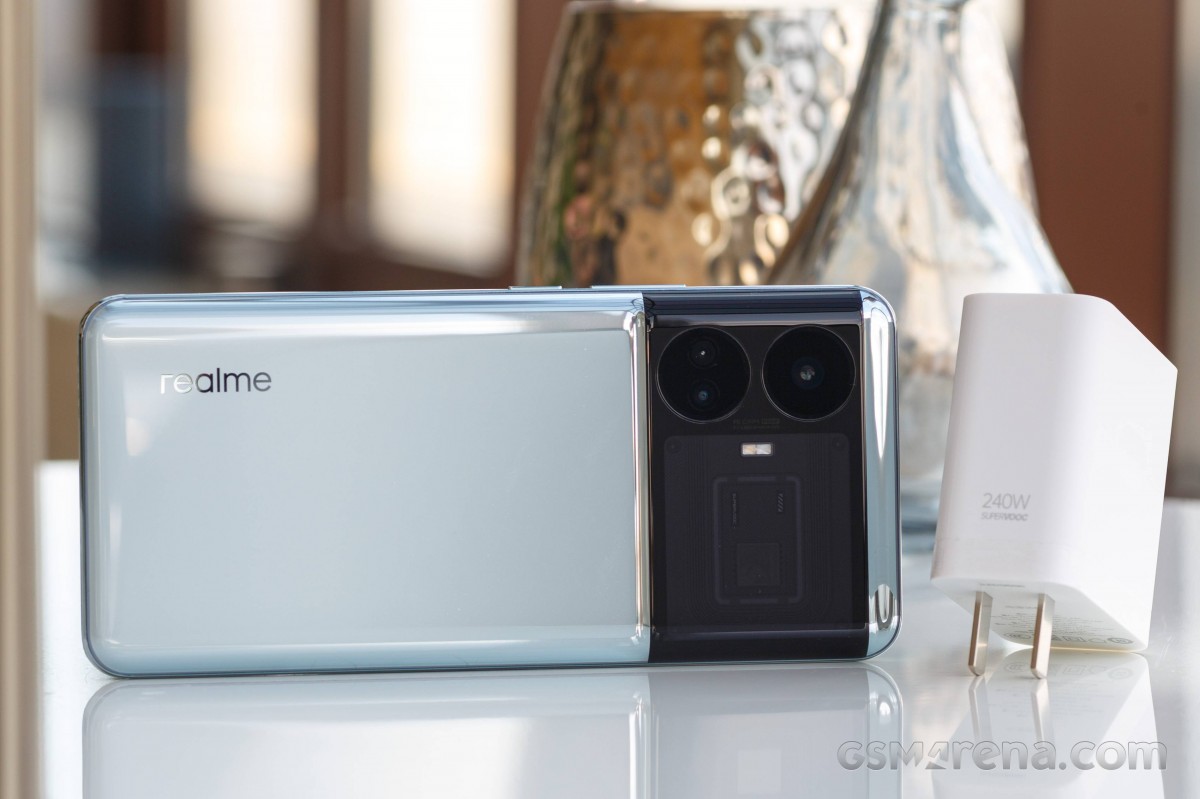 We can confidently say that Realme and the rest of the BBK group are at the forefront of the fast-charging game and are pushing boundaries. Getting a full charge on your phone in less time than it takes to make a simple breakfast is still a surreal experience and we can only hope the 240W charging tech will make its way to more phones and markets sooner rather than later.
We're also hoping for a unified fast-charging standard that will make cables and charging bricks interchangeable across devices and brands.
G
A couple questions. Did it take 240W from the wall or, did it put 240W into the battery (efficiency losses)? For how long did it charge at 240W, if it did? 5min?
S
The way charging speed is increasing, looks like in few years that will cross 1 kilowatt charging speed.
ADVERTISEMENT